Review: Iberostar Grand Hotel Budapest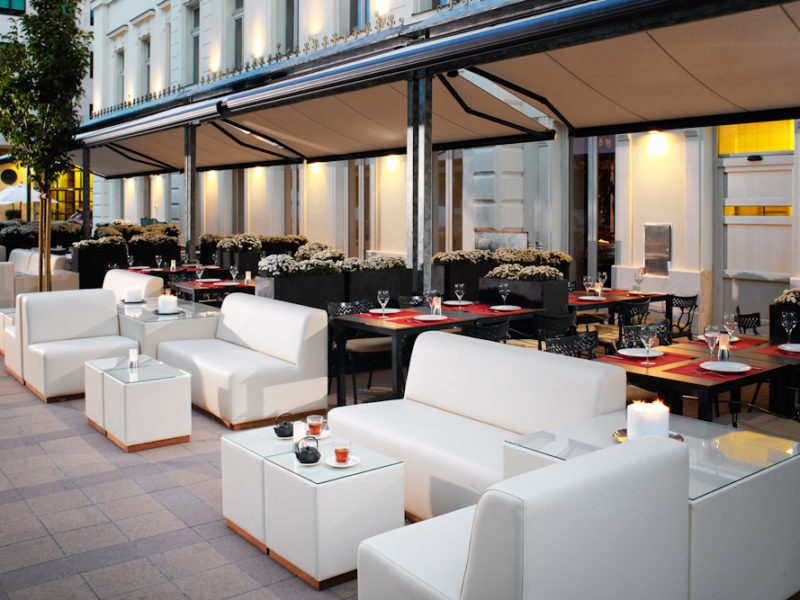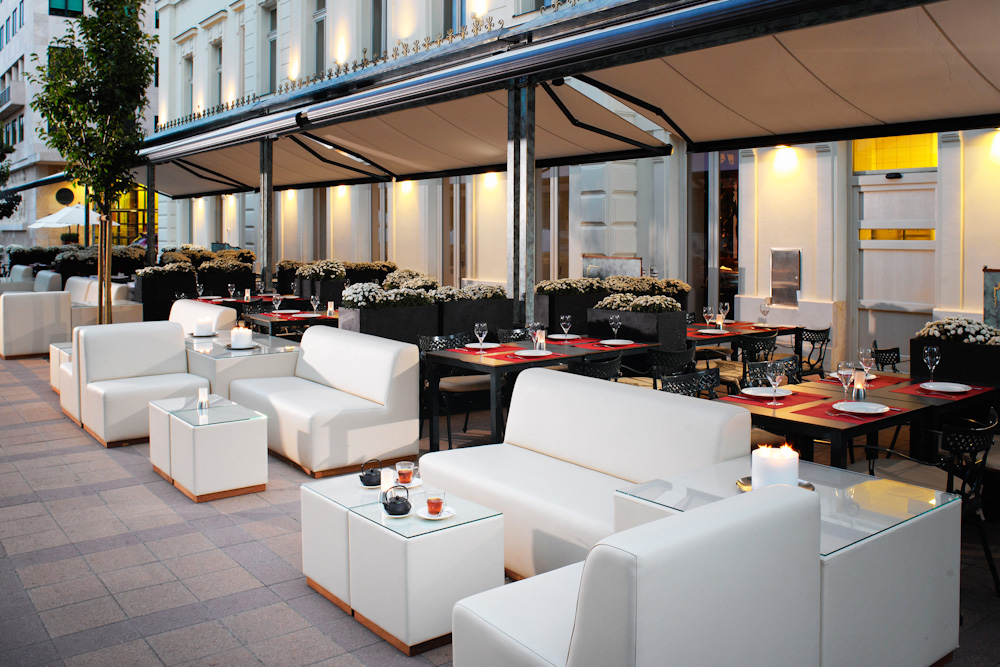 A budget-conscious Quentin Long checks in to a central hotel to find that affordable luxury can be found; you just can't have it all.
The city of Budapest is a real showstopper of a European city. The stately and ornate parliament building, with its fanciful spires and dome on the Pest side of the river, draws admiring oohs and ahhs from visitors.
Across the Danube over on the Buda hill stands the grand castle, drawing even more admiration.
Budapest is a city that backs up its phenomenal good looks with substantial experiences: people-watching from an historic coffee house in beautified cobbled streets; the underrated Museum of Fine Arts; the ramshackle-ruin bars of the worn and war-torn District VII, where bullet holes from Soviet and German forces still pockmark the buildings; and of course the historic thermal baths, surrounded by Art Deco buildings, that revitalise tired bodies.
But she is also cloaked in her fair share of tragedy and sadness. The Soviet era was not kind to the Hungarians. This unfortunate period has led to a fairly classic Eastern Bloc problem: the majority of hotels are decidedly Soviet-esque.
There are some grand dames – if you have the depth of pocket to match your aspirations then you should definitely make the Four Seasons Hotel Gresham Palace your lodgings. It is an unrivalled masterpiece. For the rest of us, it can be rather slim pickings.
And so I arrive at the Iberostar Grand Hotel Budapest, a self-rated, five-star boutique-style hotel on the Pest side of the river in the heart of the inner-city District V.
Whilst it affords no glorious picture-perfect views of the Danube, being one street removed from the river, it also doesn't attract the inflated price tag and is therefore close to the Holy Grail of travel – 'affordable luxury'.
It proves to be the perfect base to explore the city on foot and public transport, being just a one-kilometre walk to Parliament, less to the Chain Bridge, St Stephen's Basilica and the State Opera House.
The surrounding streets house stately buildings and embassies, with fabulous local eateries in between.
Set in a renovated Neoclassical building with the terrace overlooking the quiet, leafy Szabadság tér (Liberty Square), the entrance is accessed from a typically narrow, cobbled street.
It feels decidedly 'upmarket local', until you enter and find a bold aesthetic throughout the hotel of bright colours, fluoro neon and perspex. Some of it works, some of it doesn't.
In my room, the colour palette is stark white and dark chocolate brown, with bold strokes of radiant red pillows and rugs.
The room is ample in size, with the queen bed dominating. A wall-mounted TV, sideboard and wardrobe supply ample storage so one is not continuously pirouetting like a ballerina around the explosion of clothes, chargers and shoes created by an open suitcase.
The bathroom has a separate bath and shower, and amenities are supplied by Gilchrist & Soames. All in all, the rooms are adequately luxurious and sophisticated while being decidedly fun and playful at the same time.
In the public spaces, however, one starts to ponder what is going on. The lighting in the hallway is provided by backlit crimson perspex, creating an eerie red glow that feels more like a submarine on manoeuvres than a chic hotel.
The lobby soars to the top of the building but in reality is a glorified lift well, and suffers from a lack of real design thinking. Opulent neo-Renaissance lounges sit below circular tufted installations and a cone-like chandelier.
It lacks warmth or buzz; it is not a lobby for those who love some contemplative 'hotel time', which is fine considering you really want to get out and explore the city.
The restaurant is ideally located with views of the square and features a dark, moody bar – yet again, not that inviting thanks to edgy design that is more Eastern European nouveau-riche chintz than smart, including fluoro pink LED lights set under the bar.
For meals, one should seek out the city's glorious, historic coffee houses (we have more information on Budapest here). As for dinner, I enjoy strolling the pretty streets to local wine bars and restaurants, where I find more authentic food at much more reasonable prices.
For two nights I find myself living a delightful Hungarian lifestyle; luxuriating in the long summer nights eating and drinking local food and wine, seated at tables on cobbled-street footpaths watching the world go by, wondering how I got so lucky.
The hotel does crow about its spa, but it's a bit silly when Budapest's bath houses abound; it would be akin to opting for an economy seat when an upgrade was on offer.
The Iberostar Grand Hotel Budapest may take a few missteps with its styling, but it is of no consequence. Its fun rooms combine with an incredible location, with a price point that causes no offence.
It's an excellent base from which to fall in love with Budapest and her many treasures, not just her great looks.
THE DETAILS
Iberostar Grand Hotel Budapest
Oktober 6. utca 26 – Szabadsag ter
The IT Verdict
Great affordable luxury hotel set in a fantastic location.
Location: 8.5 / 10
Everything is just five minutes' walk.
Style / character: 7 / 10
Some hits and some misses.
Service: 7.5 / 10
It's not really five-star service (no luggage service or dedicated concierge). I would give it four stars.
Rooms: 7.5 / 10
Adequately luxurious with some great design touches.
Food and drink: 5 / 10
Uninspired and expensive, and there are so many better options nearby.
Value for money: 8.5 / 10
The Holy Grail of affordable luxury. I paid $531 for two nights in a superior double including taxes.
LEAVE YOUR COMMENT