Swap these 7 European cities for lesser-known gems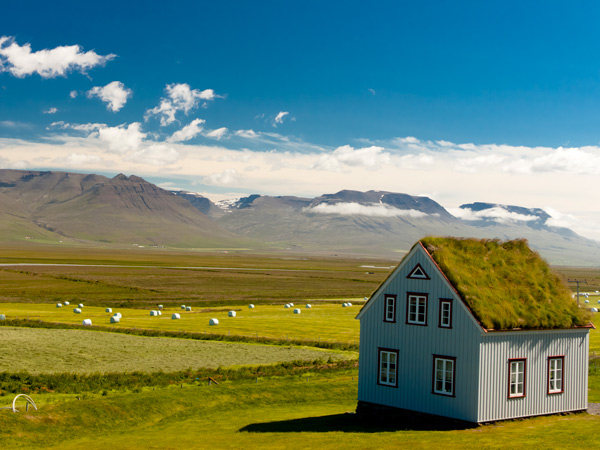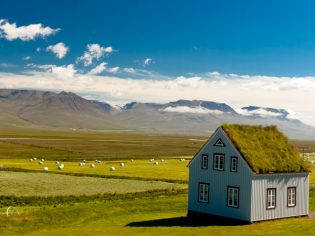 You may want to think twice about these European cities when organising that Euro trip of your dreams.
Europe in summer is stunning. With so many incredible cities, there are countless experiences to be had and memories to be made. But we're not the only ones who think so.
A recent study by Holidu has revealed the cities in Europe with the most tourists per inhabitant, so rather than fight through the crowds, visit the lesser-known gems that you'll have all to yourself instead! OK maybe not quite all to yourself, but you get the point.
1. Visit Split instead of Dubrovnik: Croatia
Dubrovnik in southern Croatia came in at the top of this not-so-coveted list, with 36 tourists per inhabitant in peak season. Don't fret though, because Split brings so much to the table, including a vibing nightlife, pristine beaches and better day trip options!
Located along the Adriatic Coast, the dazzling coastal city of Split's character is found in its charming mix of ancient architecture and modernity, making it a unique place to explore. Accessible by boat or plane, it's a hub for travellers venturing between the Croatian islands.
2. Visit Verona instead of Venice: Italy
Canals, gondolas, churches, romantic history and pasta. So much pasta. What's not to like in Italy's Venice? Well, with 21 tourists per inhabitant, things might get a bit squishy! Opt instead for Verona, Venice's Shakespearean sibling.
Verona's reputation as a city of romance stems all the way back to Romeo and Juliet, which was, of course, set in Verona. But, whether or not you want to explore the Romeo and Juliet tourist sites or prefer to visit the piazzas, opera venues and museums, you'll be falling head over heels for Verona.
3. Visit Antwerp instead of Bruges: Belgium
Also coming in with 21 tourists per inhabitant, is Belgium's beautifully preserved medieval town, Bruges. For a quieter, but just as beautiful destination, look no further than the port city of Antwerp.
Antwerp is known as the diamond capital of the world and has a reputation for art and fashion. Antwerp first landed on the fashion map back in the '80s when the so-called 'Antwerp Six' featured at London Fashion Week for the first time. The collective of six young designers helped create a reputation for the city for innovative design, fashion and progressiveness.
Since then, Antwerp has grown into somewhat of a 'capital of cool' in a country firmly rooted in history, medieval art and trade.
4. Visit Milos instead of Rhodes: Greece
The largest of Greece's 12 Dodecanese islands on the Aegean's eastern edge, Rhodes is also its most popular, with 21 tourists per inhabitant. For a more secluded island vibe, head to Milos, which Greeks refer to as the 'Island of Colours' because — when viewed from above — it appears as if the seas around the Greek island have been set in emerald-hued resin.
This lesser-known island also has 78 breathtaking beaches to unwind at!
5. Visit Akureyri instead of Reykjavík: Iceland
Most people know of Reykjavík in Iceland but not much else, which explains why there are 16 tourists per inhabitant there! Consider going to Akureyri instead, which is renowned for the beauty of both the town itself and its natural surroundings.
There are a number of interesting cultural and historical museums in the centre, but the real must-see is the Botanical Garden, which contains almost every plant that grows in Iceland. Depending on when you decide to come, there's also a good chance you'll catch one of the town's many concerts, festivals, and exhibitions.
Summer is the best time to visit Iceland, thanks to the midnight sun and warmer temperatures. Don't discount winter though – February, March, September and October are the best time to travel to Iceland for the Northern Lights.
6. Visit Siena instead of Florence: Italy
The second Italian city on the list, Florence, has 13 tourists per inhabitant during peak season. We don't blame them though, because Tuscany is dreamy! Get your Tuscan fix with Siena, which has the best of Tuscany without the tourists and the high prices.
Siena's medieval city landscape is unmatched. Transport yourself right back to the Middle Ages with the sea of terracotta-toned houses, gigantic sights – including Piazza del Campo, the main attraction in Siena – and awe-inspiring scenery.
7. Visit Karpathos instead of Heraklion: Greece
Crete is the largest and most populous of the Greek islands, and Heraklion is the most popular region of Crete, located on the eastern side of the island, between Rethymno and Lassithi. With 13 tourists per inhabitant, things can be pretty busy in Heraklion, so it might be worth considering Greece's best-kept-secret, Karpathos.
Situated between Rhodes and Crete, Karpathos is rather secluded, and its natural landscape remains unspoiled with beaches to die for. Only the southern side is developed for tourists and the rest of the island maintains its authentic atmosphere.