One very memorable rail journey through Europe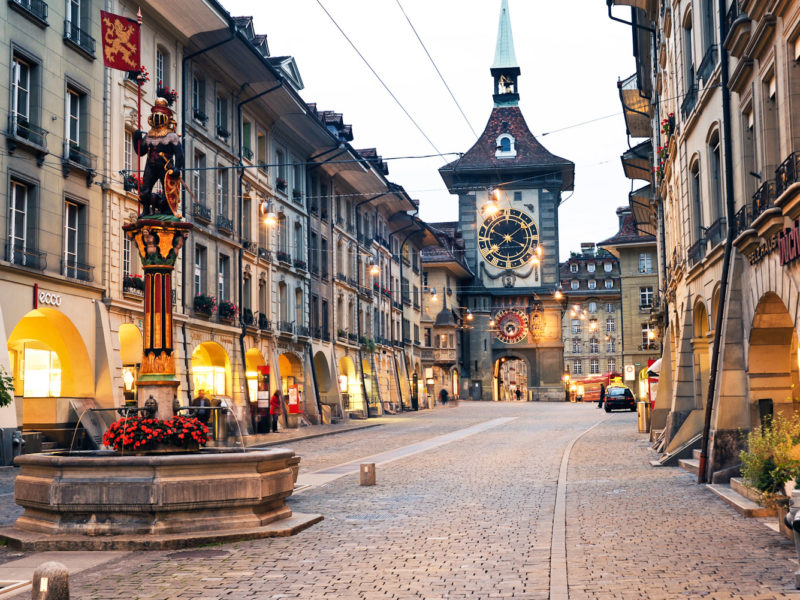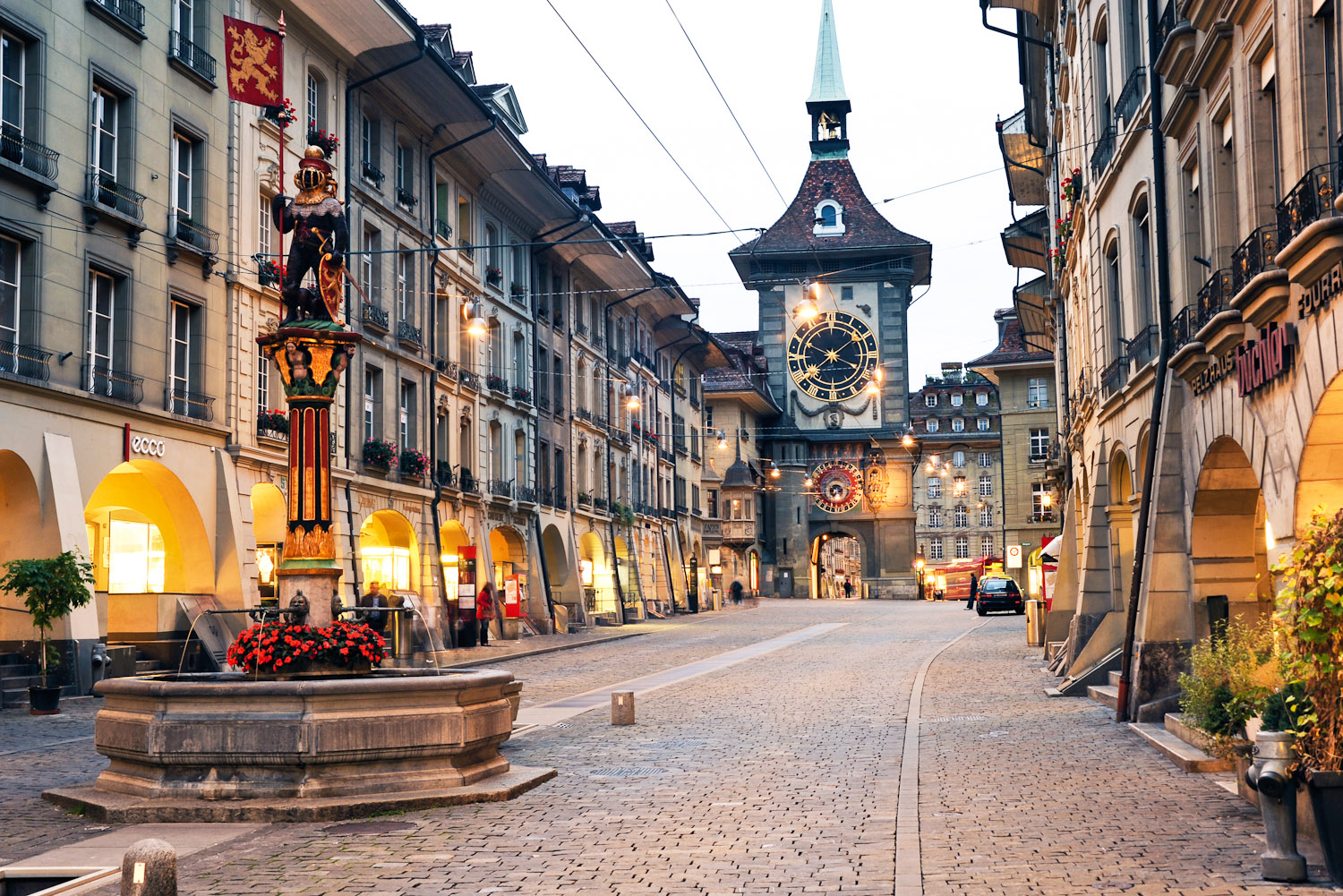 Sometimes, being removed from everything we know is the best way to rediscover ourselves. Nikki Wallman recalls the journey that helped her navigate an unexpected personal drama.
I'm sitting, jetlagged and dazed, on a smooth, silent Swiss train as it shepherds me from the airport into Zurich's main station.
My mind is still reeling from too much time alone with my thoughts on the plane.
I'd gone over the phone call from my doctor – received in Sydney, as my taxi to the airport honked outside – a million times: "pre-cancerous cells" and "surgery as soon as you get home" and "try not to worry".
I'd called my husband; cried; sat numb and scared in the departure lounge.
During the flight, I tried to concentrate on reviewing my itinerary – an amazing two-week travel-writing job involving multiple train journeys and destinations around Switzerland and Denmark – instead of the 24 hours in a virtual and physical limbo, suspended above life, unsure of everything.
It's May and Zurich smells of sunshine, fresh laundry and honeysuckle. The air is warm yet crisp, with snow-capped mountains framing the vistas of vast lakes and ancient church spires.
I check into my hotel, a review of which is my first assignment. Shedding my weary Sydney clothes, I don bathers and a bathrobe, and head for the hotel's rooftop pool.
Swimming out into the brilliant sunshine, I emerge from the water gasping – the shock of reality hitting me. I'm alone on the other side of the world.
On top of my dodgy, pre-cancerous cells, my husband and I will also have to put off trying for the baby we've wanted for so long until I've received the all-clear from the surgery.
But as the water washes my jetlag away, I know I can do this.
I'll focus, pound pavements, and uncover great stories. I'll cry when I need to (but only then) and work through this uncertainty on my own.
I immerse myself in the springtime streets of Zurich, visiting old Art Deco pubs haunted by revolutionaries, braving heaving waterfront bars, talking to strangers, photographing like a madwoman.
I rest my blistered feet, drink white wine and nibble delicate pink radishes; breakfast on dark breads and decadent black cherry jams.
I move silently through a labyrinthine Roman bathing ritual, steaming and soaking my body as my mind floats elsewhere. I'm sad to leave.
My first-class train carriage to Bern is cushy, impeccably clean and virtually empty.
This is my favourite mode of travel: no rushing to and from airports, just jump on, settle in and enjoy the show outside. It's verdant; more shades of green than I've ever seen, making everything seem prettier, safer and less harsh than the landscapes of home.
In Bern, tour guide Ursula tells how the Old Town's enormous, creaking clock guided the medieval locals' lives, measuring the rhythmic waxing and waning of the moon, the stars and the sun. These people had no need for minutes or seconds, she explains.
It resonates with me; this idea of living in larger, slower moments, rather than the fragmented, frantic way we do now.
Next, Ursula points to the intricate sculptures carved into the roof of Bern's ancient church, depicting heaven on one side and hell on the other. "In hell, we have quite a lot of stories,"explains Ursula, "and in heaven, as I always say, we have no action!" Maybe there's something to that too, I think.
On another train the next day, I unwrap bite-sized chocolate delicacies picked up from Sprüngli, contentment rising with each creamy mouthful as I sip steaming coffee.
Storybook Swiss houses – dark wood, peaked roofs, green shutters – flash by, and I stickybeak at the gardens lining the train tracks: lush coiled lettuces, burnt orange flowers, rich soils.
Faded kitchen curtains hide other peoples' lives: their boredom and their drama, their happiness and heartbreak.
We pull into Engelberg, a small village dwarfed by the imposing Mount Titlis. It's cold and moody-skied, and I'm enchanted by the dark fairytale feel of the place.
At the top of the mountain, I swoosh down snowy slopes on a rubber tube before facing my fear of heights by crossing Europe's highest suspension bridge. Wobbling whiplashed in the icy wind, it's a small victory that resonates long after I leave.
Next day, in the tiny, flower-dotted town of Hergiswil, I savour plump white asparagus with hollandaise sauce and salty shreds of ham as I slowly sip a beer, surreptitiously watching a group of elderly folk enjoying a boozy, laughter-filled lunch.
One couple exchanges a brief but affectionate peck: the echo of decades of love. Simple, true pleasures are all around me, and I picture my husband, our family and friends, and smile.
The next train chugs steeply up Mt Pilatus. I can feel the force of gravity duelling with the determined cogwheels of the carriage, with me caught somewhere in the middle. We arrive at the top in a silent snowstorm, the majestic world of forests and lakes below us disappearing as we remain, sheltering from the storm overnight.
After swapping travel tales and stories from home with a young Australian student and an American over dinner, I fall asleep feeling that good things can happen anywhere, even up at the top of a mountain in a snowstorm.
I'm looking forward to my final journey: Lucerne to Copenhagen, via Basel and Hamburg. Sliding effortlessly in and out of cities and countries, I'm lulled into a contemplative state by the gentle movement of the train, removed from real life and given time to sift through my thoughts – or escape them by watching the world outside.
After traversing Germany, the train pulls into a huge ferry and we disembark, emerging at the top of the ship for the crossing of the Baltic Sea to Denmark. I watch the broadening horizon, breathe in the fresh air and wonder what's next.
Back on the train, blinding yellow fields and wind turbines whiz by as the late night sun starts to dip in the blazing northern skies.
Copenhagen welcomes me warmly into its midnight hour. A cab whisks me to the Admiral Hotel, a beautifully renovated old granary made of warm, worn bricks and huge wooden ceiling beams, on the waterfront near the brightly coloured postcard-pretty houses of Nyhavn.
My room is softly lit and supremely cosy. I push open the windows and gaze out over the twinkling night-time water below, savouring this moment: another new city, full of opportunities to discover magic.
This journey has taught me more about myself than I could have imagined, but most importantly, it's left me feeling that everything is going to be OK. I can handle feeling lost. In fact, I might just thrive on it.
Visit raileurope.com.au to start planning your own rail journey across Europe.
LEAVE YOUR COMMENT