11 awesome paradises to visit before you die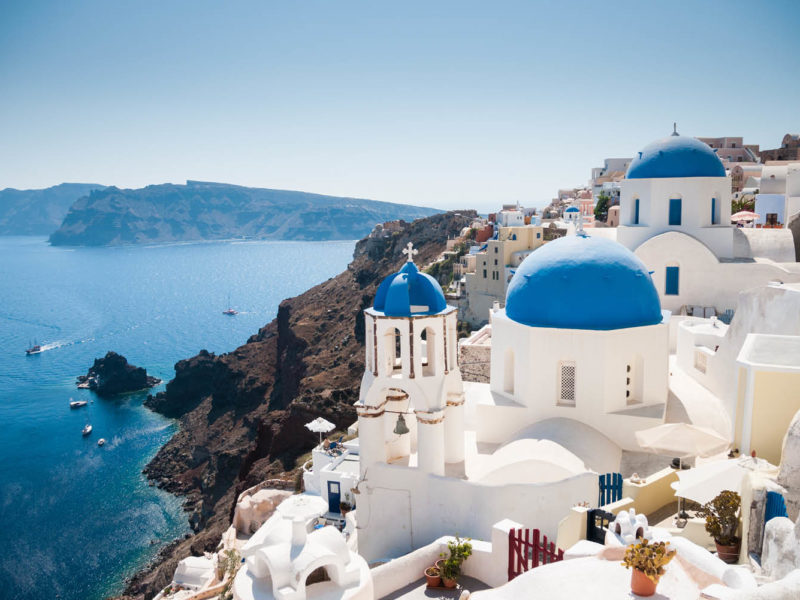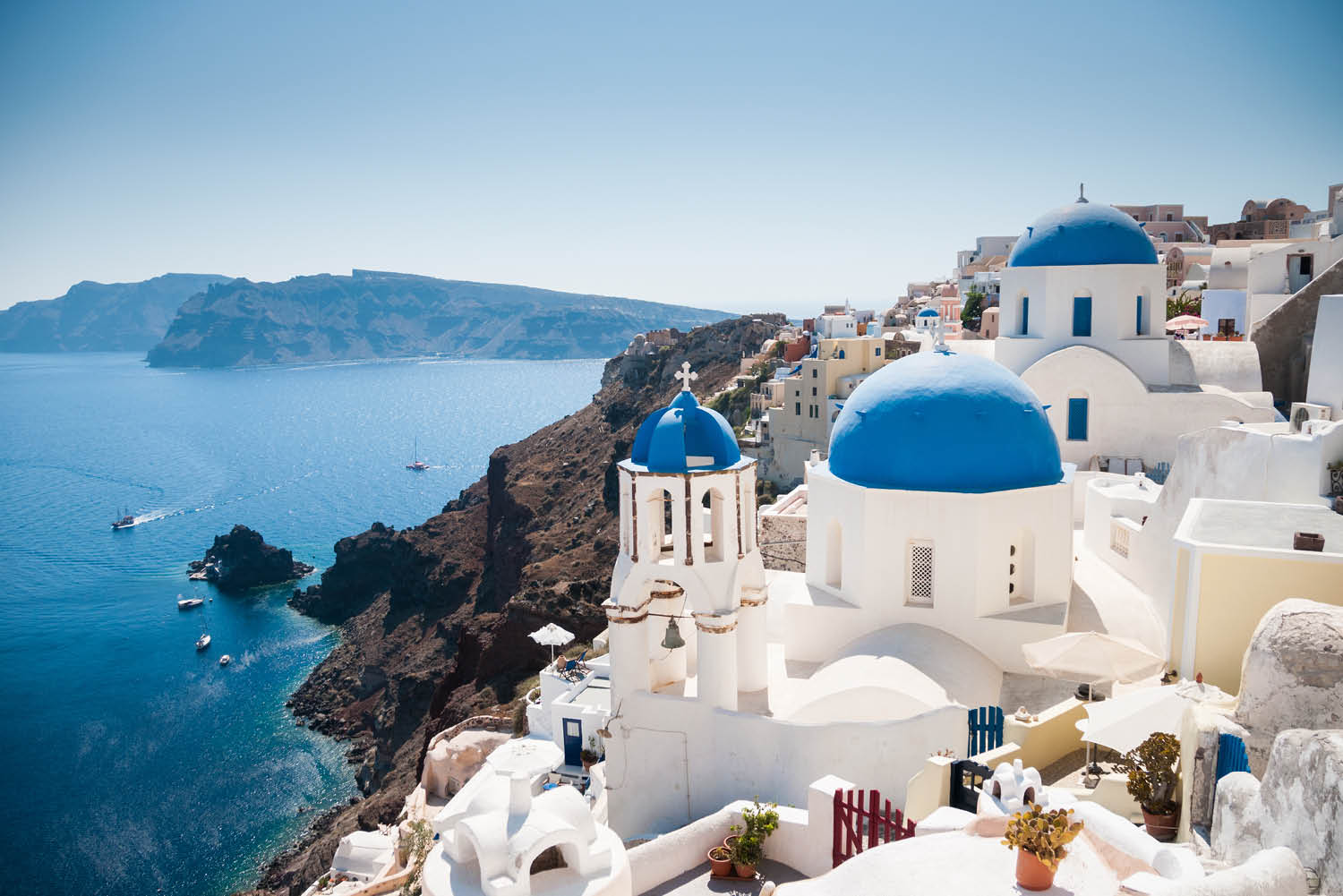 So many of our aspirational experiences in life involve sun, sand and sea. Luckily, there are so many exquisite destinations to choose from. Island time starts now!
1. The Maldives
Dotted like confetti across a pristine stretch of the Indian Ocean, the sovereign archipelagic nation of the Maldives is made up of 26 natural atolls consisting of two island chains, or in layman's terms, 1190 idyllic islands and sandbanks.
Of these, only a fraction are inhabited, but the ones that are are a sight to behold, populated with resorts that take the concept of luxury to another level.
For the quintessential Maldives experience, make sure you stay in an over-water villa, with unfettered views of an infinite horizon that we guarantee you will never grow tired of (even approaching storm fronts, which present like hulking columns of grey cloud reaching to heaven are hypnotic), and opt to arrive into your chosen resort by sea plane to get a big-picture take on all that beauty.
2. Tahiti
These South Pacific islands have long been mythologised for their blue, blue waters, lush landscape and patterned history.
But French Polynesia – Tahiti, Moorea, Bora Bora and 115 other islands – has to be seen to be believed. Only then can you really know that it doesn't live up to the mythology; it surpasses it.
3. Palawan
This archipelagic province of the Philippines made up of 1780 islands has been showered with accolades, including the 'best island in the world' for the third year running by readers of Travel + Leisure. We can vouch for that: its deep turquoise lagoons, white sands, high bio-diversity and limestone cliffs equal a landscape that is the stuff of imagination. The infrastructure here is sophisticated but light, to blend with the unspoilt environment.
4. Greek Islands
Sunbleached and steeped in history, whether it's ancient Greek or somewhat more modern (music-lovers might journey to Hydra, for instance, to follow in the footsteps of Leonard Cohen), the Greek Islands cast a spell.
There are 6000 islands in total, 227 of which are inhabited. Its iconic buildings are common throughout – rendered in white to deflect the sun – and capped in blue. Before 1967, colours varied, but a military government ordered every one to be painted blue and white (if they weren't already) to signify unification.
5. The Caribbean
Criss-crossed by cruise ships and studded with king-sized resorts at first glance, the Caribbean is not to be underestimated. Its spicy melange of cultures, history of pirate mayhem and
jewel-like palette of green, blue and gold rocks to a visceral soundtrack of reggae and soca, creating a surprisingly dense and complex experience, if you're willing to take the time.
It feels like you can't move on Instagram without seeing a shot of positano posted by an influencer: its colourful buildings cascading down the cliffside.
But while this photogenic town, along with its neighbours – Amalfi, Atrani the ravishing Ravello – on a 50-kilometre stretch of Italy's Sorrento Peninsula, is trending right now, it definitely has timeless appeal. The pastel hues, terraced vineyards and cliffside lemon groves tottering over the Mediterranean sea are sure to seduce you.
7. Aeolian Islands
A volcanic archipelago in the Tyrrhenian Sea north of Sicily, the Aeolian Islands present a fascinating proposition to travellers.
Boasting all the things we love so about Italy, from the food to the exuberance of character to the sun-kissed beauty, they are also totally unique within the country, and from each other. Rugged Stromboli, made up of one of the most active volcanoes in the world (climbing it is challenging and life affirming in equal measure); Panarea, the darling of the fashion crowd; the blissfully laid-back Salina; Lipari, the closest thing the islands have to a capital, so more bustling than the outer islands (there are cars!); the mud baths and dramatic black beaches of Vulcano; Filicudi, with its rugged beauty and sleepy villages; and Alicudi, the most far-flung and untouched of the chain, where mules are one of the few modes of transport and there are just two hotels.
8. Cook Islands
Located halfway between Hawai'i and New Zealand, this is the best of Polynesia with a New Zealand-dollar price tag.
Teeming reefs to snorkel are mere steps off the shore of easygoing main island Rarotonga, and the bungalows overhanging the crystalline waters of aitutaki's famed lagoon have probably indirectly consummated more honeymoons than the rest of the pacific put together.
Off-the-beaten-track atiu island combines the cheekiness of 'bush beer' clubs with a fascinating local art scene and a limestone cave system that rewards the more intrepid with magical underground swimming spots lit solely by candles left by the locals.
9. The Bahamas
The darling of the bikinied jetset and floatie-toting families alike, there's enough room among the Bahamas' 700-odd islands and 2400 spectacular sandy cays for everyone to follow their own bliss.
Behind the Vegas-level glitz of the Atlantis Resort, the pink-sand pearlescence of Eleuthera's beaches and the relentless lolly-like vibrance of Nassau and Paradise Island's hotels and homes, lies the ever-present deep blue of an immense ocean still satisfyingly rich with endemic wildlife.
No matter how developed and glittered the land masses have become, the mangroves, blue holes and dolphin-filled waves maintain their calm beauty.
10. Mauritius
Geographically east of Africa, dwarfed by neighbouring Madagascar, yet flavoured by French history and populated by an Indian ethnic majority, Mauritius unsurprisingly lures a constant stream of travellers whose tastes run to the exotic.
The dry season runs from May to September, but braving the possible rains of January and February is rewarded with local festivals of sword-climbing and firewalking.
11. The Coral Coast, Fiji
Around two hours' drive from Port Denarau, the Coral Coast is home to some of the world's most beautiful beaches.
The hotels situated on the island, such as The InterContinental and the Warwick are quintessentially Fijian, unlike some of the more westernised hotels at the Port. The locals are also situated in this area, giving you a more authentic experience, as well as beautiful natural beaches, a mile away from the man-made creations you get at Port Denarau.
The best part? Fiji is beautiful all year round, the wet season is November to March each year, and the weather is hot an humidity is definitely present. However if you were to go outside of that time, in our winter months, you can still enjoy temperatures of around 28 degrees, with next-to-no humidity.
LEAVE YOUR COMMENT