When space is tight, even compact hotels rooms have their markets. Here are three cool miniature stays to consider (for the non-claustrophobics, of course).
Snooze Box
We've seen pop-up restaurants, pop-up bars and pop-up stores, but UK creators are now introducing Snooze Boxes. These portable shipping containers are kitted out with a bathroom, proper bedding and room service, which provide the ultimate compact hotel.
Although the Snooze Box hasn't seen Australian shores yet, it's been popular at major events like Scotland's Edinburgh Festival.

Pipe Dreams
On the banks of the Danube River in Germany is Das Park Pipe Hotel – a stay where the rooms are made out of repurposed concrete drain pipes. However, the interior is surprisingly comfortable with double beds, storage space and power.
You'll need to venture out into the surrounding public area for extras like food and bathrooms, though perhaps the greatest thing about this creative stay is the 'pay as you wish' rate system.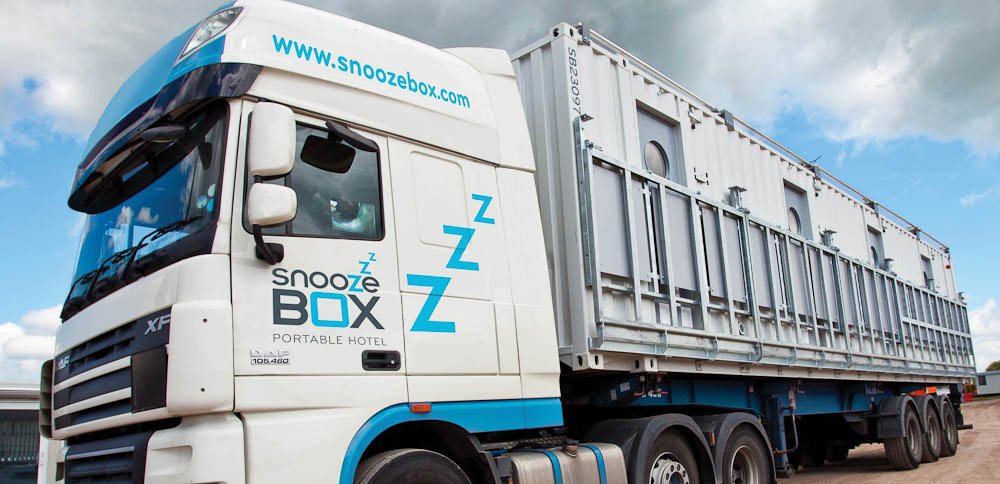 Encapsulated
Now this is a trend we're not so eager to see reach Australia – capsule hotels, popular amongst businessmen and budget travellers in Japan. Varying in sizes and facilities, the rooms are essentially tiny pods stacked together to create, well, a morgue of sleeping bodies – somewhat like spacious, thin-walled MRI machines.
Although traditionally open to male guests, there are now establishments with women-only floors. On a brighter note, newer capsules are decked out with wi-fi and televisions, as well as outside communal areas like pools, restaurants and gaming rooms. But let's be honest, we'll pass. See Kotaku…