48 Hours in Singapore - The Guide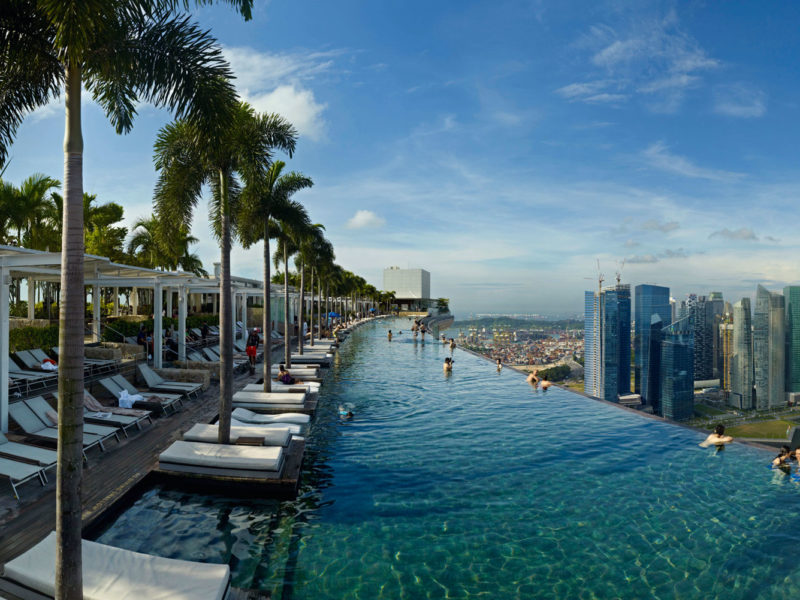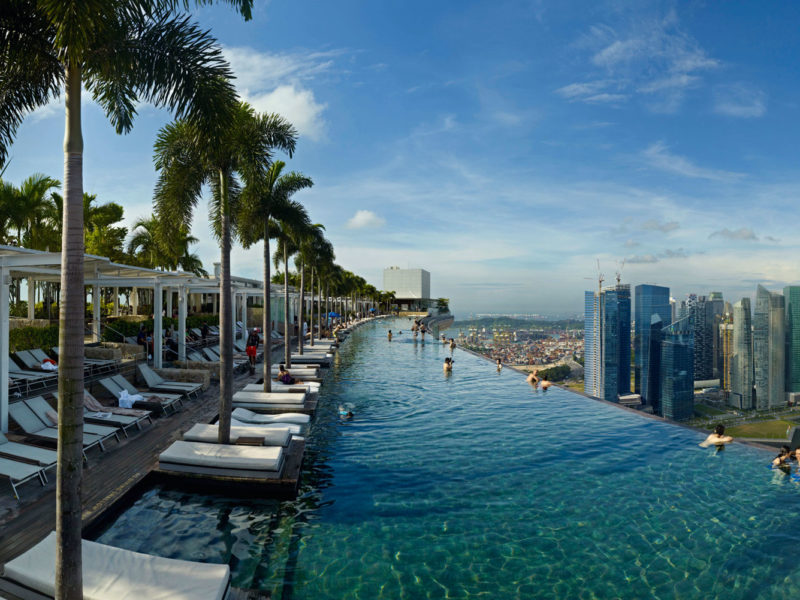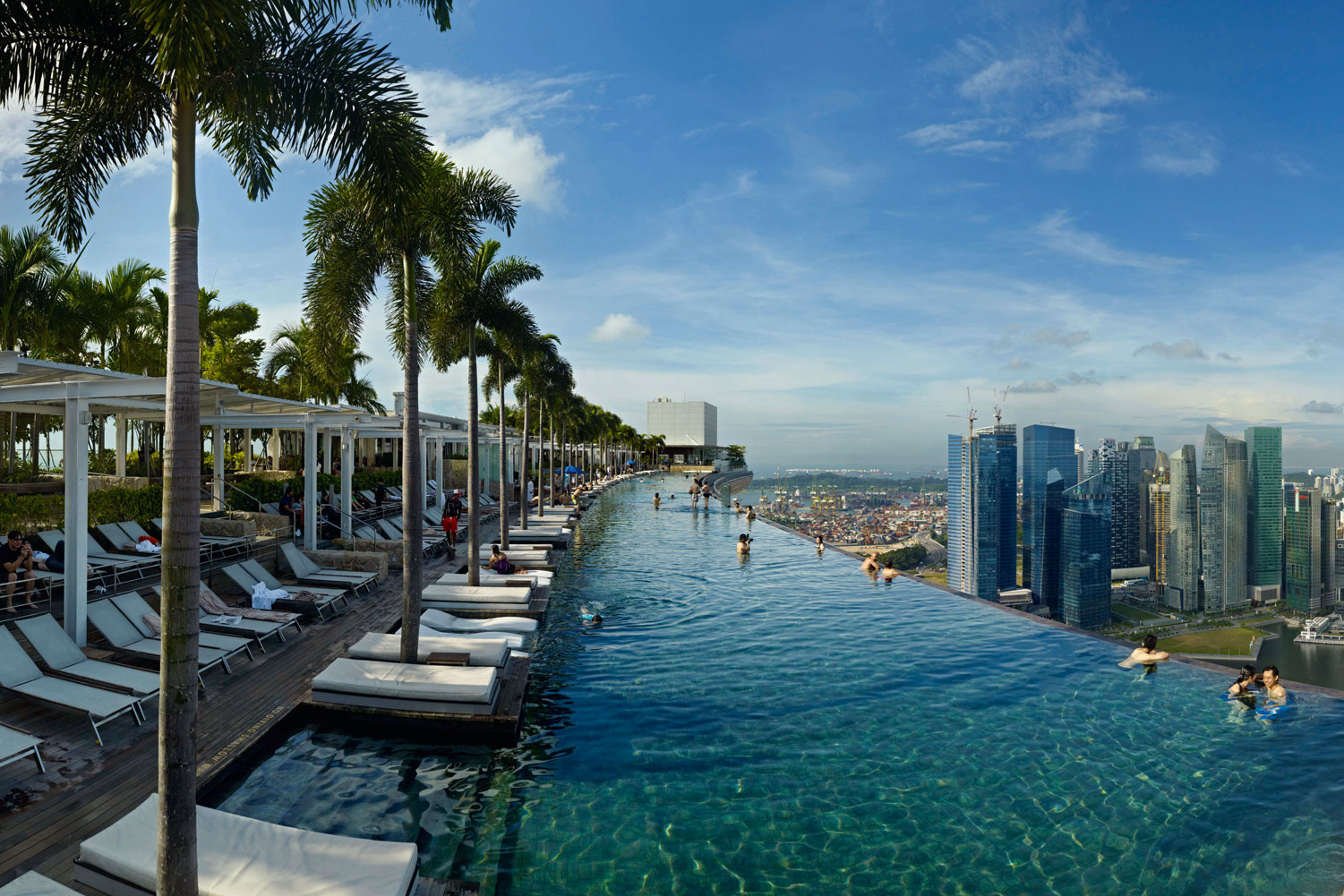 Sterile, controlled and over-policed – that's the Singapore rep. But it doesn't have to be. One of the most accessible cities in Asia, it's been built to please tourists and business travellers alike. So whether you like to indulge in amazing shopping and other western pursuits or look a little harder for the authentic Lion City, we've got your stopover sorted.

Eat
Budget
Chinatown
Smith Street is a bustling place with hawkers selling a large range of home-grown delights.
Make sure to try the spicy lobster (around $10) – a local favourite.
Shanghai Renji Blk
(151, Ang Mo Kio Ave 5)
With its freshly made local dishes and five-table dining area, this quaint little restaurant is the perfect place to come and eat like a local.
Make sure to try the homemade noodles and smoked duck. Mains for $10.
Ananda Bhavan Restaurant
(221 Selegie Rd, Little India, anandabhavan.com)
This mix of South-Indian and Indian-Chinese is the best vegetarian cuisine at budget prices.
Indulge your senses in traditional curries and roasted naan. Mains from $5.
East Coast Seafood
(Centre East Coast Service Rd)
A local institution and a culinary experience, the ultimate Singaporean meals here are chilli or pepper crab, drunken prawns, baby kai lan and cuttlefish.
Top end
Iggy's The Hilton Hotel
(581 Orchard Rd Level 3, iggys.com.sg)
No. 27 on the world's 50 best restaurants list, it's just as you'd expect: exceptional food made from the very best seasonable ingredients. Set menu $125.
Bars
Timbre @ The Substation
(45 Armenian St, timbregroup.asia)
If you think a nightclub is hell, then Timbre is your watering hole. An outdoor venue with alfresco dining, quiet surrounds and live music by local bands.
Perfect for chilling.
Ku Dé Ta Club Lounge
(SkyPark at Marina Bay Sands, North Tower 1, Bayfront Ave, kudeta.com.sg)
Singapore's chic, A-lister lounge.
Atop the iconic Sands SkyPark at the Marina Bay Sand's Hotel, Ku Dé Ta is well worth the exy drinks just for the 360-degree views.
Orgo
(8 Raffles Ave, Esplanade-Theatres on the Bay, Roof Terrace, orgo.sg)
A serious cocktail venue with fab lounges on the rooftop of the Esplanade – great for a mixologist-led jetlag recovery.
Things To do
Typical Tourist
Sentosa Island
Yes, it's a tourist trap, but it's a great place for kids. Beaches, Universal Studios and an Underwater World will wear them out.
Use Harbour Front MRT station. sentosa.com.sg
Something A Little Different
Botanical Gardens
With the world's most amazing collection of Orchids ($5 entry) and stunning greenery, it makes a nice break from the hum of the city.
Bus via Holland Rd or Bukit Timah Rd. nparks.gov.sg/sbg
Night Safari Tour
Designed for tourists but actually great fun. See (well, hear is usually more like it) the lions, tigers et al in the 40ha jungle.
$50 adults, $30 kids. nightsafari.com.sg
Cookery Magic
(117 Fedelio St)
An amazing and authentic experience, learn to make favourites like stir fired Mee (noodles) and Hainan Chicken Rice in just three hours.
$75 pp. cookerymagic.com
Shopping
Haji Lane
Groovy fashionista laneway tucked into the middle of the Muslim quarter.
See where the next-gen Singaporean style masters are shopping.
Chinatown
The heart of Chinatown is a humming bargain hunter's paradise.
Think souvenir trinkets, ancient medicine, vibrant textiles, steamy dim-sims – and the Tooth Relic Temple.
Orchard Road
The iconic retail strip of Orchard Road is a bustling boulevard of malls and boutiques.
Be warned: Orchard Road is a parallel universe – days just disappear in a flurry of credit card transactions.
Stay
The Scarlet
(33 Erskine Rd, +65 6511 3333, thescarlethotel.com)
A quirky and original boutique hotel in the centre of the creative heart of Chinatown, The Scarlet is one of the edgier places to stay.
Despite a list price of $250, expect to pay about $150.
Marina Bay Sands Hotel
(10 Bayfront Ave, +65 6688 8868, marinabaysands.com)
A city in its own right, the Marina Bay Sands is a casino complex development with more than 2500 hotel rooms.
Oh, and a slew of celebrity chef restaurants – and don't forget the infinity pool on the SkyPark.
From $300 a night.
LEAVE YOUR COMMENT