Travelling in the fast lane with Daniel Ricciardo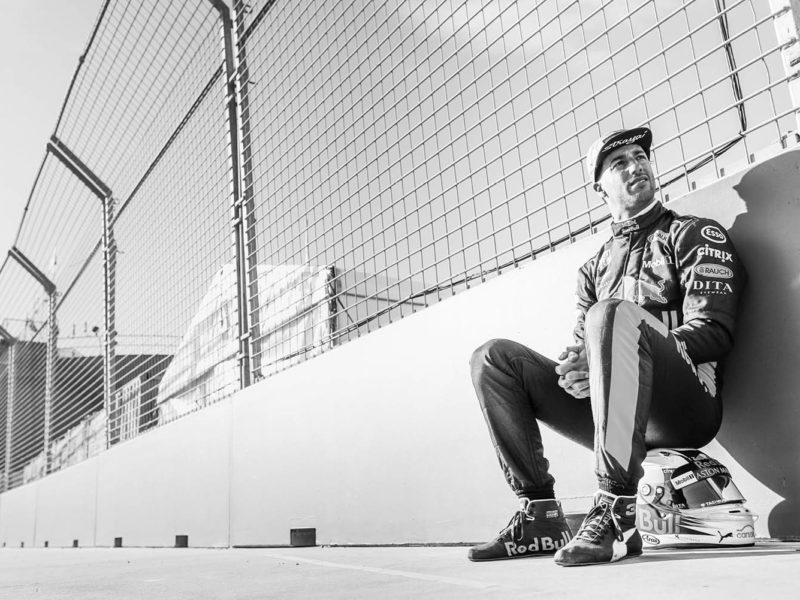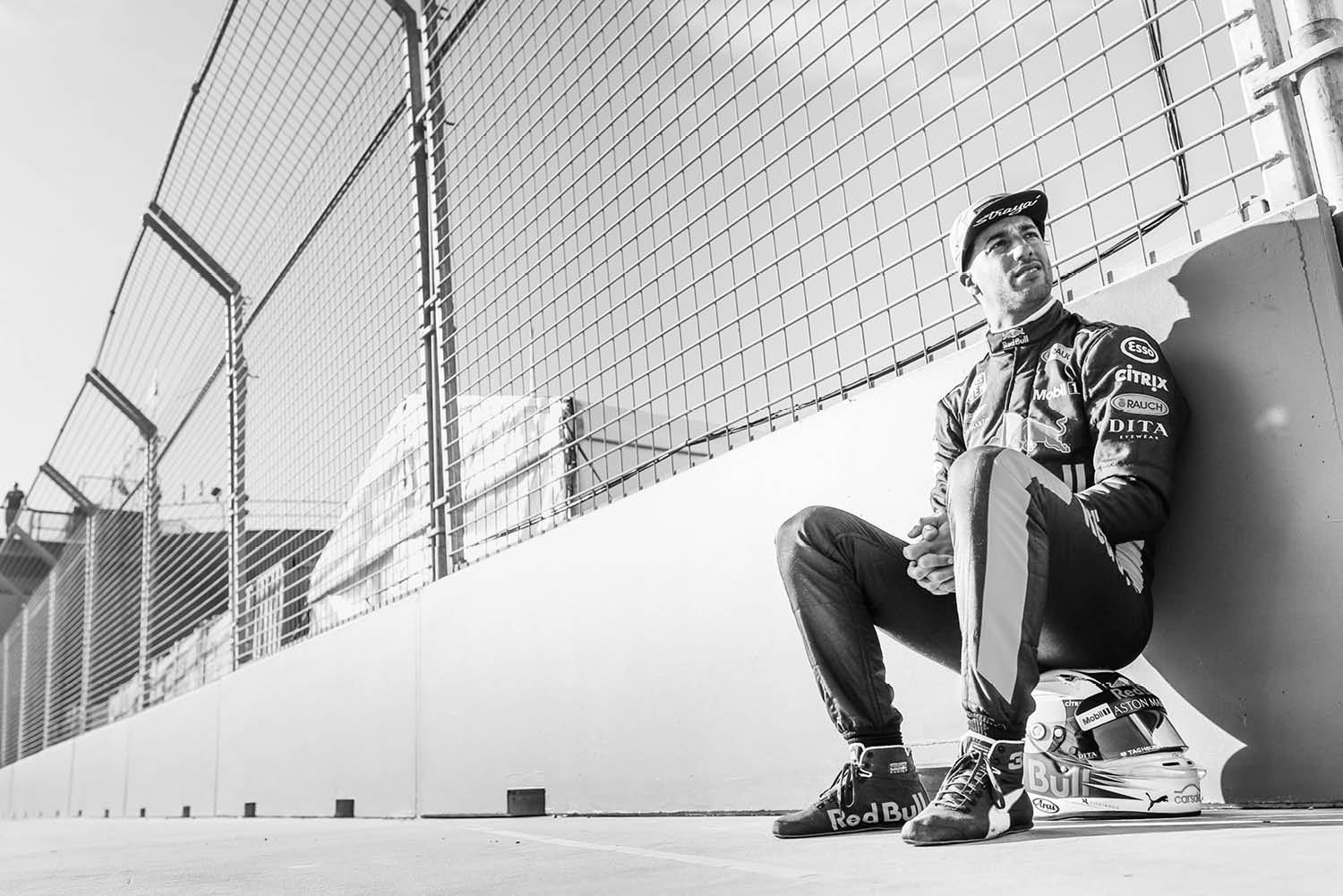 F1 driver Daniel Ricciardo travels endlessly for work, but still manages to fit in his own adventures. Stewart Bell caught up with the Australian to talk winning, destinations and the Singapore Grand Prix.
You can't help but like Australian Formula 1 driver Daniel Ricciardo.
On-track, he's a fearless competitor, the sport's best natural overtaker – while off it, he's the straight-talking bloke next door with the winning smile and laughs for all, earning him lifelong friends wherever he goes.
And this year Ricciardo's been on top form, taking masterclass wins in China and then Monaco, again proving he's the real deal, an F1 World Champion-in-waiting, to any final observers yet to believe in Perth's best.
"Yeah, I think some of those people are finally seeing the light," he says, laughing.
"Obviously, a lot of people have believed in me for the last few years. But I think whoever hasn't, now does – so it's been cool. And it's been a really good start to the season."
Time out is so important
The F1 season is jam-packed from March to November, with pre-season testing before that, and endless commitments for sponsors and fans throughout. All of which makes his time away from the sport, one famous for its 24/7 news cycle and incredibly active rumour mill, crucial.
Ricciardo is one of the few drivers on the grid to include personal travel in his schedule, despite already taking over 180 flights a year just to take part in the Formula 1 World Championship. The 29 year old prefers to see more than just airport, hotel and circuit, even if it's not easy making it work.
"I've definitely implemented it more into my schedule over the last few years," Ricciardo says. "It's cool to see more of the world, but I still try to do it in a smart way, where I'm not messing around with time zones. But I do like a change and I think seeing new things and meeting new people, it kind of just keeps everything interesting."
Daniel's favourite travel spots
One of Ricciardo's hotspots right now is Los Angeles, with the Australian having spent time there as part of his pre-season training for the past few years. But he also goes to relax; it's where he went in May after his stunning Monaco win with his parents, Joe and Grace.
"Yeah, I enjoy [LA], I really do," he explains. "It's funny, because it's such a big city but it can also be really peaceful and quiet if you want it to be. It's just got that good balance. It kind of made sense to get out of Europe, and escape F1 after such a whirlwind. I've got a couple of cousins who live there as well, so I've really enjoyed spending time there. It was 25–26°C every day so that helps as well."
America is a big drawcard for Ricciardo, who loves the United States Grand Prix in Austin, Texas, for its live music and barbecue. But his bucket list is surprisingly normal for a guy who visits 21 destinations each year.
"I've got a few [places on my list]," Ricciardo says. "I haven't done much of Greece and the Greek islands. I'd like to do a bit of that over the summer months. Again, I'll try to follow the sun as much as I can. Colorado is on the bucket list, as is Nashville. New Orleans has been on the list for a while."
Closer to home, city-state Singapore is a favourite with Ricciardo; he considers the Formula 1 Singapore Grand Prix a third home race (after Australia, and Monaco, where he now lives) given the short flight and huge number of fans from Oz who attend.
It's easy to understand why the fans (and the drivers) love it so much, given the racing under lights, live performances from the world's top music acts, thrilling trackside atmosphere, and world-class dining, shopping and sightseeing options inside and out of the Circuit Park.
The race that really matters
Taking place from 14–16 September, this year's entertainment line-up is epic, with the headline acts including Martin Garrix, The Killers, Liam Gallagher, Jay Chou, Dua Lipa, Simply Red, and The Sugarhill Gang. And Ricciardo, a massive music fan, is keen to soak it all up.
"I'm a fan of Martin Garrix. So I'm looking forward to that," Ricciardo says. "The Killers were also one of my favourite bands growing up, in my last years of high school. They were definitely in the top-five bands I was listening to."
The Perth-born racer will have his work cut out for him in Singapore, though, with the Marina Bay Street Circuit providing F1's toughest challenge. Cockpit temperatures of up to 60°C, 4.7G experienced in corners and under braking, a 320-kilometre per hour top speed, and 23 corners (the most of any track on the F1 calendar) all ensure only the fittest succeed.
"I've always made a point of being over-prepared for that race because it's the longest race of the year, it's the hottest, and it's the busiest," Ricciardo says. "It's far and beyond the toughest race physically and for concentration."
Australian fans heading to the race in September could be set to witness Ricciardo's first win at Marina Bay, given he has stood on the podium there every year since 2014 and his Red Bull car seems suited to the tight-and-twisty track's demands. It'll be one of his key chances this year.
That said, no matter the result in Singapore, he will continues to do what he loves – travelling the world to race and relax, in that order. And long may it continue with the Australian just starting to stretch his legs at the top.
The Formula 1 Singapore Airlines Singapore Grand Prix is held each year in September; singaporegp.sg.
LEAVE YOUR COMMENT