Sonia Kruger rediscovers New York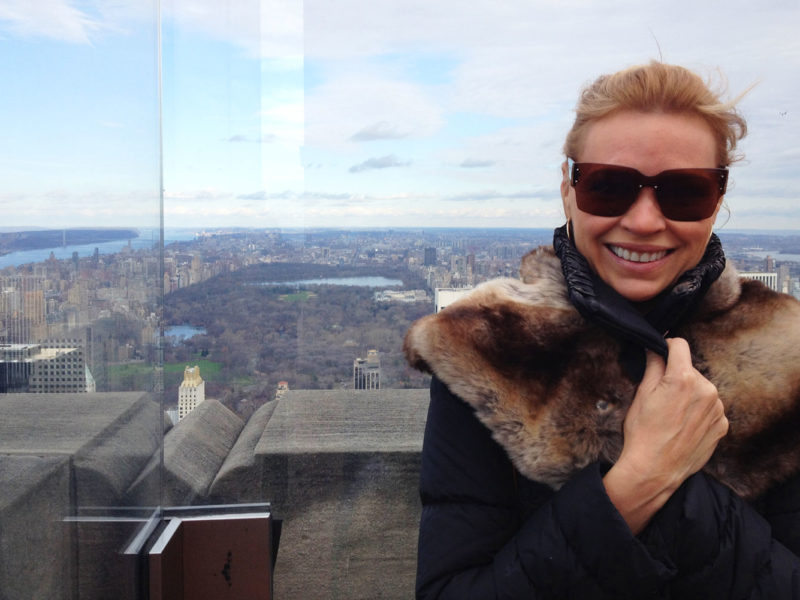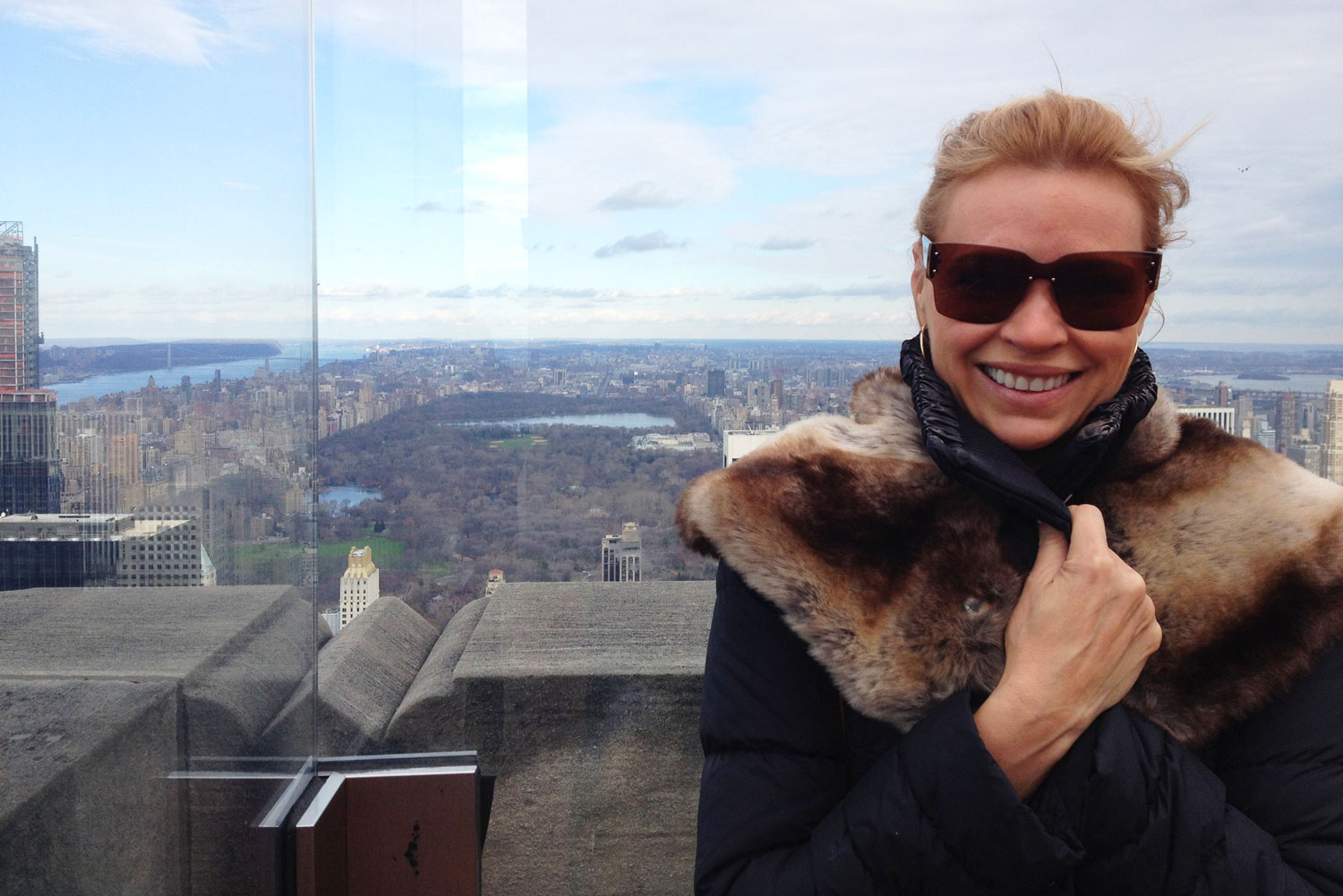 Sonia Kruger has been to New York dozens of times as a television presenter, but returning as a traveller she discovers a city she didn't know.
I thought I knew New York. We had a relationship Gotham and I. We were more than just acquaintances… or so I thought.
I've been there… a lot. Over the past 12 years I've travelled to Manhattan dozens of times for work. I've covered film junkets, music junkets, book junkets and the Grammys in the Big Apple.
I've interviewed stars like Tony Bennett, Elton John, Hugh Jackman, Sandra Bullock, Russell Crowe and Beyonce, amongst others, at the best five-star hotels the city has to offer.
I loved going to NY on business but I never, ever had the opportunity to alter my airport-hotel-airport itinerary.
So, last year (along with a record 52 million other tourists) I decided to go for a holiday and REALLY get into the nitty gritty of the sleepless city.
Sonia Kruger's hot New York hotels
In the past I'd stayed at hotels like Essex House Hotel on Central Park, The Standard in the Meatpacking district, and what I like to think of as a nightclub with a few rooms attached, The Hudson on 9th and West 58th Street.
The rooms at The Hudson were so dark and tiny that when I opened the door it hit the bed… but I was there to interview Michael Stipe from REM so as it turned out I didn't spend a lot of time in the room.
Accommodation when you're working is one thing, but on holiday it's a whole other ball game. For a start – you pay.
In search of something bigger than a panic room, but without the price of a Trump Tower, I found The London NYC on West 54th St between 6th and 7th Avenue.
The rooms are probably twice the size of what is considered a normal room in New York but the price isn't double.
The furnishings are elegant but contemporary (think remote-controlled curtains), the location is perfect… a couple of streets above Times Square, a couple below Central Park, one block across town to the 5th Avenue shops and with a subway station on the next corner you can be downtown in about 10 minutes flat.
However, if it's pure unadulterated, unapologetic, give-me-the-best-you've-got type of accommodation you're after then head to The Peninsula.
I was lucky enough to stay in one of their executive suites for a couple of nights and as Barney Stinson from How I Met Your Mother would say: 'It was Legend… wait for it… wait for it… dary!!!'
Seriously, The Peninsula has been rated the number one hotel in New York by Condé Nast for a reason.
It has one of the most heavenly beds I've ever collapsed into and the service is top notch without the New York attitude. It's not budget, that's for sure. The suite I was in runs at $2600 a night – shut up!
I was freeloading thanks to my good friends at International Traveller magazine but if you can afford any room – do it!
Sonia Kruger's things to do in New York City
To find the hottest spots in the city they say 'ask a local'… so I did. Well sort of. A producer friend of mine from Australia (let's call him Simon) had recently moved to the upper east side of Manhattan with his girlfriend, so it was decided a reunion and cocktails were on the agenda.
We agreed to meet up in the West Village as Simon had heard of a cool bar called Little Branch. He texted me to meet him on 7th Avenue. 7th Avenue?
Yeah, really easy Simon, except for the fact that 7th Avenue practically runs the length of Manhattan, and generally a cross-street is helpful.
After several thousand text messages from various subway stations I found what looked to be a vacant and slightly foreboding building at the coordinates Simon had given.
Although there was no signage outside anywhere, a man at the door vaguely confirmed there could in fact be a bar inside but first he needed to check my ID and age.
Bahahahahah! I thanked him for the lovely trip back to 1984, tipped him generously for making my night and headed down the stairs. At the bottom were booths with laminex tables, just like the ones in our parents' holiday caravans.
Simon had taken up land rights at one of the booths and was attempting to fend off the hipster New Yorkers who otherwise packed the bar.
Three 'Moscow Mules' later we had become one with the locals. Yep, we were so hip it hurt…and so did my head a little bit.
The free pouring of alcohol in the States equals a wicked hangover and an empty wallet. I can get very generous with the tips after a few. Just sayin'.
Thank goodness New York is a city you can walk. The grid system of streets and avenues makes it easy to navigate – ie. easy to walk off the calories consumed through holiday eating and drinking.
Sonia Kruger's best places to eat in New York City
With every type of cuisine on offer it's hard to choose a restaurant, and if you're anything like me it has to be somewhere you've: a) Read about, b) Heard about, or c) Not eaten at before… because everyone knows the rule is it has to be a different restaurant each time and that's not negotiable!
As you can imagine living by these dining rules can cause issues if you're not entirely sure where you're headed before you go out, so I like to have a few options up my sleeve. Buddakan is downtown Asian chic and having been featured on Sex and the City makes it a must see.
This restaurant has an amazing room and tables spaced just far enough apart, but if you try really hard you can still eavesdrop on the locals next door and get a real insight into the lives of New Yorkers. I swear some of the things I heard were almost as juicy as the 'pork potstickers' we started with.
Also on a recommended list of restaurants was Boukiés in the East Village.
This cute little piece of Santorini does small plates of delicious Greek food. And whatever you choose, make sure the Thessaloniki-style Eggplant 'dolmas' with spicy ground lamb filling is on the list.
Our waiter Alex made sure we ordered the right balance of seafood and wine, meat and wine, and dessert and wine. I'm pretty sure there was no Ouzo or Zorba dancing, although I can't say for sure!
You could spend all your time eating and bar hopping your way around New York but one should not, and must not, forget the many cultural aspects of the city.
With that in mind tickets were purchased for Jersey Boys and Book of Mormon. The best part about buying tickets for Broadway shows is you can do it online a few hours before you actually want to go – particularly if you're interested in the matinée sessions.
The other great thing is that for the most part the theatres are not massive so even the less expensive seats still provide good views. Both shows were brilliant and entertaining… but one had the edge on political incorrectness. Book of Mormon is funny, filthy and in my opinion (well known theatre critic that I am) it's totally worthy of its nine Tony awards. A warning for viewers… although there are references to the Lion King – Mormon is definitely not PG rated!
We didn't just spot stars on the stage, though. Turns out they go shoe shopping at the Barney's sale as well. Checking out a nice pair of Salvatore Ferragamo loafers (apologies for the stalker level of detail) was none other than Lawrence Fishburne… and you can bet 165 he got a good deal. Fishburne's entourage advised him well on the shoes, but on the grey tracksuit pants he decided to wear shopping, not so much.
One thing that has always intrigued me about Manhattan is that even with a residential population of 1.6 million people you don't see a lot of children.
One place they do tend to congregate though is the ice-skating rink outside The Standard Hotel. Sitting inside watching the locals and their kids through the floor to ceiling glass, my partner Craig made a comment that one of the dads looked a little like either Colonel Sanders or Phillip Seymour Hoffman.
I know this is hard to believe but it wasn't Colonel Sanders. Instead there he was, Truman Capote, watching his kids skate around the little rink for hours… and there we were pretending not to be watching him watching his kids skate around the little rink for hours.
No such luck though at 30 Rock (the Rockefeller Centre) where we were hoping to spot Alec Baldwin or Tina Fey.
On the ground floor you can get yourself on NBC's Today Show by waving like a crazed tourist through the windows, but if you want a great view then all you need to do is spend a quick fortnight in the queue to the elevator and visit the 'Top of the Rock'.
The 360 degree vista is worth a look just to get a completely different perspective from the franticality of the streets below. Before you ask – in New York franticality is in fact an adjective.
After a few days in the concrete jungle I found myself starting to crave the green, green grass of the upper north shore of Sydney. The antidote of course is a trip through Central Park… which by the way is enormous. Who knew there was a massive reservoir in the middle of it?
According to history the reservoir was built in 1862 to provide clean water for the city. Now it's a jogging track, dog-walking path and birdwatchers paradise, and offers up amazing views of the city – but enough of the history lesson (thank you Wikipedia).
My initial Central Park goal was to cycle the circumference but when I discovered that you had to ride bicycles on the roads rather than the paths I freaked out and opted to walk instead. No way was I going to take on the NYC traffic.
Although I was determined to make it the full length of the park, I ended up bailing around 86th Street when I saw the symbol I grew to love during my time in the city… the subway sign!
For $28 you can buy a seven day unlimited subway pass around Manhattan. It took me ten years to realise the subway system is way more convenient, way less expensive and so much faster than catching cabs around town.
I am a total subway convert. If I could do an ad for the New York City Transit System I would do it. 'Tired, stressed… you'll feel better on the subway!'
I feel our relationship has progressed, New York and I. We're a little bit more intimate now.
We're like long distance lovers. We may never really know each other fully but it's fun to hook up every now and then.
Want more New York City? Check out more New York City stories.