Swissôtel: A Swiss touch in the tropics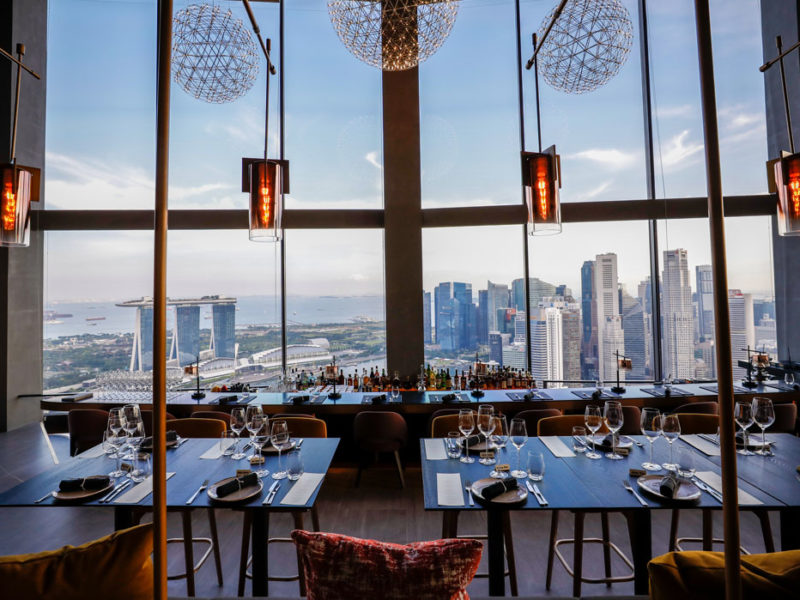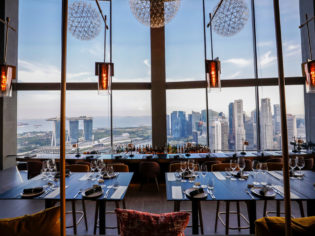 |

THIS ARTICLE WAS CREATED IN PARTNERSHIP WITH Swissotel

|
The lush, tropical sophistication of Singapore may feel a lifetime away from chic Swiss luxury and warm hospitality, but when they all come together, the result is simply perfection.
Around the world, Swissôtel brings a fond touch of Switzerland to each of its hotel properties, creating a best-of-both-worlds scenario as guests enjoy its triple cornerstones of vitality, sustainability and craftsmanship. Even in Singapore, the city state that never sleeps, Swissôtel's two hotels create a cocoon of European healthy living, responsible world citizenry and that famed trademark Swiss precision and love of design.
Swissôtel Merchant Court
Ideally situated within the historical waterfront precinct of Clarke Quay, the Swissôtel Merchant Court is the perfect choice for families stopping over in Singapore, or business travellers passing through. From here, Singapore's place in history as a thriving, bustling trade centre is mapped out to explore amongst sights such as the Boat Quay and the Asian Civilisations Museum. You're also steps away from more nightlife and foodie culture, right on the river, than you could possibly ask for.
Inside, each of the hotel's 476 guest rooms and suites features elegant Swiss design with a floral Singaporean motif. Clean lines of alpine Switzerland combined with lush carpets and wall décor echo Singapore's verdant plant life. Up-to-the-minute technology ensures each room is equipped with instant wi-fi, ergonomic seating and impressive entertainment systems. If you love to catch the air in the morning, choose a Premier Double Room or a Swiss Select Studio, each with a balcony; for unbelievable views of the Quay and marina, a Swiss Select Clarke Quay room is definitely worth it.
Take a ride up to the Executive Lounge up on the 11th floor to find the hotel's own 'vitality corner', where you can sample wholesome food options from breakfast through to Happy Hour canapes. The breakfast buffet down in the Ellenborough Market Café is similarly well appointed, with healthy dining the defining feature. The Pürovel Spa & Sport wellness centre spans two floors and offers fitness options 24 hours a day; sun yourself by the swimming pool, complete with waterslides and jacuzzi, or head inside to work your way through an extensive menu of treatments.
Swissôtel The Stamford
Here at Southeast Asia's loftiest hotel complex, it's little wonder that so many of The Stamford's incredible 1252 rooms and suites offer killer views of not only Singapore, but even other countries! You can enjoy views of the islands of both Malaysia and Indonesia from your own private balcony while, downstairs, you are well and truly in the centre of Singapore, with the City Hall MRT train station just steps away.
Especially luxurious after recent and extensive refurbishments, stylish and earthy-toned surfaces and furnishings combine with ergonomic seats and specially designed, sleep-aiding beds in each room, so you can't help but relax. And, for another perspective of the skyscraper's unparalleled views, head to the exclusive Executive Lounge, Level 65. Aptly named after its locale within the 73-storey icon, Level 65 spans the entire floor, offering 360-degree views of the city.
But, with no less than 15 restaurants and bars, Swissôtel The Stamford is almost a city in itself. From the Michelin-starred JAAN by Kirk Westaway, to the altitudinous modern grill at SKAI, you can expect a wide array of cuisine and produce. Head poolside at Alligator Pear, where you can snack on healthy treats if you're a member or guest of the hotel's Willow Stream Spa. And, for more healthy treats, opt for a Vitality Room, which includes an in-room yoga station, a wellness wall featuring exercise equipment and digital workout routines, an experience shower and bath, and circadian rhythm-based lighting. There's a nutritional minibar, too.
Wellbeing isn't reserved just for the guests at The Stamford either; the hotel has been working on improving its social, economic and environmental impact through recent renovations, too, such as introducing dispensers for bathroom products and recycling food waste into organic fertiliser for the hotel's fresh herb garden. Guests can also activate Green Mode in their room at the touch of a button – to reduce their own energy consumption.
For more information or to book your stay at the Swissôtel Merchant Court or Swissôtel The Stamford, visit Swissotel.com.