55. Turtle Island, Fiji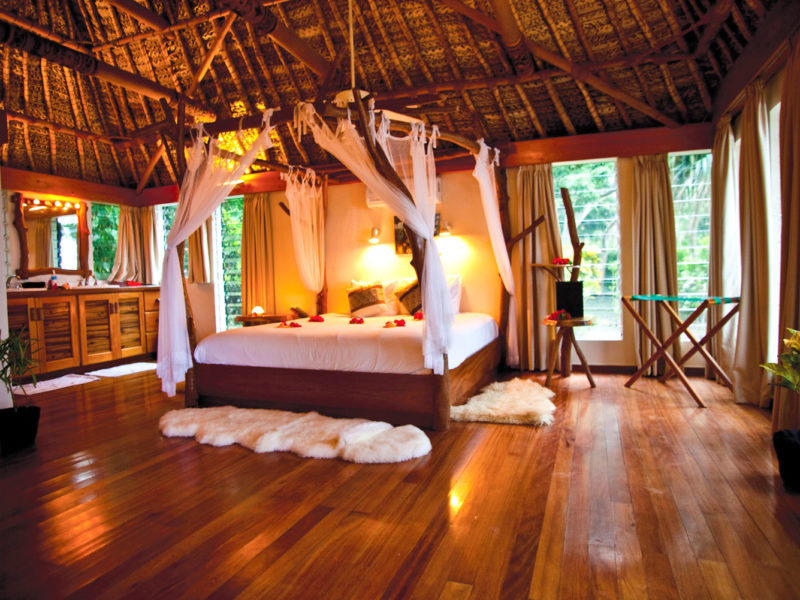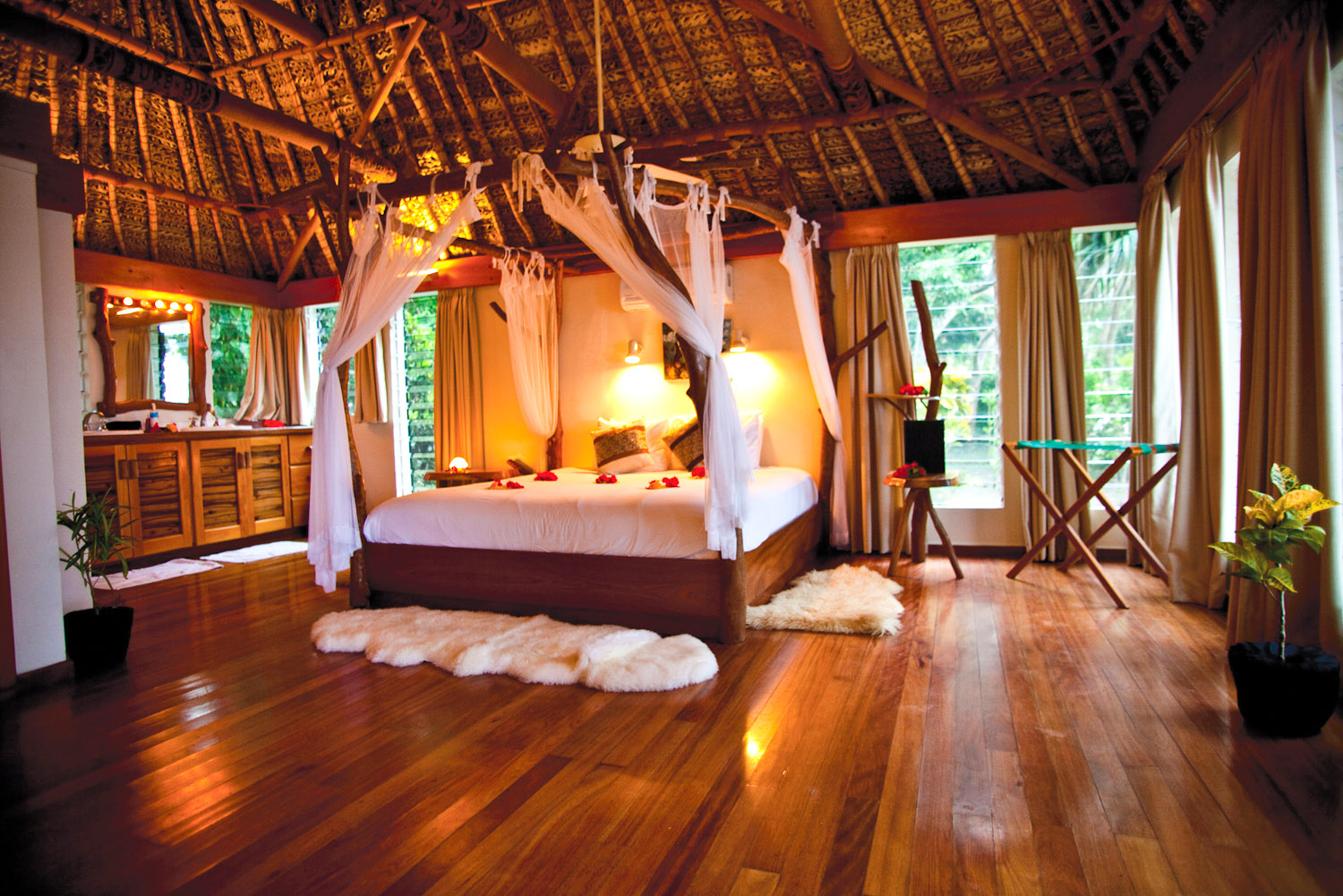 Ranked #55 in our countdown of the 100 Best Hotels and Resorts in the World.
"Pristine environment, beautiful staff." Kirstie Clements
Less is more – and that goes for guests as well. So a maximum 14 couples stay on this idyllic dot-of-an-island in the South Seas at any one time.
Tucked into the foliage around the beautiful blue lagoon are the bures – traditional thatched-roof villas with a little extra polish and shine. Fans whir gently overhead, the sun filters onto the deck and champagne chills at the bar.
Cerulean waters, hidden coves, quiet beaches and jasmine-scented breezes are a call to daydream, and yet myriad activities also call, from windsurfing, sailing and snorkelling to horse riding along the beach.
The resort's chef consultant, French-born Melbourne legend Jacques Reymond, creates modern menus that pair just-caught seafood with organic produce from the hotel's flourishing vegetable garden.
Size 14 bures (villas)
Did you know One of the bures is named after original island babe Brooke Shields whose debut film, cult classic Blue Lagoon, was set here.
LEAVE YOUR COMMENT