The Flavours of Fiji at Marriott Resort Momi Bay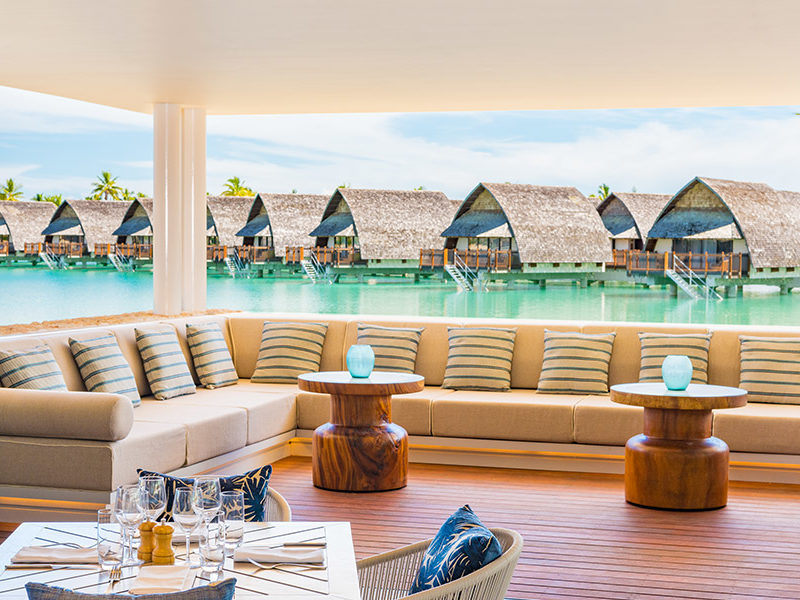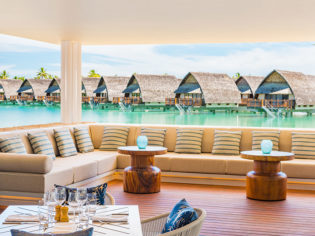 Keen to sample the flavours of Fiji? Fiji Marriott Resort Momi Bay features a wide variety of restaurants to suit every palate. With five premium dining options to choose from, you are guaranteed to find a dish to suit your mood, at any time of day.
Serving both local and international cuisines with a side of Marriott's signature customer service, the resort offers everything from a light bite to fine dining.
Fish Bar
Overlooking panoramas of the Pacific Ocean, Fish Bar, one of three renowned restaurants at the resort, is the perfect dining destination to unwind at and indulge in Fiji's striking sunsets.
Perched on the tip of a peninsula, Fish Bar offers casual seafood dining by day, and elegant dining by night, specialising in all your grilled favourites from the land and sea. The menu showcases an abundance of local seafood mixed with your favourite grilled meats, and with breathtaking views of the ocean, it's the ideal choice for a romantic dinner.
Spoil your loved one by indulging in a private waterfront cabana dinner for two, featuring a finely crafted five-course menu with Champagne.
Lagoon House Restaurant & Bar
Dine in the unique atmosphere of Lagoon House Restaurant & Bar. Simple, yet delicious fare includes pizzas, salads, light bites and more, all prepared from high quality produce and served with lagoon views and an impressive offering of classic drinks.
Lagoon House Restaurant & Bar brings the flavours of the Mediterranean to Viti Levu. Why not try a fresh Nicoise salad with yellow fin tuna or the Mediterranean-spiced chicken skewers from the lunch menu? And for those who have worked up an appetite throughout the day, a selection of sandwiches and burgers are readily available. Mouthwatering Peach Melba with vanilla ice-cream, whipped cream, berry sauce and almonds is the perfect way to end on a sweet note.
Come dinner, Lagoon House Restaurant & Bar offers a variety of international dishes, such as Moroccan spiced lamb salad and beef osso bucco. Satisfy your sweet tooth with a Momi Bay cheese cake or apple and mascarpone torta. The drinks menu includes local and international beers, premium wines and hand-poured cocktails.
Evening entertainment at the venue includes a variety of shows, including a Polynesian fire performance with renditions courtesy of the village choir or a Fijian Meke.
Goji Kitchen & Bar
From buffet breakfasts and delicious lunches to exquisite dinners, Fiji Marriott Resort Momi Bay invites you to indulge at the all-day dining Goji Kitchen & Bar, where you'll find a variety of Fijian, Asian and international dishes made with fresh local produce and all bursting with flavour.
Employing the freshest of ingredients, treat your tastebuds with the all day a la carte menu, amazing all-you-can-eat buffet breakfast or delicious buffet dinner featuring an abundance of hot and cold dishes, gourmet salads and decadent desserts.
Start the day with a selection of breakfast favourites: indulge in pancakes, waffles, French toast, island fruits, traditional Asian offerings, house-baked pastries, daily specialties and build-your-own omelettes. Complement your meal with a glass of freshly squeezed juice or a hot cup of fresh-brewed coffee.
At lunch, a range of quick and tasty bites are available, including soy and honey chicken skewers, assorted dumplings and vegetable samosas. You'll also find a mix of Asian plates, including Vietnamese Pho Bo soup and Tom Yum Gai, and local favourites like the Fijian lamb and potato curry, paneer tikka masala and prawn curry.
Goji Kitchen & Bar really comes to life in the evening, serving up a diverse range of cuisines at themed buffet dinners. Here, you can satisfy your appetite with fresh, local foods and international flavours including Fijian, Indian, Asian and German throughout the week. Open-kitchen stations create a lively atmosphere in the restaurant, giving guests the opportunity to mingle with the resort chefs and watch the dishes being created from scratch. You and your loved ones will be treated to exquisite culinary fare, including a variety of chefs' signature salads, main courses and delicious desserts.
If you're celebrating a special occasion with family or friends, Goji Kitchen & Bar is the perfect place to enjoy great food and drinks in a warm and welcoming atmosphere.
To get more information and book now, visit fijimarriott.com
LEAVE YOUR COMMENT