Why Aussies love these 7 Centara resorts in Asia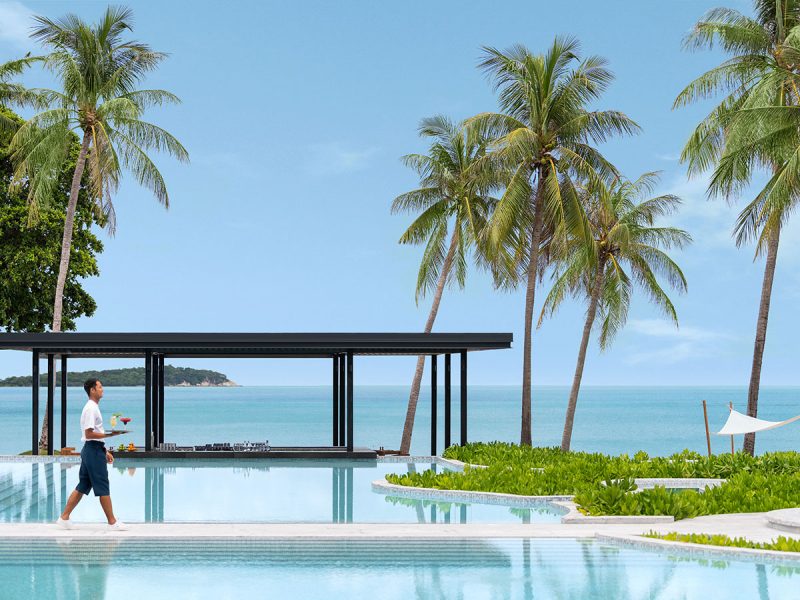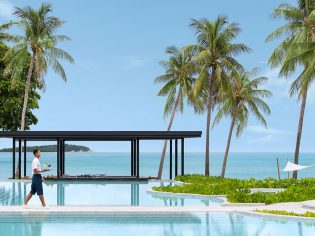 |

THIS ARTICLE WAS CREATED IN PARTNERSHIP WITH Centara Hotels & Resorts

|
Most Australians have probably heard of Centara Hotels & Resorts, but few would appreciate the full extent of the brand's offering.
From Phuket to Bangkok, Sri Lanka to the Maldives, we've found stunning Centara Hotels & Resorts for every Aussie traveller.
2. Centara Grand Beach Resort Phuket
3. Centara Ceysands Resort & Spa, Sri Lanka
4. Centara Grand at CentralWorld, Bangkok
5. Centara Grand Beach Resort & Villas Hua Hin
6. Centara Ras Fushi Resort & Spa, Maldives
7. Centara Karon Resort Phuket
The Centara story
Founded in Thailand in 1983, Centara Hotels & Resorts remains a family-run business. As a standard-bearer for Thailand's tradition of gracious hospitality, Centara is focused on the values of caring and sharing.
Today the 91 properties span all major Thai domestic destinations through to the rest of South East Asia, the Middle East and beyond.
To help you find the best Centara property for your next holiday, here are seven options that are very popular with Aussies.
1. Centara Reserve Samui
Catch a glorious Gulf of Thailand sunrise from your sea view balcony at Centara Reserve Samui. Scanning the long white sands of Chaweng Beach you might then plan your day or, equally, your 'no-plan' day.
Perfect for: Romantics, beach lovers and discerning travellers. You'll be among the first to experience Centara's elite Reserve brand, their new top tier offering.
Why Aussies love it: Centara Reserve Samui's accommodation choices, ranging from luxurious rooms and pool suites to beachfront pool villas, make it a great spot for every type of holiday-maker. Visitors also enjoy creative cocktails at The Gin Run, as well as the collection of truly innovative restaurants.
Don't miss: A shamelessly pampering session at the holistic Reserve Spa Cenvaree. You've earned it.
2. Centara Grand Beach Resort Phuket
With its absolute Andaman Sea-front position on Karon Beach, and with so many quality in-resort activities, Centara Grand Beach Resort Phuket is, for many guests, a location in its own right.
Perfect for: Families, thanks to a world-class waterpark for kids. But it's wonderful for grown-ups too, courtesy of a spacious adult-only pool and much more. From its excellent restaurants and the elegant Club Lounge, there's a place here for almost everyone, from honeymooners to gourmets.
Why Aussies love it: The resort's exclusive guests-only waterpark, its private villas, direct beach access and central location have long made this the favourite Phuket address for Australians in the know.
Don't miss: With seven restaurants, the dining here is exceptional. So where to begin: the international menu at The Cove, seafood at the casual COAST Beach Club & Bistro … decisions, decisions.
3. Centara Ceysands Resort & Spa Sri Lanka
This Centara resort at Bentota looks out onto the fabled Indian Ocean. Step beyond its elegant portals and you're on Sri Lanka's exotic west coast, a realm of small towns, plantations, fishing villages and the colonial fortress city of Galle.
Perfect for: Adventure lovers, cricket fans and, of course, romantics. Surfers, kayakers and other aquatic activity lovers should take note of the ocean and river sports aplenty right at the resort's door.
Why Aussies love it: The Bentota River lazily flows past while guests sample spicy Sri Lankan cuisine. You'll be far from the madding crowd, being cooled by ocean breezes.
Don't miss: A trip to nearby Galle, with legends that run from Sinbad the Sailor to its world-famous cricket ground. Make sure you shop there for gems, or stop for fine dining in a classic colonial mansion.
4. Centara Grand at CentralWorld
This resort option soars above its namesake CentralWorld department store; mid-town Bangkok's best high-end shopping zone lays literally at your feet. When you're ready for further excursions, the BTS Skytrain is close at hand.
Perfect for: Shoppers, family groups, business travellers and those who love the 'high life' (notably, the famous 55th floor Red Sky Restaurant).
Why Aussies love it: Dramatic views, an excellent gym and a super convenient location (plus Thai hospitality, a la Centara) make this a must-visit holiday spot. A bonus: the short distance you'll need to carry your shopping finds from the mall to your accommodation.
Don't miss: Savour a sundowner while scanning the Thai capital's skyline from your lofty perch at Red Sky.
5. Centara Grand Beach Resort & Villas Hua Hin
This historic hotel has an unbeatable dress circle position on Hua Hin's sands, yet is also just a short stroll from the town's shops and much-loved night market.
Perfect for: Golfers love this resort, as it's a launching pad for both international tournaments and your own excursions to a dozen or more local courses. Meanwhile, guests with an eye for heritage will revel in the hotel's colonial-era elegance and aristocratic Thai roots.
Why Aussies love it: No gourmet diner leaves disappointed after sampling what's on offer at the international and Thai specialty restaurants and bars. The long beachfront is perfect for walks or exercise, while the spaciousness of the rooms and suites is a bonus.
Don't miss: It's actually impossible to miss the extraordinary topiary of the main gardens, where you're greeted by giant rabbits, elephants and other exotic, leafy creatures.
6. Centara Ras Fushi Resort & Spa Maldives
A Maldivian island gem, Centara Ras Fushi Resort & Spa Maldives is set in a turquoise lagoon seems a world apart from almost everywhere, yet you're just 15 breezy minutes by speedboat from Velana International Airport, Male.
Perfect for: Romantics, including honeymooners and wedding parties. Water sport lovers, especially divers and snorkellers, are also very well looked after, while peace-and-quiet seekers are right at home in the luxurious overwater villas.
Why Aussies love it: The adults-only Centara Ras Fushi Resort & Spa Maldives brings the unique quality of 'Thainess', which Australians now appreciate well, to a new international destination. This is also a great value resort with its fuss-free all-inclusive package and flexible meal plans.
Don't miss: A sunset lagoon cruise aboard a traditional Maldivian dhoni is a must-do for any visitor. Dolphins, cocktails and good company are the perfect start to a tropical night.
7. Centara Karon Resort Phuket
You're in the heart of lively Karon Beach and just a stroll from its local markets, shops, smart restaurants and sports bars at Centara Karon Resort Phuket.
Perfect for: With a full array of kids' activities, connecting rooms and three pools, this resort is a long-time family favourite. It's also an excellent base for mall shoppers and island explorers.
Why Aussies love it: This well-priced upscale resort, with its renowned Kids' Club and easy access to the beach, is also conveniently close to other local sights, such as Old Phuket Town.
Don't miss: Be a resort show off… snap a selfie or three at happy hour at one of the three swim up bars will make sure your friends know you have had a holiday they can envy.
A Centara brand for everyone
Centara's range of brands means there's a hotel or resort tailored to your travel dreams and budget.
Centara Reserve, the company's newest and most luxurious range, is about curated, personalised luxury experiences. The first in this exclusive collection has opened in Koh Samui, with more to follow in iconic destinations. Distinctive features that set these properties apart include heightened culinary offerings, and the optimum wellness experience at Reserve Spa Cenvaree.
The Centara Grand line is definitively upmarket, they describe it as 'upper-upscale', in both service and facilities. It also incorporates further levels of luxury, such as villas and The Club.
Meanwhile, the Centara Hotel destinations, the 'upscale' brand of the stable, represents solid value for families and other travellers in both city and vacation destinations.
LEAVE YOUR COMMENT