New York: why it's officially the ultimate girl's getaway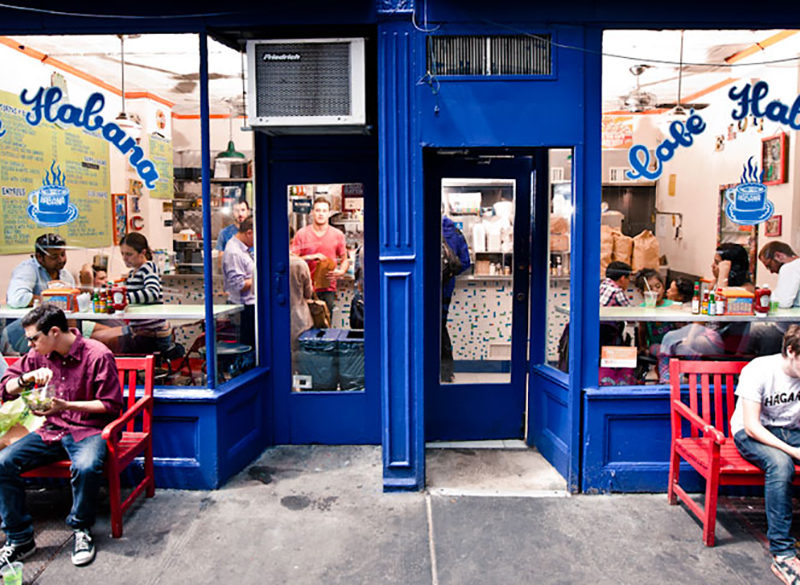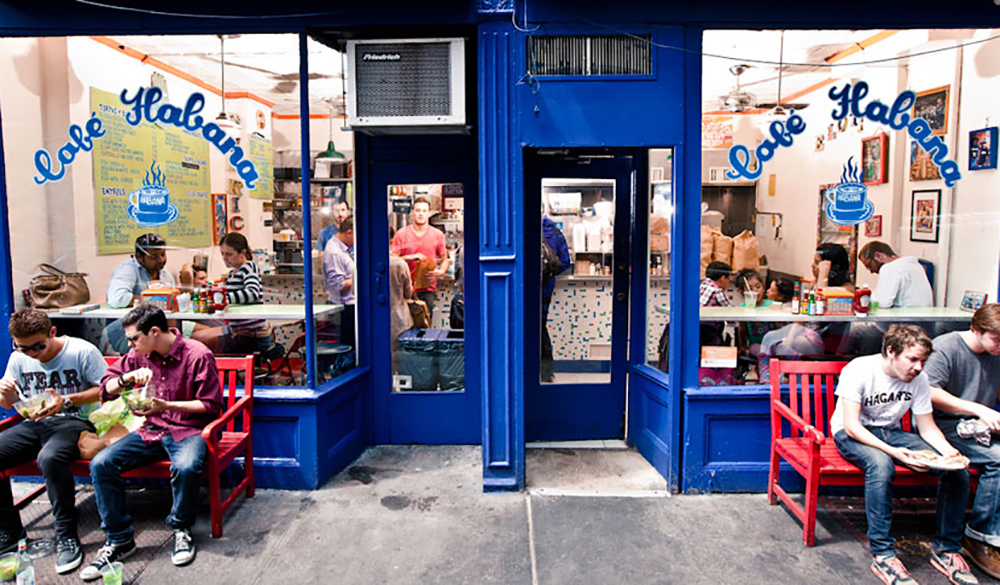 Dimity Noble – once a downtown local – returns to New York to relive old memories and hunt for new ones.
Here's her savvy insider's guide to the ultimate Manhattan girls' getaway. Hold on tight.
Home to more than one-and-a-half million residents, Manhattan is the heart and soul of New York.
The street pulse is electric: everyone seems to run on high-octane energy and you'll find yourself synchronising in no time.
Don't overplan your day: Manhattan is a city of villages, so make small forays (one to two neighbourhoods at a time) to soak up the atmosphere – even try staying at an airbnb, to REALLY soak up NYC local life, staying somewhere different to where you'd normally drop anchor.
Here's my guide to the best neighbourhoods to sink your teeth into: SoHo, Nolita, the Lower East Side, the West Village, Chelsea, the Meatpacking District, Midtown East and the Upper East Side; from where to eat and where to shop vintage threads like a fashion blogger, it's all covered.
Treasure Island: Downtown
Downtown (south of 14th Street) is the place to base yourself. Quintessential Manhattan views abound – skyscrapers, water towers, cast-iron buildings – as do a plethora of boutiques, hip and eclectic eateries, and offbeat, intimate bars.
Since the defection of commercial art galleries to Chelsea during the mid '90s, SoHo is now predominantly home to boutique hotels, designer stores once found exclusively in the Upper East Side, and major clothing chains along Broadway (Zara, Top Shop, Uniqlo, etc). Unfortunately, its charm has given way to a "Gap-ified" vibe in parts.
v
Avoid its busy cobblestone streets on the weekend as the area feels like a mall caught up in a Christmas Eve rush. Prices for all basics (jeans, T-shirts) are about a third cheaper than you'll find back home, so stock up on essentials.
Hit J.Crew on Prince Street for fine cotton V-neck T-shirts for under $30, and the Adidas store (610 Broadway) for flashy trainers under $100. Smaller outlet Rag and Bone provides cool urban staples with a bespoke edge, while Intermix offers the latest J Brands and other designer staples – you'll find both sprinkled in other parts of Manhattan, too.
Take a day to weave through SoHo for snoops in Acne, Marni, Isabel Marant and Alexander Wang.
Notable hidden gems are: Opening Ceremony (35 Howard Street, between Canal and Grand), packed with avant-garde designer clothing and accessories; Kirna Zabate (96 Green Street) for edgier pieces from high-profile collections and Jérôme Dreyfuss (473 Broome Street) for functional, French-designed leather handbags.
With the American and Aussie dollars being a near-perfect match, now's a good time to swoop. Stores tend to open at 10am, so grab a seat at the zinc-topped bar at Balthazar (80 Spring Street) and start the day with a glass of bubbly.
On the eastern fringe of SoHo, Nolita (from "North of Little Italy") has a quaint, relaxed feel, with a healthy smattering of jewel-box boutiques and cosy bohemian cafés. Mott Street is the best for browsing, followed by Mulberry and Elizabeth.
Snag a mint-condition Zac Posen dress at designer consignment store INA (21 Prince Street), or a vintage YSL belt in Resurrection (217 Mott Street), a sanctuary for designs from past decades. Café Gitane (242 Mott Street) serves French-Moroccan food and excellent coffee to scriptwriters and 20-something fashionistas channelling the chic grunge look to a tee.
Cheap and delicious nooks to refuel include Café Select (212 Lafayette Street) and Café Habana (17 Prince Street).
Dens of iniquity: Lower East Side
Thanks to the city's insatiable appetite for the new, bars often sprout up overnight. But the speakeasy, it seems, is a hardy perennial.
The majority are located in the Lower East Side (which has been radically altered over the past decade from tenement slums and Jewish knisheries into a playground for nonchalant hipsters) and surrounds.
Don't expect signage; their rabbit warren-like locations are revealed through secret entrances. Use street numbers for clues during your barhop. Highlights include:
Pray to god the door bitch likes the look of you or you'll pay dearly.
I've heard of table charges in the vicinity of US$1000 on weekends, so opt for early weeknights. As a rule, avoid the cool downtown spots on Friday and Saturday nights. The vibe is generic thanks to the "bridge-and-tunnel" crowds and dazed-looking thrill-seekers from the uptown hinterlands.
Catch an off-Broadway show instead. Sell your soul to enter the Boom Boom Room (848 Washington Street) on the 18th floor of Andre Balázs' much-hyped The Standard Hotel in the West Village – the Studio 54 for our generation.
Hudson River and downtown views abound, but it's the interior design that will blow your mind: ivory leather banquettes melting into the spaces like lava under a roof adorned in golden discs to reflect all the beautiful people below.
Try between 6pm and 8pm for a sunset tipple if you have no luck late at night.
Classic Tales
Traditional cocktails seem to have replaced the girlie drinks of the '90s (Carrie's cosmo has definitely seen its day).
For old-school know-how, visit Raines Law Room (48 West 17th Street). Head to the backroom bar, which resembles a 1920s kitchen in a swanky Upper East Side mansion.
Hail a taxi and in five minutes you're at Minetta Tavern (113 MacDougal Street) in Greenwich Village. Established in the '30s and recently restored by restaurateur Keith McNally (famous for consistently nailing the NY dining zeitgeist), the French-inspired menu won't disappoint.
A Friday night must is Birdland, a jazz landmark club (315 West 44th Street). The Birdland Big Band, led by drumming legend Tommy Igoe, performs at 5pm sharp. Order a bottle of surprisingly well-priced champs for your table and toe-tap away to the infectious mix of jazz, funk and Brazilian music.
The buzz on everyone's lips is two Michelin-starred Gilt (455 Madison Avenue, between East 50th and 51st Streets). This is the place to target after the show. Marvel at the modernist bar beneath the frescoed ceiling. Old meets new in an equally whimsical manner within the dining room.
The mood is one of frivolity, though I'd take the people-watching very seriously! Alternatively, get lei'ed at The Hurricane Club (360 Park Avenue, corner of East 26th Street), a grandiose supper club marrying yesteryear opulence with a tropical tiki bar flavour.
Glamming it up: Midtown East and The Upper East Side
The Upper East Side is quintessential rich-bitch New York. Social X-rays flail about under the weight of their Madison Avenue purchases.
This is museum territory, home to numerous entrances to Central Park (every New Yorker's backyard) and seriously decadent shopping.
Devote two days to museum visits along the Museum Mile (a section of Fifth Avenue running from 82nd to 104th Streets, anchoring ten cultural institutions alone). Absolute musts include: Metropolitan Museum of Art, Museum of Modern Art, and Solomon R Guggenheim Museum.
Break visits up with jaunts into pockets of Central Park, ideally over the weekend when it's more heavily populated. Stick to areas south of the 80th Street entrance for the most action.
The Bethesda Fountain is the perfect base for people-watching. Spruce yourself up and hit those famous flagship stores in the Midtown East region just south of Central Park: Tiffany's (head upstairs; the ground floor is always packed), Gucci, Lanvin, Louis Vuitton.
Who said you had to purchase anything? The main shopping is on Fifth Avenue from 42nd Street, so get a train to Grand Central Terminal and walk across.
Before exiting, visit its magnificent marbled main concourse with its vaulted astronomy-themed ceiling (featured in a zillion movies) – a hive of activity at peak times.
The gilded department stores are worthy of museum-like observation. Start at Henri Bendel (712 Fifth Avenue) for a cosy, boutique feel.
Draw yourself from the exquisite jewellery displays on the ground floor at Bergdorf Goodman (754 Fifth Avenue) and take the lift to the seventh. Slink into the surprisingly inexpensive BGs for lunch.
The elegant interior is divine, but your gaze will be fixed on the mesmerising Central Park views and on those around you: housewives straining to pick at their salads under the weight of their five-carat diamond rings, and ageing Brooke Astor look-alikes in Chanel suits.
It's a hoot. Stop off on level five for its contemporary clothing and accessory collections at relatively affordable prices. Barneys (660 Madison Avenue) is the go-to place for spiritual retail ecstasy. Its visual merchandising of the best contemporary designer brands around is breathtaking.
Village Vanguards: Meatpacking District and Chelsea
Once known for its lascivious blend of working slaughterhouses, kink clubs and trannies working the desolate streets, the Meatpacking District is Manhattan's most radically altered neighbourhood.
Resulting from a coup of urban rehab, industrial chic is the vibe today. The High Line crowns the area. Starting at Gansevoort Street and ending at West 30th Street, it's an inspired strip of elevated gardens spanning 2km-plus on what was once a freight railway.
Free to enter and open daily from 7am-7pm, it's considered the city's most fashionable promenade, it has spurred mammoth real estate development.
Views of the Husdson River and city avenues are everywhere you look, while ample voyeurism opportunities into spacious loft windows provide ample distraction. With several entry and exit points, you can stop at West 14th Street for the bulk of the designer stores and namesake boutiques: Jeffrey, Diane Von Furstenberg, Alexander McQueen and Stella McCartney.
Also jump off to peruse Chelsea's commercial art galleries in massive redesigned warehouse spaces. With the majority located between 10th to 11th Avenue from 20th to 24th Street, don't miss the big wigs: Barbara Gladstone, Metro Pictures, Luhring Augustine, Andrea Rosen, Gagosian and Matthew Marks.
The frenzied Pastis (9 Ninth Avenue) offers moderately priced bistro fare and serious celeb spotting, while the front bar at The Standard Grill (848 Washington Street) has the hip droves flocking to munch on gourmet burgers. Buddakan (75 Ninth Avenue) is a Shangri-La Nirvana.
Dine like a guest in a Cantonese billionaire's mansion.
You should know
• Taxi changeover time is 4-5pm, so take the train. Be warned: weekday traffic is hectic between 8-11am and 3-7pm. Always use the subway during these times.
• You can't order a taxi by phone. There are plenty to hail, but for early or late car services to the airport, try: Delancey Car Services (212) 666-3646; or Carmel Car & Limousine Service (212) 666-3646.
• Best websites to visit when prepping the trip: DailyCandy.com and Refinery29.com for updates on the absolute latest news on bars, restaurants, street trends and designer sample sales, plus newyorkmag.com
WHERE TO STAY
AFFORDABLE:
Hotel on Rivington:
A minimalist addition to the Lower East Side. Spend that little bit extra for a steam shower – a brilliant hangover cure, and it means no ironing! Basic King rooms start from $182 (plus tax) per night.
107 Rivington Street; hotelonrivington.com
The Jane:
Built as a refuge for sailors in the early 1900s, it's recently been remodelled and caters to young fans with more dash than cash.
Standard Cabin $95 (plus tax), Captain's Cabin $240 (plus tax) per night. 113 Jane Street; thejanenyc.com
COMFORTABLE:
Mondrian SoHo:
Modern fantasy-like interiors soaked in tones of Mediterranean blue.
The grand, observatory-style restaurant and ultra-cool Mister H bar alone make the stay worthwhile.
Standard King rooms start at $355 (plus tax) per night. 9 Crosby Street; mondriansoho.com
The Nolitan:
Mid-century American elegance injected with downtown funk. So hip they loan skateboards as well as bikes.
Neighbourhood Room from $346 (plus tax) per night. 30 Kenmare Street; nolitanhotel.com
SPLASHING OUT:
The Surrey:
New York's only Relais & Châteaux Hotel. Don't leave without ordering room service from Daniel Boulud's Café Boulud downstairs, and relish the stunning views from the rooftop garden.
Deluxe Salon – King Rooms from D$565 (plus tax) per night. 20 East 75th Street; thesurrey.com
Crosby Street Hotel:
You're bound to bump into someone famous in the foyer. Upholstered furnishings mix with carefully selected artworks.
If the budget won't stretch, visit for English High Tea and champs in the candy-coloured bar.
Superior Rooms start from $505 (plus tax) per night. 79 Crosby Street; crosbystreethotel.com
LEAVE YOUR COMMENT