Bliss in Bali's busy backyard?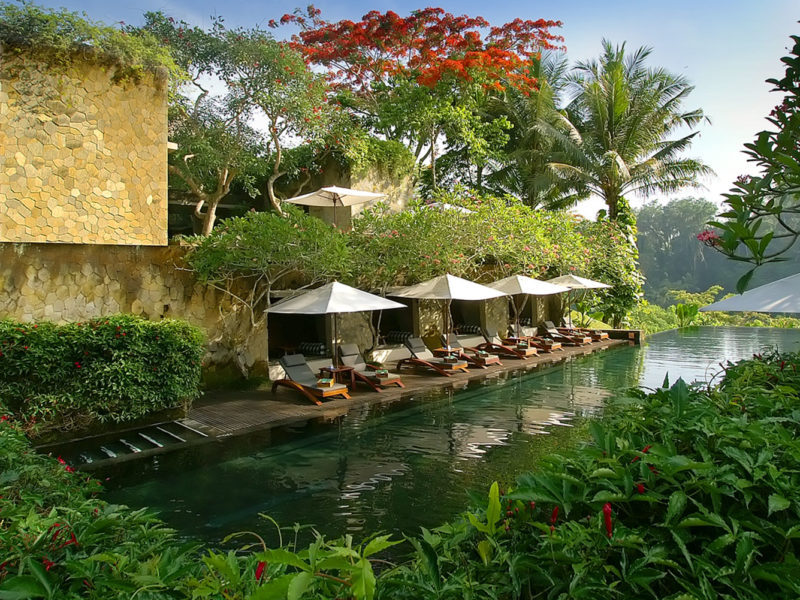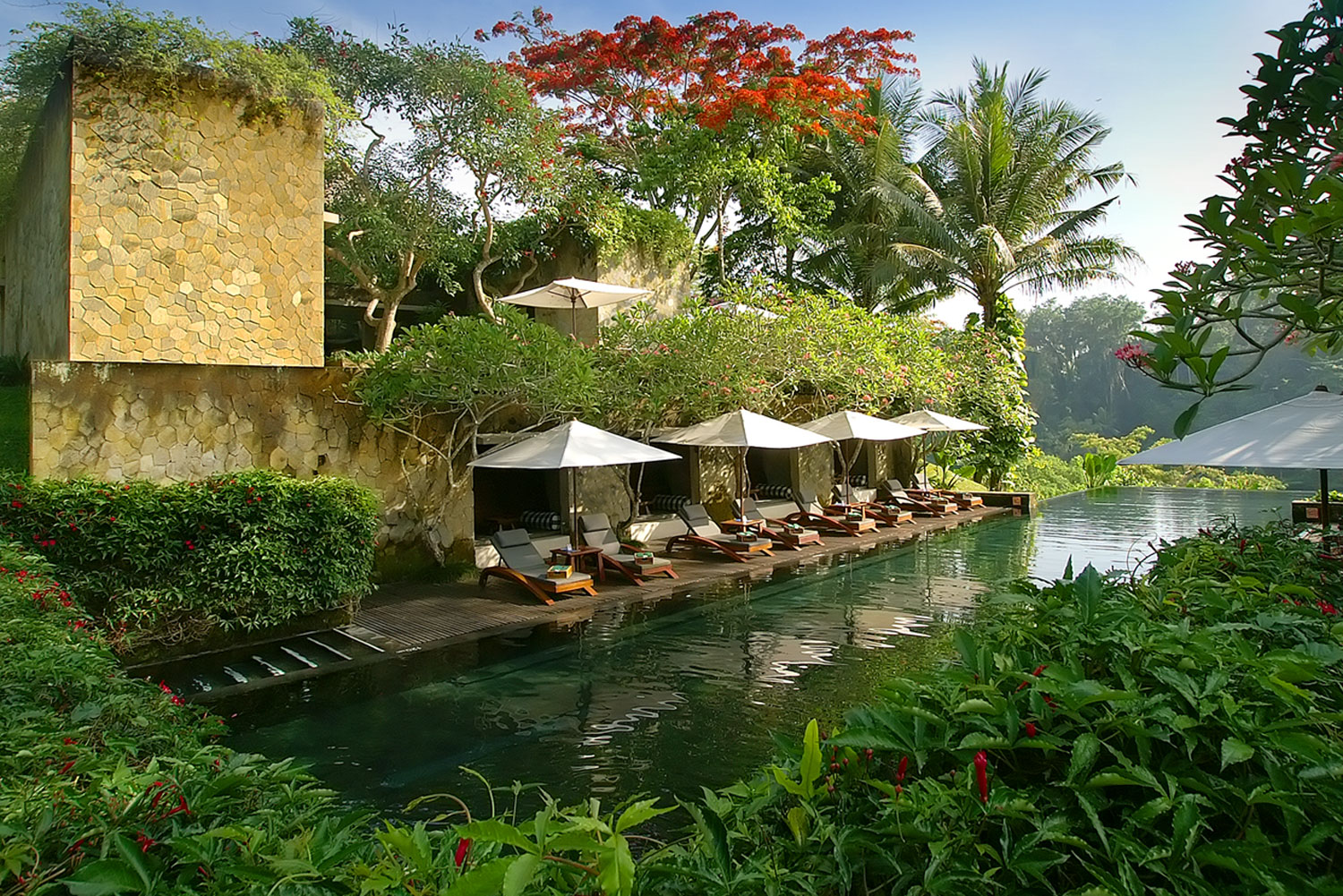 With consistently growing tourist numbers outpacing infrastructure, Quentin Long finds out if Bali bliss is still within reach.
I came to live in paradise and now I am part of the ruination of Bali," laughs Kathryn White, MD of local villa management company, Bali Luxury Villas.
As a 20-year veteran of Indonesia's tourism engine, her sardonic wit is like most humour, imbued with a small regrettable truth; Bali is at a precipice, possibly falling victim to its own success as hordes of tourists become entangled and strangled in its creaking infrastructure.
From where we sit at a luxury villa in Pererenan, the ruination is relatively far away. About 11 kilometres to be exact, but a good 40 to 60 minute-drive.
That snail's pace drive between Pererenan (or Canggu) and Seminyak is the embodiment of the 'ruination' that many expat locals decry. The infrastructure has not kept pace with the tourism boom, slowly but surely demolishing the peace and tranquillity that made the island such a desirable destination.
But within the local perspective is a lot of hot air, nimbyism and general hypocritical anti-change whinging whilst pocketing the proceeds of the tourism boom. Yes, the infrastructure is shocking, but there are plans to fix it. Yes, Seminyak and Kuta are not what they used to be, but neither are South Yarra, Bondi or New Farm.
The truth of the matter is, Bali bliss is still there, it's just not where it used to be. People need to move with the times.
Hence we find ourselves at Villa Astika Toyaning in Pererenan discussing the delights of Bali with Kathryn. The luxury walled villa is the quintessential Bali bliss experience.
A whopping 1600 square-metres of gardens, a pool, four bedrooms, a TV room and an indoor/outdoor living and dining area. White tiled covered walkways lead from space to space. A meticulously groomed garden and lawn with frangipani trees provide the final touches for a relaxing oasis.
Our two-year-old spends hours either feeding the fish in the ponds or playing in the 10-metre-square pool with us. If holidays are about creating family memories and spending time together, this is hard to beat.
The ultimate in relaxation for weary parents, though, is the staff. The hardest decisions are working out what to eat for the day with Neuman, our private chef.
Each meal is home-cooked comfort with exceptional produce and flavours. Our final evening's Cambodian curry in a green coconut sauce is such a fine balance of spices and creaminess with velvety chicken, we are upset to have not discovered the dish on one of the four previous evenings. But then we may not have tried the local duck…
Another Bali haven that has retained its blissful state throughout it all is Ubud. The mountain village melts the hardest of Bali hearts with lush forest, small boutiques ranging from touristy trinkets to quality artisan homewares and one-off designs.
And if the staying power of Ubud could be found in one place, it would be the Maya. It was the first high-quality, high-profile resort to open in Ubud. It may not be the most modern resort compared to newer arrivals in the last 12 years but it retains an unrivalled charm many of the newcomers lack.
The smaller hotel-style villas are cosy, bathrooms are extravagant and slightly avant-garde and the traditional thatched roofs give the entire complex a sense of quaintness and authenticity – one that reassures travellers they are having a relatively unique Bali experience.
The Maya's highlight is it's spa and adults-only infinity pool found on the edge of the property at the bottom of a gorge. It's so far down you reach it via a lift.
Relaxing in the pool after a treatment, surrounded by the steep cliffs overflowing with jungle and listening to the gushing of the river below is like luxuriating in the nectar at the base of a huge green flower.
Before arriving in Ubud, on a day visit to Kuta things are not as bad as one might expect. It is crowded, full of low-cost built-for-tourists shops selling 'Kiss Me Ketut' t-shirts next to the ubiquitous Bintang singlet and pink leopard-print suits. The new retail and restaurant space below Sheraton Bali Kuta, The Beachwalk, is clean and fun. But it's much the same as a mall at home.
Seminyak is where I find evidence of some of the ruination. Expectations were high and the disappointment higher.
Bintang-clad shoppers meandered noisily up and down the crowded streets past overpriced boutiques, which lead to overpriced cafés – smothering the worthwhile and decent quality outlets.
Café Bali is the best in Seminyak and shows what the place should be. The fantastic colonial bohemian interior of eclectic mirrors and chandeliers is backed up with some great menu items. The steamed dumplings were so good, the second serve was ordered before the first was finished.
However, the celebrated Potato Head Beach Club proved a disappointment. Food and drinks were great, but watching the shenanigans of stick-thin bikini chicks crammed on day beds next to oversized pink bodies and the odd leathery tattooed 60-year-old clinging to long faded glory is not fun, but pretty sad.
A disappointing day in Seminyak is easily forgotten back safely behind Villa Astika Toyaning's walls. It may move, it may hide a little bit, but if you look you will always find Bali bliss.
The Details
Bali Luxury Villas; +62 361 754 344
They have 60 of the best Bali villas available across the island, including Villa Astika Toyaning
Maya Ubud; +62 361 977 888
LEAVE YOUR COMMENT