Bali or Bondi: why are Aussies setting up shop in Bali?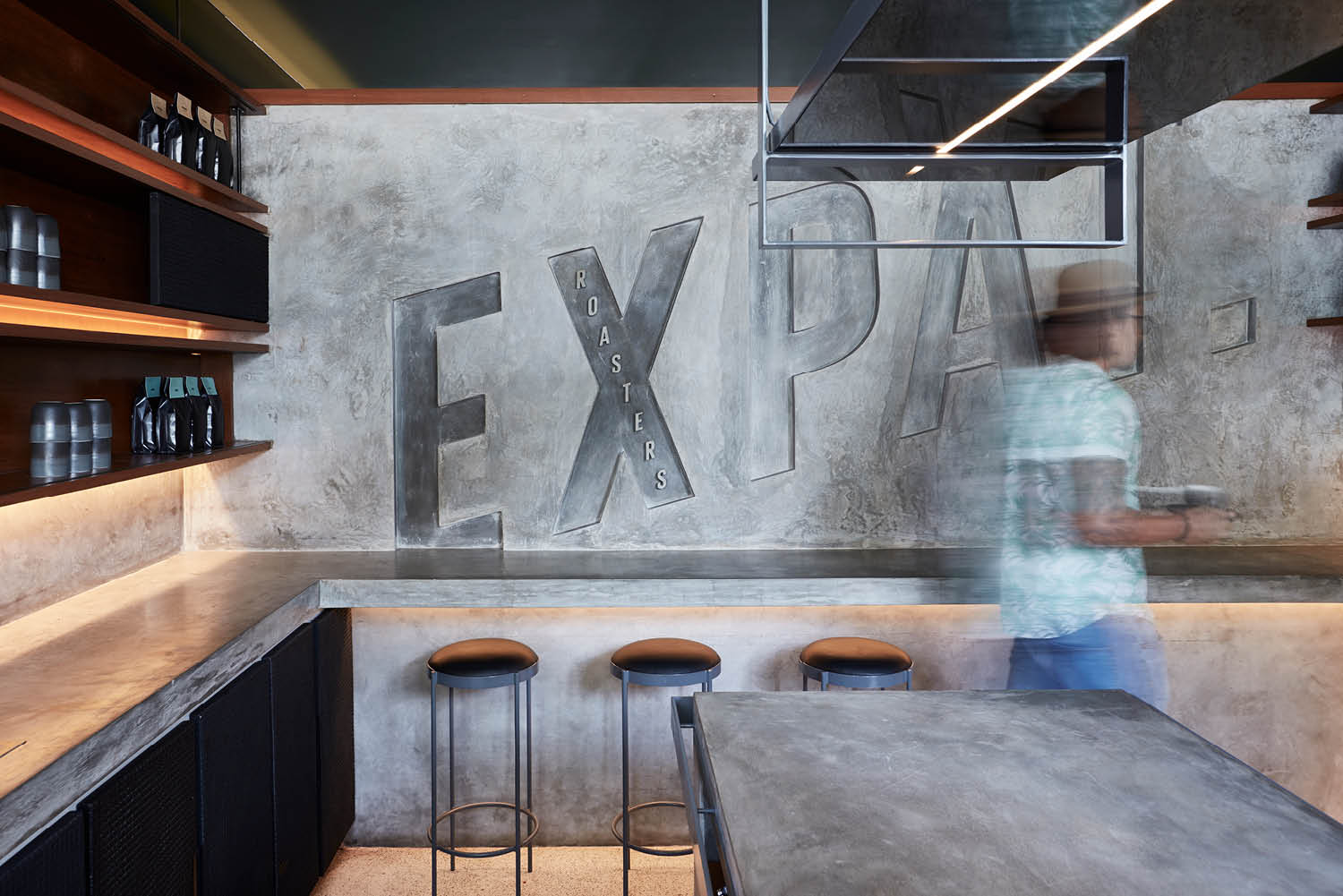 With an influx of Aussies setting up restaurants in Bali, is the island at risk of becoming oversaturated. Is it still worth visiting if it's Bondi 2.0?
The legacy of Aussies creating high-quality dining experiences in Bali has been well established over the last decade, with restaurateurs and entrepreneurs attracted by various reasons – including lifestyle and profitability, and the sense of openness and opportunity that a burgeoning industry creates.
Early on the scene was Sarong, a restaurant dedicated to south-east Asian cuisine, opened by the (formerly Sydney-based) chef Will Meyrick in 2008. Frank Camorra opened a Balinese outpost of his popular chain MoVida in 2016, and meanwhile in 2014 Melbourne's Adam McAsey introduced Australian cafe culture to the island with Sisterfields (guaranteed to serve your avo smash and soy flat white how you like it).
He followed its success by opening a handful of nearby venues including a burger joint, BO$$ MAN, Expat Roasters and a fine-diner, Bikini. After establishing Rojo Rocket in the New South Wales town of Avoca, Adrian Reed transplanted its Mexican theme to Bali by opening Motel Mexicola in 2013. And in 2016, he opened Da Maria – an osteria-style restaurant that takes its design cues from the Amalfi Coast – alongside Maurice Terzini, of Icebergs Dining Room & Bar and Da Orazio Pizza and Porchetta. A new, Bali incarnation of the Bondi institution Icebergs is also slated to be in the works, with Reed and Terzini at the helm.
These venues are concentrated around the hubs of Seminyak and Petitenget; the former, a stylish beach resort area at the southern end of Bali that is home to many of the island's expats, and the latter, a little further north and a little more low-key. These hotspots display the high-level hospitality, and diversity of offerings, that we've come to expect in Australia's urban and cultural centres and their success suggests we're eating it up. But is there a risk that this influx of Aussie culture will reach saturation point and end up detracting from the reasons we love to visit Bali in the first place?
Those on the ground don't think so. "I don't necessarily agree," says Sisterfields' Adam McAsey. "It's the same concern that Bali has become more expensive now.
It's just not true. You can have a cheap holiday in Bali like you always did; stay in a cute bungalow, eat satay and nasi goreng and buy wooden Buddha statues at the market. The difference now is you have alternatives."
Restaurateur and one half of the original duo behind Icebergs, Robert Marchetti, established The Plantation Grill in Seminyak in 2014, the flagship restaurant at luxury hotel Double-Six.
He points out that it's not just Australian entrepreneurs who are being drawn to the island – but entrepreneurs in general. And, as a frequent traveller, he sees what's happening in Bali hospitality as a global, rather than local, trend; with expectations increasing everywhere. The pattern that follows will not be unique either.
"Just like the early days of Bondi, for example, when we arrived with Icebergs, there was very little there – apart from a few standouts," he says. "Every market goes through a saturation point, but if you have a unique restaurant, high standards and don't compromise – you will always do well and stand out. You don't have to be the first on Mars to be the most successful."
But even if these Aussie outposts offer a welcome alternative, and indeed are part of a global picture, they are still inherently tied to Balinese culture. "Bali is definitely becoming a global leader in the food and beverage industry and for good reason," says Adrian Reed of Motel Mexicola and Da Maria.
"There is a raft of world-class operators opening venues here but among them, there is a deep respect for the culture and values of the island."
Both McAsey and Marchetti agree. "Our location is surrounded by local eateries and our venues are staffed with smiling humble Indonesians," says McAsey. "That is what we see as the true spirit of Bali – our amazing, friendly, passionate local team."
"Bali as a whole has always had a very social and solid understanding of hospitality, along with a heap of local talent," says Marchetti. "Aussies may be some of the curators of these venues, but we will always be guests in Bali. It's the locals that make Bali, Bali."
Five of the best and brightest Aussie-owned dining destinations in Bali
Tropicola
Conceived by the team behind Motel Mexicola and Bondi's The Bucket List, Tropicola is a multi-stage beachfront development (a restaurant and hotel are set to follow) on Seminyak Beach in Bali. Its views out to the Indian Ocean provide a colourful and fun environment to relax in during the day, and party hard at into the night.
Designer James Brown has conjured up a colourful oasis laden with bougainvillea over multiple levels, where the clean lines and bright shades of the pool club are evocative of the louche days of the '80s, and the general vibe brings to mind the heyday of jet-set playgrounds such as Miami and Acapulco. tropicola.info
Da Maria
Opened in 2016, Maurice Terzini and Adrian Reed's first Bali outpost is a restaurant inspired by the Amalfi Coast that offers casual-chic dining and a little of something for everyone. "Early evening you'll find kids making pizzas, our lunch and dinner service offers one of the most authentic Italian menus you'll find anywhere," says Reed. " And from 10pm every night our late night pizza and disco kicks in where you'll find the venue humming with those who want to dance the night away."
To find out more, check out Da Maria.
The Slow
Bali's unique, Brutalist-inspired boutique hotel opened its doors in December 2017. Set a stone's throw from the sand in Canggu, it's a destination in itself created by Gareth Moody and George Gorrow, original designers of the Australian fashion label Ksubi. The hotel's luxury suites are complemented by a flagship store that showcases the designers' new menswear label Non-Type, as well as all-day dining centre around its restaurant Eat & Drink, led by head chef Shannon Moran.
To find out more, check out The Slow.
Bikini
Opened in Seminyak in January 2017, Bikini is the latest on the scene from entrepreneur Adam McAsey's (@adam_mcasey) growing empire. Complementing his Aussie-style cafe, Sisterfields, and burger joint, BO$$MAN, Bikini is McAsey's foray into fine dining, with seasonal produce driving a share-plate based menu. Plans are also afoot to launch Sisterfields Jakarta at the end of the year.
To find out more, check out Bikini.
Mrs Sippy Bali
A popular hang-out spot in Double Bay, Sydney, Mrs Sippy opened a second venue in Bali in April. A beach club with a 600-seat restaurant and a huge saltwater swimming pool, come for the Jimbaran-style grill and stay for the poolside disco.
To find out more, check out Mrs Sippy.
Icebergs Bali
The details are still scant, but an Icebergs beach club is slated to land in Bali in the near future, with Maurice Terzini and Adrian Reed at the helm. We look forward to seeing that iconic pool reincarnated, Bali-style.
LEAVE YOUR COMMENT