Beyond Bali: discover 7 of Indonesia's lesser-known gems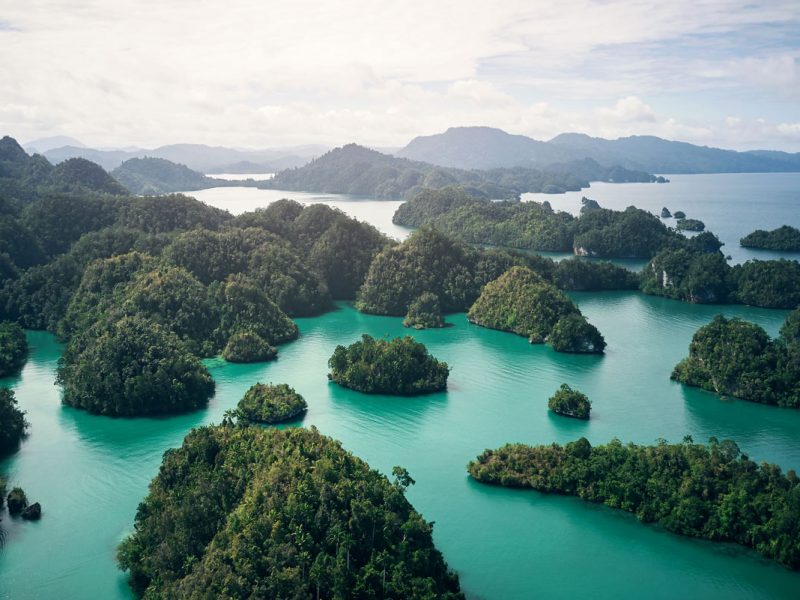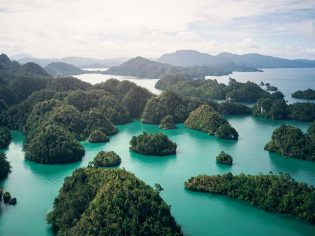 There are so many things to love about Bali. From rice paddies to world-class restaurants, there's no wonder it has become a rite of passage for so many Australian Travellers.
And although this tropical paradise may be the most well-known of the Indonesian islands, the beauty of this spectacular country goes far beyond the braids, Bintangs and Bounty nightclub.
As the world's largest archipelago, Indonesia is home to thousands of islands – more than 17,000 to be exact. Each one is more exciting than the next, packed with things to do, see and explore.
From white-sand beaches to urban jungles, here are seven Indonesian alternatives that will more than satisfy your travel bug.
1. Lake Toba
Located in North Sumatra, Lake Toba is one of the most incredible natural wonders on our planet. A caldera lake sitting at 1145 square kilometres, with a depth of 450 metres, its crystal clear waters measure almost twice the size of Singapore. At its centre sits Samosir Island.
Here you'll find breathtaking views of a super volcano that has been dormant for the past 74,000 years. And although the idyllic landscapes have given Samosir quite the celebrated reputation amongst tourists, the island still remains untouched in all its nature and greenery.
And as far as your itinerary is concerned, there will never be a dull moment at Lake Toba. Swim and fish around the Binangalom waterfall, or hike up the Pusuk Buhit volcano for spectacular views. On a rainy day, get your Indonesian history and culture fix at the Batak museum.
When taking the trip, Samosir Island is where most tourists choose to unpack. Stay in the vibrant Tuk Tuk area, where many popular restaurants, bars and guesthouses are located.
2. The Gili Islands
Given Bali's popularity as a tourist destination, wanderlusters have long dubbed The Gili's as its superior, less-crowded neighbour.
To access these white-sand beaches, visitors must drive 45 minutes west of Denpasar and catch a 2-hour speedboat to the cluster of islands.
Stepping onto the sand, visitors are quick to notice the lack of motorised vehicles. Tourists and residents rely on bicycles or a traditional horse and cart as the main means of transportation – a welcome addition for those looking to escape the urban chaos.
Due to each island's minuscule scale, most accommodation is considered in a prime location. However, Lombok's most developed and populated island, Gili Trawangan, has long-served tourists on their quest for restaurants, bars and quaint shops.
3. Kalimantan
Often neglected when discussing the 'best of' Indonesia, Kalimantan is located in the country's southern portion of Borneo. Dense greenery and tropical jungle make up this wildlife paradise, which is so undiscovered that it has been relatively untouched by tourism.
Animal lovers will embrace the once-in-a-lifetime chance to visit the Tanjung Puting National Park, home to the critically endangered Bornean orangutan.
Take a cruise on a traditional klotok riverboat, stopping at feeding stations and viewing platforms along the way. And while the orangutans are the main attraction, they are joined by an extensive list of other native wildlife, including clouded leopards, long-snouted gharial crocodiles and gibbons.
After a day in the jungle, you will welcome the chance to unwind in paradise. Accommodation highlights include the Hotel Gran Senyiur, Merabu Homestay and the Nunukan Island Resort.
4. Raja Ampat
If diving is your thing, we're almost sure you've heard of Raja Ampat. This turquoise paradise is one of the most isolated group of islands in the world, making it a hot spot for those seeking to explore the deepest waters.
With its location in the Coral Triangle, north Papua, the island's diverse and unique marine biodiversity is often looked at as one of the best on Earth. And with over 530 species of coral and 700 species of mollusc to explore, it's a dream destination for divers.
Because of this, there are a number of diving (and snorkelling) spots to choose from, with the most popular spots being the Kabui Passage, Sawandarek, Yenbuba, Friwen Wall, and many, many more.
The attractions of Raja Ampat don't stop there, however, with many activities happening above sea level. Views from the Piaynemo homestay offer spectacular scenery, as well as bird watching, island hopping, kayaking and hiking.
5. Komodo National Park
The Komodo National Park, located in East Nusa Tenggara, is the only place on Earth where you can get up close and personal with the infamous Komodo Dragon.
At least 2500 dragons call this area home, and every day, visitors are toured by locals throughout their jungle habitat in the hope of catching a glimpse of the largest lizard species in the world.
They share the space with a number of other animals including wild buffalo, horses, deer, snakes, monkeys, birds and other wildlife.
Aside from dragons, the Komodo National Park also features those outstanding Indonesian landscapes – including Pink Beach, or Pantai Merah,, which is one of only seven pink beaches in the world. Away from the sand, the island offers a snorkelling paradise, featuring crystal clear water home to coral reefs and exotic marine life.
6. Pulau Seribu – Thousand Islands
If you're spending time in Indonesia's capital, it would be rude not to check out Pulau Seribu, aka the Thousand Islands. Although there are only 150 of them, these island chains provide some of the most beautiful scenery less than three hours by boat from Jakarta.
Tourists are able to visit just 45 of the 150 islands that make up Pulau Seribu, with only six having overnight accommodation available. Bidadari, Ayer, Kotok, Putri, Sepa and Pantara are all equipped with options, ranging from luxury guest villas to simple homestays.
While visiting the thousand island cluster, you will find plenty to do. Diving and snorkelling are two of the most popular pastimes, with boats available for rent from most ports.
7. Yogyakarta
If you're looking to step back from the beaches and get your city fix, Yogyakarta is your best bet.
As the focal point of Javanese culture, this friendly city is home to some 500,000 people and the site for the two UNESCO World Heritage temples of Borobudur and Prambanan.
You'll find an extensive catalogue of art, culture, education and heritage on offer here, and still plenty for nature lovers: explore Jomblang Cave, hike at the Merapi Volcano and wander the Kalibiru National Park.
Street-food vendors line the northern end of Jalan Malioboro, and after a long day of exploring, head here to sample Yogya's best delicacies, including the famous ayam goreng (deep-fried chicken soaked in coconut milk) and dishes such as sambal welut (spicy eel) and nasi langgi (coconut rice with tempeh).
Yogyakarta also has Java's best range of hostels, guesthouses and hotels. Many visitors opt to stay in the popular Sosrowijayan area, home to budget accommodation and mazes of alleyways. Others prefer the upmarket suburb of Prawirotaman, known for its boutique pools and restaurants.