The ultimate five-day Lombok itinerary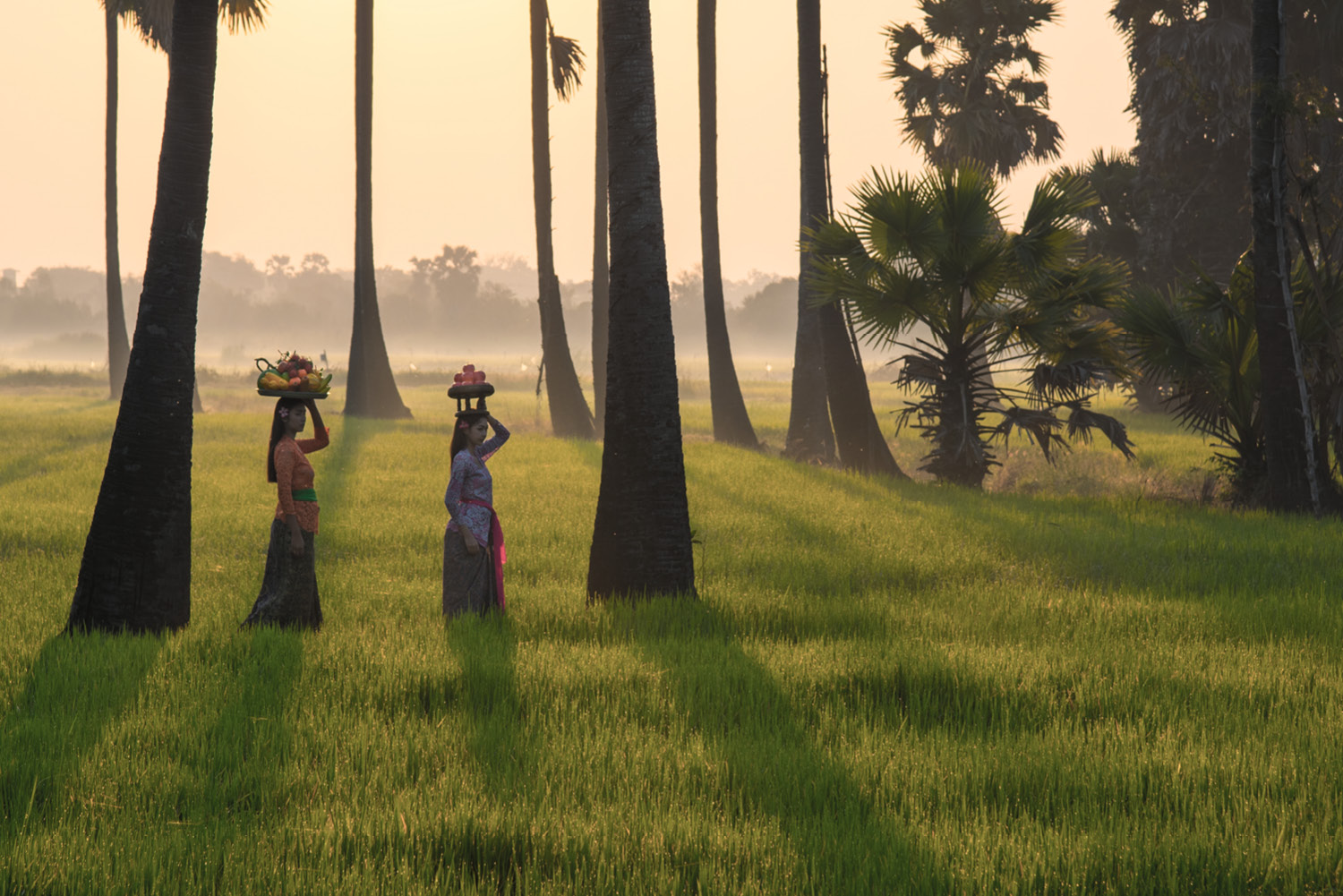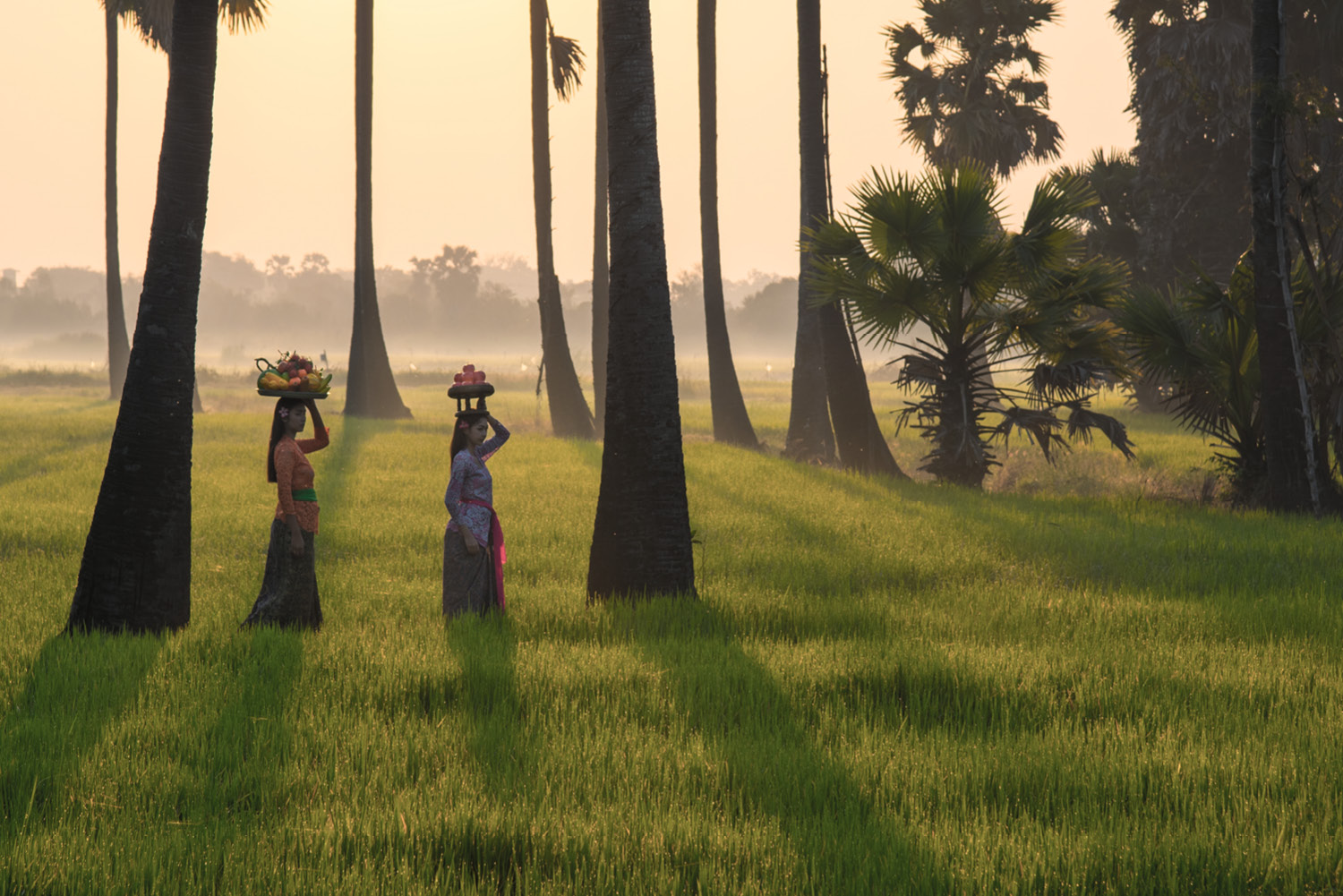 What to do and where to explore on Bali's neighbouring island.
Bali has long been a much-loved holiday destination for Australians – it's practically a rite of passage. And while record numbers of Aussies are still basking in Bali's warm waters, an increasing amount of visitors are now travelling to Bali's less-visited sister, the stunning island of Lombok.
Like the rest of Bali, Lombok offers lush landscapes, tasty culinary dishes, unique cultural experiences and its fair share of adventure, but this beautiful island also boasts almost-deserted beaches, epic surfing breaks and hidden waterfalls as well. It goes without saying that to really explore Lombok you need two to three weeks, but if you've only got the best part of one week, here's one of the best ways to spend it:
Day 1
Once you fly into Lombok from Bali, head to the beautiful coastal area of Mandalika Beach, just 30 minutes to the south. Once a hidden mecca for surfers, now this pristine coastal paradise that is only six minutes from popular Kuta Beach (not to be confused with Bali's Kuta Beach) is home to watersports of all kinds, modern hotels and hip cafes serving up local treats. It's the perfect place to start your holiday (cocktail in hand). After checking into your hotel, take the afternoon to hike to the top of nearby Merese Hill above Batu Payung beach to see an impressive panorama of Lombok as well as a beautiful sunset. The walk itself will take roughly about an hour from Mandalika or you can hop on a moped and then it's just a quick 15- to 20-minute walk from the car park to the top.
Day 2
Today is beach day! Mandalika Beach is perfectly located near some of Lombok's most beautiful beaches, so hiring a moped or catching a taxi to each one makes for a stunning day by the sea. If you love surfing and fishing, head to Gerupuk Beach or if you're after peace and quiet, try relaxing at Serenting Beach. For lunch, make your way to beautiful Tanjung Aan Beach for freshly made Nasi Goreng and a swim on a near-deserted beach, before heading back to Mandalika Beach for dinner.
Day 3
Say goodbye to Lombok's south coast and travel a couple of hours up to Lombok's main tourist area of Senggigi. On the way, take a short detour to the spectacular Benang Stokel and Benang Kelambu waterfalls, centred around swimming holes below. The 20-metre-high waterfalls cascade through rugged rocky outcrops covered in moss creating a cool retreat from Lombok's beaches. When you've cooled down with a swim, head to your hotel in Senggigi, around 90 minutes' drive away. Situated on wide open beaches and backed by jungle-covered mountains, Senggigi is a great place to enjoy a day of shopping, before watching the sunset over the water as you eat dinner and head out to a bar.
Day 4
After an early breakfast and a swim, take a local day trip north to the famous Gili Islands just off the coast of Lombok. Known for incredibly rich tropical marine biodiversity, the three islands of the Gilis each have a no-car policy and white sandy postcard-worthy beaches. For scuba divers, dive in and explore the sunken ship at Wreck Point near Mentigi Beach on Gili Trawangan. Or you could meet the local turtles and even swim with them. Or you could just snorkel right off the beach (why not?). You'll find that the pace of life on the Gili Islands is slow… and that's just how the locals like it. It's the perfect place for a relaxing day in the sun. Overnight in Senggigi.
Day 5
Get up bright and early to hop on a half-day trip cycling through some of Lombok's beautiful terraced rice fields – most of which date back to the time of Balinese colonisation. As you explore the beautiful rice fields on two wheels, you'll visit small villages along the way and learn about local customs and culture. You might even try homemade local delicacies. Spend the afternoon back in Senggigi relaxing on the beach, before watching the sunset and listening to late-night live music in the local bars: an ideal way to end your holiday.
Where to stay:
Lombok has a range of accommodation including five-star resorts and hotels as well as affordable surf huts and beach hostels to choose from.
How to get there:
There are regular daily flights between Australia and Denpasar, Indonesia, and there are daily flights between Denpasar and Lombok International Airport (LOP). Local airlines that fly to Lombok from Bali include Garuda, Lion Air, SilkAir and Trans Nusa.
Planning a holiday to Indonesia? For further info on Lombok and the surrounding areas, check out www.indonesia.travel
LEAVE YOUR COMMENT