King of the safaris - Lion Sands River Lodge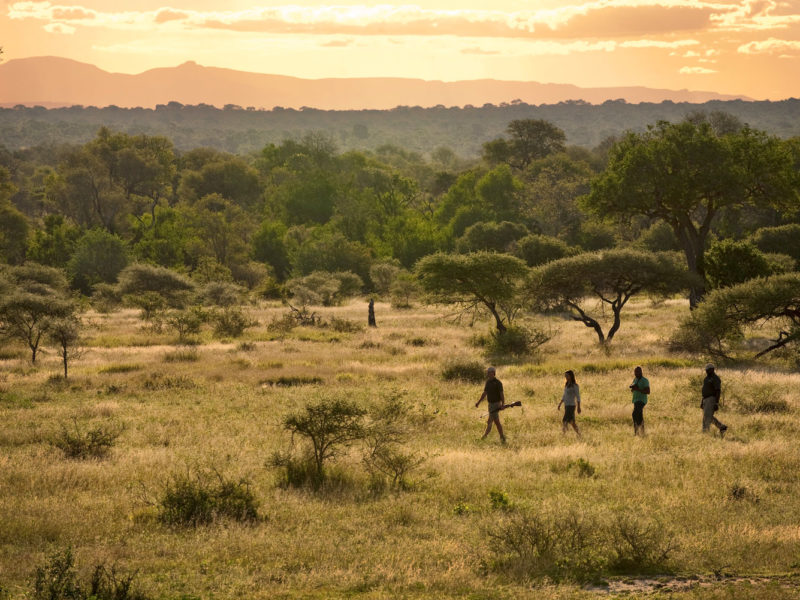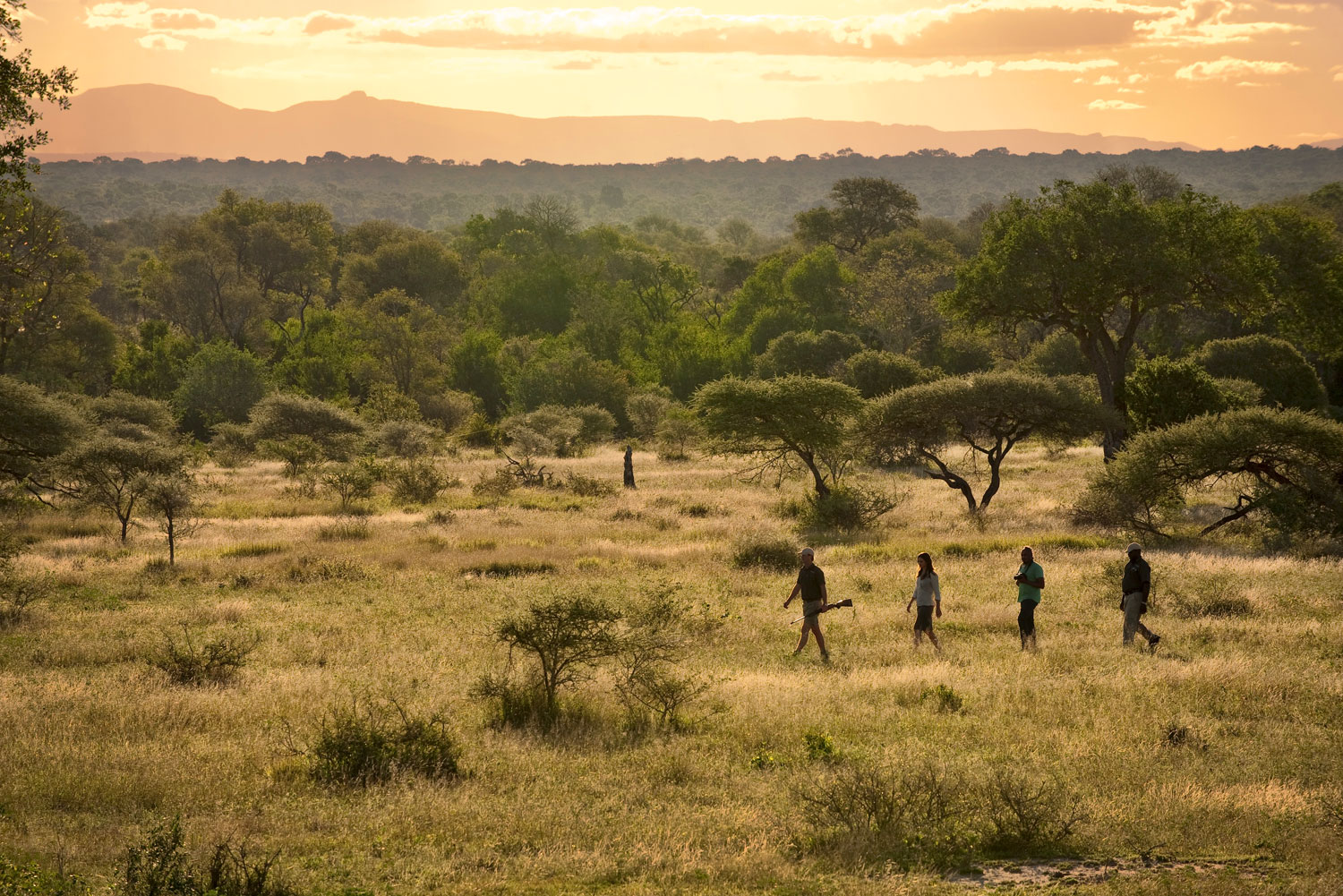 Where untamed meets unreal: Angeline Nicholas road tests a five-star safari in South Africa.
It was another mundane airport transfer until our driver slammed on the brakes.
"Look! A giraffe!"
Sure enough, a tall, yellow male is grazing by the side of the road. He gives us a cursory glance and returns to his lunch, his checkered backside now facing our snapping cameras.
Arriving at Lion Sands, we are warmly welcomed by our butler Reneck who conjures up a quick sandwich to sustain me for our first game drive, which will depart shortly.
I bite into the freshly baked crusty loaf with pleasure. I am yet to discover that the lodge also does a fantastic focaccia and melt-in-your-mouth berry muffins.
Drives are carried out in open-top Land Rovers, with a tracker, guide and a maximum of six guests. Unlike its neighbour Kruger, Sabi Sands reserve is privately owned so rules such as travelling in closed vehicles and staying on roadways do not apply.
Sid, our guide, has no hesitation in leaving the roads and ploughing through the bush in pursuit of a leopard.
I duck as branches swing towards me and hold on for dear life as the 4WD lurches over dry riverbeds. It's heart racing, adrenalin-pumping fun and the leopard, with its soft velvety fur and bulging belly (someone will be missing off tomorrow's roll call), is stunning to behold.
We return, wind blown but elated, to the serenity of the lodge, where blazing torches and hot hand towels await us.
Twenty suites are dotted along the Sabi River, fanning out from a communal lodge. Thick green scrub and swaying trees surround the property; the bush is so close that you may occasionally find an impala on your doormat.
The guest rooms are an oasis from the heat outside. King-size beds come as standard, as well as luxurious freestanding baths, their white, egg-shaped curves dominating the bathroom.
The day bed and lounge are sleek and modern but meld seamlessly with the traditional thatched roof and rattan furniture.
The cathedral ceilings have glass panels to let in the light, but also allow a cheeky monkey to ogle me in the shower, his furry face pressed up against the glass. Each suite also comes with a private balcony overlooking the river where you can listen to the hippos grunting downstream.
One night, we are led to an outdoor courtyard with burlap-covered tables and a roaring bonfire. Lanterns swing from the trees, their warm flickering light illuminating a barbecue the kitchen staff has prepared. A soft breeze rustles the lush tree canopy as Reneck pulls out my chair. I feel like Meryl Streep in Out of Africa.
Another night, our fleet of Land Rovers converge on an open field in what seems like the middle of nowhere.
As far as the eye can see there are no buildings or lights. Apart from our merry band there are no other humans, no signs of civilisation. However, a full bar has been set up, from which cocktails are shaken and canapés are served as we count the stars in the inky black sky.
The lodge has its own in-house choir – a group of staff with rich melodic voices. To my surprise, one night they turn towards me singing the local version of Happy Birthday.
After blowing out the candles on an enormous chocolate cake, I discover our guide noticed it was my birthday during check-in and asked my husband for permission to celebrate.
We return to our room to find the bed covered with rose petals, a beautifully wrapped birthday gift and a handwritten note from our housekeeper. This is why the lodge has a truckload of awards from travel magazines.
The days meld into a comfortable rhythm: 6am wake up call, morning game drive, breakfast, lunch, afternoon nap, high tea, 3pm game drive, dinner.
The guides and trackers are experts at hunting down the big five (elephant, lion, buffalo, leopard and rhinoceros), four of which we see in the first 24 hours.
Each day brings new experiences: a herd of elephants, including two camera-shy babies, a pack of zebras or a trio of sunbaking lions. One morning I ask if we can spot a hippo and an hour later, we stop at a river where a family of hippos is quietly submerged. Priceless.
You may be in the wilderness, but at Lion Sands you certainly don't rough it.
On the morning drives hot water bottles and blankets are tucked around each guest. After 90 minutes, a pre-breakfast snack of warm crêpes, granola and liqueur coffee is served.
A similar routine occurs on the evening drives where a mini bar magically appears, along with tiffin boxes filled with canapés and nuts.
Lion Sands will suit adventurous adults as well as families with older children. Guests can get their adrenalin fix tracking game during the day, but are rest assured they will return to soft cotton sheets, candlelit bubble baths and a three-course meal at night.
My only gripe? The days are so focused on hunting for wildlife that there is very little time to enjoy the lodge. One afternoon I was tempted to skip the drive and use my outdoor shower – but the lure of seeing the big cats was too great, even if the shower comes complete with its own friendly monkey.
The details:
Lion Sands River Lodge, Sabi Sands Game Reserve, Skukuza 1240, South Africa +27 137 355 000. lionsands.com
The IT verdict:
Stunning wildlife, luxurious rooms, heart warming hospitality – a winning combination. Just leave yourself time for some R&R!
Notes:
Angeline stayed in a 'Superior Luxury' room as part of a seven-night package at Lion Sands and its sister property, the Cadogan Hotel in Capetown, for $3436 per person, twin share.
Rates at Lion Sands River Lodge start from $680 per person, per night twin share, including all meals and game drives.
More boutique safari experiences
Imbabala Zambezi Safari Lodge:
Just 70 kilometres from Victoria Falls, Imbabala's picturesque lodges overlook the Zambezi River. The lodge offers game drives as well as river safaris where swimming hippos and elephants can be spotted. imbabalazambezisafarilodge.com
Giraffe Manor:
Set in a beautiful historical building in Nairobi, Giraffe Manor is home to eight endangered giraffes that venture from their sanctuary to mingle with guests during breakfast and dinner.
Pamushana Lodge:
Tucked away in southeastern Zimbabwe, Pamushana (part of the exclusive Singita group) offers exceptional game spotting as well as mountain biking, fishing and opportunities to interact with the local community. singita.com/pamushana-lodge
LEAVE YOUR COMMENT