Review: The Vagabond Hotel, Miami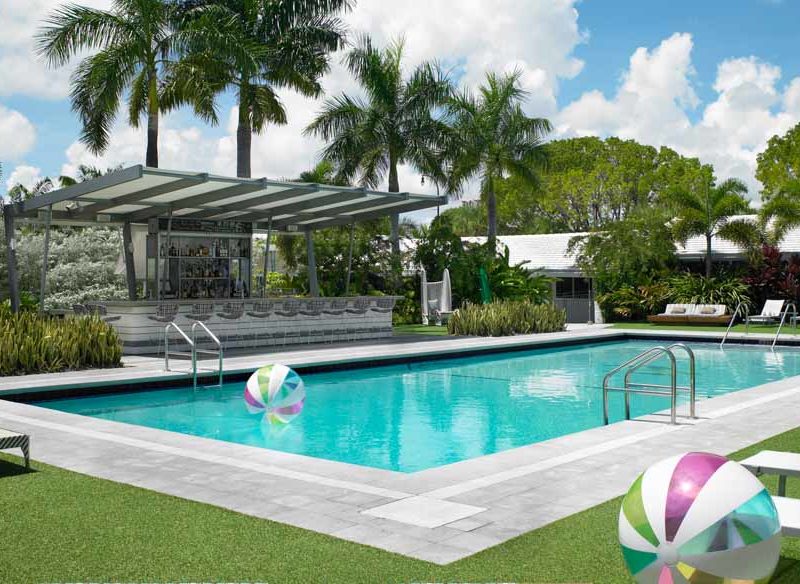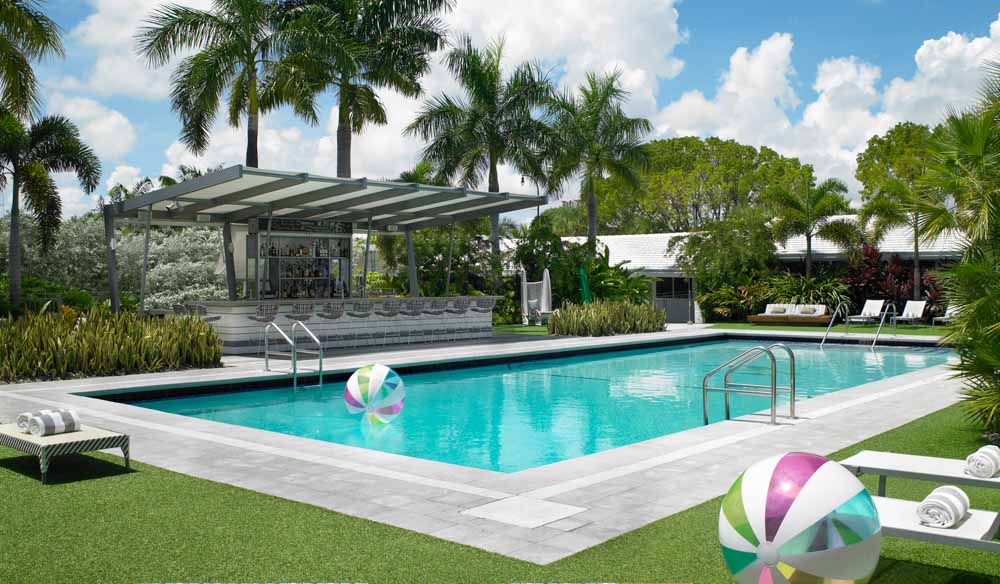 The restoration of a '50s motel has been the catalyst for change in a once thriving part of Miami, finds Karen Halabi.
Arriving
I'm cruising up Biscayne Boulevard on Miami's Upper East Side past rows of mid-century motels looking for The Vagabond, and it's not long before I see the distinctive neon sign out front.
A beautifully restored white and blue historic two-storey motel in a formerly neglected neighbourhood, The Vagabond has a drive-in diner and hubcaps on the walls – all a nod to the design of '50s automobiles.
It sits at the heart of the MiMo district, also known as 'MiMo on BiBo' (Miami Modern on Biscayne Boulevard), an area that is undergoing something of a renaissance.
Hotel history
Originally opened in 1953, The Vagabond quickly gained a reputation as a hangout for Frank Sinatra, Dean Martin, Sammy Davis Jr.
And the rest of the Rat Pack.
Fast forward several decades and the area had fallen into disrepute.
Then along came visionary property developer Avra Jain, who paid $2 million to secure The Vagabond, then another $6 million restoring it.
It finally reopened in 2014 as a restaurant and boutique hotel.
The Vagabond has 45 retro-luxe rooms with splashes of bright neons, orange and green, '50s-inspired furniture, polished wood floors and cubic wallpaper, all set in an L-shape around a pool that has been meticulously restored right down to the mosaic tiled mermaid on its base.
The room
My motel-style standard room, at 26 square metres, combines modern amenities with cool uber-chic touches.
It has repurposed original hardwood floors from other parts of the building; others feature original terrazzo flooring.
The striking geometric designs on the wall behind my bed were hand drawn by Ugandan artist Kenneth Nyakabwa.
The Vagabond's rooms open, motel-style, onto walkways that face a central lush, palmed garden area and a relaxing poolside cocktail bar that's open day and night with funky seating, custom-made rattan chaise lounges, and arcing streams of water (water spouts) on each corner.
Listed on the National Register of Historic Places in 2014, The Vagabond is one of only six hotels featured in design bible Wallpaper*'s Miami city guide.
Surroundings
And the hotel has led to positive changes in its locale, too, including the opening of a flagship store by cult Miami designer Trina Turk and Miami Ironside, a warehouse conversion that's home to over 65 designer showrooms, art galleries and eateries.
Indeed, like The Vagabond itself, Biscayne Boulevard has become trendy all over again.
The details:
The Vagabond Hotel; 7301 Biscayne Boulevard, Miami, USA.
The IT Verdict
The perfect retro revival for style seekers, art lovers, architecture buffs, fashion mavens and foodies.
Location: 7 / 10
Ideally placed near other hip areas: the Design District, Wynwood, Edgewater and Little Havana.
Style / character: 9 / 10
Vintage style and indie personality.
Rooms: 8 / 10
Aqua blue is cool again.
Food and drink: 8 / 10
Try the Vagabond Collins, the signature drink at the poolside bar.
Value for money: 9 / 10
With rates starting at $180 a night, it's great for budget-conscious travellers who value style over glitz.
Getting there
The hotel can help you to arrange airport transfers, however the website offers clear directions no matter where you're coming from; north, south, east or west. If you're arriving from Fort Lauderdale-Hollywood International Airport, follow the exit signs to I-595 W. Take Exit 10B for I-95 South. Take Exit 7 onto FL-934. Turn left onto NW 79th St. Turn right onto Biscayne Blvd. Our property is located on the East side of Biscayne Blvd. between 73rd and 74th streets.
All IT reviews are conducted anonymously and our writers pay their own way – so we experience exactly what you would.
If you're planning a trip to the USA, be sure to check out our extensive USA travel guide for everything you need to know before you go.
LEAVE YOUR COMMENT