Five reasons Tahiti is officially heaven on earth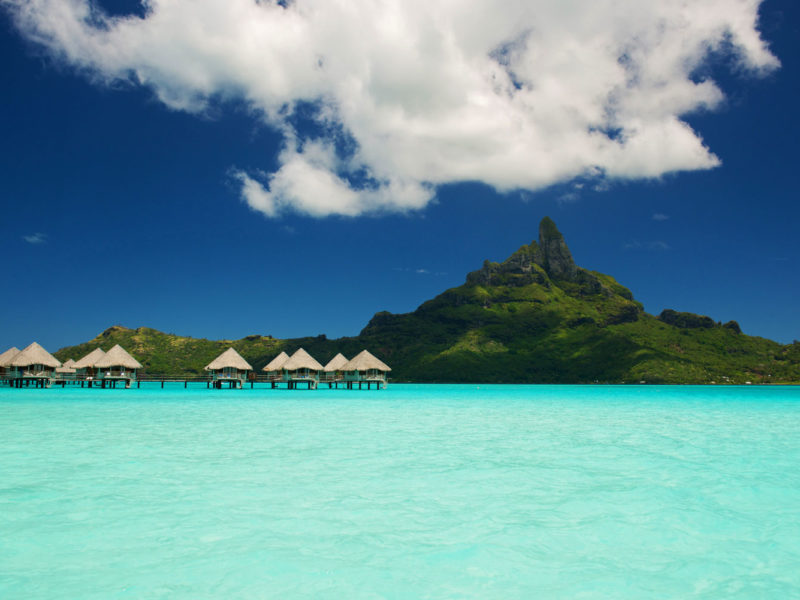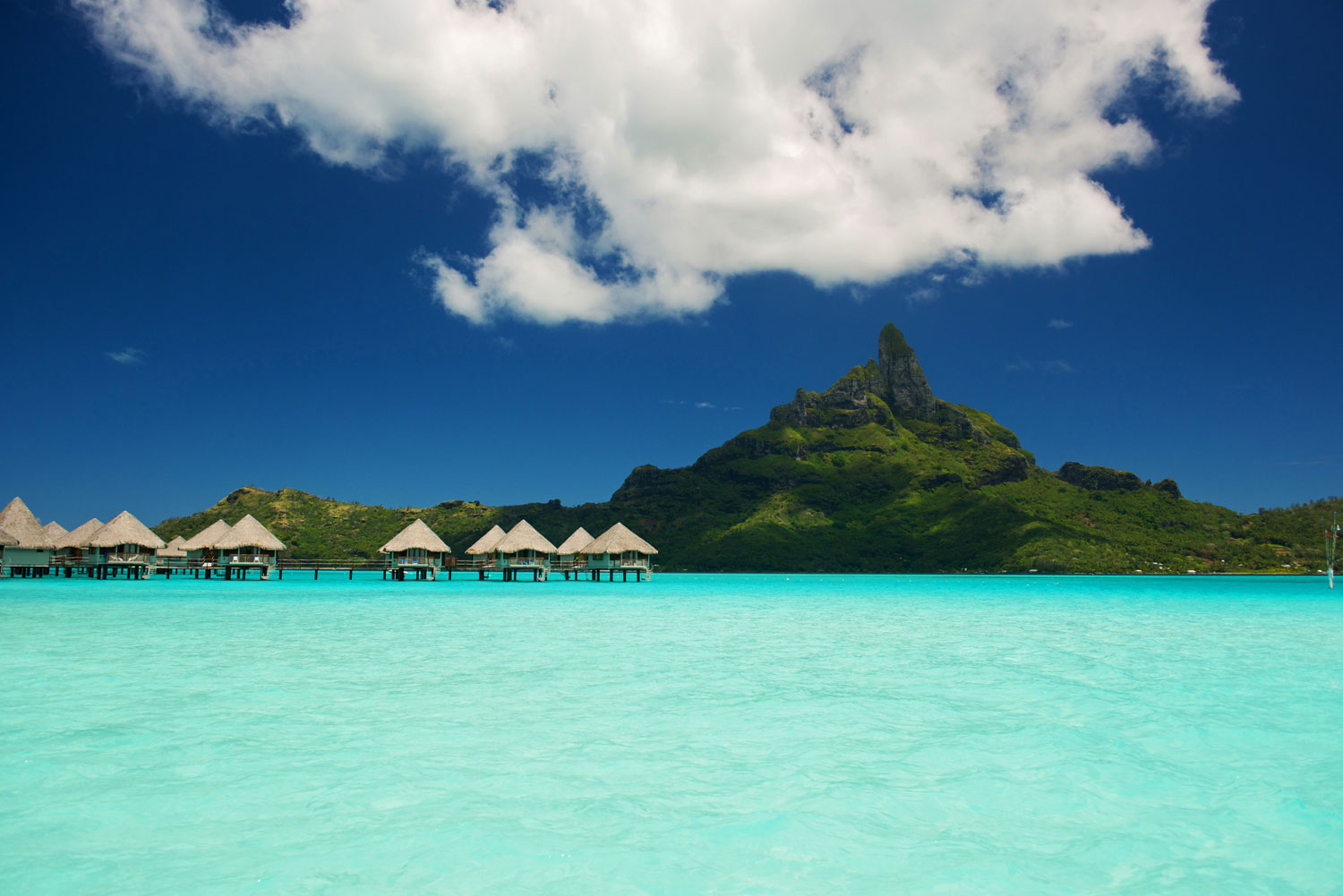 The results are in… and Tahiti's got it in the bag…
French Polynesia, as Tahiti is officially known, is flung across an immense stretch of the South Pacific Ocean, so vast that if the French territory was superimposed with a map of Europe it would reach from Russia to the UK.
A beguiling blend of Tahitian and French culture exists right across the country's 118 islands and atolls. Residents speak French and Tahitian, serve French cuisine along with Polynesian specialties, and resorts incorporate European refinements with laid back South Pacific style.
This intriguing mixture of tropical island culture and French sophistication comes together to form the ideal holiday destination.
1. Unrivalled natural beauty
As well as offering its own distinct personality and breathtaking backdrop, each island is home to an intricate natural tapestry and vibrant underwater world teeming with marine life and rhythmical reefs that rise and fall to a natural, island beat.
Tahiti's charm lies not only her in unrivalled beauty, but also in her versatility.
Visitors can swim in a turquoise wonderland, whale watch in pristine waters, quad-bike along forested ridge lines, cruise on luxury yachts, indulge in a spa experience, savour wine from a tropical vineyard, shop for a Tahitian pearl, surf one of the world's best-known breaks or simply relax and do absolutely nothing.
2. It's the perfect place to honeymoon
Home to the main island of Tahiti are the ultimate honeymoon destinations of Bora Bora and Moorea – the Society Islands are the best known of Tahiti's five archipelagos.
Separated into the Leeward and Windward groups, the 15 main islands of the archipelago offer jagged volcanic peaks, electric blue lagoons and an entrancing underwater world.
Nowhere in the world are the colours more vibrant, the waters warmer and the people friendlier.
Tahiti Nui is the largest island in French Polynesia and home to the capital Papeete, the entry point for international visitors.
3. There's more to do than you think
An exterior fringed with hotels, museums and the endless lapping of the South Pacific combines with a heart of natural beauty. Fast-flowing streams meet steep-sided valleys, and soaring volcanic peaks rise into the tropical sky high above lush rainforests of ancient trees that hold centuries of secrets and history in their mossy bark.
Also home tahiti trademark over water bungalows, volcanic peaks and palm-fringed lagoons, Moorea is a haven of relaxation and romance. A year-round tropical climate and picture perfect vistas greet visitors throughout the Society Islands.
Hire a scooter, bike or canoe for some great adventure on the charming Garden of Eden island of Huahine, rock Tahiti's cradle of culture on Raiatea and let the scents of vanilla seduce on Tahaa.
From heavenly beaches with champagne sand and fragrant tropical flowers to iridescent lagoons fringed with soothing palm trees, it's no wonder Tahiti and her islands offer some of the most coveted holidaying in the world.
4. The food!
Sample Polynesian culture and food in this historic port city where some streets resemble a distant suburb of Paris. As in France, it is easy to find creperies, boulangeries, sandwich shops and pizza places, while local supermarkets stock pate, baguettes, cheeses and plenty of French wine.
A seafood restaurant called Bloody Mary's has become as famous as the island's picture perfect blue lagoon. Established in 1976 by Polish immigrant Baron George Van Dangle, the huge thatched hut with its sand floor and coconut-stump stools has a menu of freshly-caught fish described to diners in several different languages.
An impressive roster of celebrities, immortalised on two boards at the entrance, have helped make Bloody Mary's an integral part of the Bora Bora Experience.
On lush and beautiful Moorea, just half an hour by ferry from Tahiti, a road that hugs the coast is flanked by resorts, hotels and tiny communities offering everything guests need. Some restaurants are located in truly stunning locations where visitors can dine while soaking up million-dollar views.
5. You'll never find more luxurious dwellings
Bora Bora – The Pearl of The Pacific – is undoubtedly the most famous of Tahiti's Society Island sand deservedly considered one of the most romantic islands in the world. This breathtakingly beautiful island is located just a short 50-minute flight from the main island of Tahiti.
Luxurious overwater bungalows, which have become synonymous with Bora Bora, ring the luminous blue lagoon offering the ultimate in indulgence.
Designed in Polynesian style, the bungalows feature an outstanding level of comfort in a picturesque setting, with special glass panels offering a view to the lagoon floor. The bungalows also provide an ideal platform to watch an unforgettable Polynesian sunset or enjoy an intimate stargazing experience unlike any other.
Details
Getting There
Air Tahiti Nui and Air New Zealand both fly twice weekly via Auckland to Tahiti.
Staying There
For most luxurious and comfortable stay, stay with Elegant Resorts and Villas.
More Information
For more information on Tahiti and Her Islands, visit the Tahiti Tourisme website.
LEAVE YOUR COMMENT