Review: The Nam Hai in Hoi An, Vietnam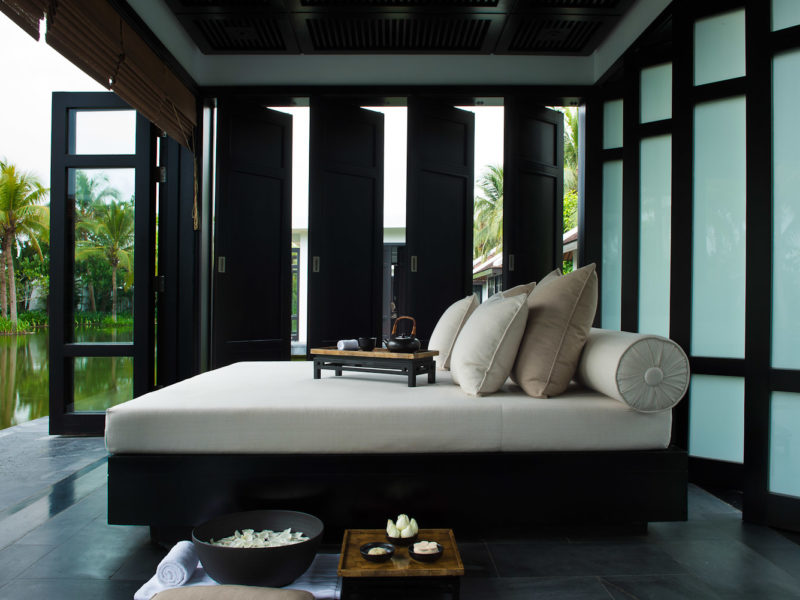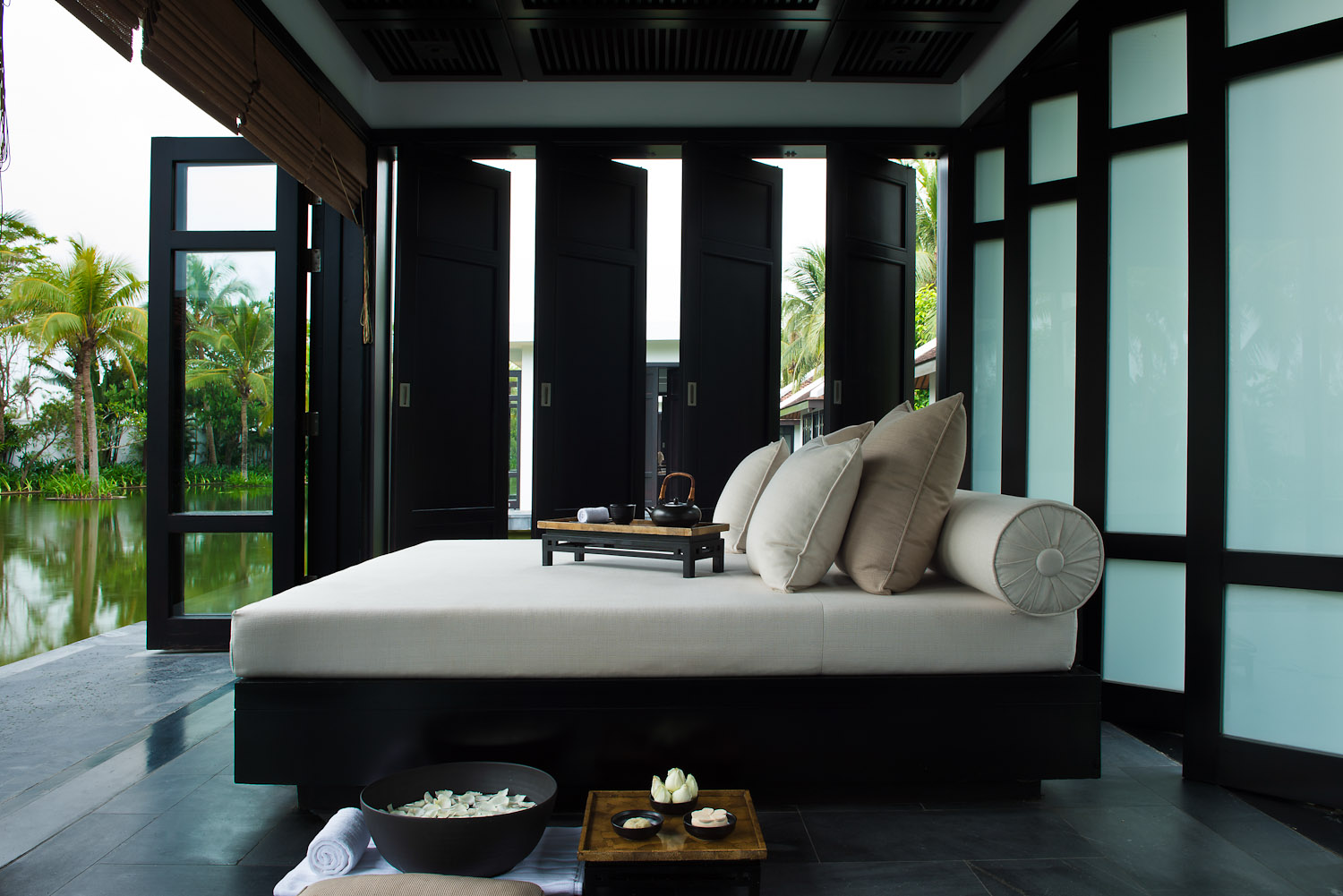 We find a new standard of luxury in Vietnam, where time stands still in lieu of relaxation.
Time ceases to exist while at the Nam Hai Resort – well at least that's the way it feels when you're spending most of it lying horizontal, be it relaxing by the pool, face down on the massage table or floating in your cloud-like bed.
What was supposed to be four days of exploring central Vietnam and World Heritage-listed sights such as My Son and Hue, ended up being spent mostly within the confines of the Nam Hai's exquisite grounds.
Design is a major player
Inspired by more than 2500 years of local history and ancient philosophy, the resort draws on contemporary design aesthetics to create the perfect blend of east-meets-west.
One hundred exclusive villas, a three-tier infinity pool, two Asian fusion restaurants and an award-winning spa and wellness centre span 35 hectares of tropical gardens, all positioned along a pristine white-sand beach.
Upon arrival to this modern day masterpiece and after a seamless check-in where management personally welcomes us by name, we're whisked away via buggy to become acquainted with our very own private retreat.
The villa
As the concierge introduces us to the 80 square-metre, one-bedroom villa I can't help but be in awe of its design.
Delicate hand-spun silks are elegantly draped from the high ceilings and wrapped around an elevated platform that encompasses a plush king-sized bed.
For me, a true marker of a five-star hotel is the bed and its ability to make you lose all senses among its appropriately numbered Egyptian cotton sheets, soft feather pillows and 100-per-cent-down duvets.
While this one is not the best I've ever had, it's certainly up there with the top contenders and much of my Nam Hai time is spent tangled in its alluring web.
A writing desk, padded divan and sunken eggshell bath make up the rest of the villa, which I later read is inspired by the layouts of traditional Vietnamese garden houses.
Rich mahogany floors made from local woods open onto a large terrace with day beds at the front and a private garden with outdoor rain shower at the back.
The bathroom runs the width of the villa and includes his and her basins (and closets!), a separate toilet, and indoor shower, should you not be game enough to bathe outside.
Twice-daily maid service
The twice-daily maid service, which includes a few unassuming tricks to turn your villa into an oasis of relaxation at night, might be expected at a resort of this standard, but I'm impressed with the selection of complimentary drinks and snacks that are included each day, as well as the variety of free movies programmed on the TV.
I find it's these small inclusions that set the Nam Hai above the rest; from the cold towels and fresh fruit you receive when whiling away time by the pool, to the push-bikes available for use and free yoga and meditation sessions held each morning.
The one let down
However, it's not all perfect – unfortunately the resort's food and beverage area lets it down a little.
Don't get me wrong, the elaborate buffet breakfast with additional à la carte option is something I'm still writing love poems about, but I do question whether this magnificent feat extends past midday.
Case in point: one night we decide to make the most of the free movies and order room service.
While most of the restaurant's fine-dining menu is available, we opt for our favourite naughty fix of burgers and pizzas.
At the Australian equivalent of nearly $100, I am expecting something pretty amazing, but to my disappointment it does not live up to its exorbitant price tag (bland pizza, soggy burger).
Which leads to my other quip with the Nam Hai – it's outrageously overpriced.
Forking out $10 for a beer is a little hard to swallow, especially when I know I can get it down the road for less than $1.
It seems as if they are making up for all the freebies by charging through the roof for everything else.
Sadly, this puts me off trying what has been deemed as one of the best spas in South-East Asia by the likes of Condé Nast Traveller UK and luxury hotel website Mr & Mrs Smith, as I can't justify coughing up $350 for a massage.
But since time ceases to exist at the Nam Hai, it was easy enough to put the expensive extras aside and appreciate the resort for exactly what it is – the perfect place to unwind and forget all of your worries.
Details
The Nam Hai
Hamlet 1, Dien Duong Village, Dien Ban District, Hoi An, Vietnam
Contact the hotel's website for more information and to book.
The IT Verdict
A beautiful haven of relaxation that redefines the standards of luxury with its extra little touches of comfort.
Location = 9.5/10
Perfectly positioned on stunning Ha My Beach and only eight kilometres from the charming town of Hoi An.
Style/character = 9/10
Modern yet inviting with its tropical setting and tranquil vibe.
Service = 9/10
Attentive, with staff exuding that warm and friendly Vietnamese manner.
Rooms = 9.5/10
Elegantly designed with lots of space for lounging around.
Food and drink = 8/10
Breakfast is to die for and can easily last for hours, but room service is a let down.
Value for money = 7/10
A one-bedroom villa was reasonable at $450 per night (breakfast included), but everything else will quickly burn a hole in your pocket.