How to see West Hollywood with kids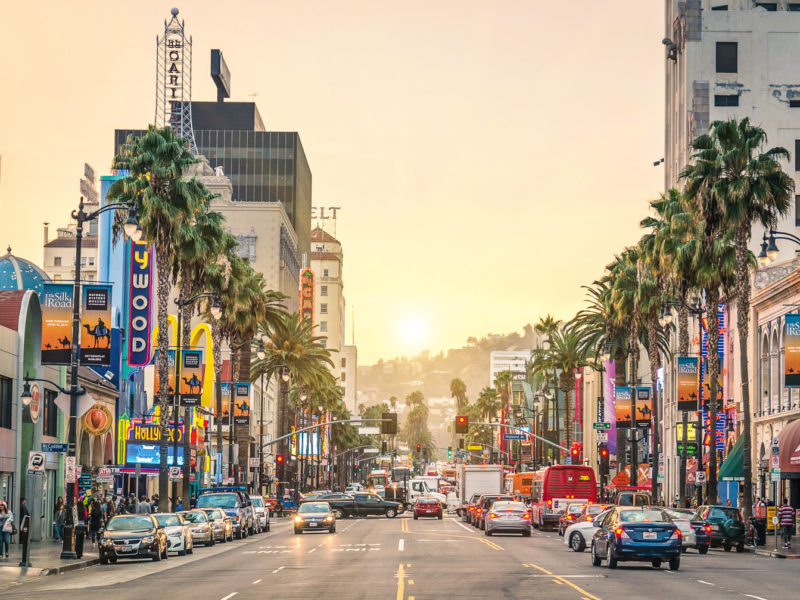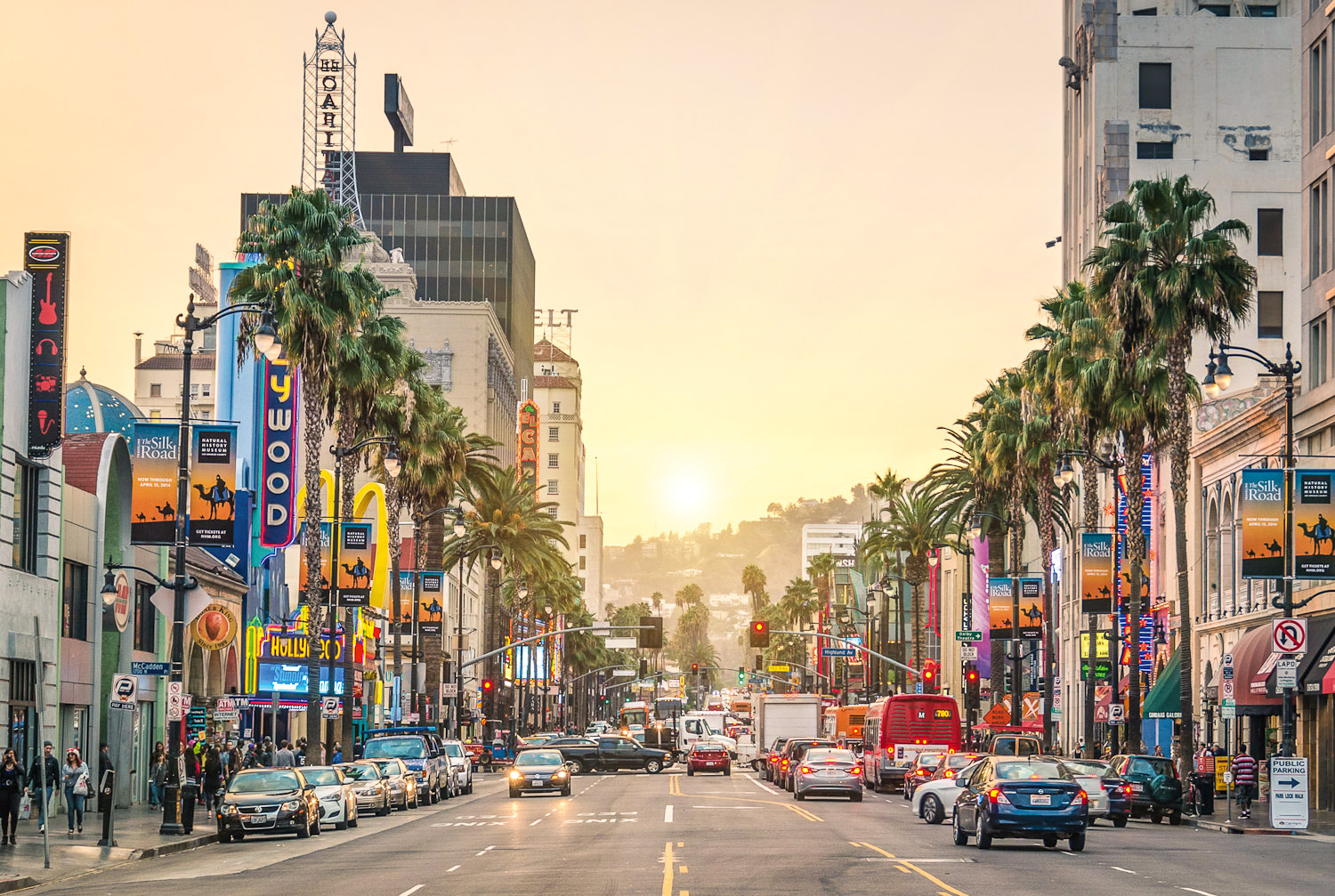 Even with kids in tow you can do WeHo the way it's meant to be done: with style and swagger. Dilvin Yasa packs en famille and finds out how.
Let's be honest, if you have a young family, chances are that West Hollywood (WeHo), with its upscale boutiques, glamorous bars and celebrity-filled fine-dining restaurants, isn't exactly at the top of your destination list.
I mean dishevelled '80s hair metal rockers, tragic celebrity hotel room deaths and a vibrant gay nightlife might be interesting to you and me, but for the little ones? Not so much.
Don't let that put you off, however, because although WeHo hasn't garnered a reputation for being family-friendly (yet), that doesn't mean it isn't.
Indeed, it could be argued that that's exactly what makes this bustling city, snuggled between Beverly Hills and Hollywood proper, such an exciting destination for parents who can't bear another South Pacific kids' club.
Scratch the surface of WeHo's cool façade, and you'll find there's plenty to do with children. And what's more, it'll be fun for you too.
Where to stay
The term 'family hotel' often conjures images of hibiscus flowers and cheap Formica furniture, but in West Hollywood they're all about rooftop pools, dramatic décor and stumble-across-the-odd-celebrity-in-the-hallway cool.
Chamberlain Hotel
The pick of the bunch is the ultra-glam Chamberlain hotel, which is not only home to one of WeHo's finest heated rooftop pools with a view, but wins the prize for having the most spacious (and wholly decadent) suites featuring separate living rooms, fireplaces and balconies.
Our tip? Get in early to snatch one of the rooftop cabanas.
Andaz West Hollywood
Not to be outdone, the nearby Andaz West Hollywood covers all bases with its house DJ playing 'soulful' tunes on the rooftop pool every Saturday (so that just for a minute, you feel 22 again), as well as providing a Babies Travel Lite program.
With this you can order from a range of 1500 baby and toddler products to have them ready and waiting in your suite.
And although the infamous Chateau Marmont is probably best left to the 'live fast, die young' crew, they do, in fact, cater to families, with items such as sterilisers for hire, high chairs and cots, and (blessedly) a nanny service.
Where to eat
For kids who live (or want to live) on nothing but carbs, doing West Hollywood would be their equivalent of a foodie trail.
Mel's Drive-In
The first place to check out the local fare is at Mel's Drive-In, a '50s-style diner made famous in Entourage and American Graffiti.
Meal choices are traditional USA (think pumpkin pies and meatloaf sliders), and are both cheap and substantial, while most kids' meals are served in a cardboard Mel's car, complete with activity sheets.
Do yourself a favour and pop 25c in the jukebox at your table and live out your Grease fantasies, if only for five minutes.
The Rainbow Bar and Grill
Down the road, The Rainbow Bar and Grill, featured in a slew of early '90s Guns N' Roses videos and was once considered a home away from home for everyone from John Lennon to Alice Cooper.
Although it's still reserved for the rock 'n' roll set once the sun goes down, families can sit down to some of the tastiest (and largest) pizza in town between 11am and 4pm.
Pink Taco
If you're after good food and the name of the joint doesn't put you off (I had to be convinced), Pink Taco is the place to be.
Attracting an interesting mix of happy families and old rockers who don't mind stepping over your toddler on the way to the bar, Pink Taco is home to the tastiest Mexican food this side of LA – and the ballsy décor (think bright pink walls and Day of the Dead skull and skeleton motifs) will keep your jaw agape for hours.
Where to play
For reasons we cannot begin to comprehend, children appear to have a deep disdain for shopping; unfortunate when you're in one of the top shopping meccas in the world.
The trick here is to insert the odd children's store into the mix as you shop your way along the main hubs of Sunset Boulevard, Robertson Boulevard and Melrose Avenue.
Fortunately, upscale stores such as Marc Jacobs and Paul Smith have junior sections, so it's a one-stop shop, but also try celebrity favourite Kitson Kids, For Kids Only, and for the literary-minded, Book Soup.
The latter hosts regular events for adults featuring celebrity authors from Muhammad Ali to Diane Keaton, but it's the kids' section that will hold their interest.
For the artist in you, head over to Los Angeles County Museum of Art.
Its varied exhibitions will enthral adults, while the Boone Children's Gallery will inspire and teach kids to create magic of their own.
Similarly, The Museum of Contemporary Art features a Sunday Studio program for young visionaries.
Lastly, make a visit to West Hollywood Library; not only does it have a phenomenal children's area, the large windows look out onto stunning views of the city.
It's the perfect spot to reflect on your cool new post-kids travel reality.
Details
Best transport:
Walk or hire a car (public transport is unreliable at best),but note, the absence of drop kerbs can make walking with a stroller a hassle.
Best park:
West Hollywood Park has a large playground, basketball courts, pools and plenty of grass for little ones to tear around on.
Best coffee:
Hands down Kitchen24 on Santa Monica Blvd.
Best Pharmacy:
LEAVE YOUR COMMENT