The Truth About Travelling in Kazakhstan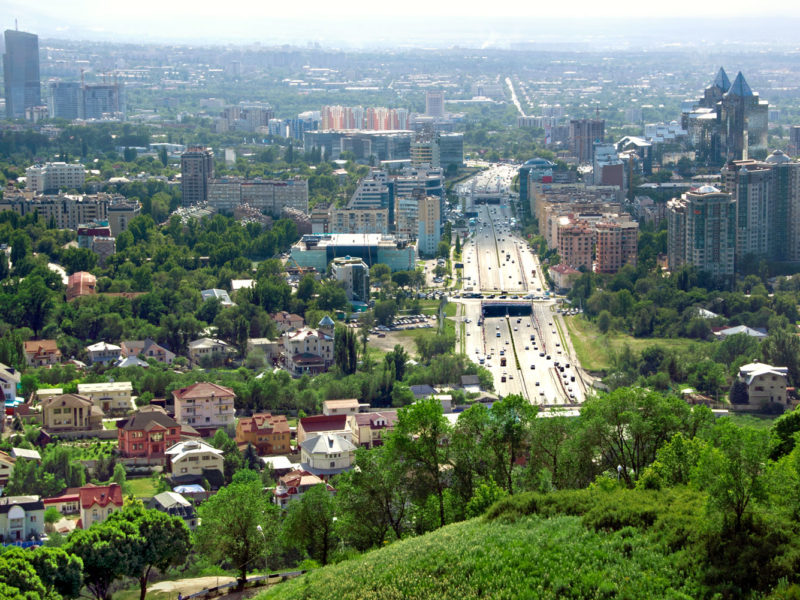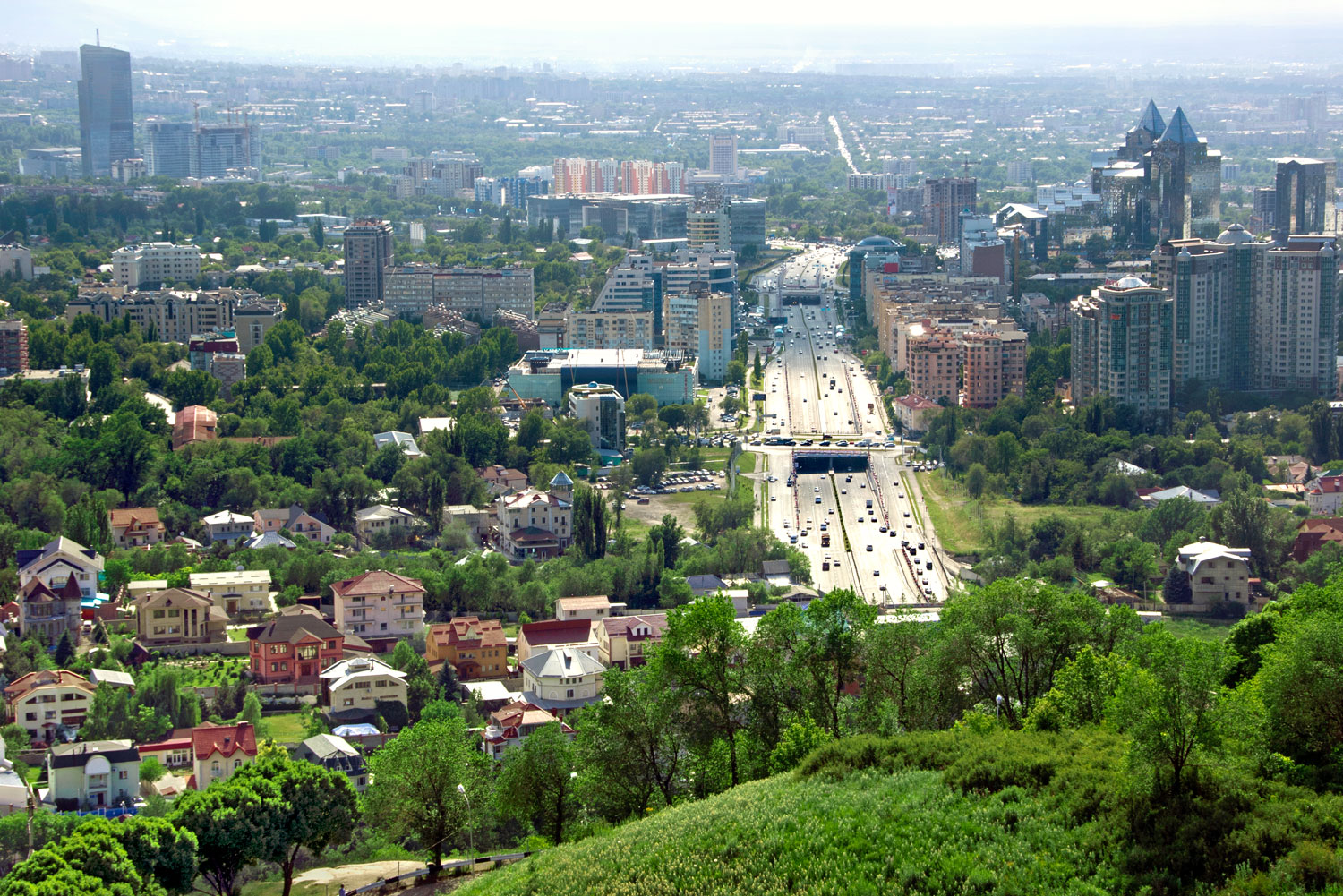 Borat didn't do this country any favours. The real Kazakhstan is a sophisticated destination (horsemeat sausages aside), that will take you by surprise.
Mention Kazakhstan at a dinner party and you're likely to elicit anything from a snicker to an uncontrollable belly laugh.
Sacha Baron Cohen's movie, Borat: Cultural Learnings of America for Make Benefit Glorious Nation of Kazakhstan, suggests a country rife with sexism, homophobia, anti-Semitism and toothless yokels who punch goats, drink horse urine and buy wives in exchange for 15 litres of pesticide.
Nothing, as it happens, could be further from the truth.
Extensive oil, mineral and gas reserves have made Kazakhstan the richest of Central Asia's 'Stans and nowhere is the trickle-down wealth more obvious than in its two major cities: the flashy former capital, Almaty, and the new capital since 1997, Astana.
ALMATY
I fly into Almaty in spring when Kazakhs are smiling and gardens are flush with roses and tulips.
This is a modern, cosmopolitan city pulsing beneath the snowy Tien Shan Mountains.
It has a distinctly European feel with glitzy shopping malls, fussy nightclubs, swathes of green parks and tree-shaded avenues where a growing middle class cheerfully parades its latest Mercs, BMWs and Humvees.
In the centre, leafy Gogol Street sports flower-bedecked boutiques, cafés and grim old Soviet buildings cleverly garnished to house brands such as Swarovski, Ermenegildo Zegna and United Colors of Benetton.
In October last year, supermodel Eva Herzigova flew in to open the prestigious, Esentai Park complex; 52,000 square metres of yokel-free retail space housing 160 brands including Christian Dior, Gucci, Saks Fifth Avenue, Stella McCartney and Dolce & Gabbana.
A few blocks away, Arbat is a less bourgeois pedestrian mall where artists exhibit works outside TsUM, a department store with one entire floor devoted to the latest mobile phones.
Wandering around Arbat's specialty shops, bars and open-air cafés I see an itinerant vendor trying to flog old Soviet medals, a jewellery store tout dressed like a harlequin, and street musicians and artists sketching portraits of passersby for a small fee.
Heading east along Abai Avenue, I stop on the corner of Dostyk Avenue where I catch the cable car up into the mountains, gliding above expensive hillside mansions to Kok Tobe – a tree-studded pleasure park with 360-degree views, souvenir and ice-cream vendors and, curiously, a life-sized bronze sculpture of The Beatles.
The park's main restaurant is decked out like a plush yurt. Tapestries and wolf skins line the walls and a gold Russian samovar takes centre stage.
I sample a traditional Kazakh lunch of black caviar, horsemeat sausage, raw smoked horsemeat, shashlyks, rice plov (pilaf), and the national dish, beshbarmak: lamb or horse stew interleaved with ribbon pasta.
Horsemeat has been a staple here since Genghis Khan was boss; they're farmed for meat and, if you can overcome the guilt, it tastes somewhere between beef and venison.
If you can't, the tender mutton shashlyks with salad, rice and potato mash are to die for.
Back down at the cable car terminus, I catch the new Metro underground from Abai Station to Zhibek Zholy Station and walk east along Gogol Street to Panfilov Park – a large green space in the middle of the city with a war memorial and one of the country's most astonishing buildings.
Zenkov Russian Orthodox Cathedral is a jaw-dropping, multi-coloured, 54 metre-high 'wedding cake' building with five domes – an absolute architectural gem made entirely of timber, which survived Soviet religious repression intact.
However, Almaty, of course, is no longer Soviet and it's no longer the capital.
ASTANA
On the morning flight to the new capital, Astana, we pass over the vast Central Asian Steppe, once busier with the rampages of Attila the Hun, Genghis Khan and the Mongolian Golden Horde.
Winter-browned and seemingly infinite, the northern landscape is like a quilt of hardscrabble farms: sparse little hamlets and lakes still part-frozen in the spring thaw.
Rising out of this is Astana, a Disney-esque 21st century metropolis – brainchild of President Nursultan Nazarbayev and the world's latest example of a capital city which seemingly spawned from nowhere.
At its heart is Nurzhol Boulevard and surrounding the rectangular neatness and swirling flowerbeds are some of Astana's most astounding ornaments – sweeping arches, gushing fountains and multi-coloured high-rises clad with glass, gold and marble that dazzle in the emerging sunlight.
Replacing the soviet buildings that once dominated the skyline are some contemporary – somewhat psychedelic – new buildings.
These include Orda Presidential Palace, modelled on the White House with a blue dome added; the stark granite headquarters of state energy colossus, KazMunaiGas; the Palace of Peace and Reconciliation pyramid; the world's biggest tent; and the 105-metre Bayterek Tower, dubbed Chupa Chup by the locals for its lollipop shape.
Augmenting the fantasy, Louis Armstrong songs waft from speakers concealed in bushes, and each night buildings and trees are illuminated with disco hues of purple, pink, green and yellow.
I join a tour of architect Lord Norman Foster's Pyramid of Peace and Reconciliation, a 77 metre-high pyramid incorporating an opera house, a convention centre, an archaeological and ethnographic museum, two art galleries and disorienting elevators that whisk us diagonally up the sloping wall to the pyramid's apex – a cosmos of blue windows and enormous, lifelike doves of peace.
But Astana's latest, grandest effort is another Foster creation, Khan Shatyr Entertainment Centre, the world's largest tent-shaped structure, 150 metres high with a base larger than 10 football stadiums.
Inside are multi-storeyed shopping and entertainment areas with squares and cobbled streets, bars, plush hookah lounges, restaurants, a 37-metre drop-tower, a flume ride and a boating river, all air-conditioned to a balmy 24 degrees Celsius year-round.
And because Astana is more than 3000 kilometres from the nearest beach, Foster created a beach resort in the apex of his tent under a transparent roof, importing sand from the Black Sea set alongside a deep pool, sun lounges, ice-cream shop and a café.
Unlike most seaside resorts, this one hits its straps in mid-winter. Entry costs about $60 for a whole day but that might seem a pittance worth paying when outside temperatures can drop to a positively frosty -40 degrees Celsius.
Travelling to Kazakhstan
HOW TO GET TO KAZAKHSTAN:
Fly Malaysian Airlines to Kuala Lumpur (malaysiaairlines.com) and connect with Kazakhstan's Air Astana (airastana.com) to Almaty.
WHEN TO GO TO KAZAKHSTAN:
May to September are the most pleasant months to travel, with temperatures reaching the high 20s.
WHERE TO STAY IN KAZAKHSTAN:
Where to stay in Almaty
Five-star Rixos Hotel Almaty is central, elegantly appointed with spacious rooms, free wi-fi, excellent service and full-service spa.
Doubles from $432. 506/99 Seifullina Avenue; +7 727 300 3300; rixos.com
Also central in Almaty is the Astana International Hotel – comfortable mid-range accommodation with doubles from $206 including breakfast and airport shuttle pick-up.
113 Baitursynov Street; +7 727 250 7050; almatyhotels.ru/eng
Where to stay in Astana
Overlooking the river, Radisson Hotel Astana is close to Nurzhol Avenue with luxurious rooms and suites, satellite TV, free broadband and a full-service spa.
Doubles from $520. Sary Arka Street, 4; +7 717 299 0000; radissonblu.com/hotel-astana
Manhattan Astana Hotel is a 4-star boutique hotel with Italian furniture, lobby bar and restaurant. Doubles from $188 including breakfast.
Tauelsyzdyk Avenue 5; +7 717 236 1536; manastana.kz
WHERE TO EAT IN KAZAKHSTAN:
Almaty's Alasha Restaurant is great value with shashlyks and more traditional cuisine, live music and costumed Uzbek dancers, including one bloke who balances a plate of plov on his head. An average bill is around $50-60. 20 Ospanov Street; +7 727 254 0700
Astana's Grillage is a seriously chic Russian restaurant with chandeliers and a pricey wine list. Try the truffle spaghetti and the dark or white chocolate potato dessert. An average bill is usually $100+. 1 Zhenis Avenue; +7 717 232 5222
YOU CAN'T LEAVE KAZAKHSTAN WITHOUT:
Exploring Almaty's huge covered Green Market brimming with fresh Central Asian produce, located on Pushkin Street, north of Panfilov Park.
The Presidential Centre of Culture of the Republic of Kazakhstan in Astana has a wealth of cultural and historical treasure. 1 Respublika Avenue.
Abay Kazakh State Opera and Ballet Theatre in Almaty stages quality performances Thursday through to Sunday. 110 Kabanbau Batyr.
Viewing the Russian Orthodox Cathedral in Almaty
Swimming under Astana's Khan Shatyr 'tent'.
BEST THING ABOUT KAZAKHSTAN:
The buzz of these two increasingly wealthy cities is infectious.
WORST THING ABOUT KAZAKHSTAN:
Kazakhstan's creaky visa system is under review but, while others can now obtain visas on arrival, Australians must still post passports to the Singapore consulate. Visas cost US$25. visitkazakhstan.kz
TIPS AND TRICKS FOR TRAVELLING IN KAZAKHSTAN:
Take US dollars or euros; they're the easiest to exchange.
English is generally understood but a Russian phrasebook helps.
At airports, book taxis at the information desks.
Ask your hotel concierge to write down your destinations.