The best of First Nation accommodation in Canada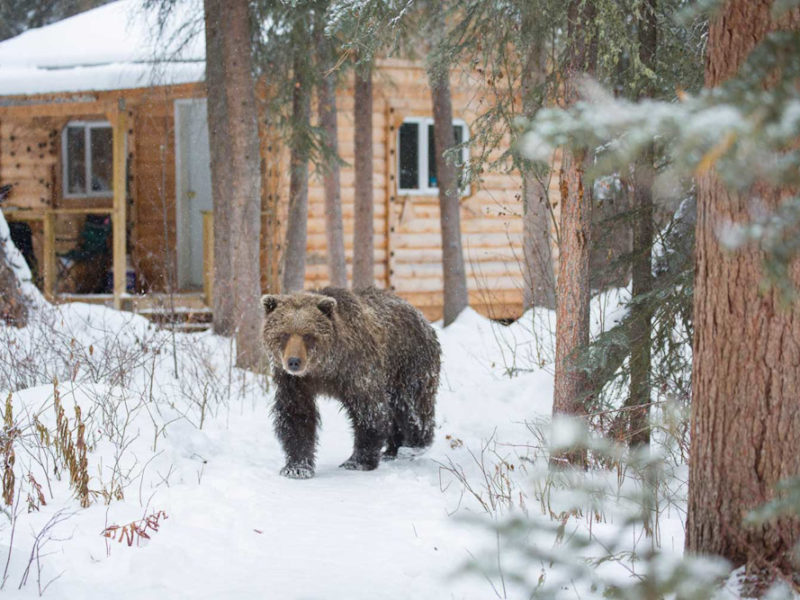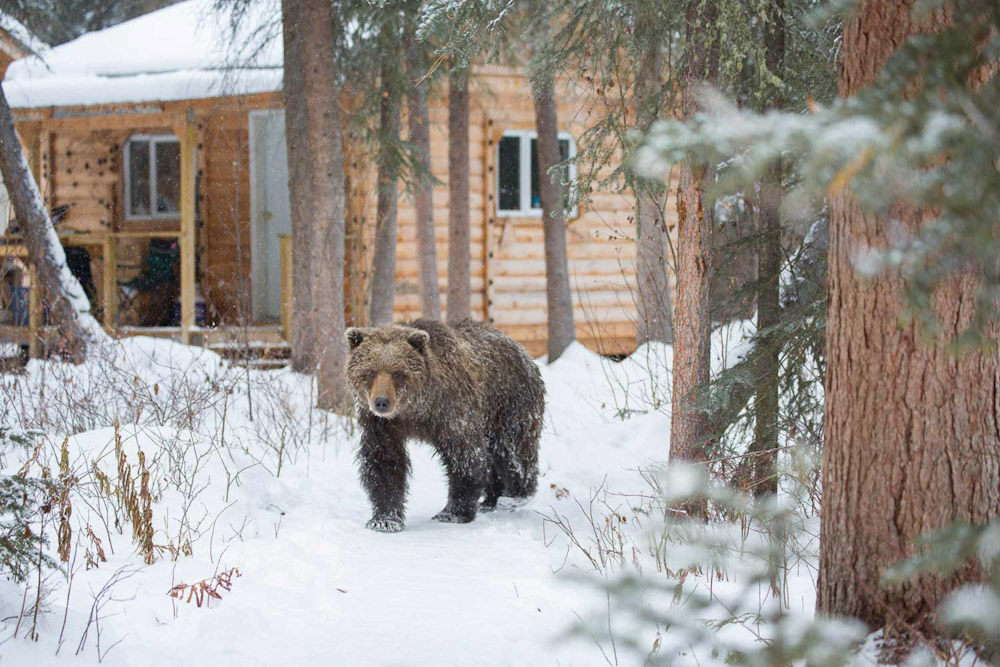 There are 634 different First Nations in Canada and one of the best ways to learn more about them is with a cultural stay in Aboriginal-owned accommodation.
Spirit Bear, British Columbia
It's all about the three bears: spirit, grizzly and black at the world's only Kitasoo Spirit Bear Conservancy on the pristine ancestral lands of the Kitasoo/Xai'xais First Nation.
Sleep in style after a day exploring the Great Bear Rainforest, in the traditional longhouse-inspired lodge with king-size beds and en-suite bathrooms for each room.
Need to know: Spirit Bear Lodge is located in the Heart of the Great Bear Rainforest on Swindle Island in the small remote First Nations Village of Klemtu, accessible by seaplane and water taxi, and children over the age of 12 are welcome. Guests should be physically active, since good mobility is essential for travel on the trails and for getting in and out of boats. Also check out our Search for the elusive Canadian Spirit Bear.
Bear Cave Mountain, Yukon
This extraordinary partnership between the Vuntut Gwitchin Nation and nature tour company Nakina Adventures opens up a secret world of grizzly bears, moose, caribou and wolverines for intrepid travellers to discover.
Perfect for photographers, artists and nature-lovers, you'll benefit from the years of knowledge of on-site guides and learn about the eco-system of the Ni'Inlii Njik Wilderness Preserve along the Arctic Circle.
Need to know: You'll helicopter over some of North America's most wild and remote wilderness to reach camp, just under two hours from Dawson City. Cabins are heated, and there are hot showers. Bear Cave Mountain Camp
Manawan, Quebec
Leave the modern world behind and join the Atikamekw nation for an authentic back-to-basics cultural teepee camp in the vast wilderness of Kempt Lake.
In camp you'll spend time with your guide and discover more about the Atikamekw's history and living culture.
In winter this is a frozen wonderland to enjoy snowshoeing, snowmobiling and traditional ice fishing with nets. In summer, learn to paddle the large 'rabaska' traditional canoe and enjoy dinner by the campfire.
Need to know: Pick up is from Montreal, a three-hour drive from Manawan. The teepees are on an island that's only accessible by boat in summer or snowmobile in winter. voyageamerindiens.com
Buffalo Rock Tipi Camp, Alberta
Dive into the world of the Blackfoot/Plains People at this rustic site in south-western Alberta.
Choose your own adventure: head into the wilderness with a First Nations guide to learn about Old Man River Valley and its wildlife and medicinal herbs, learn to play traditional games with songs and hand-drumming, or experience a spiritual sweat lodge guided by a Blackfoot elder.
Need to know: This is basic camping in a teepee, so visitors need to bring their own bedding. There are non-flush toilets on site and camp showers. The campsite runs on solar power. buffalorocktipicamp.com
Shakat Tun Adventures, Yukon
Get back to the land staying off-grid in cosy wooden cabins hand-built by James Allen, former chief of the Champagne Ashihik band and owner of Shakat Tun Adventures.
Join a small group of adventurers and learn traditional skills such as moose hide tanning, toolmaking, fishing with nets and drying and smoking your catch. Hear stories by the campfire in breathtaking Yukon wilderness.
Need to know: This is basic, rustic accommodation with outhouse facilities and battery-operated lighting. Pick up from Whitehorse, the camp is around three hours' drive away.
Haida House, BC
Make your pilgrimage to Haida Gwaii, the Galapagos of the North, to discover an age-old culture.
Be dazzled by soaring old-growth forests, ancient Haida villages, the thriving contemporary Haida art scene and its beautiful wildlife from black bears and eagles to grey and humpback whales.
One of the most celebrated Aboriginal places to stay, your accommodation is in luxury at Haida House, near to Tlell village, with its gourmet restaurant, and cosy rooms.
Explore the archipelago with a Haida House cultural ambassador to hear traditional stories and uncover the secrets of the islands.
Need to Know: The 10-room Haida House lodge offers free wi-fi, and all rooms have a private bathroom.
Moose Factory Cree Eco Village, Ontario
Soak up the contemporary culture of the Cree Eeyou Nation in environmentally-friendly luxury on Moose Factory, an isolated island at the mouth of the Moose River just south of Hudson Bay.
Head out on a boat trip to spot beluga whales, pelicans, eagles and – if you're lucky – bears fishing for their lunch.
Accommodation-wise, the lodge boasts an almost 100-per-cent eco-friendly interior complete with nail-free furniture, clay-tiled floors and earth toilets. creevillage.com
Feast on First Nations-inspired food in the cedar and pine 'shaapuhtuwaan' – a modern take on the traditional Cree dining hall – before snuggling under an all-wool Cree-designed blanket at night.
Need to Know: Travel on the Polar Bear Express train from Cochrane to Moosonee after taking the bus from Toronto and spending the night in Cochrane, and enjoy the impressive views over the vast Abitibi River, or fly Air Creebec from Timmins or Montreal. ontarionorthland.ca
Great Spirit Circle Trail, Ontario
Find an Aboriginal-inspired adventure to suit everyone on the Great Spirit Circle Trail on Manitoulin Island, the world's largest freshwater-lake island.
Delve into native plants on a culinary and medicinal foraging experience, learn traditional tea blending, paddle a canoe on the lake, or learn how to make and play a traditional drum.
From serious eco-adventure to shopping for crafts from Anishinaabe artists, the Great Spirit Circle Trail has you covered.
Need to know: Go glamping with 500-thread-count sheets in Spirit Island Adventure's teepees, or stay at the band-owned and operated Mantoulin Inn and Conference Centre for an indoors stay with First Nations-inspired decor and dining.
Wanuskewin, Saskatchewan
Experience life as it was lived for 6000 years on the Prairies with the Northern Plains First Nations.
Step back in time at Canada's longest ongoing archeological excavation, discover the thrill of the bison hunt by learning how to shoot with a bow and arrows, and to use the traditional atlatl spear.
Hear the story of the Ojibway People's dreamcatchers then make your own, then sleep soundly in a traditional teepee.
Need to know: Teepee camping is rough sleeping on the ground, although with notice, bespoke breaks with camp beds, bedding and a First Nations-inspired traditional 'Three Sisters' dinner with bison on the menu can be arranged. There are no showers on site, but bathrooms are in the park building. wanuskewin.com
LEAVE YOUR COMMENT