Travel Diary: Travelling solo in Canada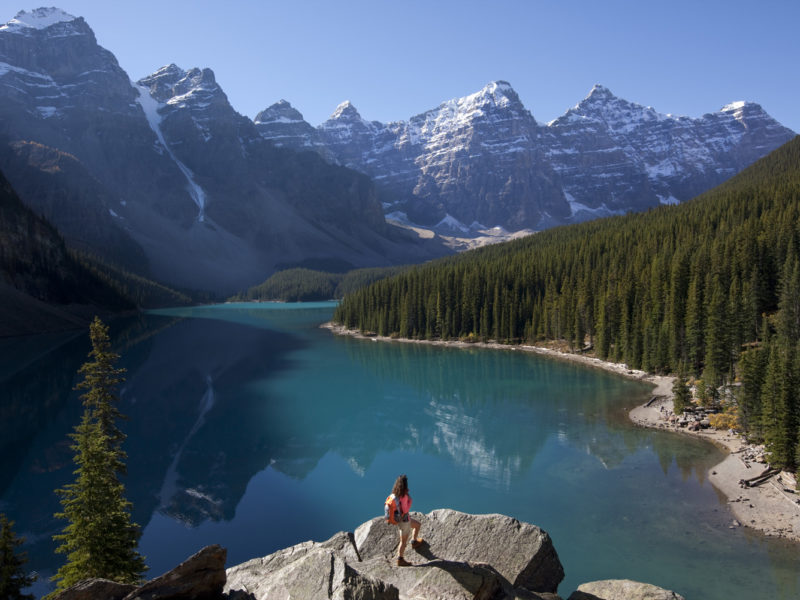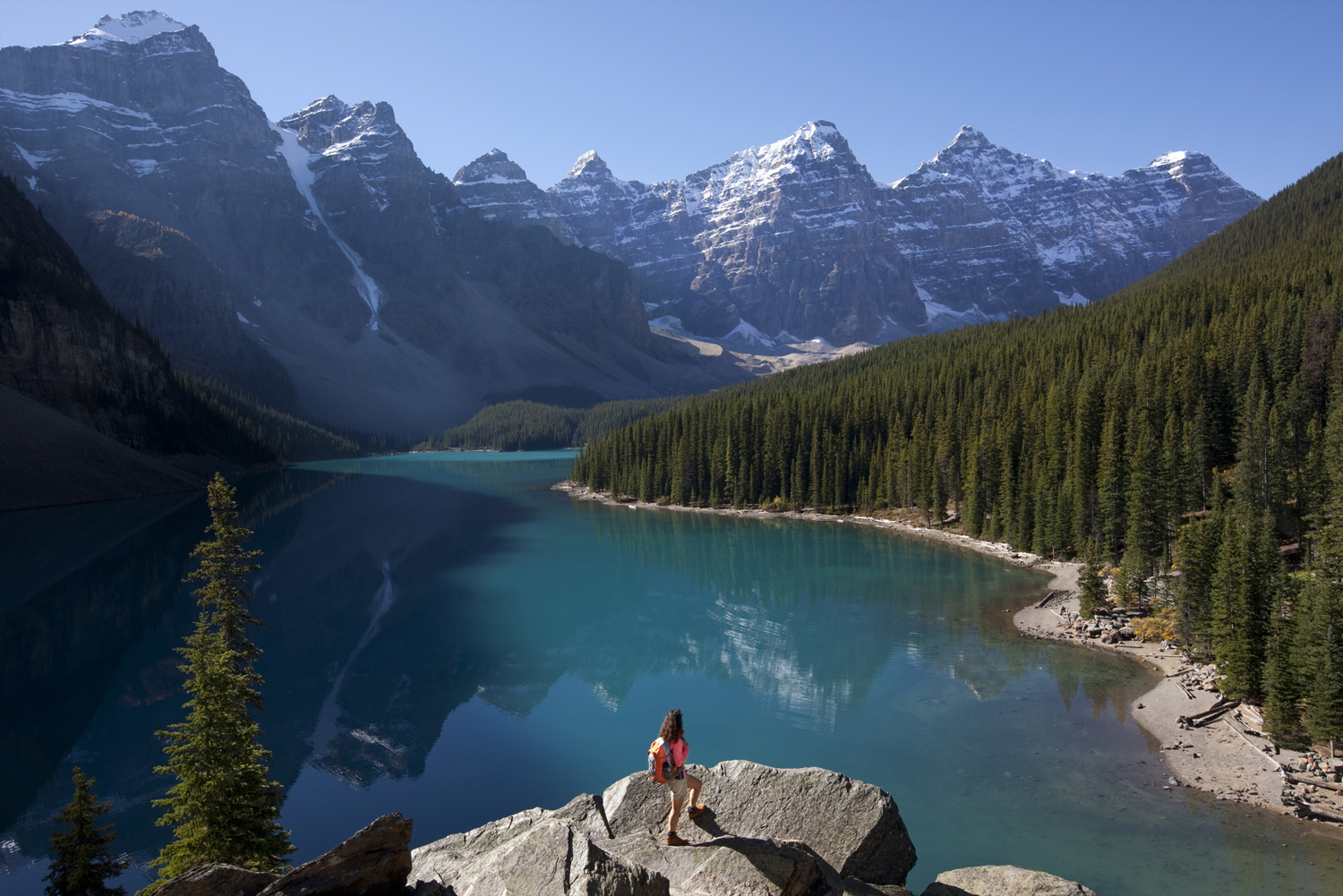 When life gives you lemons, have yourself a solo adventure across Canada, lemonade spritzer in hand, says Alissa Jenkins.
There's something I should admit straight up — travelling solo across Canada was not exactly my original plan. But thanks to a failed relationship and the failed travel plans that went with it, it suddenly became my reality. And I'm so flipping thankful it did.
It's summer 2016 and my, eh hem, "original plan" has come to a halt, so I've found myself in Vancouver with no plans, no company and no job to rush back to.
As one wise, consoling brother advises me over FaceTime, it's the perfect concoction of circumstances to woman up and explore Canada on my own. And you know what? He's right.
Being alone isn't an excuse to forego seeing and doing the experiences I'd always dreamed of. I certainly wouldn't be the first single woman to explore Canada on my own, nor will I be the last.
In fact, the travel industry has seen a dramatic rise in solo female travel across the globe over the past couple years, the Great White North included. There's got to be good reason for that.
I swiftly pester my beloved Airbnb hosts with questions about British Columbia's must-sees, garner countless nuggets of local-insight gold, repack my suitcase, and go on my merry [read: slightly heartbroken but ready for adventure] way around Canada's West Coast and into the Rocky Mountains.
Venturing out of Vancouver (albeit not very far), I arrive at one of Canada's most iconic destinations and North America's most awarded ski resort, Whistler Blackcomb.
But as I take in those first few gulps of pine-perfumed mountain air, it becomes apparent that solo travel takes an adjustment, particularly when it's unplanned. For all the impossible mountain vistas, towering alpine trees and seismic ski runs that I bookmark for wintertime, there's still a dull ring of, well, loneliness.
Dangling in Whistler's famed Peak2Peak Gondola (nothing short of an engineering feat, mind you), above a sea of cedar, spruce and fir trees that sprawl almost 2000 hectares, I feel more secure suspended in this glass bubble than in my ability to pull off an impromptu solo trip around Canada.
But that doubt doesn't last forever.
By the second leg of the journey to Vancouver Island, I've met (and farewelled) new friends, moments of solitude feel easier, and I've found myself in the country's sleepy surfing capital, Tofino. Home to dreamy West Coast sunsets, pristine forests and an abundance of wildlife (both on and off shore), it's here that I meet bronzed and bubbly surfing instructor, Alina.
With the offer of an early morning lesson (when in Rome, eh?), I force myself out of bed and into a wetsuit before dawn, then nervously follow her into Tofino's turquoise water.
As you'd expect from any athletically-challenged sad sack, I spend the next half hour paddling, wobbling, falling, paddling, wobbling, falling… Alina remains unwaveringly positive with words of encouragement, which somehow eventually permeate.
As another wave scoops over she shouts for the 976th time, "paddle, paddle, paddle!" Getting frustrated, I do just that then push up onto knees, this time sans wobble.
"You got it girl, you got it!" she yells from behind.
Now onto feet, bracing for yet another fall, I ride the wave into shore instead.
Holy smokes, it worked! I manage to get up a handful more times before the lesson is over, marking a turning point of sorts. Perhaps Alina is right; perhaps I do "got it".
I return to the mainland and travel inland towards Alberta, where more adventures await. This unaccompanied sojourn, which initially felt considerably daunting, has started to shift into something far more promising.
There's a moment one afternoon while kayaking across Lake Revelstoke, glittering in afternoon sunlight, surrounded by snow-dusted Rocky Mountains, where I let out an almighty exhale.
Like coming up for air after weeks of holding my breath, there's finally a sense of release, of peace, of genuinely relishing in this solo mission. The unknown is exciting, the solitude is freeing and the challenges are rewarding.
Continuing deeper into Canada's interior, I fall deeper in love with this country, with the ever-friendly locals, with the mesmerizing wildlife, with the vibrant streams and with the immense, photogenic peaks.
The last week is spent in Banff, traipsing up and down the many mountain hikes that surround this ski town tourist mecca, along leafy boardwalks and past thundering waterfalls, scurrying after darting chipmunks along the way.
Arriving at Moraine Lake, heartbreakingly blue and framed by perfectly positioned mountains, I clamber over boulders to find a quiet place. Taking in its brilliant hue, I reflect on this improvised adventure, feeling far from the starting line, but not just in a geographical sense.
Yes, it has been daunting at times. Yes, I have questioned if I should turn back. And yes, there has been more than one instance of "what the sh!t am I doing?!" But the decision to keep going has been rewarded with experiences and discoveries so resoundingly positive, it far outweighs the initial doubt.
These discoveries have gone beyond Canada as a travel destination to myself as a person, which I couldn't have uncovered with a plus one. I have learned new skills in problem solving, budgeting, socialising, and stepping outside my comfort zone in ways you only can once left to your own devices.
In fact, I've loved the experience so much that I decide to remain in Canada and move to Vancouver. The journey culminates back in VanCity where a chance meeting with a mutual friend lands me a last-minute ticket to the city's summer socialite event, Diner En Blanc.
A colossal outdoor dinner party where everything from outfits to tablecloths must be strictly white, it's a rollicking evening of wine, food and dancing under the glow of a rising full moon — a fitting finale to summer and my solo travels (well, for the time being).
"Hey, look at that," says a newfound friend between hiccups, pointing up to the bulbous moon, momentarily in full view between clouds. "You know what that means?"
"Everyone goes mad?" I reply.
"No Liss, it's the changing of the tides. A shift, a new chapter."
Another shift did come, and it was a chapter more exciting than I ever could have written before my solo journey. Even better than the original plan…
Planning your own solo mission around Canada? Read these eight tips for solo travel in Canada before you go!
LEAVE YOUR COMMENT