6 incredible places to stay in Europe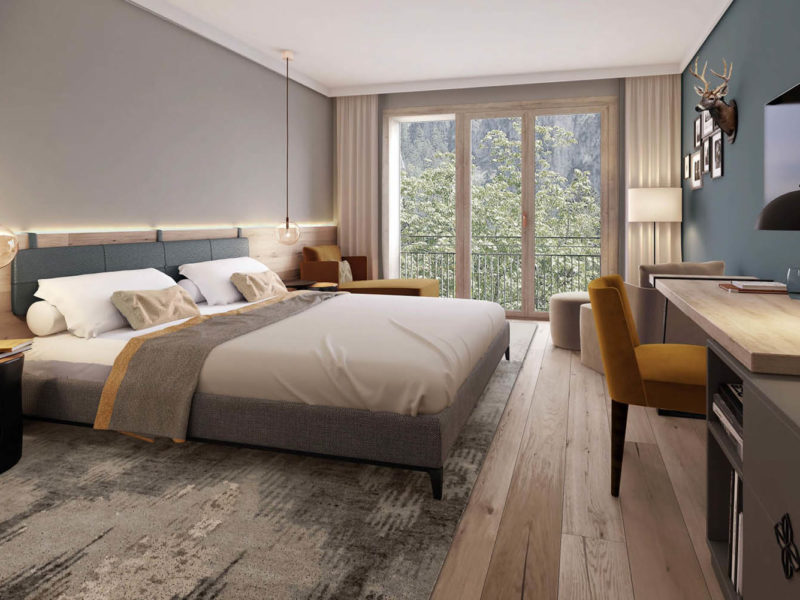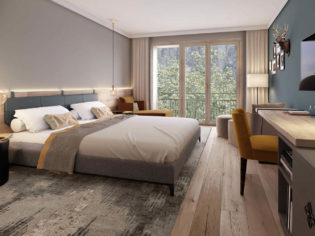 |

This Article was created in partnership with Hotels.com

|
The Eiffel Tower, the ancient ruins of the Acropolis, and Rome's Colosseum are undeniably monumental landmarks on a European holiday hit list. But once you've checked off these historical and architectural wonders, there are plenty of lesser-known but equally remarkable destinations so we've compiled a list of 6 incredible places to stay in Europe.
1. Neuschwanstein Castle, Bavaria, Germany
Germany's past holds a powerful fascination for history buffs. You might be surprised to learn that one of Germany's most popular attractions is an enchanting castle in Bavaria. Neuschwanstein Castle is famous for inspiring Walt Disney's fairytale kingdom and it's easy to see why.
Hotels.com recommends staying at the AMERON Neuschwanstein Alpsee Resort & Spa in the idyllic Bavarian village of Schwangau. This remarkable hotel fuses modern, stylish accommodation with a spectacularly picturesque setting.
For an authentic Bavarian experience stay at the Hotel Schwansee, loved by hotels.com travellers. Just three kilometres from the town centre and less than two kilometres to the castle, the 2.5 star Hotel Schwansee is comfortable, quaint and full of Bavarian charm.
2. Prague Castle, Hradčany, Czech Republic
Always ranked highly in the 'best of European destinations' lists, Prague is considered one of the most beautiful cities in Europe. Hradčany, known as the Castle District, is home to some of the biggest castles and historical palaces in the world, dating back to the 9th century. Prague Castle comprises several palaces, churches, forts, and stunning gardens spanning an area of approximately 45 hectares.
Showcasing all the old world beauty of this World Heritage listed city centre, the 4-star Hotel Golden Star is just two kilometres from Prague Castle making it the perfect place to stay.
3. La Sagrada Família, Barcelona and Alhambra, Granada, Spain
Spain's balmy Mediterranean climate draws many tourists annually. With vibrant cities such as Barcelona, it's little wonder the country is so popular. But draw yourself away from the beach long enough to visit the spectacular Basilica De La Sagrada Família and you won't regret it. The unique temple is the work of famed architect Antoni Gaudí and has been under construction for more than 135 years, with an anticipated completion date of 2026.
Where to stay nearby? Check out the Sensation Sagrada Familia. Comprising 32 stylish apartments and a rooftop terrace overlooking the La Sagrada Família construction site, this 4-star hotel is given a 9.4 out of 10 by reviewers.
For a taste of Spain's incredible Moorish history, travel south down the coast from Barcelona to gorgeous Granada and visit the historical site of Alhambra. Originally constructed as a fortress in AD 889, Alhambra was converted into a royal palace in the mid-13th century. A selection of hotels less than one kilometre from Alhambra are easy to find on hotels.com.
4. Aurora Borealis, Reykjavik, Iceland
Iceland has become a favourite with travellers in recent years, and what better reason to go than to see one of nature's most incredible sights, the Northern Lights. Iceland's capital, Reykjavik, is where you need to be, on the southern shores of Faxa Bay. The best time of year to see the Northern Lights is in the winter months, between September and March.
Where to stay while star-gazing? Skuggi Hotel by Keahotels is located near Reykjavik's popular tourist haunts, making it easy to find a vantage point from which to absorb the spectacular Aurora Borealis.
5. The Széchenyi Chain Bridge, Budapest, Hungary
Rated one of Europe's most idyllic places to live, romantic Budapest is home to countless magnificent monuments. Of significant historical and architectural interest is the 375-metre-long Széchenyi Chain Bridge, built in 1849.
For a luxury 5-star stay in Budapest near the Chain Bridge, check into the Four Seasons Gresham Palace, which scores exceptionally well with hotels.com reviewers. For a more budget-friendly option consider the Starlight Suiten Hotel, a 3.5-star hotel near the Chain Bridge.
6. The Wadden Islands, Holland
Spanning the shores of the Netherlands, Germany, and all the way north to Denmark, the Wadden Sea is home to approximately 50 remarkable islands, only five of which are inhabited. This World Heritage Site is a natural spectacle, switching from ocean to tidal flats, where the daily tidal ebb and flow allows you to walk on the seabed.
Accessing each of the islands by ferry is easy; visit hotels.com for several accommodation options. The typically Dutch architecture of the top-rated Hotel Texel makes it an incredibly charming place to bed down, as does its proximity to the beach, its indoor pool and sauna, and full spa service.
LEAVE YOUR COMMENT