Las Vegas: surprisingly prominent health and wellbeing hub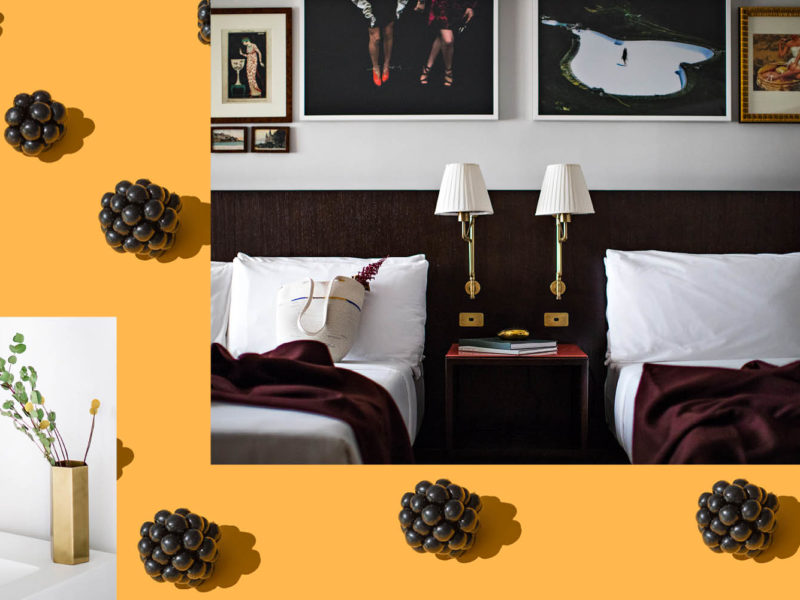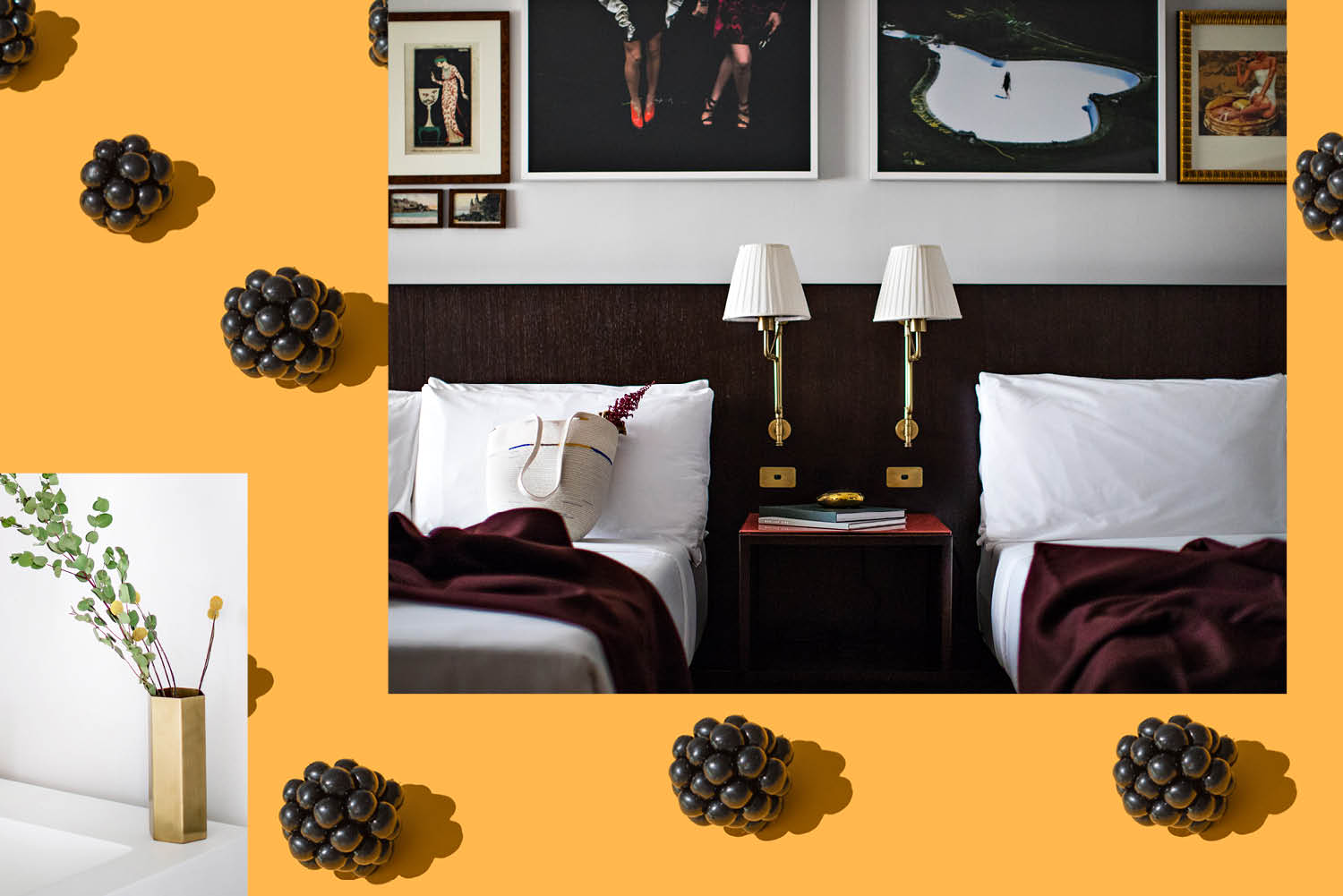 Thought it was all frozen margaritas and gambling? Tiffany Leigh discovers that the concept of Las Vegas health is far more balanced than you thought…
The last time I ventured down the seductive strip of Las Vegas, well… what happens in Vegas, stays in Vegas, right? While outrageous decadence and mischievous adventures are certainly the norm, there's balance offered here too. Believe it: this multifaceted city is rife in health and wellness, baby! Whether you're of the casino camp and seeking a brief respite from the exhilarating chaos or have always been keen to travel here but thought it wasn't for you, here's where to scope out alternative forms of fun, sans the hangover aftermath.
Stay:
Park MGM's new Stay Well Suites on the 23rd floor makes jetlag a relic of the past. Developed by Delos, this hotel wellness program allows you to become one with your new environment from the moment you land – thanks to nifty technology embedded within each room. A handy video greeting by health guru Deepak Chopra provides guests with a walkthrough of all the Stay Well amenities. Then get complimentary app access to award-winning Cleveland Clinic wellness programs for nutrition and sleep. Stay Well room features are plentiful and include a natural memory foam mattress for back support and comfort, circadian lighting that allows your body's 'internal clock' to adjust to new time zones, a vitamin C shower infuser for energy and supple skin, and an air purification system that eliminates toxins, odours, allergens and microbes.
Eat:
In downtown Las Vegas, VegeNation is where you can find vivacious vegan eats. The colourful outpost dotted with rainbow murals and verdant foliage is ideal for tucking into chef Donald Lemperle's modern comfort fare. You can feel good about eating at this 100 per cent plant-based restaurant. Best bets include addictive spicy-sweet buffalo cauliflower wings with cool and creamy ranch dressing; and the eggplant stack, a layered triple-decker wonder of thin eggplant slices with house-made cashew ricotta, gooey mozzarella and tangy tomato gravy that would make Nonna proud.
Sip:
Wandering the Strip can work up mighty hunger pangs but there's no need to make a beeline for the buffet – tide your tummy over until the next meal with wholesome treats at The Juice Standard. Feel energised with its 100 per cent organic Be Excellent nut milks. They're creamy, nutrient-dense, hydrating and can even double as a meal replacement. The Bee Legendary is a seasonal favourite and features a medley of sweet cashews, Brazil nuts, walnuts, a warm spice blend of turmeric, ginger, cardamom, cloves, nutmeg, and is finished with floral vanilla and local honey.
Sweat:
Get a body smack-down and butt-kicking in the best way possible with Sweat60 at The Cosmopolitan of Las Vegas. With over 20 years of experience in the fitness industry, you're guided by Palani Mak, whose intimately sized boot camp (a maximum of 14 participants) offers high-intensity interval training. Challenge your body with a seven-station circuit blitz that comprises boxing, battle ropes, burpee beams, boxing, plyometrics, core stability, strength training and more. Designed for wanderlusters, those on the go, and the busy business traveller – this is the most efficient way to sweat, have fun and burn as many as 600–800 calories in one 60 minute session.
Detox:
Beautify from the inside-out at Qua Baths & Spa inside Caesars Palace. Its Nobu Zen Treatment not only offers bespoke massages that tailor to your needs (massage therapists are trained in an array of techniques from lomi lomi to shiatsu) but it's their use of unique Natura Bissé treatment oils that takes the experience to a new level. With four different blends to choose from, the fitness oil is optimally crafted to mitigate any decongestion issues, offers anti-inflammatory properties and an overall comforting sensation. It's perfect for frequent travellers and those with muscle soreness from post-workout sessions.
Sahra Spa & Hammam at The Cosmopolitan of Las Vegas
It's not quite the fountain of youth, but it comes pretty close: the serenity-inducing spa offers an exclusive treatment that's the first of its kind in the United States. The BioEffect Eyglo facial makes use of a Nobel Prize-winning epidermal growth factor (EGF) serum, which sees bio-identical cell activators stimulate your blood circulation and allow for the skin to regenerate and become radiant, younger and healthier.
Zen:
The sky's the limit with Maverick Helicopters' HeliYoga: Limitless. Soar from the Strip to the Valley of Fire in a private helicopter and stand tall in tree pose enveloped by petrified wood and red sandstone. Attain a new and literal high with this ultimate yoga session led by award-winning Silent Savasana.
Make a splash with Mother Nature and do the wheel alongside smiling sea life. Yoga with the Dolphins at The Mirage is an underwater class that would render the Little Mermaid jealous. The aquatic yoga sessions led by industry veteran Janey Ziter is where vinyasa flows and yin poses are done in a glass room alongside dolphins who frolic beside you in Siegfried & Roy's Secret Garden and Dolphin Habitat.
Outdoor Exploration:
Drive 25 minutes west of Las Vegas to find a spectrum of stunning beauty awaits at the Red Rock Canyon. Take a break from the Strip to absorb all of the wildlife wonderment, waterfall oasis and sandstone bluffs here. With 26 different trails on offer, this conservation area is prime territory in Nevada for hiking, rock climbing, kayaking and biking.
LEAVE YOUR COMMENT