Review: Treebones Resort in California, USA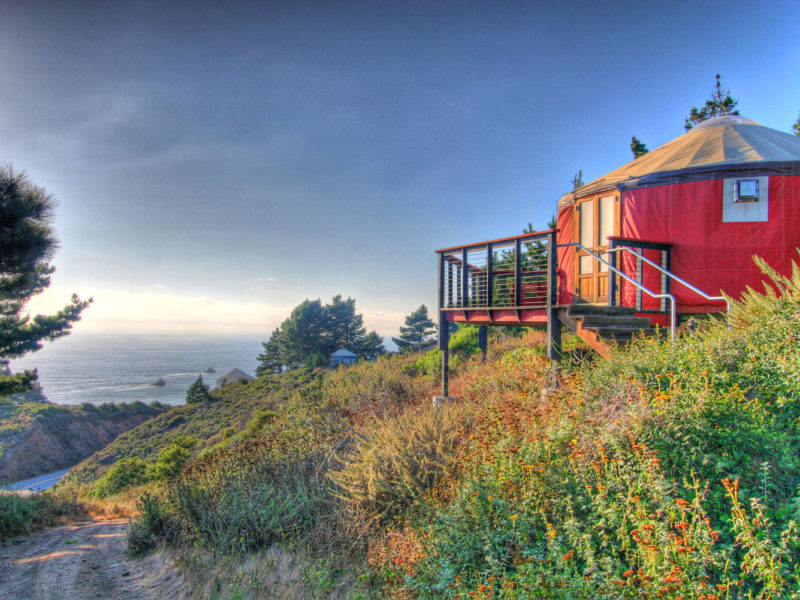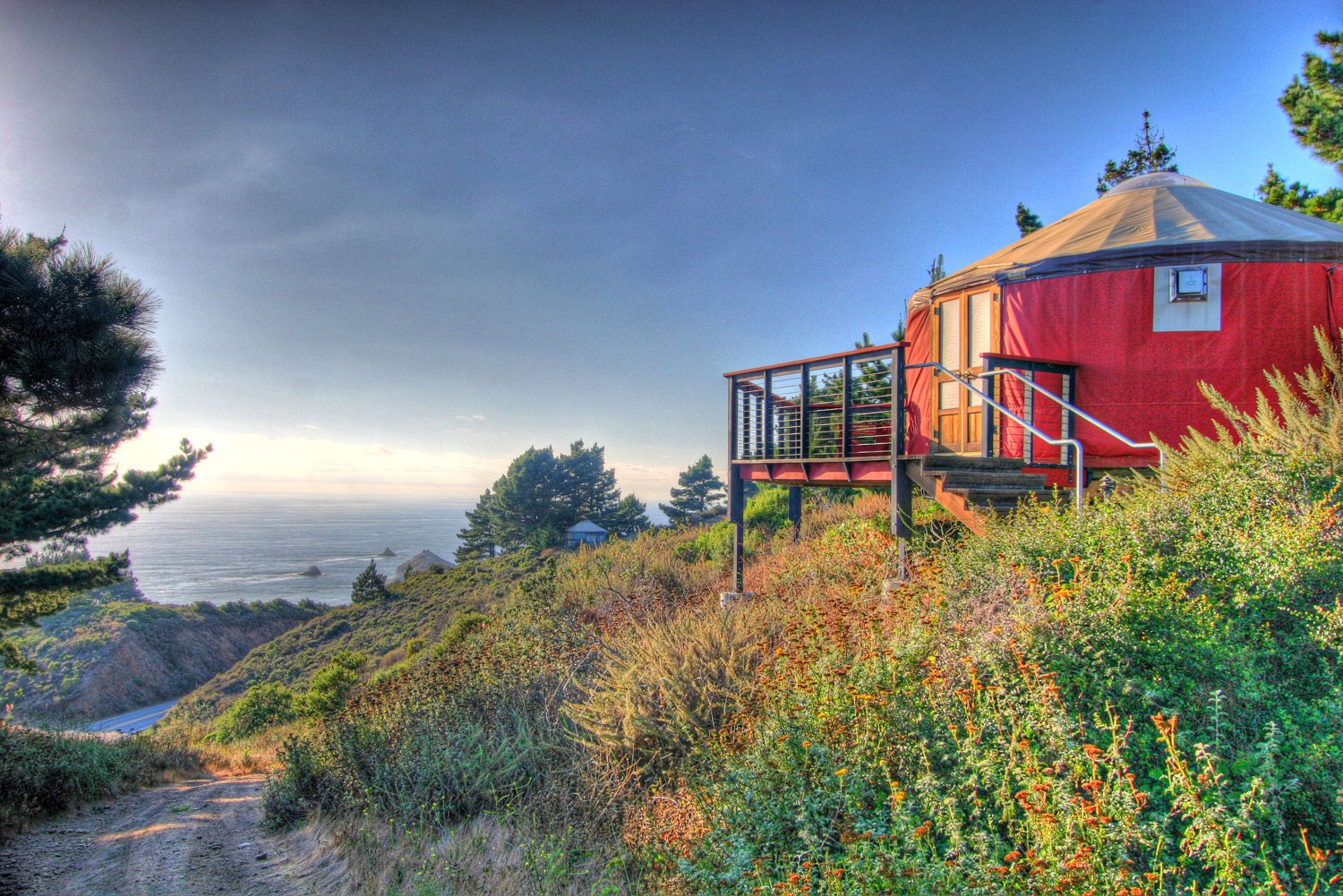 Leave your tent at home. Naomi Jaul finds the great American wilderness, Big Sur, has a surprising accommodation option.
It's the panoramic, fifty-shades-of-blue view that changes my mind.
Driving up Highway One from Los Angeles, sandwiched between the rocky Santa Lucia Mountains and the expanse of the Pacific Ocean, I was a little apprehensive about staying in a yurt.
On a cliffside.
With no internet connection.
And, as my husband and I discover when shown our 'room', no private bathroom either.
But as we drive up to the resort's reception, I see it: that mind-bogglingly vast horizon of shimmering sea planted under a clear sky.
And those thoughts of landslides, man-eating wildlife and nocturnal cliff-top walks to the loo disappeared as quickly as my 3G signal.
That's the effect Treebones Resort has on even the most Type A city slicker, even ones who, ahem, have been known to reject a hotel because of an ugly bedspread and swore off camping after a single Duke of Edinburgh practice run.
The 16 round, pine-floored tents that make up the resort cling high above the highway that runs through Big Sur, a still wild area the writer Henry Miller described in 1957 as a "a region where one is always conscious of weather, of space, of grandeur and of eloquent silence."
Fortunately, thanks to conservation efforts, not much has changed along this pristine piece of coastline, where the mountains dramatically disappear into the ocean.
That's partly why there are only a few sleeping options in Big Sur, which swing between upscale pricey inns and basic camping grounds.
Our partial ocean-view yurt, with a pillow-top queen bed and balcony facing the ocean, seemed like a happy medium at $209 for the night.
And it becomes clear as soon as we arrive that Treebones is a happy kind of place.
The friendly woman who checks us in the main yurt, where the resort's restaurant, comfy lounge area, spotless bathrooms and showers, and wi-fi are located (hooray!), cheerfully tells us that there's free yoga every morning at 6:00am and a breakfast spread of muesli, waffles, toast, yoghurt and fruit soon after.
She adds, with a broad smile, that the resort has its own well, everything is powered by propane-fuelled turbines, and the Californian cuisine served in the restaurant is partially sourced from their kitchen garden, which we're welcome to wander through.
And we do, after admiring our large yurt and its clear, domed roof with sunlight streaming through, and French doors that lead out to a small balcony with a million-dollar coastal view.
The garden is filled with mustard greens, artichokes, rhubarb and dancing butterflies, and we reach it via a dirt track lined with honey-scented blossoms that fill the air with their sweet fragrance.
It leads us past loveseats, around koi ponds and under towering redwood pines where children, couples and outdoorsy types occupy their time.
Later as I sip red wine from a paper cup on our balcony, we watch one of the most incredible sunsets – I feel like we're at an international summer camp in some alternate, far more aesthetically pleasing universe.
But no summer camp has food as good as this. My filet mignon at dinner is the best I've ever had; my husband's pan-roasted chicken with polenta worthy of silent reverie; the house-baked bread doughy and moreish; the simple garden salad a revelation.
Breakfast the next day is not as fancy but just as delicious, especially when eaten on the sweeping balcony at the main yurt and after a deep night's rest.
It seems the rustling of the yurt's canvas proved a relaxing soundtrack for sleep.
And as for the nocturnal call of nature?
As it turned out, it gave the best – and most unexpected – view of all: a canopy of thousands of glittering stars dropping into the dark expanse of the ocean.
The Details
Treebones Resort 71895 Highway 1, Big Sur, California, +1 877 424 4787 treebonesresort.com
The IT verdict
Naomi Jaul, who paid her own way, says: "Treebones is proof that going back to basics can be the most luxurious thing of all – especially when it comes with a view."
Notes
Naomi paid $209, plus dinner with wine for two ($130)
LEAVE YOUR COMMENT