Plastic Fantastic: Insider's guide to Los Angeles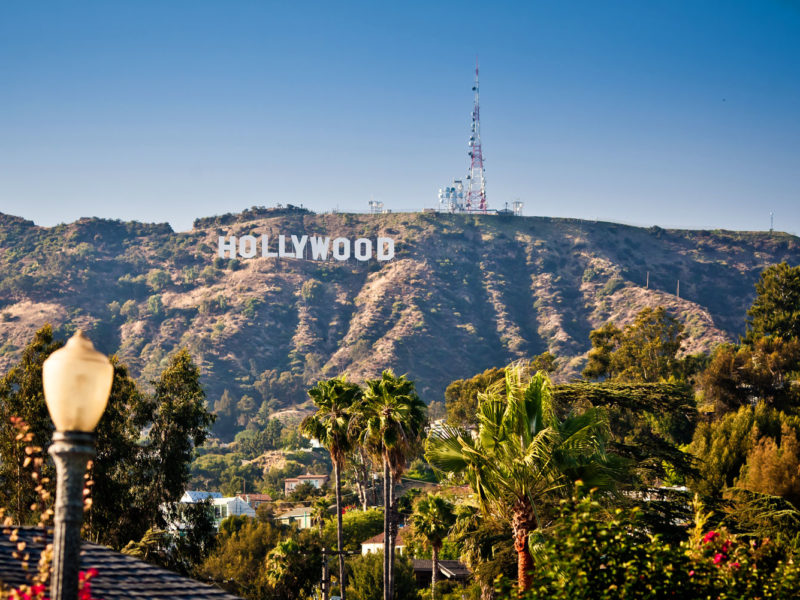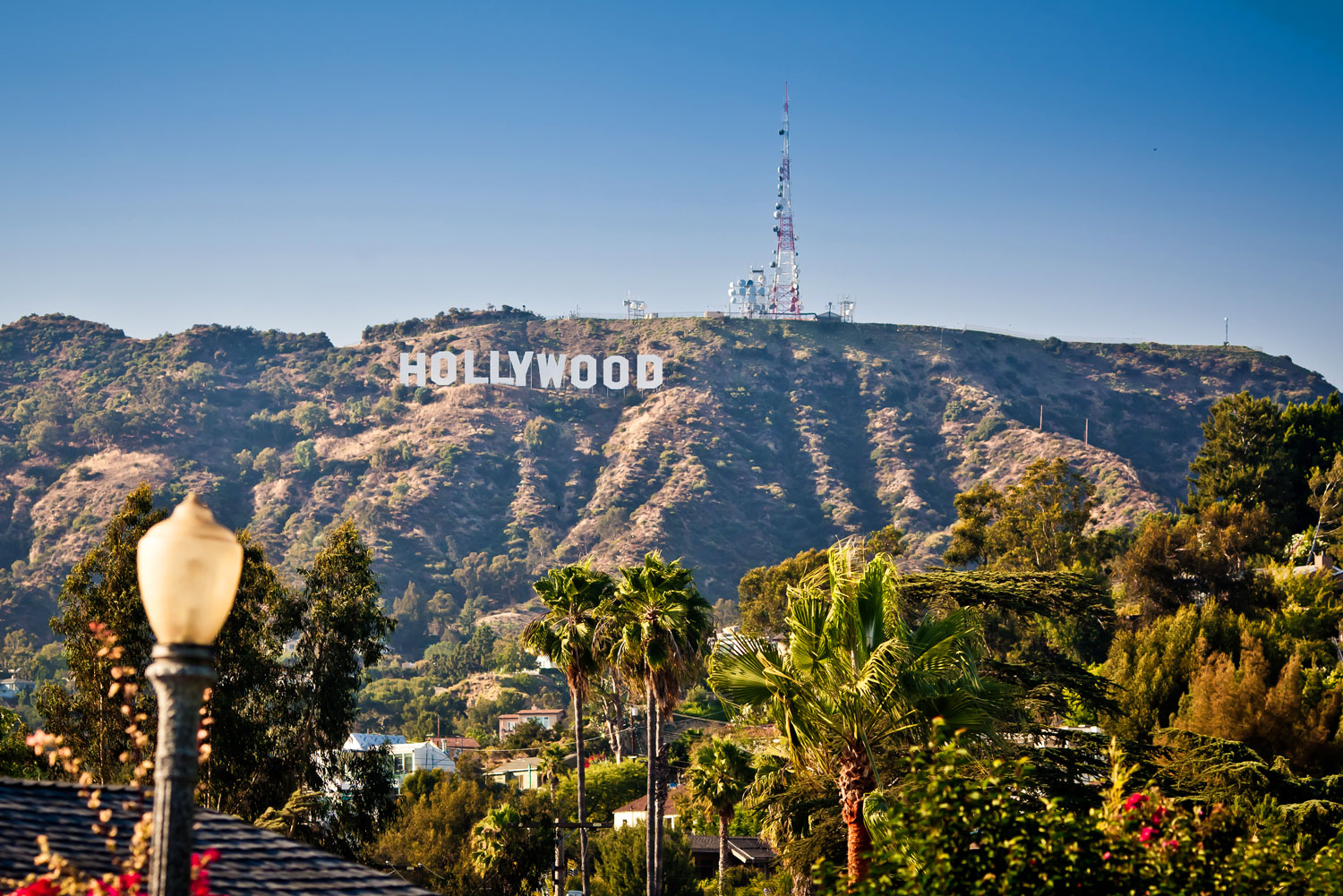 For travellers L.A is often a daunting and frustrating destination; somewhere in all that urban superficiality an amazing city is passing by.
Expat turned local Naomi Jaul reveals the best of Los Angeles.
When New York writer Dorothy Parker called Los Angeles "72 suburbs in search of a city", the observation wasn't meant as a compliment.
But the famous satirist had pinpointed one of the most enchanting characteristics of America's second-largest city – its dynamic, vibrant diversity.
It's an aspect of the City of Angels that visitors rarely notice; too distracted as they are by finding the gaudy glitz of the L.A they're served up in movies and on television, hunting down the Hollywood they feel they already know.
While that celluloid version does exist, it's by no means representative, and Hollywood – the neighbourhood that's become a byword for the whole city – is rarely on a local's list of favourite spots.
Natives know that beyond the famous sign, the handprints and the Starline tours, there's an L.A that bears little resemblance to its reputation or its reel time portrayals on Entourage.
They know the city that's branded superficial actually has a depth and breadth no paparazzi lens could ever capture; that it's undergoing a cultural transformation touted as the most exciting in the entire country; that its valley-bound smog belies a beauty that can be found in the hills and by the ocean, and even across the sheer sprawl of the city itself.
And they know that however definition-defying Los Angeles is, it's never ever boring.
You don't have to be a local to scratch the surface of Los Angeles and discover one of the most exciting drinking, dining and shopping scenes in the United States. You just need to rent a car; the most interesting neighbourhoods, while walkable, are spread out and often bisected by criss-crossing freeways.
To cherry-pick the best the city has to offer in a few days, divide a stay between two very different areas. Begin in West Hollywood, a central neighbourhood that's glitzy, ritzy and gay – with a dose of old Russia to boot.
Sate your appetite for the neon-bright scene of your imagination on the area's Sunset Strip, before heading west to the beachy enclave of Santa Monica, for a much more relaxed side of Los Angeles.
From these two bases, you can begin to get under the Botoxed skin of the city.
Downtown
Once home to opulent movie palaces, luxury department stores and socialite hot spots, Downtown was the city's chic heart in the 1920s and 1930s.
But by the 1960s, it was sadly all over. Stores moved to suburban malls and the area became known for its homeless people and junkies.
But today, its streets are coming alive once again with creativity, and week after week hip restaurants, art galleries and bars open in a regenerated area considered more edgy than dangerous.
While still grimy and certainly shady in some parts, the gradual migration of young professionals and artists into the area has given it a distinctly trendy vibe.
There's beautiful Beaux Arts architecture, dilapidated art deco cinemas along Broadway, and hip restaurants and bars by the dozen. Walk around its gritty streets and you'll notice the atmosphere is closer to Manhattan than Sunset Boulevard's strip mall sprawl.
Start the day with breakfast from one of the street food stalls at open-air Grand Central Market on Broadway near 3rd Street, which dates back to 1917.
Cross the road to the Bradbury Building, an 1893 architectural marvel where films as varied as Bladerunner, Chinatown and 500 Days of Summer were shot.
Opposite, you'll see the Million Dollar Theater, which marks the start of the Theater District – America's largest concentration of grand pre-World War II movie palaces.
These neon temples to film hosted the likes of the Marx Bros and Charlie Chaplin, and if you want to hear the history and even sneak inside one of them, the Los Angeles Conservancy runs walking tours of the area (laconservancy.org).
Rest your feet with lunch at Baco Mercat (bacomercat.com), a low-key but lively restaurant that's home to chef Josef Centono's creation, the baco – a kind of naan-like sandwich stuffed with vaguely Mediterranean/Mexican/Moroccan flavours.
Spend the afternoon visiting Downtown's landmarks: the striking Walt Disney Concert Hall (laphil.com), vintage-glam Union Station and historic Olvera Street.
If you show up on Spring or Main streets, between 2nd and 9th streets, on the second Thursday evening of the month, you'll discover the Downtown Art Walk, in which galleries like the Hive (hivegallery.com/2010) stay open late, DJs fill the air with tunes, and a flotilla of food trucks descends to feed the crowd.
If you'd rather view it all from above, don't miss Perch (perchla.com/gallery), an intimate rooftop lounge and bistro which boasts some of the best views of the area, plus a French-inspired menu and a jazz band on select nights.
Finish the night at one of the most unique and beautiful bars in the city: the Edison (edisondowntown.com), a multi-level lounge bar housed in what was once L.A.'s first private power plant, with a 1930s vibe, artisanal cocktails as well as burlesque and big band nights.
West Hollywood and Mid-City
Technically its own city, West Hollywood (WeHo) is home to one of Los Angeles' most famous destinations: the Sunset Strip.
The flashy West Coast answer to Times Square harks back to the 1920s, when gambling was prohibited in L.A. proper, and the casinos and nightlife moved to WeHo.
When the hippies and rockers moved into the area in the 1960s, it became known for its progressive environment, attracting a large gay population in the 1970s.
In the 1980s, after the dissolution of the Soviet Union, thousands of Russian Jews immigrated to the area. The result is a curious mix of European grocery stores, vegan restaurants, go-go dancers in bar windows and idiosyncratic shopping.
On the south and east fringes is an area vaguely known as Mid-City, home to great restaurants, the best museums and quirky boutiques.
You'll need a couple of days – or more – to really get around this huge area, and it's easiest to drive between the pockets of shops and sights.
Start your Mid-City mission at Blu Jam (blujamcafe.com), a prime breakfast spot in the heart of Melrose Ave that's famous for its cornflake-crusted French toast.
Wander the shops on Melrose, and if you're visiting on a Sunday, don't miss the Melrose Trading Post (melrosetradingpost.org), a bargain-stuffed flea market known for cheap vintage duds and furniture. If you miss it, one of the biggest and best vintage emporiums is Golyester (golyester.com) where costumers for Boardwalk Empire, celebrity stylists and vintage aficionados shop.
Stationery-lovers should stop at paper goods mecca, Pulp, a few doors down. Head over to Beverly Boulevard, between Poinsettia Place and Franklin Ave, and browse the quirky boutiques, including the whimsical Scent Bar (luckyscent.com/scentbar), home to fragrances you won't smell on anyone else, and Heath Ceramics (heathceramics.com), one of the only mid-century American potteries still handcrafting beautiful tableware.
Stop in at Milk (themilkshop.com) for a sweet treat, then swing by Hotel de Ville (notedelhotel.blogspot.com.au) if you're in the market for vintage designer sunglasses or geek chic specs.
Have lunch at La Otra Escuela (7615 Beverly Blvd), a happening taqueria (literally translates to taco shop) serving gussied-up, gutsy Mexican food.
Spend the afternoon at the Los Angeles County Museum of Art (lacma.org), stuffed with art legends like Rembrandt and Cezanne, ancient sculptures and seminal modern American art from Andy Warhol, Roy Lichtenstein and wall-fulls more.
If you're not exhausted, have dinner at so-hot-right-now restaurant, Son of a Gun (8370 W 3rd St), which looks like a beach shack for hipster pirates and serves dainty-and-delicious lobster rolls as well as the best fried chicken sandwich you'll ever struggle to get your mouth around. But that was just a warm up for the next day.
Fuel up for a whirlwind tour of West Hollywood at Urth Caffe (urthcaffe.com), a faux-ho temple to organic eats where you might just spot a celeb. Cross the road to Kitson, a two-storey shopping stop for quirky gifts, handmade jewellery and overpriced but pap-worthy clothes.
Head down to Agent Provocateur (agentprovocateur.com), which is as sexy as it is expensive.
A reader, not a lover? Well, the city's most beloved indie book store, Book Soup (booksoup.com) sits incongruously on Sunset Boulevard. Drive down the gaudy Sunset Strip, then cleanse your palate at Salt's Cure (saltscure.com) a tiny restaurant turning out a tightly-edited menu made from local Californian ingredients.
Head to the grandly glamorous Chateau Marmont (chateaumarmont.com) for a cocktail; play spot-the-celebrity and soak up the storied atmosphere.
Check out what's on at Groundlings (groundlings.com), the improv theatre with alumni including Kristen Wiig and Will Ferrell.
End the night at Jones (7205 Santa Monica Blvd), a kind of rock-and-roll Italian joint with killer spaghetti and meatballs, moodily-lit booths, a rowdy bar and a 1940s-meets-The-Strokes vibe.
The Eastside
If West Hollywood is a hyperactive gay Russian, the Eastside is a louche hipster foodie with Hispanic roots.
Once mainly home to a large Hispanic community, the neighbourhoods that make up the Eastside – Los Feliz, Silverlake and Echo Park – are now overrun with cool kids.
Don't let that put you off, though – they've brought great food and shops with them.
Start at Sqirl with G&B (720 N Virgil Ave), a tiny café in a yet to be gentrified pocket of Silverlake, where you can witness the contrast between the old working-class Hispanic neighbourhood and its new artisanal-foodie scene – as well as eat the best, most lovingly-made breakfast in the city, and enjoy coffee almost as good as what you'll find in Australia (in other words, one of the best cups in the city). A side of transparent, shaved prosciutto is always a good idea.
Head to Sunset Junction (corner of Sunset and Santa Monica Boulevards) for a wander around the curated, Instagram-ready stores: Intelligentsia for good coffee from hipster-hatted baristas (intelligentsiacoffee.com), Yes for typography-based gifts and handmade jewellery, Ragg Mop Vintage for pretty vintage dresses and the Silverlake Cheese Store for, well cheese, and things to eat with cheese (cheesestoresl.com).
Head further up Sunset to Echo Park for a you-won't-believe-it's-vegan lunch at Sage (sageveganbistro.com) and a pan dulce at one of the nearby Mexican panaderias.
Don't miss the quirk-filled Echo Park Time Travel Mart (826la.org/store), a non-for-profit store supporting creative writing students with the proceeds.
Travel back to reality and leafy Los Feliz, and check in for an old-school milkshake at classic diner Fred 62 (fred62.com). Don't feel guilty, because you're going to walk it off with a steep, 30-minute hike up to art-deco landmark, Griffith Observatory (park on Fern Dell Drive), through Griffith Park.
The views of Downtown, Santa Monica and the Hollywood sign are worth the effort. Stop at the Observatory itself for a cosmically-cool planetarium live theatre show.
Now you've worked up an appetite, head back down to Little Dom's (littledoms.com) for dinner – the Italian restaurant and bar feels like a throwback to the '40s but serves delicious updates on the classics to a crowd that inevitably includes a couple of indie celebrities.
Not ready to call it a night? Walk to the local dive bar that looks like it's straight from central casting, Ye Olde Rustic Inn (1831 Hillhurst Ave) complete with a jukebox, booths and $6 chilli fries if you need a late night booze-soaker.
Santa Monica
Experience SoCal (South California) beach culture at its best in Santa Monica, a town radiating out from a wide stretch of golden sand that plays host to sunseekers, beach bums and fitness freaks.
The upscale-but-laidback area first became popular for its amusement piers 100 years ago, and its one remaining stretch of boardwalk out into the Pacific is still its top attraction.
These days, Santa Monica is like Los Angeles' easygoing, beautiful little sister, with a penchant for yoga.
Start the day with breakfast at Farmshop in Brentwood Country Mart (farmshopla.com), a gourmet celeb favourite, before driving towards the beach.
Visit the Fred Segal flagship store (fredsegal.com), a maze of upscale boutiques favoured by the glitterati and beautiful people. Wander Main Street's mix of high-end and hippie shops (and on Sundays stop in at the Farmer's Markets) before heading to Santa Monica Place, an outside mall that hosts a food hall like no other.
Stop in at M.A.K.E for a delicious raw food lunch – you're in Santa Monica, after all. The health-conscious town also does killer comfort food: wood-fired pizzas at Milo + Olive (miloandolive.com), farmer's market fare at Rustic Canyon (rusticcanyonwinebar.com), cosy baked goods at Huckleberry (huckleberrycafe.com), and artisan ice-cream at Sweet Rose Creamery (sweetrosecreamery.com) – all worth a visit.
Head down to the Pier for a ride on the Pacific Ocean-perched Ferris wheel, then hire a bicycle from Blazing Saddles and cycle the boardwalk. Make a reservation around sundown at The Lobster (thelobster.com), one of the area's oldest restaurants with tasty locally-caught lobsters and one of the best views of the famous Santa Monica sunset.
And finally, debrief on the day with a cocktail at the swanky Huntley Hotel (thehuntleyhotel.com) – their rooftop lounge has sweeping 360-degree views of the coastline.
The Details
How to get there
QANTAS, Virgin Australia, Delta and United all fly direct from Sydney to LAX, with prices starting from around $1200 for a return flight.
When to go
Southern California is pretty pleasant all-year round, but April until September are the warmest months to visit.
Star-spotters will have the best luck in late January or February, as it's the awards season.
Where to stay
Affordable
Beverly Laurel Motor Hotel
Make like a 1950s Hollywood starlet and base yourself at this retro motel, which is attached to Swingers Diner. Lots of fun.
beverly-laurel.hotel-rn.com
Guesthouses to penthouse rental
Visit this easy-to-use apartment rentals site – it is popular for a reason.
airbnb.com
Comfortable
Standard Hollywood
This is where the Sex and the City girls stayed when they visited L.A. The hotel offers quirky rooms and a blue-astro-turfed pool area for a fun stay.
standardhotel.com
Hollywood Roosevelt
An historic hotel where the likes of Marilyn Monroe once stayed. It's in the heart of Hollywood and has retained much of its Golden Era glam.
hollywoodroosevelt.com
Luxury
The London West Hollywood
This hotel is chic, but not stuffy; a haven with an amazing rooftop pool area.
thelondonwesthollywood.com
The Viceroy Santa Monica
Sweeping views, stylish rooms and the perfect base for discovering the area.
viceroyhotelsandresorts.com/santamonica
Honour Roll
Long Beach
Forty minutes out of the city, you'll find a town dedicated to vintage clothes, furniture and music.
Go on the third Sunday of the month for the mammoth flea markets, or head to Retro Row on 4th Street.
Langer's
The New York Times called this old-school Jewish deli's pastrami sandwich the best in the country.
langersdeli.com
Musso & Frank
Old-school Hollywood glamour; this is a favourite filming spot for Mad Men and does a damn good steak.
mussoandfrank.com
Bouchon
Thomas Keller's French cuisine shines in this gorgeous Beverly Hills space.
bouchonbistro.com
Hollywood Farmer's Market
Every Saturday, grimy Ivar Ave turns into a farm collective, complete with baby goats, great meals and seasonal produce.
hollywoodfarmersmarket.net
The Polo Room
Another classic Old Hollywood spot, the Polo Room at the Beverly Hills Hotel is still a great space to spot celebs and soak up the atmosphere.
beverlyhillshotel.com/the-polo-lounge
Best thing about L.A
The hidden Golden Era gems – from swanky hotels to seedy dive bars – on almost every corner.
Worst thing about L.A
The traffic. Avoid the rush 'hour' periods between 8:00-10:30am and 4:30-7:00pm.
You should know
Download the Yelp app to your phone – this invaluable reviews site will pinpoint the best places to visit, eat, shop and stay wherever you are.
Americans don't know what a flat white is; the best option is a latte. Australian-style coffee is known as espresso here.
Visit laweekly.com for events listings on any given day.
When driving on the freeways, stay out of the far right lane – it peels off every few minutes to panic-inducing exits.
LEAVE YOUR COMMENT