Review: Vana Belle, Koh Samui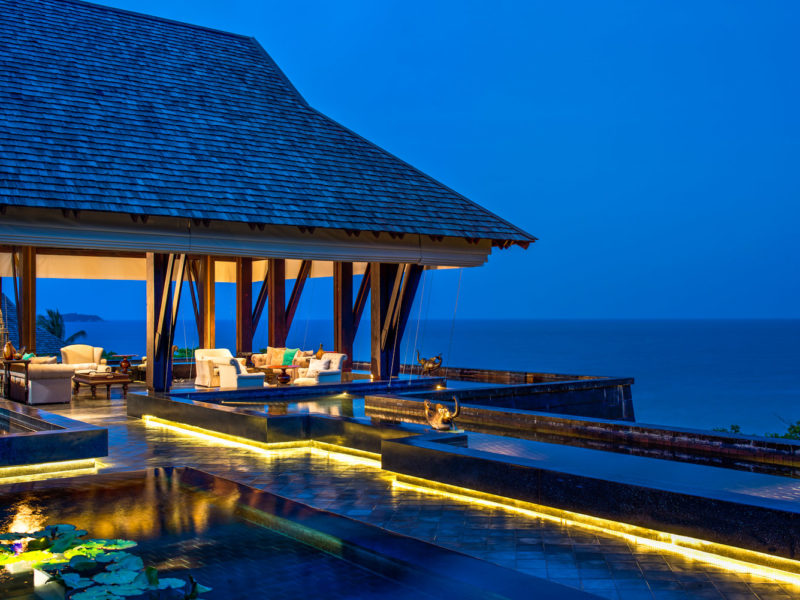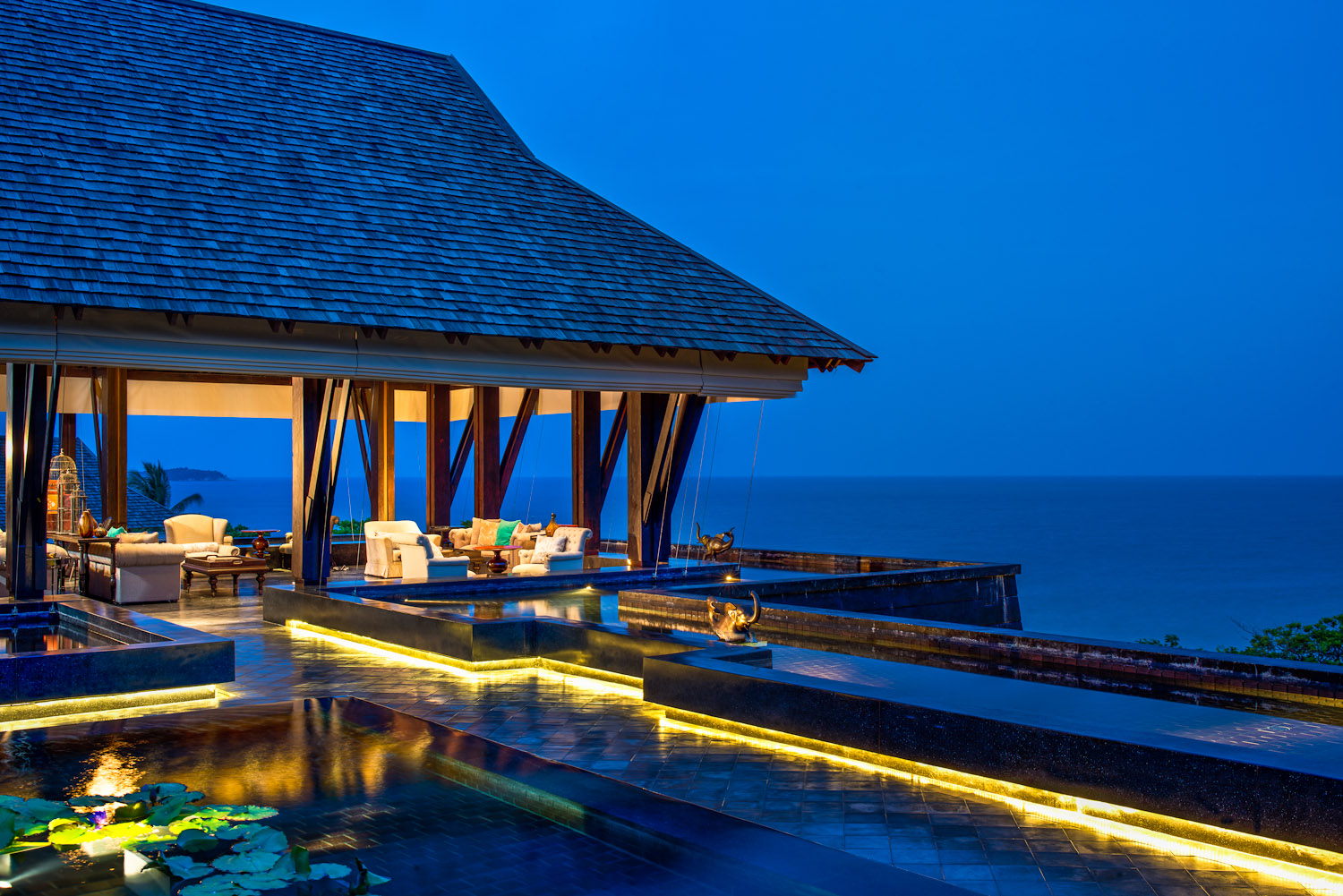 Nikki Gilmore discovers why the alluring Vana Belle resort might just be the pick of the competitive Koh Samui accommodation crop.
With a name inspired by the Thai word for "beautiful forest", I had an inkling we may be in for a treat.
Starwood has a reputation for delivering some truly stand-out properties around the world, so Vana Belle certainly had a lot to live up to.
Arriving
As we enter the gated estate, the drive takes us through a tranquil rainforest and we get the feeling that we could be the only ones on the island. Minutes later our car pulls in at the entry and we are greeted by the concierge and arrivals manager.
Our bags are taken care of and we are shown to a pedestal on which sits a traditional alms bowl filled with lotus flowers and rose petals.
We are instructed to cup our hands and told that the water will wash away any bad energy and emotions we have and will bring good energy, luck and happiness our way. It's a sincerely beautiful experience, one that keeps guests raving about the place.
The room
We are required to climb 20 stairs to reach our elevated room, but as the two-and-a-half metre-tall door is thrown open, all is forgiven: we are greeted by stunning water views that stretch on forever.
Apparently the sun will rise directly in front of us – we can watch it from our bed!
The arrivals manager walks us through the rest of the room pointing out the features and then explains the art of mixing cocktails with the ingredients that come standard with the mini bar (cinnamon quills, star anise, kaffir lime and the like).
Facilities
We are interested in the gorgeous infinity edge pool straight off the lounge room (parents with young kids take note: this room is not for you). As we settle in our complimentary iced tea arrives.
There are two ways you can access the facilities here including the main pool and restaurants – walk or be chauffeured in your own golf buggy by one of Vana Belle's accommodating staff. The latter becomes our preferred mode of transport, providing a great way to see the estate while arriving in style.
The pool and bar area is located behind the resort's beach, which is separated from the rest of the beach by a rock wall, making it nice and private. There are sunbeds with flowing white curtains in which to relax, and nearby, a secluded waterfall where the honeymooners in residence retreat to.
The food
Also at the beach level is Italian restaurant Panali, a great option for lunch for those reluctant to stray too far from the water.
The resort's signature restaurant Kiree is a must, especially for those wanting a romantic dinner, given its sultry lighting and enticing wine list. It offers up a range of exotic options for dinner and the cuisine is traditional Thai with a modern twist.
Some of the highlights included the betel leaf entrée with coconut, red ginger, lime, shallot and tamarind; the stir-fried crispy pork with red curry paste and kaffir lime leaves; and the chilli steamed tiger prawns in spicy Thai basil sauce (this dish leaves you gasping for the recipe and a glass of water at the same time).
By the end of our stay the heavy burden of expectation has been well and truly met.
Vana Belle is definitely a stand-out option in the jungle of accommodation on offer in Koh Samui.
Details
9/99 Moo 3, Chaweng Noi Beach, Surat Thani, Koh Samui
+66 7791 5555
The IT verdict
A lush tropical paradise, Vana Belle is a perfect escape for couples and honeymooners looking for peace and quiet.
Location 9/10
Chaweng Noi is the quiet section of Chaweng Beach with everything you need within a short drive.
Style/character 9/10
Beautiful modern Thai architecture with stunning views from just about everywhere.
Service 9/10
Excellent English-speaking staff; nothing is too much trouble for them.
Rooms 8/10
You can watch the sunrise from your bed but the open bathroom configuration doesn't allow much in the way of privacy, although honeymooners may prefer it that way!
Food and drink 9/10
The breakfast buffet is incredible, as is dinner at Kiree.
Value for money 8/10
At around $500 per night, it was a tad on the expensive side but you will definitely be pleased when you are here.
Getting there
Thai Airways operate flights daily between major Australian airports and Bangkok, with connecting flights to Koh Samui.
Among the packages they offer is Sydney to Koh Samui one way, from $752.
LEAVE YOUR COMMENT