Review: Centara Grand Resort and Villas, Hua Hin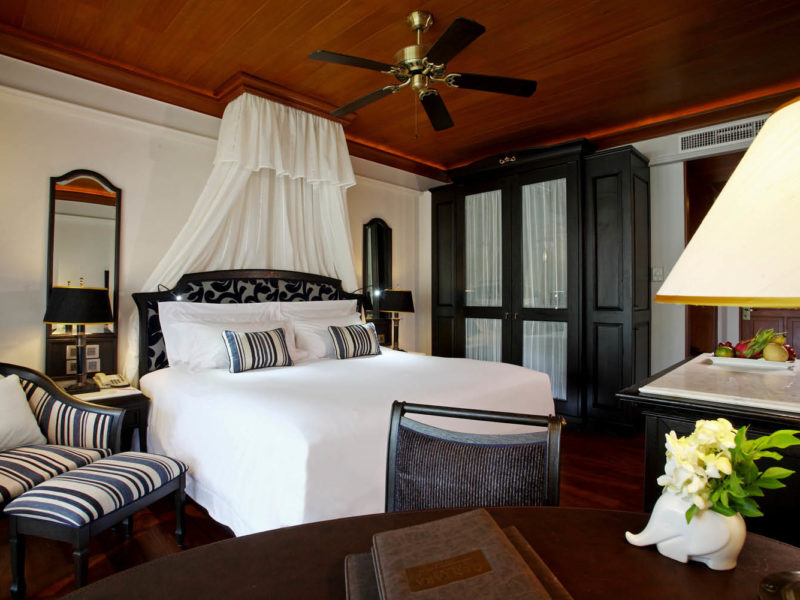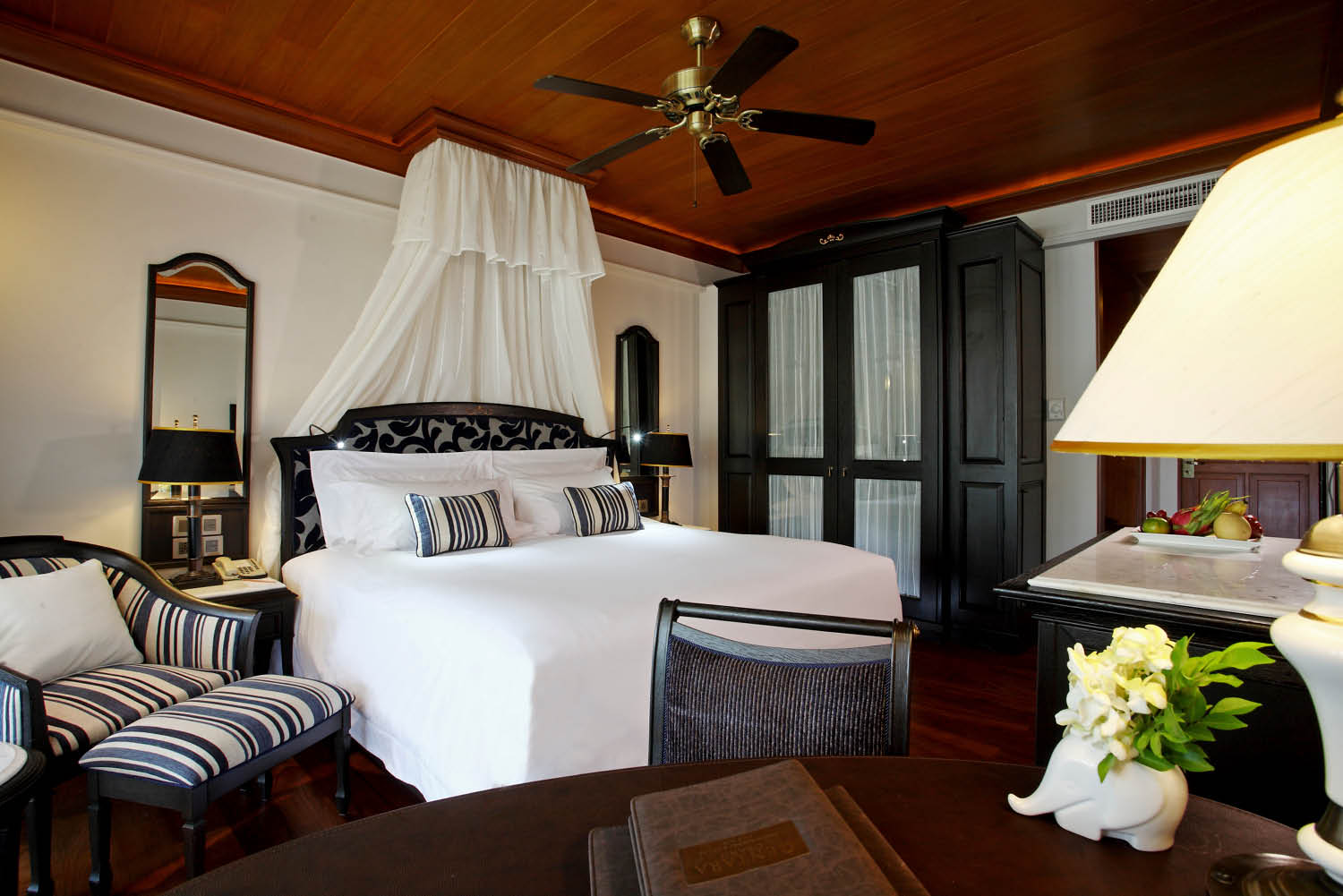 Susan Murphy lives it up at the grand dame of Hua Hin, a beautiful hotel from a bygone era.
Grand is a fitting moniker for the Centara Grand Resort Hotel and Villas Hua Hin, at home in its commanding position sprawled across 16 hectares of beach front, overlooking the Gulf of Thailand.
Opened in 1923, the former Railway Hotel was developed under the patronage of Prince Purachatra and the Thai royal family, who had built holiday palaces for themselves in the region and wanted to see a decent standard of accommodation available to others.
Serene and oozing comfort, as the prince had in mind, the hotel is built in a European style; two- and three-storied wings with white walls and a red terracotta roof. The 248 rooms fan out from a central reception, overlooking the beach in one direction and expanses of garden in the other.
At the end of a long driveway, we are met on arrival by an efficient team of men in Thai-style trousers and women in cream blouses and jewelled necklaces. They offer us an electric blue mocktail in an elephant-shaped vessel – the elephant is a feature throughout the hotel – and lead the way to our Garden Wing room.
The twitter and chatter from the trees along the way make us feel as though we are deep in the jungle. Long-established Royal Palms, persimmon, fig trees and huge clumps of red ginger make up the tropical surrounds. Giant frangipani trees, festooned with cream and yellow blooms, host black butterflies the size of a child's hand, while lotus ponds, hedges and topiary, shaped into rabbits and elephants, dot the well-tended lawns adding a tamed dimension to the grounds.
Teak floorboards make a soft creak underfoot in our room, which has dark wooden furniture, a four-poster-style bed and silk soft-furnishings in shades of grey. In the bathroom there's a deep Art Deco-style bath and matching taps that look like originals. The room opens onto a balcony overlooking the Garden Pool, one of four spaced around the hotel.
Downstairs, the original reception, now a cosy cafe-cum-museum, is a delicious place to loll for afternoon tea. The hotel stood in for Phnom Penh's Le Royal in The Killing Fields film, and a signed photograph of the cast adds to the cafe's memorabilia collection.
There are four restaurants specialising in different cuisine spread around the hotel; the breakfast is served on the terrace at the Railway Restaurant, the perfect place to watch well-heeled families from all over the world start their day, choosing from dumplings, Danishes, curries and crepes, salmon and sausages and seven types of freshly squeezed juice.
A tiny outdoor cafe beside the Garden Pool becomes my favourite place for lunch, topped off with a mini tub of Fezt ice-cream enjoyed on our sun-lounges beside the pool.
The hotel's lovely spa, Cenvaree, is a must. As my feet bathed in a bowl of warm water laced with frangipani petals, an English woman draped across the chair beside me explains that she stays at the Centara Grand three times a year. I can understand why.
Details: Centara Grand Resort, Hua Hin
Centara Grand Resort and Villas Hua Hin – 1 Damnerkasem Road, Hua Hin, Thailand
The IT Verdict
A grand hotel heaving with heritage. I could happily hole up here for days.
Location: 10 / 10
Located in the heart of Hua Hin on the beach.
Style / character: 10 / 10
Heritage hotels sometimes lose their character after a renovation; not this one. Many original fittings such as the Art Deco lights remain.
Service: 9 / 10
The hotel has been serving people for almost a century; they know what to do.
Rooms: 9 / 10
Our Deluxe Room had all we could have wished for.
Food and Drink: 9/10
Plenty of choices for good food and service.
Value for money: 9/10
Our Deluxe Room was $151 per night. Suites are $276; villas with private pools range from $301 to $400.
All IT reviews are conducted anonymously and our writers pay their own way – so we experience exactly what you would.
LEAVE YOUR COMMENT