Review: Hilton Fiji Beach Resort & Spa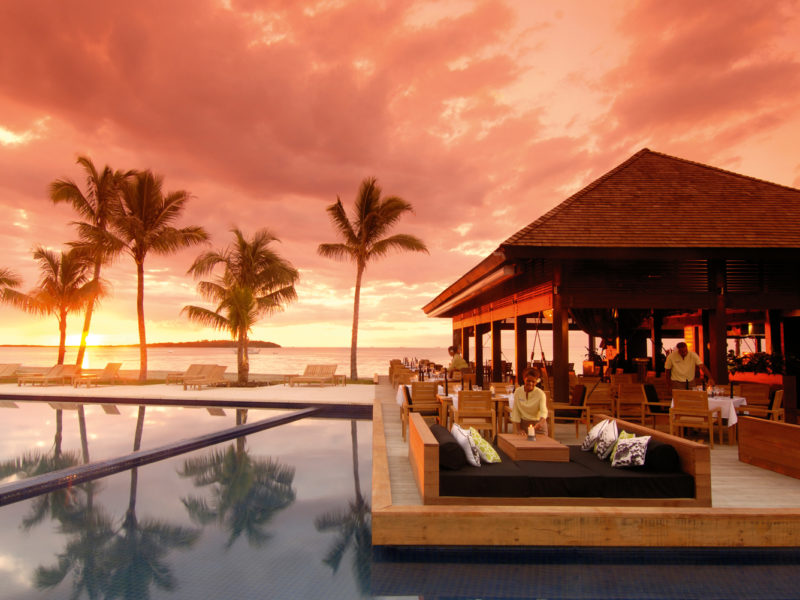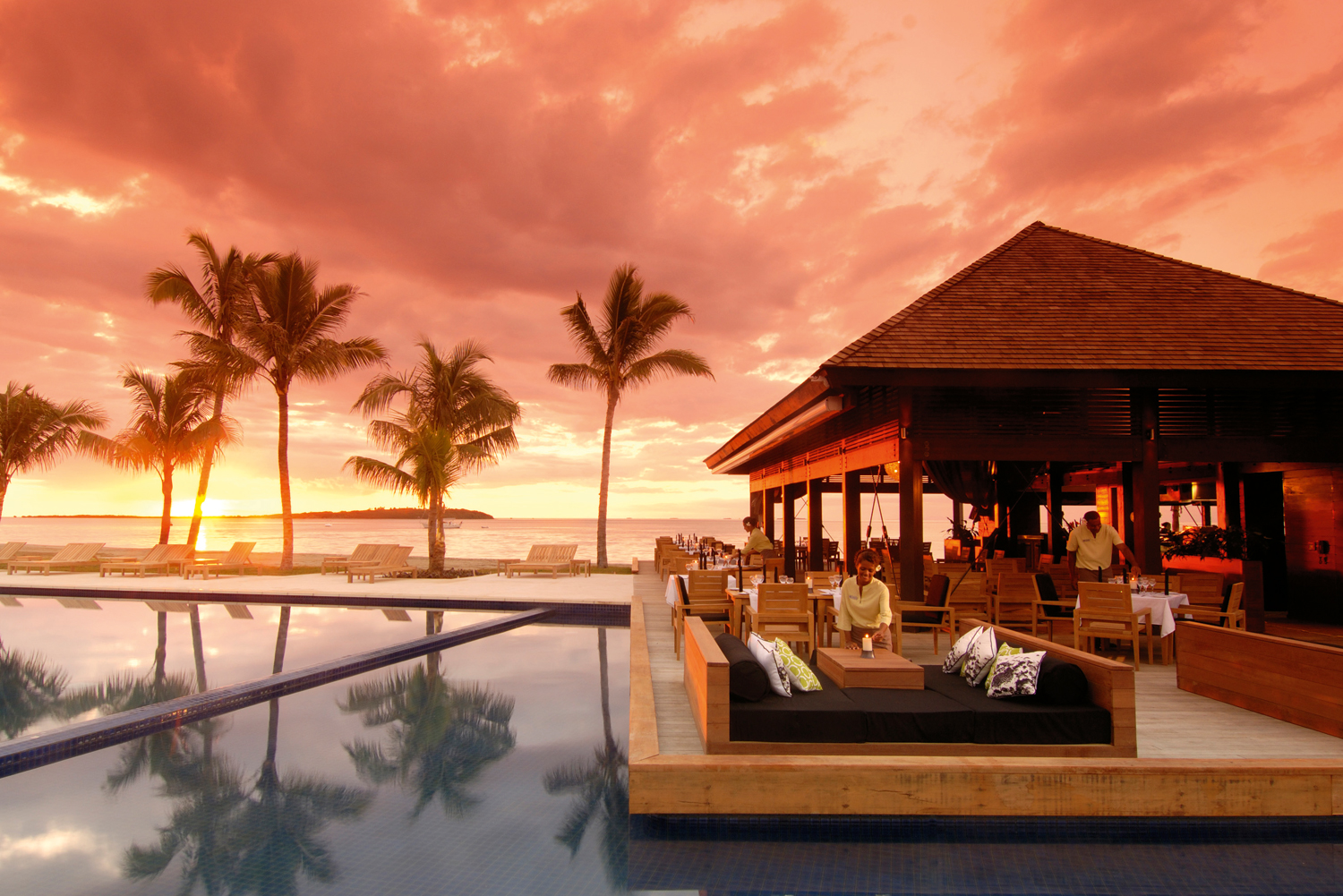 Heading to the holiday hotspot of Denarau Island, we find out if you really can get that luxury Fiji resort experience without breaking the bank.
Sometimes a resort just gets it wrong; everything that could go wrong, does go wrong for just one guest.
It's no one's fault. It just happens. And as we all know, the measure of the establishment is how they deal with the situation.
I was that guest when I stayed at Fiji Beach Resort & Spa Managed by Hilton, now Hilton Fiji Beach Resort & Spa.
If I was an expert reviewer on TripAdvisor, let's call me 'CrazyAngryUnstable72', my review would probably start with, "Stay at the Fiji Beach Resort & Spa at your peril. My stay was fraught with disasters. Despite moving me when they needed to, making sure I was happy in the new room and giving me a small gift to apologise, it just isn't good enough. I was inconvenienced for a total 40 minutes and I was not refunded but given a bottle of wine. It ruined my holiday."
However, as a sane and professional travel writer I can tell you the Fiji Beach Resort & Spa is still the place to stay on Denarau Island.
The room
My criteria was simple: a relaxed, roomy apartment in a modern five-star Fiji resort perfect for a 'fly and flop' short stay for under $250 a night. Who said I am fussy?
I decided to book the Fiji Beach Resort & Spa after a fair bit of research. Travel writing mates all pushed me towards the Westin, acquaintances gave the Radisson Blu a good rating, but the Fiji Beach Resort & Spa just appealed to me the most.
Denarau Island fits the destination requirement. Just 30 minutes from Nadi airport and only $16 in a taxi, it meant a hassle-free transfer from airport to resort. The island itself is home to nine resorts, of which most are good.
What to expect when you arrive
The overall aesthetic at the Fiji Beach Resort & Spa was white billowing curtains, chocolate brown sun lounges and timber furniture with royal blue and black pool furnishings.
It creates a modern resort feel in an idyllic setting on the northern tip of the beach at Denarau, with swaying palm trees and plenty of space for privacy.
A quick word about the beach at Denarau. 'CrazyAngryUnstable72' would say it is "terrible".
In reality it is a beach with no waves, some pebbles, mostly grey and off-white sand. It's not turquoise and brilliant bleached sand but neither is it terrible. It's a great stretch for a walk and maybe a swim, but in my middle-aged malaise I am more and more finding the sand-free pool more to my liking.
The resort layout is thoughtful and at the heart of what makes the resort work well. The rooms are all housed in simple one-storey blocks in a four rooms up-and-down format.
Two one-bed studios and two one-bed apartments on each floor are then easily transformed into two bedroom apartments by connecting doors.
The rooms themselves are bright, sunny and simple, continuing the resort's white and brown colour palette. The kitchen in my one-bedroom apartment was well stocked for serious self-catering cooking. The in-room products and linen were as expected – luxurious.
The pool and kids' facilities
A seven-pool complex is at the heart of the common area of the resort. It sounds more impressive than it was, but consisted of a 50-metre length pool divided and sub-divided into different pools. The two very large adults-only pools worked a treat; I didn't hear or see one scream, screech, tear or tantrum.
Like all decent Fiji resorts the kids activities were endless, with something every half an hour to make sure that parents were as hands-on or hands-off as they wanted (or needed) to be.
The kids' club was helpfully very far from the pool complex with a huge play area and undercover activity centre. I was making notes for a return trip with the family.
The food
The three dining options were varied enough to not become quickly boring. Whilst food on the island has a deserved reputation for being more miss than hit, Fiji Beach Resort & Spa managed well on the menus.
Nuku, the pool restaurant, had a mix of relaxed western cafe-style dining and some local options. The local delicacy kokoda (pronounced conconda) of raw fish cured in coconut milk and lime was light, delicate and balanced without being sloppy or chewy.
Dinner was a good steak and a decent glass of wine. A couple of lunches and dinners at Nuku would keep me interested.
Alternative dining on the beach at Maravu was a yum cha lunch or Asian dinner. The lunch was awesome with the san choy bau my personal favourite. Dinner was a disappointment and the only food let down of my stay. It was just too much like a 'cheap Chinese takeaway' in the outer suburbs of Sydney or Melbourne.
The few small things that did go wrong
So what did go wrong? Small things really.
They were momentarily irritating, but quickly forgotten. The air conditioning unit broke down and I was moved to another room within half an hour. My sleep-in was interrupted at 8:15am by a spa staff member asking me if I wanted my appointment changed to a time that I had declined the previous day.
At check-in my room was not ready in time, and I had to return twice to reception to see if my room was ready. The turn-down maid didn't hear my five "PLEASE COME BACK LATERS" so she was greeted by my smiley dial in the bathtub reading a magazine. Awkward! But it was a nice tub for a soak.
As stated previously, the resort staff dealt with the problems efficiently (not on 'Fiji time' thankfully) and followed up. What more can a reasonable person ask for?
Two structural issues did show up. The one-bedroom apartment shares a balcony with the studio next door. Sitting on the sofa making notes I was distracted by a bottom covered by threadbare and worn underwear stepping onto the balcony for a cigarette.
The newlyweds next door (only honeymooners would spend that long indoors with the Do Not Disturb sign up) appeared to be chain smokers, so the balcony was a no-go zone for me.
The spa was not in a dedicated area, but on the bottom floor of a two-storey block with guest rooms above.
My treatment was superb, so as a reasonable person I am not complaining.
The details
Hilton Fiji Beach Resort and Spa
Denarau Island
Quentin paid $249 per night through hotels.com in 2012; as of 2020 rates start at $338.
The IT Verdict
Quentin Long who paid his own way and visited anonymously, says: "I had a simple requirement: easy, lazy, luxury and roomy for under $250 and the Fiji Beach Resort & Spa delivered. Great stay even if it wasn't the smoothest, the staff dealt with it admirably. "
Two more great Denarau Island Resorts
Radisson Blu Resort Fiji
A big hit with families because the pool is shaded and a swim-up bar is always a bit of fun. Even better, there are some excellent value deals out there.
From $213
The Westin Denarau Island Resort & Spa
The pool complex is the highlight with overhead bures and great public areas. The room complexes are an old-resort style, so a little cramped.
From $420
LEAVE YOUR COMMENT