The best things to do in Mumbai, India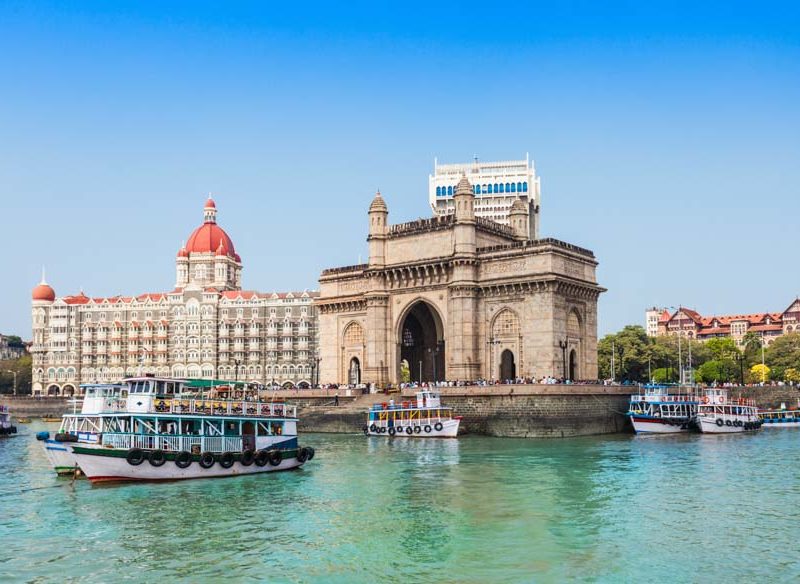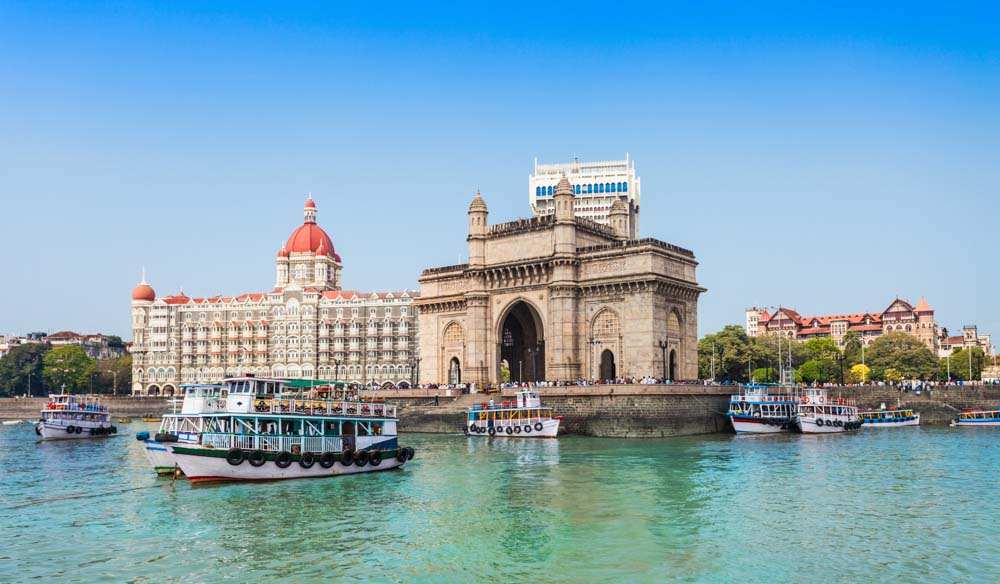 Here's the best way to spend your time in the old heart of Mumbai, Fort, from visiting Victorian masterpieces to a date with a Bollywood film and the Gateway of India.
Where to sleep in Mumbai
Taj Mahal Palace Hotel
The iconic Taj Mahal Palace Hotel has it all: six storeys that combine the Indo-Saracenic style with Victorian Gothic, Romanesque and Edwardian details; topped off with a huge Moorish dome… and that's just the architecture.
Located in a prominent Colaba location overlooking the Arabian Sea and a stone's throw from the Gateway of India, the hotel – built by Indian industrialist Jamsetji Tata – has been the jewel of the city since it opened its doors in December 1902.
It was the first building in the city to be lit by electricity and held the first licensed bar; today you can choose from a number of fine dining options within the hotel.
Its grace, charm and luxury has attracted maharajas, dignitaries and celebrities to stay – its 550 rooms and suites includes the Ravi Shankar suite; so called after George Harrison stayed here in 1966 under a pseudonym and studied sitar with the (equally legendary) Pandit Ravi Shankar.
What to eat in Mumbai
There are 6 local Mumbai favourites you can't leave without trying.
1. Bhel Puri
Rice with papadi, mango, potato, chutney, sev and onion.
2. Bombay Sandwich
White bread with potato, beetroot, cucumber, tomato, onion and mint chutney.
3. Batata Vada
Potato dumplings with chilli, ginger, turmeric garlic, lime and coriander.
4. Vada Pav
Dumplings added to a bun and accompanied with a fiery sauce.
5. Butter Crab
A simple seaside classic; enjoy a takeaway with oodles of garlic butter.
6. Ragda Pattice
A street food favourite: chickpea stew with pattice of fried potato.
Festivals to attend in Mumbai
India is a land of festivals and in any given month in Mumbai you might find yourself swept up in colourful celebrations.
Ganesh Chaturthi – 25 August
Celebrating the birth of Ganesha, the Hindu god of wisdom, preparations for Ganesh Chaturthi begin months ahead in Mumbai where over 6000 Ganesha idols are commissioned every year.
At the end of the seven to 10 days' worth of festivities, thousands of processions come together on Mumbai's beaches to immerse the idols in the sea; accompanied by music and dancing.
Diwali – from 19 October
India's five-day-long festival of light, Diwali marks the start of the Hindu New Year and sees diyas (oil lamps) twinkling from inside homes and fireworks lighting up the sky (the most impressive display is at Marine Drive).
Take a wander down 'Lantern lane' – LJ Road at Matunga-Mahim – after dark and you'll find a dazzling display of lamps for sale in all conceivable colours and forms.
The impromptu market is an attraction in itself.
Kala Ghoda Arts Festival – early february
This is India's biggest celebration of its many cultures, a month of traditional dance, food and visual arts.
Various venues across the city host everything from film to stand-up comedy, book readings and you'll also find plenty of food stalls.
The guided heritage walks are a great way to explore Mumbai's architecture and urban design that constitutes one of the most crowded cities in the world.
Did you know?
More than 22 million people live in Mumbai and smack bang in the middle of it is the Sanjay Gandhi National Park, where you'll find leopards, deer, crocodiles and monkeys, as well as ancient Buddhist caves.
At 104 square kilometres, it cuts a huge swathe out of the city, forcing commuters to travel around it to get to work.
Bollywood
Mumbai is famous for being the home of Bollywood, the centre of India's Hindi film industry that generates more than 1000 movies a year.
Full of colourful dance routines the films often include intermissions, given they're often three-hour epics.
Join a Bollywood tour to watch stars getting their make-up done, sets being made and dances being choreographed. For info, visit getyourguide.com.
What to do in Mumbai
1. Gateway Of India
Start your day under the impressive arch of the Gateway of India, finished in 1924 to greet important officials to the country. It was planned to welcome the Emperor and Empress of India, King George V and Queen Mary in 1911, but construction didn't begin until 1915.
2. Regal Cinema
You can't come to Mumbai without watching a Bollywood movie surrounded by fans of the genre. All the top films are shown at the Regal Cinema, its Art Deco façade a welcome relief from all the Victorian masterworks.
3. Chhatrapati Shivaji Maharaj Vastu Sangrahalaya
Surrounded by palm-tree studded gardens, this museum has that quintessential old-world feel and is full of curiosities, ancient relics and stunning art from the Indian subcontinent.
4. Fashion Street
Pick up a silk scarf at this colourful street market for the rest of your travels around the temples and sights of the city. Practise your bargaining skills as you haggle over everything from saris to Persian-style slippers and jewellery.
5. Chhatrapati Shivaji Terminus
Catch a train from this World Heritage Site (pictured top left) just to experience the hustle and bustle and organised chaos of Mumbai. Completed in 1888 it's a striking Gothic, Victorian edifice.
6. Minara Masjid
Occupying a corner of Mohammed Ali Road, the lanes outside this mosque are also a bustling food market, with stalls operating late into the night. Come here for chicken and quail, the smell of which fills the air from countless tandoors.
Want to discover more about Mumbai? Visit our India go-to guide page
LEAVE YOUR COMMENT