Review: Hotel ZaZa in Houston, USA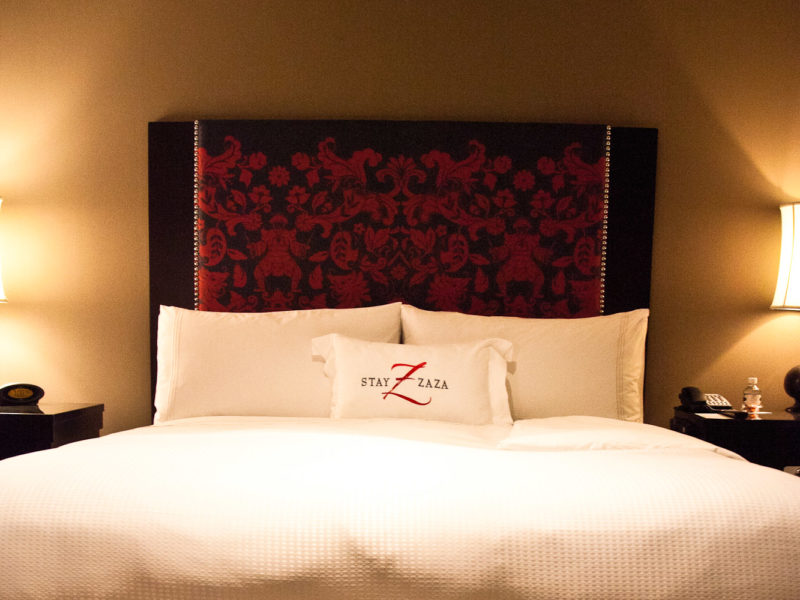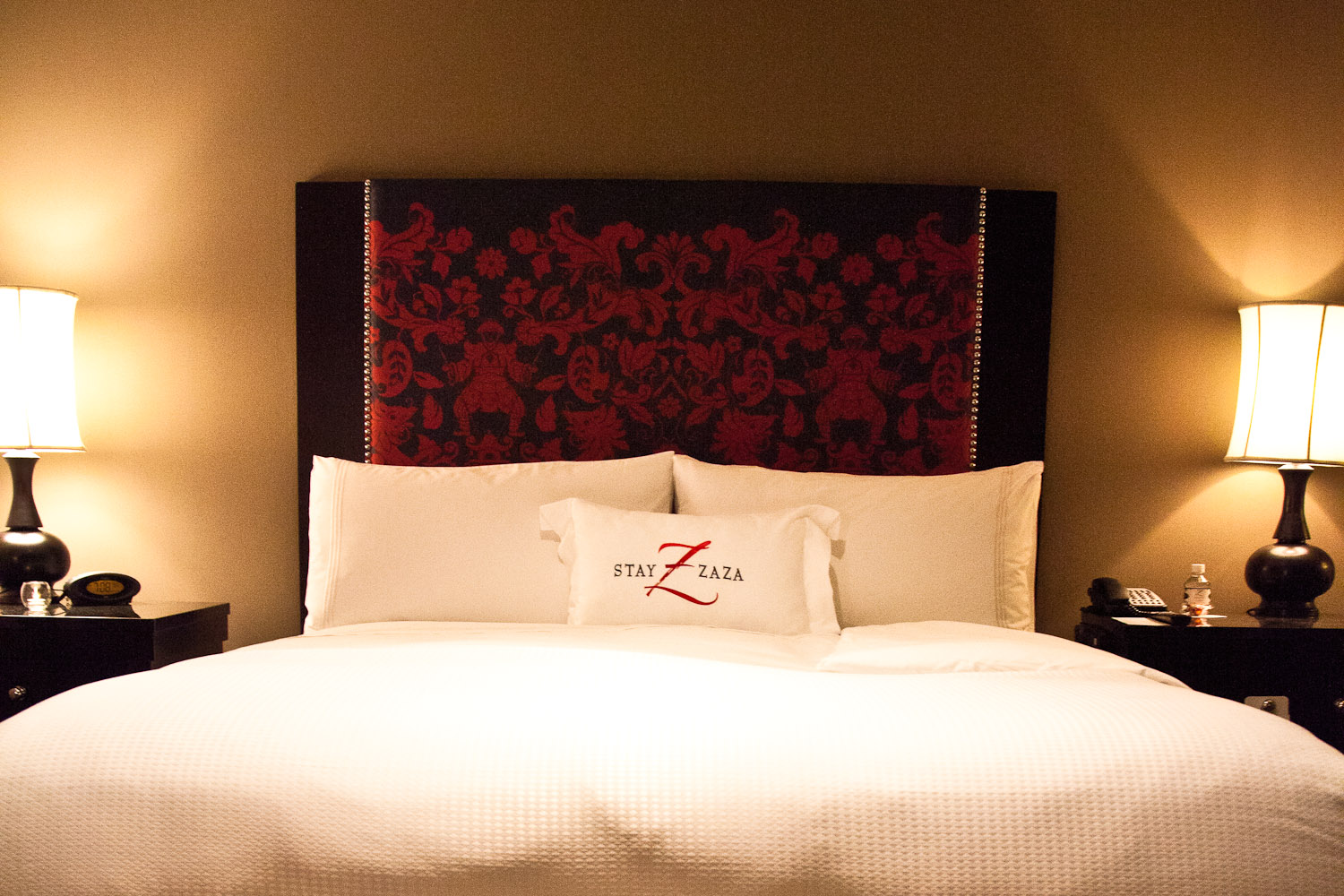 With Air New Zealand about to land in Houston, IT went ahead of the first arrivals to search out the best place to stay in Houston. Words Quentin Long
The name conjures either glamorous Gabor-induced visions of opulence or exotic vaudevillian magic shows.
And Hotel ZaZa delivers on both; it is simultaneously sumptuous and mysterious while also having great whimsy and humour.
A Houston institution, Hotel ZaZa is an independent hotel that likes to express itself, much like the phonetic namesake. Its status as the grand dame of Houstonian establishments is due to not only its style but also location.
In the heart of the Museum district, the very worthy Museum of Fine Arts Houston is across the street from the lobby, while the even more worthy Museum of Natural Sciences Houston is a stone's throw from the pool at the rear.
Add ZaZa's 'Magical Carpet Ride' and you get even more cultural bang for your buck. Not your typical hotel shuttle, the car is a revamped police car complete with bull-bar-mounted long horns that will take you anywhere you like within an eight-kilometre radius, incorporating many of the area's 20 museums.
But it is inside that the hotel starts to really shine. All sense of time of day is lost as you enter the lobby. A very dim space with lowish ceilings, it feels like you have entered a club cum gentleman's establishment; I would label it bordello chic.
A large chandelier hangs above a communal table and chairs, while two wing-backed zebra skin chairs add a touch of the exotic. Small tea lights sit on coffee tables give an even gentler flicker to the dimly lit room.
A quick check-in at reception on the left-hand wall has me on my way to… where are those lifts?
I find myself wandering under another much larger chandelier, this time casting a subdued pink glow over a baby grand. A huge Chinese fabric ancestral portrait hangs on the wall. It's all very eclectic, not to mention the mugshot of Frank Sinatra I spy as I hunt out these elusive lifts.
I was saved by a fellow guest. "Are you looking for the lifts? I had the same problem the first time I stayed here, " he explains pointing me in the right direction. "I love this place, I always stay here, it's my favourite hotel in the world." That's devotion.
I am deposited on the third floor where there are more chandeliers lighting the muted olive brown hallways, which is hung with black-and-white portraits of Hollywood stars in their pre-A-lister days; chubby, boyish-looking Matt Damon greets me every time I leave my room.
A huge king-size bed, two bedside tables, a leather lounge chair and desk below a wall mounted TV do not even come close to filling the very spacious room. A red-and-black print bedhead with Asian warrior motifs contrast against olive brown walls.
By comparison, the bathroom is disappointing. It is rather small and, to be honest, dowdy. The bath is tiny and the brown marble wash basin top is outdated and stands out as such in a place so stylishly designed. The C.O Bigeolow products are to be expected in a hotel with such high standards.
There is a real (and reassuring) sense that ZaZa doesn't take itself too seriously. On the bedside table a bottle of water sits on a coaster quoting George Burns: 'Happiness is having a large loving close knit family in another city'. The 'do not disturb' door hanger says 'I'm busy putting on my make-up'. These small and playful touches are found throughout your stay.
While styled as a boutique hotel, ZaZa is anything but bijou. There are 315 rooms and suites over 13 floors, including some whimsical concept suites: 'Houston We Have a Problem' has bubble chairs and '60s décor. The Magnificent Seven suites come with gourmet kitchens, multiple bedrooms, whirlpool tubs, balconies with skyline views.
Back in the lobby a dark hallway leads to Monarch's, the hotel restaurant. Subdued and moody, it has a gorgeous outdoor patio where red fairy lights are wrapped around tree limbs.
Inside is a more traditional American diner. For dinner you can have small plates, pizza or a main. I had a niçoise crusted tuna salad with tiny tomatoes, deviled egg and spring greens.
ZaZa balances the opulent, eclectic and whimsical and makes it work. I wanted more of the fun and self-effacing elements, but at its core it's a well thought-out, highly functional hotel and its location is unbeatable.
DETAILS
Hotel ZaZa
5701 Main Street Houston, TX 77005, USA
+1 713 526 1991
The IT verdict
A fun, sensual and indulgent hotel in the perfect location.
Location = 9.5/10
Unbeatable if you want to experience the museums; absolutely brilliant.
Style/character = 8/10
It is a bit larger than traditional boutique hotels, but it has got a great vibe thanks to its opulent, quirky styling.
Service = 7.5/10
A lot of people rave about its service, which I found to be better in the restaurant than in the hotel.
Rooms = 7.5/10
They were highly styled but I thought they were almost a little bit too bare. The small bathrooms were underwhelming.
Food and drink = 8/10
It's well thought out and ticks all the boxes, if a little under surprising.
Value for money = 8/10
I paid $348 for a grand room so it isn't exactly cheap, but you won't have to hire a car so it's not too bad.
LEAVE YOUR COMMENT