48 hours in Houston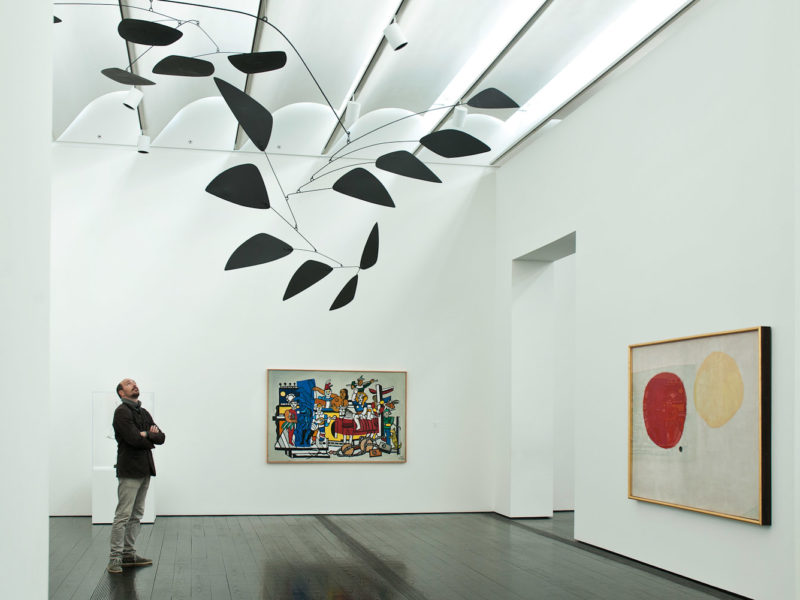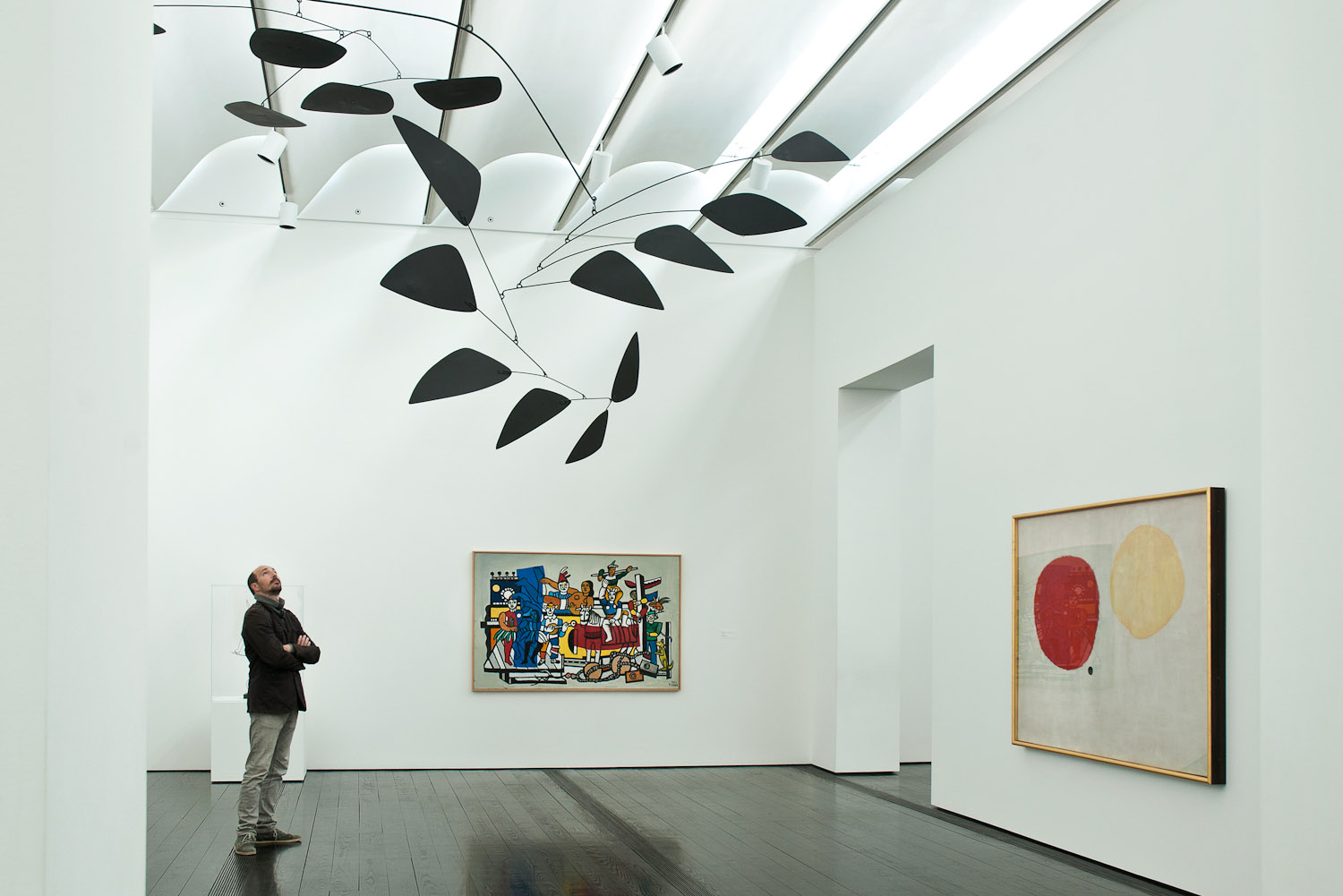 What you know about Houston is likely based on what you think you know about Texas (i.e. stereotypes). Quentin Long eschews 10-gallon hats and cowboy boots to discover this most underestimated of American cities.
DAY ONE
6am
For the sound of stomach and artery, join in an American breakfast tradition of waffles and chicken at The Breakfast Klub.
Known for having some of the best of both these things in Houston, the Klub will put a little skip in your step.
9am
The Museum of Fine Arts Houston is spread across two buildings connected by an underground path, and has an impressive collection of antiquities to modern art.
If you're a photography enthusiast make a beeline for the Michael and Michele Marvins collection on the ground floor, a small display of some of the earliest photography in the world.
10am
Sticking with the culture theme, junior palaeontologists will be in heaven at the Houston Museum of Natural Science, with an entire wing dedicated to all things Triassic, Jurassic and Cretaceous.
The displays are outstanding and there are often junior scientists on hand to talk.
Make sure you head for the rare and special conchs.
1pm
A Houstonian institution of authentic regional Mexican cuisine, Hugo's is a little upmarket, but perfect for an interesting lunch.
Try the fried grasshoppers (chapulines) or if that's pushing your culinary boundaries, the ceviche tuna or octopus are great alternatives.
2pm
Hugo's is in the Montrose area, heartland of great vintage shopping boutiques, restaurants and bars.
Wander 100 metres to the west and you can find two of the best vintage boutiques in town, Blackbird Trading Co (1637 Westheimer) and the Buffalo Exchange (1618 Westheimer).
If vintage shopping doesn't get your credit card humming, the best mainstream and upmarket shopping is just 15 minutes away at the Galleria, which also has its own ice skating rink.
En route it's worth dropping in on Kuhl-Linscomb, a department store spread across five buildings and filled with one-off and artisan designers.
4pm
If kids are ever going to fall in love with a museum it is probably going to be The Children's Museum, built to enthrall and engage children's curiosity.
Kids can chase down a dastardly crook using mathematics and other highly interactive adventures.
6pm
At sunset, drop in on Rice University (next to the Museum District) and head to installation artist James Turrell's Skyspace, a two-storey square space where visitors gaze through an opening in the ceiling whilst a light show morphs into different pastel colours.
If nothing else, it's an Instagram show-stopper.
8pm
After a calming end to the day, head to one of Houston's most awarded restaurants, Underbelly.
Executive chef Chris Shepherd won a prestigious James Beard Award for his new American creole cuisine: order the signature Korean braised goat and dumplings.
10pm
Montrose is the neighbourhood for cool bars, even if they are a little spread out. Close to Underbelly, Poison Girl (1641 Westheimer Road) has a sign above the bar that says: 'Drink like an adult' (rather than an under-grad).
Continue on to Anvil Bar & Refuge (1424 Westheimer Road), the most celebrated local upmarket cocktail bar.
They specialise in rare and grand single malts plus a dazzling array of house cocktails.
DAY TWO
9am
Arguably the greatest private collection in the US, the Menil Collection is comprised of 17,000-plus pieces amassed by Schlumberger Limited oil-equipment heiress Dominique de Menil and her husband John.
Gifted to Houston and shown in a Renzo Piano-designed museum, a visit will take about half a day.
Modern masters like Picasso, Duchamp, Matisse, Pollock and Warhol hang among a significant collection of surrealists, plus prehistoric and tribal art.
11am
A 40-minute drive from the heart of town through the oil and gas refining heartland of Houston is the USS Texas an old dreadnought and the only still intact ship used in both World Wars.
You can sit in the gunner seats, move the weaponry, see how sailors lived and climb to the crow's nest.
It is moored within the grounds of the San Jacinto Monument (sanjacinto-museum.org), commemorating the battle in which Sam Houston (for whom the city is named) defeated the Mexican troops to establish the Republic of Texas.
2pm
There's a train of thought that says that you can't go to Texas and not have a Texas BBQ, a slow-cooked smoky-style most famously applied to brisket.
Most locals will tell you that Killen's BBQ is the best, but it is an hour of town.
Closer to the action is Goode Company BBQ on Kirby Drive. It is classic Texan BBQ: grab a tray and order your brisket with slaw and sides and chow down among wooden panelled walls adorned with buffalo and deer taxidermy.
3.30pm
Along with the Fine Art Museum, the Natural History Museum and the Menil Collection, the Space Center Houston is an unmissable experience.
See the Apollo 11 Mission Control or the rockets that launched them (on the tram tour), then get an explanation of all the current International Space Station research and logistics.
You can also see the largest indoor training centre in the world, plus there's science for kids talks. Check the website for special VIP events like breakfast with an astronaut.
6:30pm
Formerly a car park, Discovery Green is a privately run parkland created by Houston locals with water fountains and kayaks to rent.
If you are around on a Thursday evening there are free concerts.
The Buffalo Bayou Park is worth a visit, running along the river that flows through Houston.
There are cycling and walking paths or rent a kayak and paddle into town and back again.
8pm
Oxheart is a sophisticated restaurant specialising in local vegetable dishes, although it is not a vegetarian restaurant.
The menu is restricted to two degustation options with additional wine matching available.
This is a great choice for interesting food like lightly smoked wild boar with pork thailande, fermented mustards and kohlrabi.
If you like the buzzy nightlife of Montrose, Uchi is a gem — inventive modern Japanese, with a stunning sake menu; not cheap but worth it.
9:30pm
Close to the Space Center Houston, the Kemah Boardwalk is a classic American boardwalk with rollercoasters, tiny Ferris wheels and ice cream.
How to get there
Air New Zealand flies to Houston from all Australian capital cities five times a week via Auckland.
LEAVE YOUR COMMENT