57. Uma by Como in Punakha Valley, Bhutan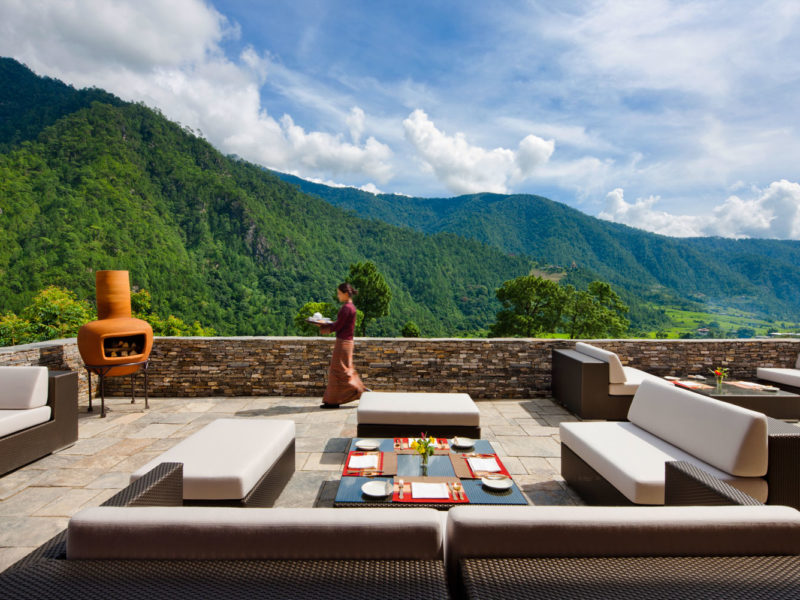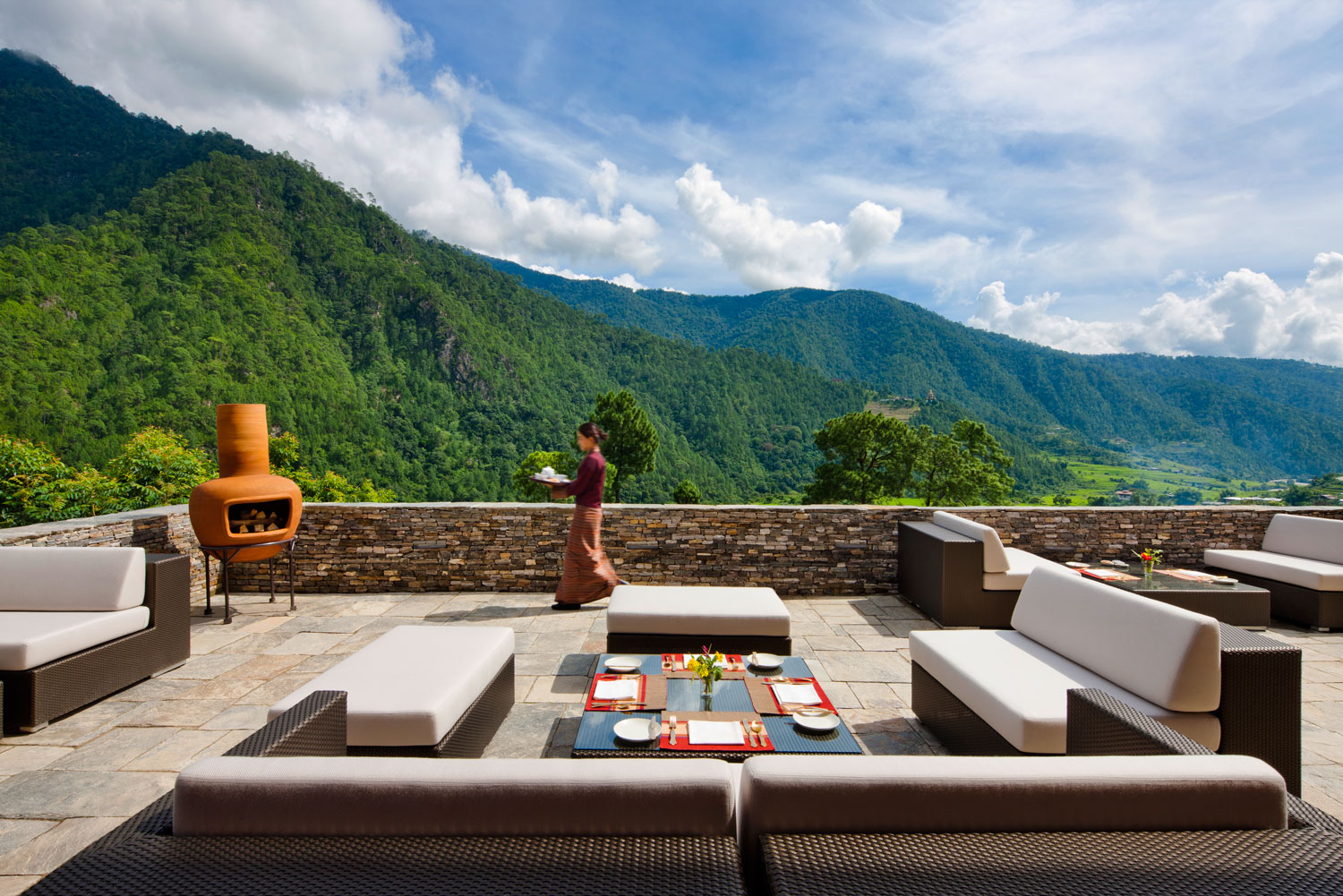 Ranked #57 in our countdown of the 100 Best Hotels and Resorts in the World.
"There's a grand private villa with personal butler." Sue Gough Henley
The Kingdom of Bhutan is a fairytale land of emerald alpine ranges, misty valleys, prayer flags, fortress-like dzongs, chanting monks and gentle, deeply spiritual people.
In a remote pocket lies Uma by COMO, blending into the landscape overlooking the mighty Mo Chu river. Interiors are meditative, pared-back loveliness, with every comfort addressed.
At Bukhari, taste the traditional flavours of Bhutan as well as more Western fare. Hidden in a woodland glade, the small but perfect spa has Asian-inspired therapies that will have you feeling at one with the world. Cultural treasures also await – don't miss the nearby Punakha Dzong fortress.
Size Nine rooms and two private villas
Did you know The Punakha Dzong, which was built in the 1600s, is rich with carvings and elaborate paintings of Buddhist astrology. In spring, jacarandas flower in the courtyard.
LEAVE YOUR COMMENT