Buenos Aires - A Guide to the Paris of South America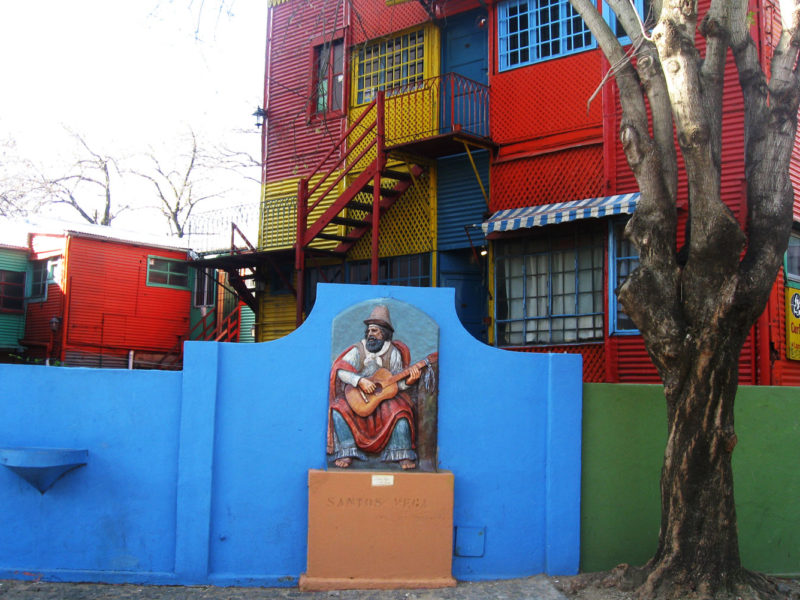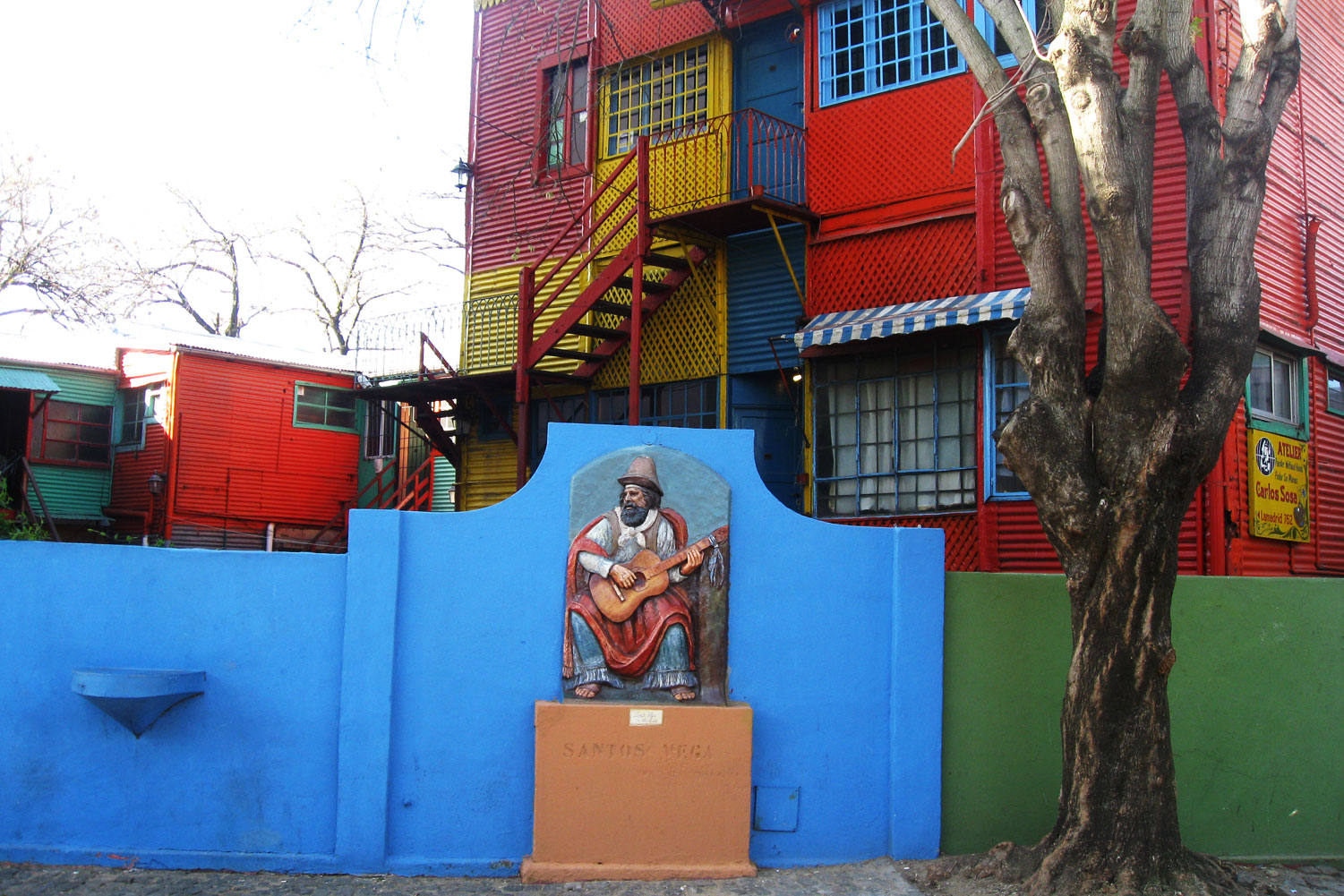 Argentina's largest metropolis goes by many names: city of books; the South American Paris; the capital of tango. To find out which guise suits you best, come join the porteños in a cultural dance through its busy interlocking avenidas. By Elizabeth Thurston
Buenos Aires is a city I've wanted to visit forever.
But why did it take me so long to get there? I guess it wasn't on the route to Europe, too far east of Machu Pichu and not exactly a side trip from LA or New York.
I had, mistakenly, thought it should be part of a "big trip to South America" – that vast, alluring continent requiring months – not weeks – of dedicated exploration.
Well, all that changed in a heartbeat when I had an email from my son, Christian, who was visiting BA. He simply said, "Get yourself on a plane and join me. This is the most fabulous city in the world and you'll love it to bits. I'll book an apartment."
Having an invitation from a 27-year-old, Spanish-speaking seasoned traveller offering his services as a tour guide and interpreter clinched it. Five days later my Qantas flight landed in Argentina and my love affair with Buenos began.
The Paris of South America
Our apartment on the Avenida Rivadavia near the Plaza del Congreso was old-style Parisian: soaring ceilings, parquet floors, shuttered windows.
Furnished with an eclectic and effortless mix of antique and modern pieces, it was typical of the sophisticated design edge of BA that celebrates both the past and the present with innovation and whimsy.
Even the pretty birdcage lift with its nervous habit of jumping every time we pressed the button, and the concierge mopping the marble steps, made us feel we were in a Luis Buñuel movie.
I'd just stepped off a plane after a 13-hour flight, but Christian, determined to keep me on my feet, cheerfully took me on a mystery tour that ended an hour later in San Telmo's renowned literary café, Poesía.
I was more than ready for a glass of wine and a wonderfully Argentinean picada – an antipasto of salami, ham, cheese and olives. San Telmo is an old quarter of the city with cobbled streets and a decidedly Left Bank feel.
Famous for its antique stores, it also has great restaurants, cafés and bars where the literati sip Mendozan Malbec and discuss politics and art-house movies.
Sunday's antique market, an all-consuming celebration of diversity in dance, music, food and crafts, is an absolute must; much of BA's pulsating energy comes from its mix of imported Bolivian, Peruvian and Colombian culture, and the market is perfect for people-watching, sipping a beer and listening to techno tango.
Stretching the entire length of Defensa, the trick is to separate the genuine antique stalls from the tourist ones.
Lost in translation
Getting around BA is easy. If you don't want to walk too far, there's a good metro system and taxis are cheap.
Our only snag was that we never found an English-speaking driver. This was no problem for Chris but frustrating for me as taxi drivers from Seoul to San Remo are my most valued source of information.
With a little effort on both parts, and the obligatory mime, I can usually make myself understood. But not in BA. My French and Italian proved useless, so I thoroughly recommend a crash-course in Spanish – or at least throw a small phrasebook into your hand luggage.
BA's superb European architecture and boulevards beg comparison with Paris, Madrid and Barcelona. Many Spanish, Italian and French artisans migrated to this city on the River Plate in the 1800s and early 20th century, and some of the finest Art Deco architecture in the world is found here.
Paris has her Eiffel Tower and Champs-Élysées; BA has the Obelisk and Avenida 9 de Julio, a breathtaking 12-lane avenue that throbs through the city 24 hours a day beneath the vigilant gaze of an enormous image of Evita Perón.
I was astonished at how Evita is still either idolised or demonised; she polarises Argentineans with a passion that seems barely diminished from the time she and Juan Perón were in power.
The love story, Juan Y Eva, which was released in September 2011, was screening near our apartment and the Sunday queue wound round several blocks.
Even today, fresh bouquets are placed on the Duarte Mausoleum in the beautiful Recoleta Cemetery – which, along with the Evita Museum, is high on the list of things to do if you wish to understand Argentina's obsession with politics.
The Presidential Palace is also worth a visit: known as the Casa Rosada, it's illuminated pink at night.
City of books and more
Recoleta is an elegant suburb close to the centre of BA where women parade their pooches on designer leads, and suede loafers and cashmere sweaters are de rigueur for men.
The streets are reminiscent of Paris or the Pimlico end of Belgravia and are home to plenty of of eye-catching interior design and textile shops, galleries and the Museum of Decorative Arts.
Stores such as Peter Kent and Rossi & Caruso sell stunning leather bags at a fraction of the price you'd pay in Australia. And if you really want to feel part of the Polo jet-set, step into La Martina.
Here the clients lounge on Chesterfields while being fitted for the best boots in Argentina. The Brits and Scots introduced polo in the 1800s as something to do on their sprawling estancias, and every weekend the wealthy head out of BA to their innumerable country clubs for a spot of polo, tennis or golf.
Next to Recoleta are Palermo Soho and Palermo Hollywood. Although expensive by BA standards, these suburbs are more Boho chic, full of bars, nightclubs and edgy shops for a younger hip set.
Worth a visit for the window-shopping alone, the area is also home to the most beautiful bookshop in the world: El Ateneo on the Avenida Santa Fe in the Barrio Norte.
A former theatre, the ornately gilded Teatro Gran Splendido was converted into a bookstore in 2000, and a café now graces the stage where famous tango dancer Carlos Gardel once wowed audiences in the '30s.
Known as The City of Books, BA's International Book Fair, held each April, is among the best in the world.
The city that never siestas
One of the best things about this city of almost three million souls – with closer to 16 million in the wider Buenos Aires Province – is that the beat never stops.
It really doesn't matter what time you get up or when you call it quits. Its inhabitants – or porteños, literally "people of the port" – don't eat until late. Walk into a restaurant at 8pm and you're guaranteed to be the first patrons.
Sleepier rural areas of the country may still observe siesta, but there's little time for such luxuries in BA. Nevertheless, we adopted the civilised habit of the late-afternoon rest before hitting a funky bar (cheeky Mojito for me; Patagonian beer for Chris), then deciding what to eat.
Argentina is famous for its beef and elevates the humble barbecue to new culinary heights – even by Australian standards – but there's everything to suit your taste in the way of dining, from rustic Italian and robust Spanish to French haute cuisine.
Even stumbling into a modest café will make you feel as though you are in the Belle Époque. Nostalgia oozes from every joint of polished timber woodwork and resides in the soft glow of every Art Deco lamp.
At the Café Tortoni on the Avenida De Mayo, a tuxedoed waiter flourishes a menu and a damask table napkin before bringing you a complimentary aperitif.
Founded in 1858, it's not just BA's most famous coffee house, but the oldest in the country. It has long been at the epicentre of the city's artistic and intellectual life and the walls are lined with paintings donated by artists and writers.
Goal setting, BA style
Christian had jotted down a list of things we should do, but as time passed – and as friendly locals offered us suggestions the guidebooks never do – some were dropped while others were added.
As a surprise, he'd purchased tickets to a soccer match at the famous Boca Stadium, home to the Boca Juniors and Diego Maradona. Because the seats were in the members', and are as rare as hens' teeth, I began to wonder what dodgy deal Christian had cut to get them. The crowd went berserk when Boca scored the only goal and the stand really did shake.
If you can't get to a match, a tour of the Stadium will give you some idea of how futbol-crazy this city is.
This can be combined with an amble round La Boca, the old port area with its charming, brightly painted houses, plaques and sculptures. Legend has it that the first immigrants used the coloured paint left over from the very ships that brought them here.
A glass of wine at a café here will bring you up close to the local tango dancers; they do hustle the tourists, but it's all good fun and you needn't stay long.
La Boca is reputedly the home of tango, which had its origins in this immigrant barrio in the 19th century and was originally danced by pairs of men waiting their turn in the bordellos.
Over the decades it has evolved into a dance of extreme refinement, while losing none of its passion. Erotic, sensual and restrained, it has been described as "the deepest dance in the world".
Because the themes always reflect ordinary men wrestling with ordinary problems, as well as the city and its memories, the tango embodies the whole Buenos Aires experience. From La Boca to the milongas (dance halls), it's so much more than a dance: respect for the dama is everything.
La Ventana in San Telmo is one of many venues that offer a sophisticated tango show in an intimate dining setting. The show finishes at midnight, and because we were now well and truly in the Latin groove, we headed to a milonga in Palermo for some serious cultural immersion.
The tango halls are a social experience where the men approach the women with enormous respect (definitely no vulgar groping), and after three to five songs known as a tanda, they change partners.
Everyone from 20 to 80 frequents the milongas, and dancing continues all night; people were still arriving when we left at 3.30am!
Known as the Paris of South America, Buenos Aires combines with élan the best of European and South American culture, whether it's design, architecture, food or fashion. Think "Gucci meets Gaucho".
The exchange rate with the peso is a tourist's dream, and if you're tired of all the economic gloom, BA is waiting for you with the champagne chilling and a band warming up.
It will be the most amazing surprise party you've ever been to.
Places to stay in Buenos Aires
AFFORDABLE
MID RANGE
CHIC AND BOUTIQUE
LUXURY
LEAVE YOUR COMMENT