The best place to see the total solar eclipse in Chile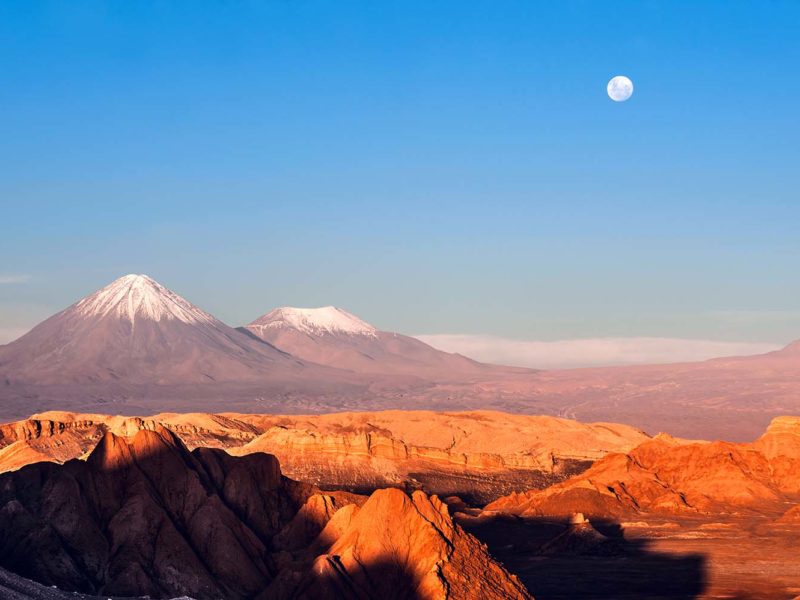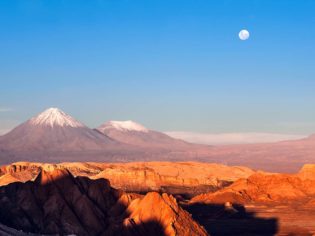 |

THIS ARTICLE WAS CREATED IN PARTNERSHIP WITH Wendy Wu Tours

|
Have the adventure of your lifetime and experience a rare celestial event in one of the most beautiful settings in the world with Wendy Wu Tour's Chile Eclipse itineraries this July.
There's no show like it on Earth. The drama of a total solar eclipse is a beautiful astronomical performance that will long remain etched in your memory. If you're lucky enough to be in the narrow path of the moon's shadow as it slips across the sun, you'll be left awestruck by one of the most unique and rare experiences on our planet.
Fortunately, you can be that lucky. This July, in the second oldest city in Chile, La Serena, a total solar eclipse will occur. With Wendy Wu Tours, you can make sure you're there to witness this fleeting but unforgettable celestial event.
Imagine the adventure of arriving to the seaside city of La Serena by private charter plane to immerse yourself in the inspiring beauty of the cosmos. Imagine finding yourself in Chile, with a pisco in-hand, as you wonder at the mystery of our solar system.
More than simply enjoying the eclipse, on Wendy Wu's 8-Day Chile Eclipse Tour you will also acquaint yourself with the vibrant culture of this South American country and explore two of its most spectacular cities. Let the adventure begin…
Day one: meet 'the jewel of the Pacific'
On your first day, you'll arrive in Santiago before transferring to the explosion of colour that is bohemian Valparaíso. This coastal city is eclectic, erratic and beautiful in its disorderly array of neighbourhoods that stack colourfully up climbing hillsides. Chile's much-loved poet Pablo Nerudo fondly said of Valparaíso's irregular style: "you haven't combed your hair, you never had time to get dressed, life has always surprised you." Tomorrow, you'll discover the meaning behind Nerudo's words.
Day two: explore the captivating beauty of Valparaíso
In 2003, the delightfully mad and completely stunning city of Valparaíso was declared a UNESCO World Heritage Site. Funiculars take you from the seafront to the hillside neighbourhoods where houses painted in a rainbow of colours flank narrow, winding streets. By the time you've explored a little, you'll have newfound affinity with poet Pablo Nerudo's city. Stop by his house for a visit.
Day three: sip in Santiago
Head back to Santiago today before exploring beautiful vineyards and incredible Chilean wines.
Chile is the fifth largest exporter of wine in the world, which would be surprising until you realise the country has been producing wine since the Spanish brought grape vines with them in the 16th century. Today, Chilean wines are much sought-after and you'll be able to explore many of the varietals on this fascinating tour.
Day four: time to eclipse
Today is a day you'll never forget. It begins with a one-hour private charter to the adorable seaside town of La Serena. From here, you'll be taken to a private viewing area in the optimal vantage point of the Elqui Valley where you'll watch this rare celestial event unfold. Many of us are lucky to witness a handful of total solar eclipses in our lives, but to watch one from such an incredible location is a true once-in-a-lifetime experience.
An eclipse is not simply breathtaking, it is also fascinating, so to enhance this special event you'll be joined by astronomy expert Dr Stuart Clark. On hand to answer any of your astronomical questions and to explain the event as it unfolds, Dr Clark will help to deepen your understanding of this magnificent show. Don't forget your camera!
Day five: discover Santiago's boroughs
Incredibly, 40 per cent of Chileans live in Santiago. This visually stunning city with the incredible Andes Mountains at her back is a thriving metropolis and home to 32 boroughs (comunas), each with its own unique personality.
Of course, you won't meet them all in one day, but you can get under Santiago's skin with a city tour that takes in some of her most beguiling assets. Visit the Plaza de Armas and the Cathedral, and the city's commercial hub, Ahumada Boulevard, before making your way up San Cristobal Hill to admire that dramatic, mountainous backdrop.
Explore the street-side eateries and a lively night scene around Bellavista Road and Lastarria, while a visit to the well-healed neighbourhoods of Providencia and Las Condes will reveal world-class restaurants and high-end hotels
Day six–eight: homeward bound
It's time to say farewell to the vibrant and colourful beauty of Chile, her people, and her eclectic cities, and start planning your next adventure with Wendy Wu Tours.
The details: make it happen
The incredible Wendy Wu Tours 8-Day Chile Eclipse Tour is truly an once-in-a-lifetime opportunity. The tour takes you under the skin of the destination and allows you to explore deeper with cultural and active experiences. Want to make the experience last longer? Wendy Wu has created three custom itineraries spanning 8 – 18 days.
All tours include:
Return international airfares
All accommodation
Guides and entrance fees
All transportation and transfers
Internal domestic flights if applicable
Private charter plane to a reserved eclipse viewing area
Guided eclipse viewing experience with renowned Astronomer, Stuart Clarke
Prices start at just $6,980pp, visit Wendy Wu Tours or phone 1300 177 506 for further details or to book.
LEAVE YOUR COMMENT