Six secret gems in Chile you need to explore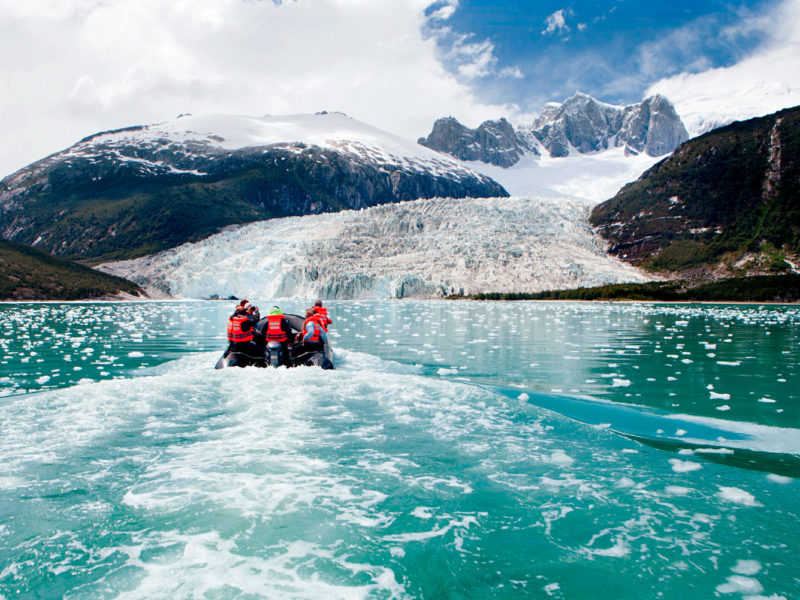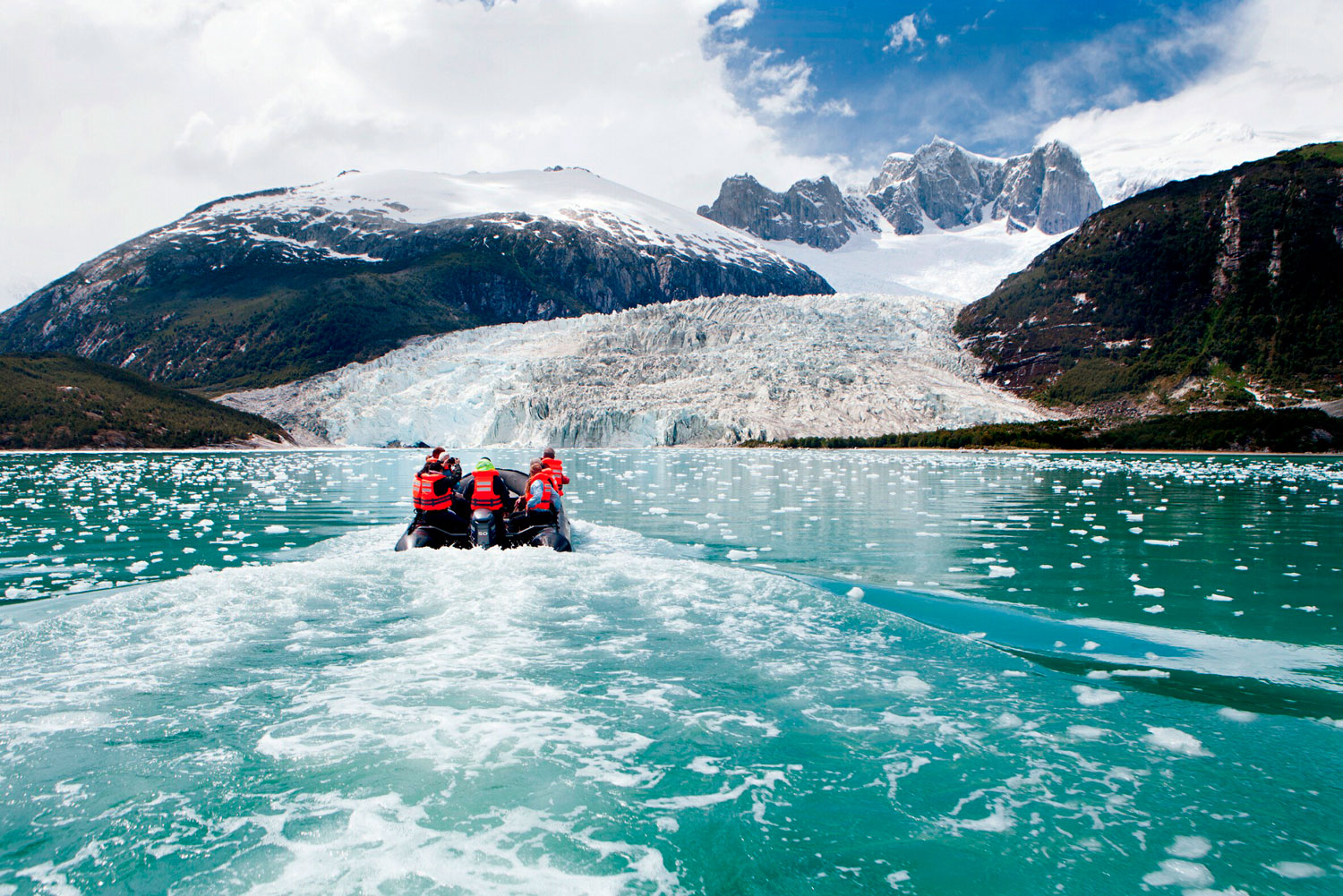 What Chile may lack in tourist numbers, it certainly makes up for with a wealth of spectacular landscapes, experiences and hidden gems. Here are the country's most underrated places truly worth the voyage.
While more and more travellers make the voyage to South America each year, Chile is all too often overlooked in favour of its better-known neighbours.
Here Michelle Mohaupt – former Chilean resident and founder of Moh Collection Latin America (South American luxury hotel and cruise specialists) – reveals the most underrated places Chile has to offer.
1. Cape Horn
Tierra del Fuego, Chile's southern Patagonia
Many travellers don't realise that the southernmost point of South America is in Chile – a title often mistakenly given to neighbouring Argentina.
Cape Horn, also known as 'the end of the world', is the very tip of the continent and is located on Hornos Island within the Tierra del Fuego archipelago in Chilean Patagonia.
Declared a Biosphere Reserve by UNESCO, Cape Horn is rich in maritime history that dates back to the 1600s when it was first discovered and used as a navigation route between the Pacific and Atlantic oceans.
Synonymous with rough seas and howling storms, 'rounding the Horn' is recognised as the ultimate maritime rite-of-passage for keen sailors.
Lucky for less-experienced travellers, you can now access this extremely remote part of the world aboard Australis, a luxury expedition company that also journeys through Patagonia's southernmost fjords and glaciers.
Australis Patagonia Cruises www.australis.com
2. Ski Portillo
Andes mountains, 120km from Santiago
Hidden in the majestic Andes mountain range near the Argentine border, Portillo is one of the most unique ski resorts in the world.
With more than 60 years history and family hospitality, Portillo is also the oldest and most traditional ski resort in South America.
The resort stands alone – with no town or village – on the edge of Inca Lake which provides one spectacular vista reflecting the towering Andean peaks that surrounds it.
Like a cruise ship in the sky, Portillo envelops its guests in world-class views and extraordinary beauty.
With the ski terrain exclusive to Portillo guests, there are no crowds nor lift lines, affording skiers unparalleled privacy and space.
This exclusivity attracts the likes of celebrities and international Olympians, who you can end up chatting with on a ski lift or over a pisco sour at the bar.
Ski Portillo www.skiportillo.com
3. Pucon
Araucania region
With its lush green forests, snow-capped volcanoes and mirroring lakes, Pucon is one of the most charming and picturesque regions of Chile.
Although it's a popular destination with Santiaguinos (local visitors from Santiago, Chile's capital) who fill hotels and holiday homes during the summer, very few international travellers actually know this area exists.
Recognized for being Chile's adventure capital, visitors to Pucon can partake in a variety of activities year round like hiking volcanoes, whitewater rafting and fly fishing in the summer to skiing volcanoes, dog-sledding and bathing in natural hot-springs during the winter.
This region is also the heart of the Mapuche culture, Chile's largest indigenous group.
A hidden gem within this gem is the brand new Vira Vira Hacienda Hotel. Swiss couple, Michael and Claudia Paravacini, have created this very special retreat in which they also provide guided adventures throughout the region, as well as farm-to-table dining.
Vira Vira Hacienda Hotel www.hotelviravira.com
4. Lastarria Neighbourhood
Santiago
The Lastarria Barrio (neighbourhood) is a hidden oasis within Santiago's bustling downtown.
Declared a Zona Tipica (heritage listed typical zone) in the late 90s, the area brings together an eclectic mix of classic European style and bohemian-chic influence.
Widely recognised as the cultural and historical heart of Santiago, savvy travellers revel in the Barrio's surprising assortment of museums, galleries, theatres, design stores, charming boutique hotels and great restaurants.
5. Piedras Rojas
Atacama Desert
With its otherworldly natural landscapes from infinite salt flats filled with pink flamingos to barren lunar valleys sitting below the world's cleanest night skies – Atacama is an extraordinary region that is home to some of Chile's most beautiful vistas.
Even though the region is now becoming more popular with international visitors, one of the most underrated local gems remains well off the tourist path. Piedras Rojas (Red Rocks) is, as the name suggests, an area of red volcanic rock formations that surround and sit within a pale turquoise salt lagoon at the foot of the Andean volcanoes.
Situated over 4000m above sea level, arriving in Piedras Rojas alone feels like you've arrived on another planet, let alone its surreal landscapes and unparalleled beauty.
6. Marble Caves
Lake General Carrera, Chile's northern Patagonia
Lake General Carrera – South America's second largest lake after Lake Titicaca – is home to one of the most – if not THE most – beautiful cave networks in the world.
Formed over thousands of years by the crashing waves of the lake, Chile's Marble Caves are also some of the most intricate.
Prepare to be genuinely awe-struck when you see the spectacular light show put on by the lake's glacial azure waters reflected onto these marble formations.
Despite being widely recognised as one of the most beautiful geographic sights in Chile, the Marble Caves remain quite untouched because it's such an effort to reach them. Like any precious gem, they are hidden deep in the wilds of Patagonia.
LEAVE YOUR COMMENT