7 reasons to visit Patagonia this year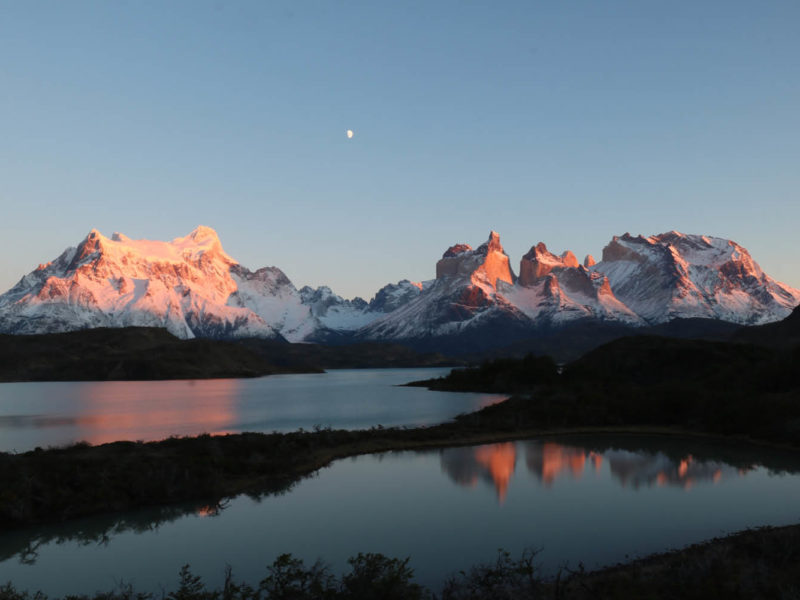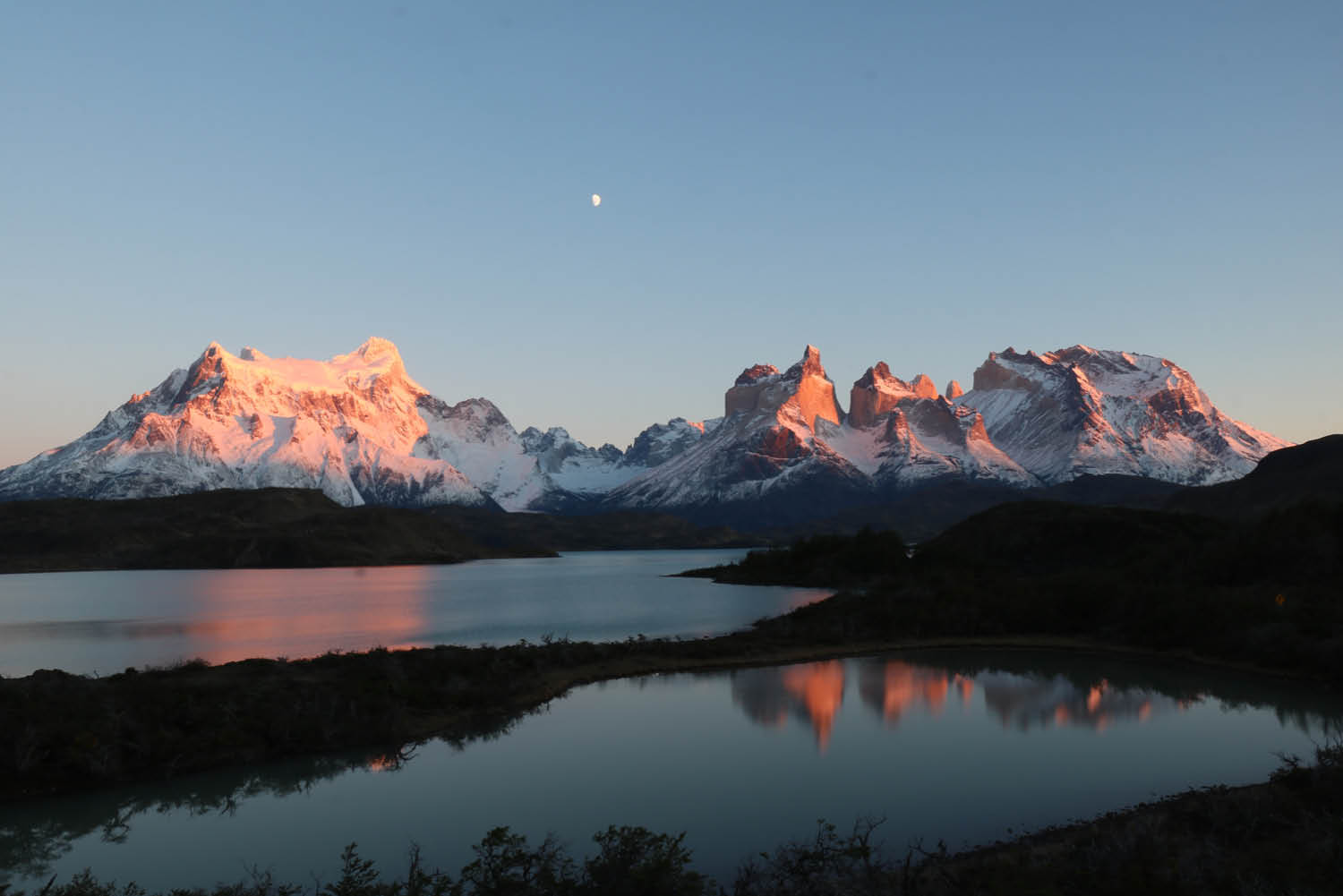 Few places in the world are as wild and untouched as Patagonia. But that's not the only reason to go there, writes Louise Southerden.
"There was no sound but the wind, whirring through thorns and whistling through dead grass, and no other sign of life but a hawk, and a black beetle easing over white stones." So wrote Bruce Chatwin in his 1977 classic In Patagonia and the southern tip of South America has barely changed since.
Apart from a few more lodges and trekking trails, Patagonia still exudes the mystique of a wild and unknowable place.
Named after a race of giants encountered by Portuguese explorer Magellan in the 1520s – the 'patagones' were said to be twice as tall as Magellan's men – this largely uninhabited region occupies the curved tailbone of South America, jutting into the Southern Ocean further than any other non-polar land mass on Earth.
It's a landscape of lonely peaks, wind-beaten grasslands and massive glaciers. And closer to Antarctica than to Santiago, Chile's capital; the mercurial weather constantly reminds you of that. You soon get used to dressing in layers and carrying sunglasses, a down jacket and rain gear whenever you step outside, which just ramps up the adventure of being there.
To experience one of the most untouched places on the planet, Patagonia is hard to beat. Here are seven more reasons to put it on your must-see list this year:
1. To get far, far away
You don't have to be misanthropic to want to get away from the rest of humankind now and then, and Patagonia is the perfect place to escape to. Just getting there makes you feel you're off the map. The first part is easy, particularly with LATAM Airlines now flying non-stop from Melbourne to Santiago (LATAM and Qantas also fly direct from Sydney to Santiago). From there it's a three-hour flight to Punta Arenas at the bottom of Chile then a five-hour drive to Torres del Paine National Park, which is about as remote as you can get without crossing the Drake Passage to Antarctica.
2. To see the Torres del Paine
Imagine Patagonia and it probably looks like this: a monolith of three granite spires piercing the sky. While 90 per cent of Patagonia lies in Argentina, these Torres del Paine ('blue towers'; paine means blue in the indigenous Aonikenk language) are in the Chilean part.
They're made even more formidable by their southerly latitude; Everest was climbed before the highest of the three peaks, the 2884-metre Paine Grande (by an Italian mountaineer in 1957). See them on a rare blue-sky day and you'll feel blessed by the gods, but they're just as compelling when storm clouds and rain squalls play hide-and-seek with sheer rock faces and snow-dusted slopes. 'Spectacular' doesn't even come close.
3. For the best 'room with a view' ever
At first glance explora Patagonia, an award-winning lodge in the heart of Torres del Paine National Park, looks like a ship that ran aground on the shore of a turquoise Lake Pehoé 25 years ago (it opened in 1993).
But it's what's inside that counts or, in this case, what you can see from inside. The Torres del Paine come to you when you stay in one of explora's 50 rooms. Whatever you're doing and wherever you are – lying in your king-sized bed, taking a bath, relaxing in the lounge with a glass of Chilean pinot noir, enjoying a meal in the lodge's dining room – you'll be distracted by unbeatable mountain views.
4. To brave the elements
The room rate at explora Patagonia includes plenty of opportunities to immerse yourself in the scenery as well as look at it. Half-day guided hikes are a good start, taking you through Antarctic beech forests, across hanging bridges, along pebbled beaches fringing iceberg-choked lakes – and back to the lodge for an à la carte lunch.
There are also more challenging full-day hikes; you can even do the famous multi-day "W" trek, with transfers to the trailhead each morning and accommodation at the lodge each night.
5. To ride with huasos
The other main activity in Patagonia is horse riding. You'll wear suede half-chaps (knee-length coverings to stop the stirrups rubbing your legs) and ride with beret-wearing huasos, the Chilean equivalent of Argentinian gauchos.
The beauty of riding, in contrast to hiking, is that you don't have to watch your feet; you can gaze as you go. Back at the stables afterwards, the hausos will make mate and pass around a mug with a metal straw – the traditional, social way of drinking this bitter, invigorating tea.
6. For photo ops
It goes without saying that Patagonia is photogenic. But it's not just the peaks that are Insta-worthy. There are surprisingly green deciduous beech forests that blaze with oranges and yellows in autumn.
There are Curacao-blue lakes, towering icebergs, vast glaciers fed by the Southern Patagonian Icefield, the third largest in the world after those in Greenland and Antarctica. Then there's the sublime and ever-changing light, thanks to Patagonia having the cleanest air in the world.
7. To see a puma
There's a good chance you'll see one of these beige big cats in the national park and they're not as dangerous as their North American cousins. But there are plenty of other, more benign, wild creatures to see too, including guanacos (long-necked orange and white llamas), rheas (small emus), condors (vulture-like birds with the second-largest wingspan in the world) and armadillos (armoured echidnas that can often be seen crossing the road).
Louise Southerden travelled to Patagonia with LATAM Airlines and Adventure World.