The must-see sights of Galapagos National Park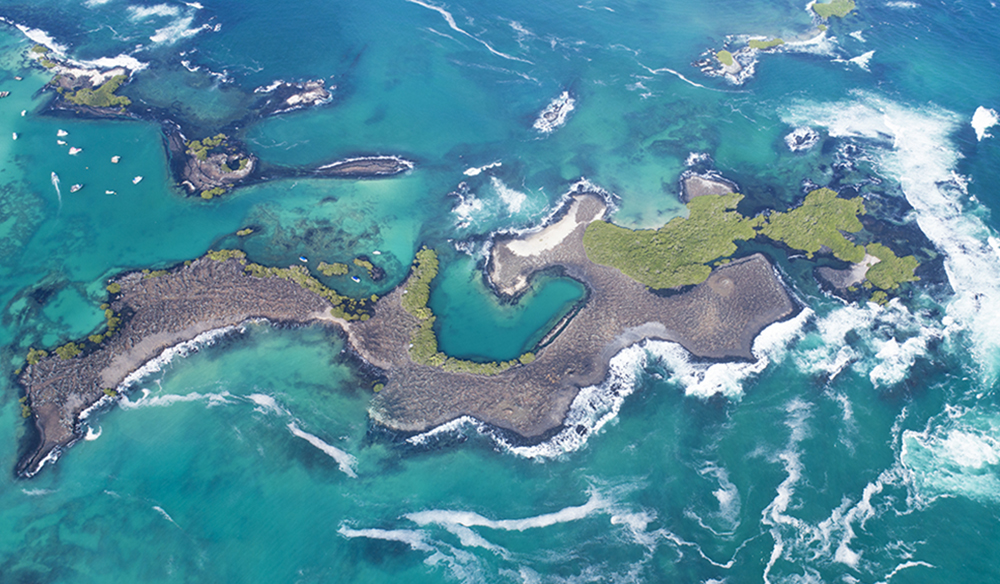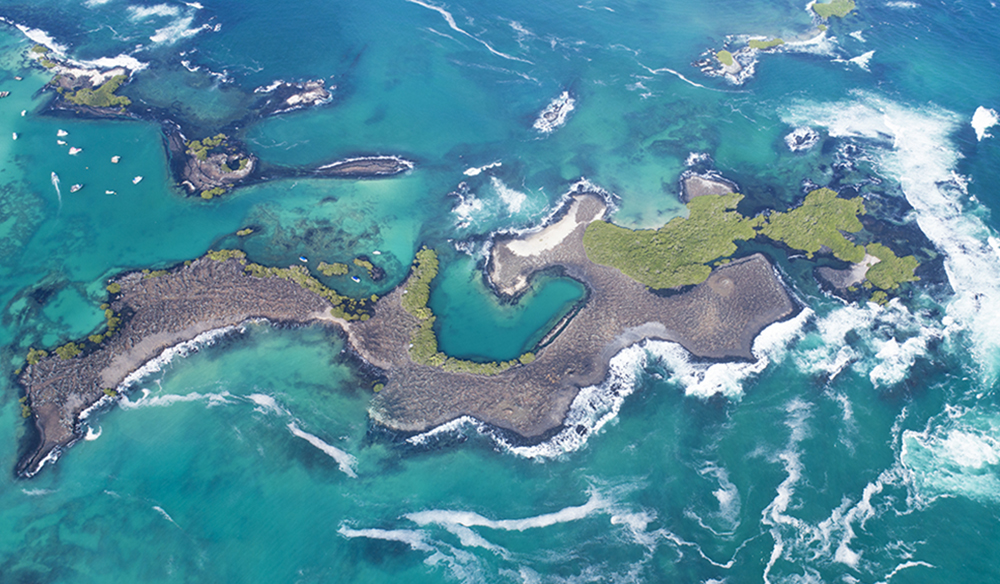 There's a spot in the Pacific Ocean that holds a special significance to anyone with a deep appreciation for the natural world, discovers Daniel Down.
If Charles Darwin hadn't observed the unique wildlife of the Galápagos, namely its famous finches, and made deductions that helped him formulate his great theory of evolution by natural selection, we'd still be ambling around saying how incredible it is that all life was created 6000 years ago by an omnipotent being.
Besides making a scientific pilgrimage to the islands, you should go to see their otherworldly landscapes and abundant endemic wildlife.
To get there, catch a flight from the Ecuadorian capital Quito to Baltra Airport just off Santa Cruz; stay at Red Mangrove Eco Lodge in Puerto Ayora, for example, and organise a tour through the lodge, or book a cruise with transfers straight to your boat from the airport.
Incorporate just a few of the ideas into your itinerary to witness the great natural wonders of the Galápagos National Park, and indeed, the world.
El Chato – Giant Tortoise Reserve
You'll need a guide to enter this part of the national park that's been set aside for the Galápagos' most iconic animal, the giant tortoise.
Weighing up to almost half a tonne these magnificent, ancient beasts do what they have been doing for millions of years in the wild, namely extending their long necks very slowly to nibble on grass; a captivating experience that you'll take an unnecessary number of photos of.
Snorkel León Dormido
With 150-metre-high buttresses of rock rising out of the ocean, the sight of León Dormido alone is worth making the trip out to this remote spot off the coast of Isla de San Cristóbal. But you should also come to snorkel with eagle rays, hammerhead sharks and turtles.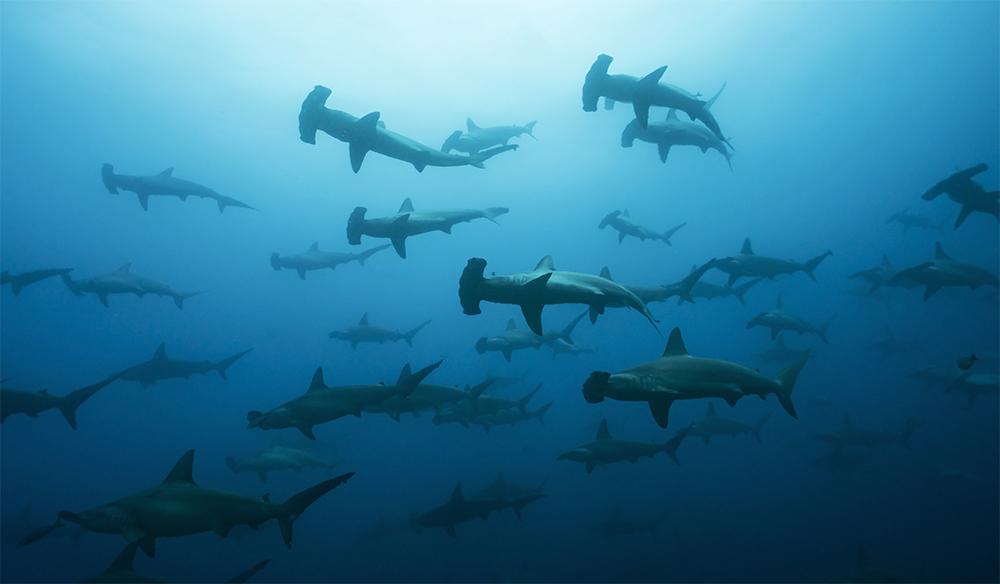 Climb Volcán Alcedo
You feel like you could be on an alien planet on the slopes of Alcedo Volcano. Emerging from the heart of Isla Isabela, take a guided walk to see big groups of giant tortoises sitting in pools in a landscape of craters, ancient lava flows and fumaroles spewing hot sulphuric gases.
Puerto Egas / Las Tintoreras
The black igneous rock seems to come alive in another of the archipelago's most famous sights: that of countless scaly black marine iguanas clinging to a surf-battered shoreline, warming up in the sun before swimming off to dive and graze on algae.
See this endemic lizard at Puerto Egas on Isla Santiago, or catch a boat out to Las Tintoreras (pictured above) off the coast of Puerto Villamil.
Some species of the iguana also sport red blotchy skin and the occasional dollop of turquoise.
Tortuga Bay
On the central island of Santa Cruz you can hike along a paved, 2.4-kilometre path through the scrub to reach the pristine crescent of white sand at Tortuga Bay.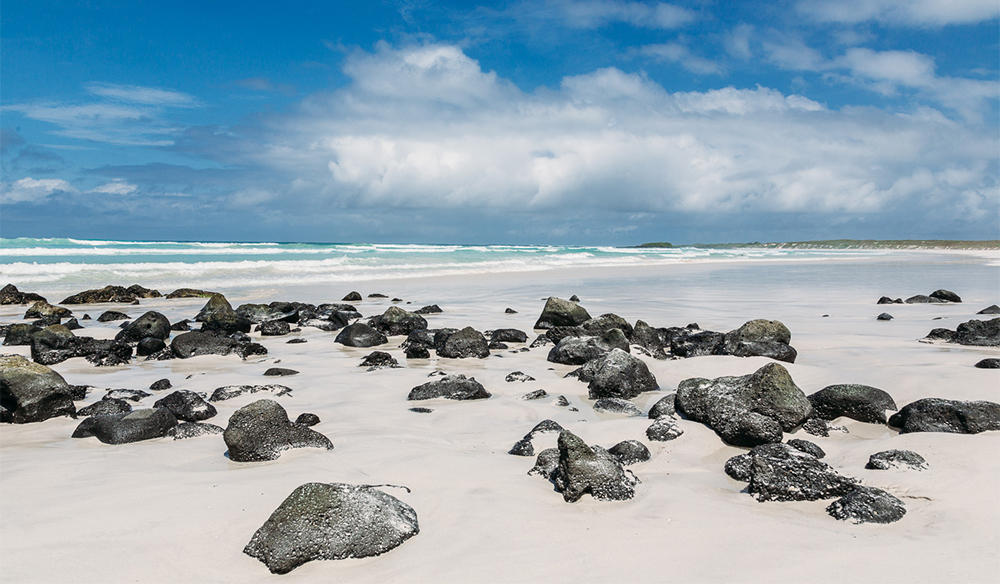 Here, marine iguanas patrol up and down the beach like miniature dinosaurs. While the main beach is closed for swimming, you can take a dip in a nearby cove, often with reef sharks.
Darwin Lake
They like naming things after the bearded Victorian here, and Darwin Lake in the shadow of the mighty Darwin Volcano, is a spectacular sight reached via a two-kilometre hike from the shore of Tagus Bay on Isla Isabela.
An old volcano caldera has created this near circular saltwater lagoon, only separated from the sea by a thin sliver of land.
The Charles Darwin Research Station
Scientists have been using this facility, at Puerto Ayora on Isla Santa Cruz, to study and conserve the islands' unique biodiversity since 1964.
Pay a visit to get hands on with specimens and get up close to giant tortoises at the centre's breeding program.
LEAVE YOUR COMMENT