Review: Woodlyn Park, New Zealand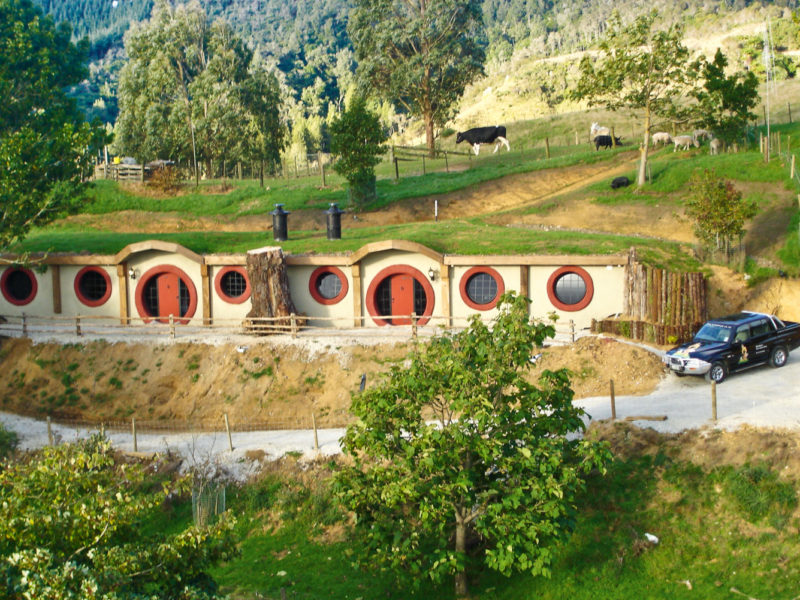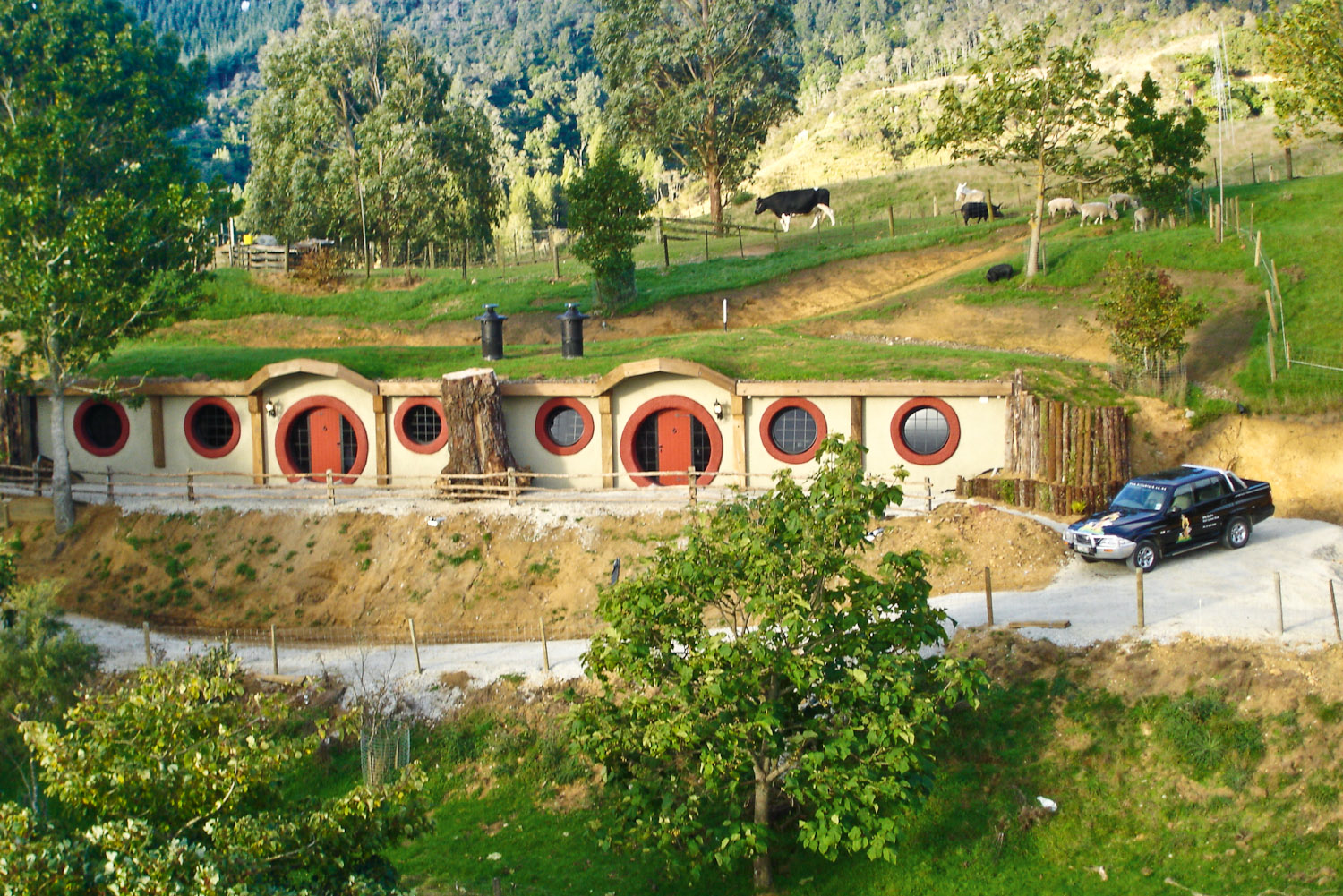 David Whitley checks in to this quirky New Zealand hotel to see if the gimmick makes or breaks it.
A loud, disconcerting "BAAAAA" comes from underneath the steps leading up to my room.
It appears as though a merino ram has taken up residence there. It's an unusual choice of security guard, but then it's an unusual room, too.
I'm staying in the front half of a 1950s Bristol freighter, which was apparently one of the last planes to leave the Vietnam War.
I love a good gimmick as much as the next man – even if the next man is playing Bohemian Rhapsody on a kazoo whilst wearing an ostrich costume.
But I've seen enough novelty hotels to know that they can be a crushing disappointment.
The initial thrill of seeing a wacky room wears off remarkably quickly as soon as you try and do something – like sit down or sleep in it.
Therefore Woodlyn Park in Waikato on New Zealand's North Island had my inner sceptic's alarm bells chiming at cacophonous levels.
It doesn't just aim for novelty – it rugby-tackles novelty and attempts to smother it into submission.
It is the baby of Billy Black, a world record-breaking sheep shearer who runs a farm show and travels around the country with a motorbike-riding pig.
Other accommodation options at Woodlyn Park include a former Waiheke Island ferry, a 1950s rail car and a series of hillside hobbit holes, made to look suspiciously like the ones from the Lord of the Rings films.
The roofs of the latter are covered in grass – I can see a cow wandering towards them for a light snack as I enter my plane for the night.
There are two double beds within my unit. The sensible grown-up one is cleverly tucked into the plane's nose, separated from the motorhome-style main area by a curtain. Some hoteliers would attempt to get away with calling this a suite.
The bed that gets the inner Biggles wannabe rubbing his hands with glee, however, is upstairs. A steep ladder, and more than a little nimble scrambling, leads to the cockpit.
Just about everything has been left intact – including the intimidating sea of buttons and switches, plus the eye-wateringly uncomfortable metal seats the captain and co-pilot would have sat in.
Hand-written operating instructions are still on the walls. And squeezed in behind, sandwiched somewhat under a perspex roof, is a double bed.
Cowardice or, more likely, the thought of needing to scramble down that ladder to go to the bathroom in the middle of night, wins out for me. I choose to stay downstairs. But I kind of wish I'd given the eight-year-old me free rein – he would have played pilot for the night in a heartbeat.
Pleasingly, the thought hasn't just gone into the showy parts of this mile-high motel. There's a small TV for in-flight entertainment, and a galley stocked with a microwave and two-ring gas hob for anyone wanting to make their own plane food.
But it certainly veers more towards economy than first class – the bathroom is tiny and the furnishing is comfortably pleasant rather than luxurious – but a remarkably good job has been done with the constraints.
Present and correct are some welcome touches that a lot of five-star hotels mess up on, such as a master switch and easily accessible power sockets by the bed.
But no one books a night in a parked plane to admire the wiring. And, even though looking out of the window at the sheep grazing by the pond makes it feel more 'baaing' than Boeing, this farmyard flight of fancy does gimmicky gloriously well.
Details
Woodlyn Park
1177 Waitomo Valley Road, RD7, Otorohanga, New Zealand
+61 7 878 6666
The IT Verdict
I walked in a cynic and walked out having regressed to childhood excitability.
Tremendous fun, pulled off in thoughtful, heart-warming style.
Location = 6/10
You'll need a car, and you'll only come this way if visiting the Waitomo Glowworm Caves, but it's a pretty spot.
Style/character = 9/10
Ludicrous, but winningly so.
Service = 6/10
Perfunctory handing over of keys, but it doesn't need much more.
Rooms = 8/10
Facilities are surprisingly decent, but it's execution of concept that counts.
Food and drink = 3/10
It's DIY – although the Hobbit Houses have proper kitchens.
Value for money = 7/10
We paid $188 for the night. You can get better for less, but it won't be in a warplane cockpit.
LEAVE YOUR COMMENT