Review: Ace Hotel, New Orleans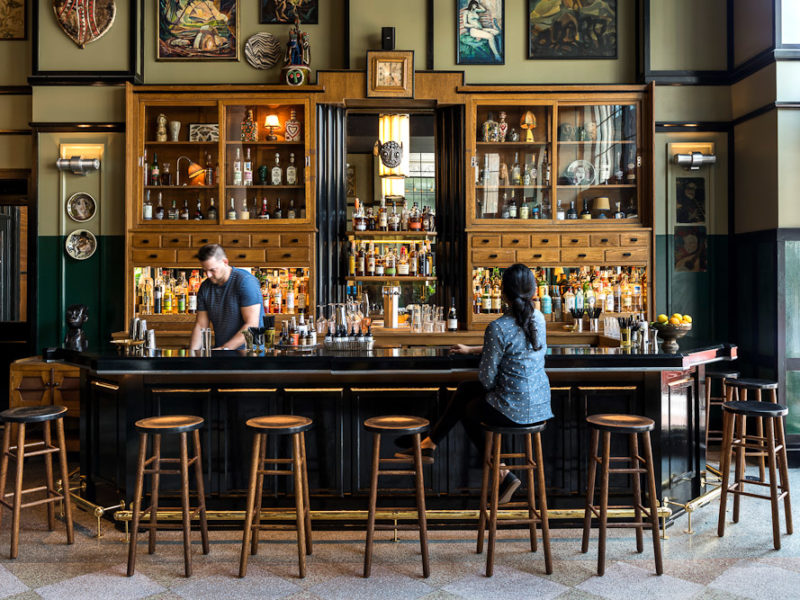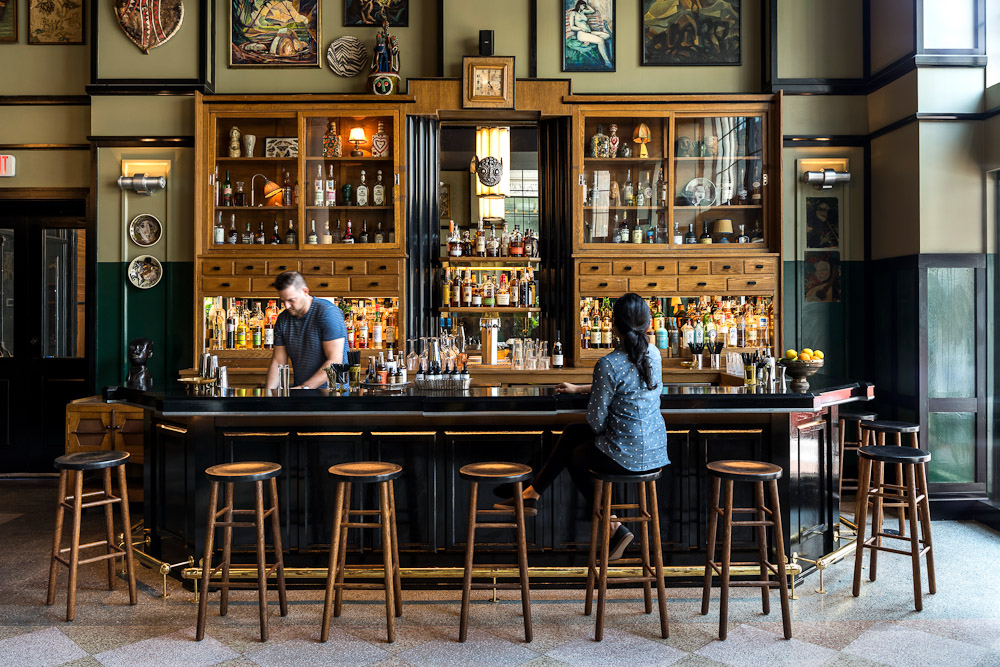 In the heart of old New Orleans is Ace Hotel, which channels the city's eccentricities with aplomb, finds Susan Gough Henly.
It's my second visit to New Orleans, a city I have fallen for big time for its rich music culture, great food and eccentric personality.
This time I'm meeting my daughter Claire on her first visit. It must be said that it takes a lot to impress my 20-something alter ego. She's not swayed by style without substance, neither is she impressed by look-at-me gimmicks.
Arriving at Ace Hotel by Uber on a steamy Friday evening, we are greeted by a friendly doorman dressed in jungle greens. Indeed, there's a small jungle of plants guarding the entrance of the Art Deco high-rise which, with an adjoining building, houses the hotel's 234 rooms.
As the front desk clerk tells us we've been upgraded to a Large room (smiles all around), I glance left to the Josephine Estelle bar and right to the lovely lived-in-looking lobby bar.
Both are hopping, and, this being New Orleans, the hotel's soundtrack provides the perfect accompaniment. However, the clerk suggests the place to be on this sultry summer's evening is the rooftop pool bar.
But first, the guest room. It's all moody greys and smoky blues – some would say the tone is masculine but it was certainly no man cave and we felt very much at home.
Each room has a unique piece; in ours, a hand-painted armoire in the hallway houses cool grey bathrobes inside and evokes more lush foliage.
At the foot of the king-size bed is a wood-trimmed Deco-inspired black leather couch and a coffee table topped with interesting books.
But what really draws our attention is the swamp green Smeg refrigerator filled with a terrific drinks selection alongside mini-bar offerings on a high side table.
There are bottles of bitters and green olives, decent-sized bottles of gin, bourbon and more, and a cocktail recipe book so you can make a real drink; all the better to wash down your wasabi peas.
But our names are on drinks at the rooftop bar where the atmosphere is exceedingly democratic without losing its cool.
Couples and singles of all ages, as well as families with kids, are cooling off in the pool or relaxing on chaise lounges, while vine-draped pagodas are buzzing with people. We order margaritas and grilled corn with parmesan red-eye aioli and prawns with avocado salsa.
Later we head out into the night past the hotel's own music joint (which channels the spirit of New Orleans's legendary Tipitina's) to sample the Middle-Eastern specialties of Shaya, NOLA's restaurant-of-the-moment, before a late set at The Spotted Cat on Frenchmen Street.
Brunch the next day is in the hotel's airy Josephine Estelle restaurant with coffee from Portland's renowned Stumptown.
The waitress is excellent but, sadly, the pancakes and smoked salmon bagel do not live up to expectations.
After exploring the French Quarter and kicking up our heels at the Zydeco Festival in Louis Armstrong Park we return hot and bothered. Having settled into a leather couch in the lobby bar, chilled Abita beers in hand, we're restored enough to appreciate the quirky art adorning the walls, the shell-encrusted lamps providing the light, and an eclectic selection of furniture that looks like it's been sourced from antiques shops.
As our porter helps us with our bags the next day, I ask him about Sunday's Second Line parade (a NOLA institution in African American neighbourhoods where brass band clubs in signature colours perform through the streets).
He breaks into a huge grin and says his sister will be there and we should look out for her. As always, music links everything in the Big Easy.
And it permeates the fabric of the Ace Hotel as well. Some rooms have Martin guitars, others have turntables with local vinyl, and in a world where vintage is cool, the substance and style of the Ace Hotel makes it an impressive choice for a 20-something and her mother.
The details: Ace Hotel, New Orleans
Where: 600 Carondelet Street, New Orleans; acehotel.com
The IT Verdict: One of the best hotel experiences I've had in recent memory, made even more appealing because it didn't break the bank.
Location: 8 / 10
It is perched on the fringe of the Warehouse District, a revitalising neighbourhood with a sprinkling of cool bars and clubs, not far from the French Quarter.
Style / character: 10 / 10
The epitome of local style, it welcomes all comers including mothers and 20-something daughters who are here to explore the best of the city's food and music scene.
Service: 10 / 10
The staff are, without exception, stylish, helpful and knowledgeable, offering terrific New Orleans insider tips.
Rooms: 10 / 10
The rooms are character laden with a distinctive New Orleans vibe. The mini-bar is inspired.
Food and drink: 8 / 10
The tapas-style dishes on the rooftop and lobby bar are excellent, the breakfast in the main restaurant less so. Stumptown Coffee offers some of the best caffeine in the US.
Value for money: 9 / 10
It's superb value for money at $285 (inc. tax) a night, which befits the hotel's mantra of offering oodles of style and substance without you having to take out a mortgage to stay there.
LEAVE YOUR COMMENT