16. Blanket Bay Lodge in Glenorchy, Otago, New Zealand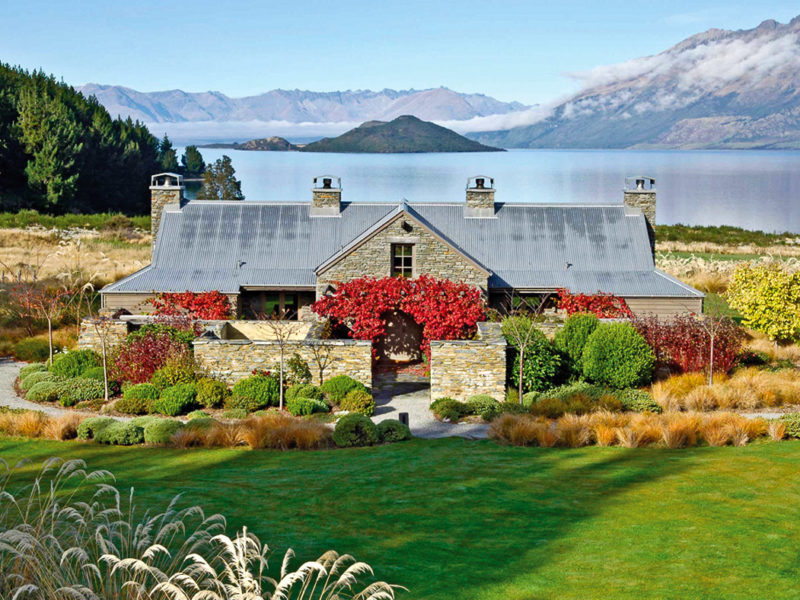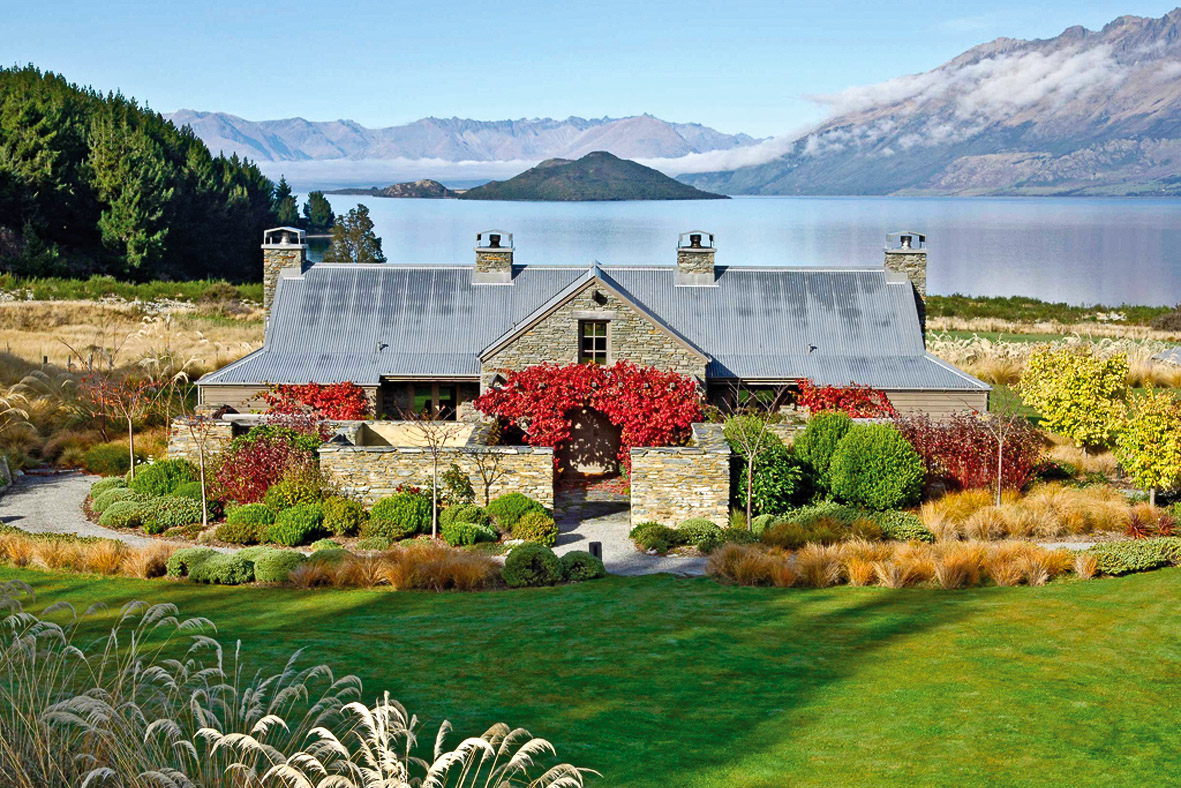 Ranked #16 in our countdown of the 100 Best Hotels and Resorts in the World.
Blanket Bay Lodge boasts movie star good looks (like New Zealand's landscape itself) and a dress-circle seat, perched on the edge of glassy Lake Wakatipu.
Rooms, suites and chalets have hypnotic views, open fireplaces (even on the verandah – gorgeous!) and luxury linens.
And there is more than enough going on for the most robust adventure-seeker – hiking, riding, kayaking and exploring the Dart River by jetboat. Professional fishing guides also take fly-fishing aficionados to wild and untouched rivers.
A short helicopter-ride away lies a vast alpine wilderness, powder snowfields for skiing, glaciers, World Heritage rainforests and majestic Milford Sound.
The Lodge's Pacific Rim cuisine relies on local delicacies such as New Zealand venison, Milford Sound crays, artisanal cheeses and organic raspberries – just as it should.
Size Five lodge rooms, three suites, four chalets
Did you know Lake Wakatipu is geologically very similar to Loch Ness so was used as the backdrop for a film about the mysterious water in 2007.
LEAVE YOUR COMMENT