Where to nosh and nap in South Dakota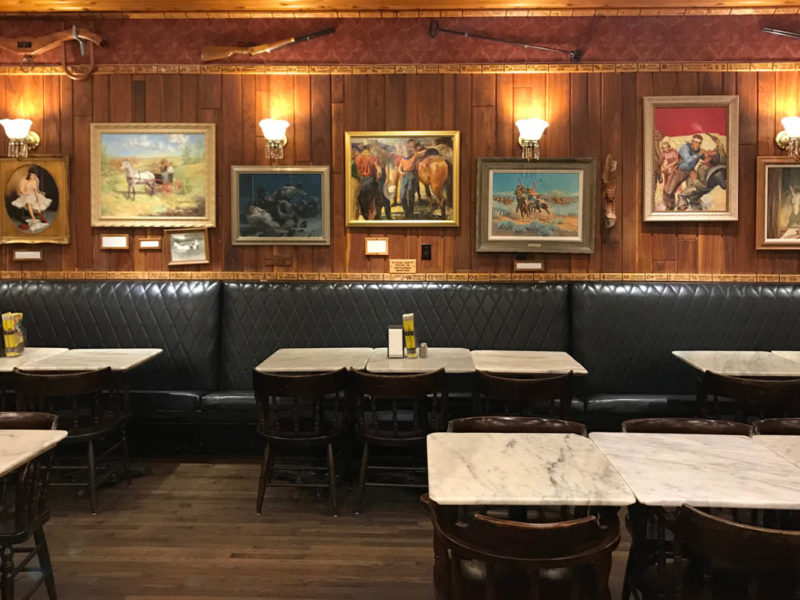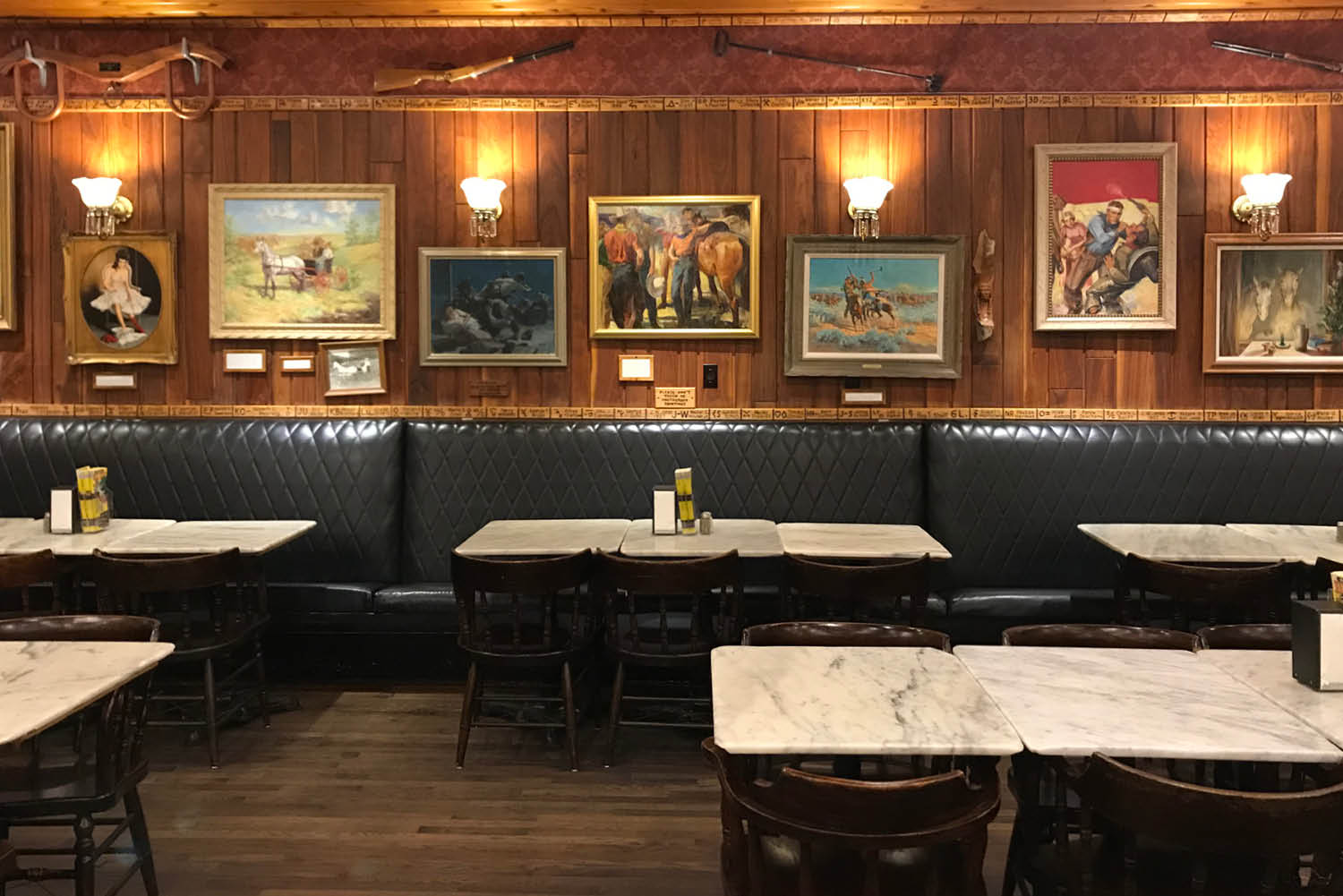 To get the most out of South Dakota's great outdoors, you'll need to fuel up on food and get your beauty sleep – Tiffany Leigh shows us where to do it.
The culinary landscape of South Dakota is interwoven with heritage and culture, resulting in foodie delights for your belly. Dining South Dakotan-style signifies a tantalising tongue tour through an eclectic melange of American comfort fare and Native American cuisine along with German and Scandinavian influences. And once you've had your happy food coma fill, we've got you covered on where to rest your head for a much needed nap – who says eating isn't a form of exercise? Here are prime spots throughout the state for palate pleasure and places to catch up on your zzzzs.
In Rapid City
Eat
Tuck into Delmonico Grill's famed Kona Crusted Ribeye. Dry-aged in-house for 21 days, owner and chef Benjamin Klinkel prides himself on a slow-food philosophy that permeates his steak and seafood dishes. The locally sourced beef is rubbed with an espresso blend, then it's charred and cooked medium-rare; the unctuous meat is contrasted with sweet-tangy mosto sauce. The caveman-sized portion is fit for devouring with reckless abandon – here's where you can channel your inner Fred Flintstone.
Tally's Silver Spoon is a beloved dining institution. The 'fine diner fare' ups the ante with home-style American classics. Case in point, the famous Duck, Duck, Goose dish. A spin on a hash, the finessed feature sees duck confit piled mountainously-high on a bed of sautéed onions, arugula, and sweet potato cubes – which is accompanied by a fat wedge of seared foie gras. As if that's not enough, the lily is gilded even further by topping the quacker with a sunny side-up egg and blistered gooseberries for a tart, refreshing kick.
Stay
Cosy comfort and spacious suite-style dwellings makes Residence Inn Rapid City an ideal resting spot for weary and worn travellers. In addition to a free hot breakfast in the morning and a great cup of joe, its location is ideally situated near downtown Rapid City (a quick 10-minute drive) and to surrounding major attractions such as Mount Rushmore (a 30-minute drive away) the WaTiki Indoor Waterpark Resort (the largest indoor waterpark in the Dakotas), and Black Hills Caverns (a natural gem formed by Paha Sapa Limestone).
In Savoy
Eat
The Latchstring Restaurant is a historic property that once welcome prospectors, settlers and fortune seekers during the gold rush of 1876. In 1909, it was purchased by Martha Railback and Maude Watts who renamed it The Latchstring for the inn's frontier-style doors; they established the space as a beacon for hospitality and great food. In the 1990s, the lodge was converted into the now popular Latchstring Restaurant whose homespun Midwestern fare is spearheaded by chef Gino Diminno. His passion for locally sourced ingredients means that you could find pheasant (that he hunted himself) and rainbow trout as specialty dishes on the menu, the latter of which sees a silky fillet draped in white wine beurre blanc sauce on two spicy corn cakes – incredibly satisfying after a long hike.
Stay
Spearfish Canyon Lodge is hugged by emerald pine trees and the inimitable wilds of the Black Hills. Suites are spaciously refined with a touch of that rugged sentiment. The upscale retreat is illuminated with natural lighting, log walls, cosy fireplaces, and jacuzzi bath tubs. The hotel is on prime land and ideally situated next to Little Spearfish Creek, Roughlock Falls Trail, and a seven-minute drive to Bridal Veil Falls.
In Deadwood
Eat
The Deadwood Social Club is a gracious, delectable gem. Located in downtown Deadwood, chef Caleb Storm offers locals and visitors a 'finer dining' experience (minus the expensive price tags) which includes jaw-droppingly cheap and cheerful wines by the glass and bottle. Wine pairing suggestions are provided by senior server and sommelier Troy Gilfillan; sips accompany stellar mains such as the show-stopping Seafood Nest which arrives to the table as a crispy noodle volcano erupting with white tiger shrimps, diver scallops, red peppers, and a lava flow of decadent cream sauce. Another favourite is the Boar Bundles of joy that are stuffed with wild boar bolognese, smoked gouda and accompanied by a tangy tomato-onion white wine reduction.
Be greeted by mahogany wood tones, stone walls, and ambient lighting at the Deadwood Grille inside the The Lodge at Deadwood. Executive chef James Pesaturo offers his rendition of elevated American steakhouse classics to guests. In addition to its famed ranch-house steaks, unique dishes include heady Elk Ravioli that's fortified with herbaceous brown butter sage sauce, or signature Grille Chop which sees a broiled French-cut pork chop cooked a juicy medium-rare and crowned with a halo of crispy onion haystacks; it's paired with sweet-savoury caramelised pear and brie-stuffed crêpes.
Stay
Perhaps one of the few places in the world where valet service is included (!) in the steal-of-a-deal daily hotel rate is at SpringHill Suites by Marriott Deadwood. It's about a 15-minute walk to downtown Deadwood, and its location along a quiet stretch of CanAm Hwy 85 makes for an effortlessly peaceful slumber. In addition to being greeted by a complimentary breakfast buffet in the morning, look forward to happy hour cocktails on the patio. Bonus feature here is the sprawling sky-lit indoor pool that's perfect for a refreshing dip.
In Belle Fourche
Eat
Stationed just off of Hwy 85 is Belle Inn, an oasis for your growling stomach. The no-frills eatery has been satiating ravenous souls since 1958. Today, chef Robin Kidd offers what is described as homey and affordable Midwestern comfort fare. And the prices aren't the only thing that's ideal, portions are amply generous too. Tuck into homemade Biscuits and Gravy – the pillowy clouds are smothered in white gravy that's teeming with crumbled salty sausage. And then there's the Country Fried Steak Omelette – a concoction only a carnivore could dream up: it sees the homemade country fried steak chopped up and mixed with hash browns and gooey American cheddar – the whole lot gets stuffed inside a puffy golden omelette – which you'll need to devour with the aid of a steak knife, fork, and plenty of napkins on hand.
Stay
Situated a half-hour drive away from Belle Fourche, picturesque surroundings await you at this Airbnb Spearfish Creek home. Located at the foot of the majestic Black Hills, this 335-square-metre property is a serenity-inducing space fit for lingering and lounging. Its features include two master bedrooms and three large bedrooms, a covered patio, and personal private park. Along with opportunities for a leisurely stroll or hike, you can also opt for trout fishing in the nearby Spearfish Creek.
LEAVE YOUR COMMENT