Oregon's three best food trails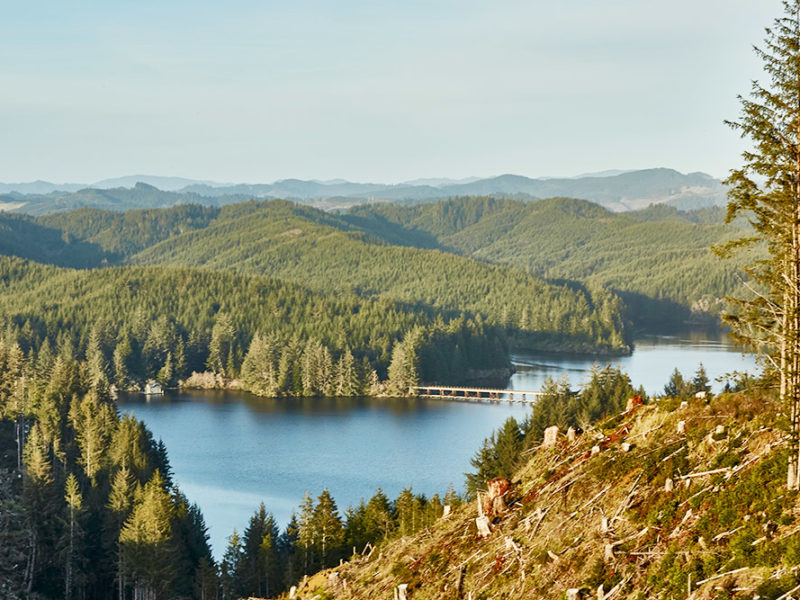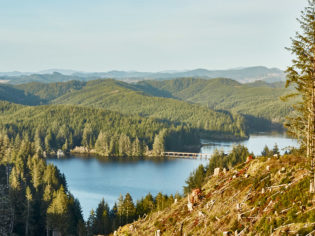 |

This Article was created in partnership with American Airlines and Travel Oregon

|
Finding your happy place may be as easy as a short flight from LA, taking you deep into the heartland of American foodie culture and stunning natural wonder: Oregon, USA.
Why visit Oregon?
Think skiing, fishing, rafting, hiking amongst stunning snow-capped mountains, deep scenic gorges, sweeping high deserts and majestic Pacific coastline. And that's not even counting Oregon's popular hub, Portland – one of the hippest places to base yourself if you love great local brews and food.
Beyond the city, three brand new self-drive Food Trails will take you deep into produce country – this just may be the most delicious way to travel.
Wild Rivers
Enjoy bellyfuls of berries, forage for mussels or feast on fresh-as-anything Pacific rockfish, rab and clams. Sample made-from-scratch bagels and sourdoughs, then take a hayride by a blooming pumpkin patch.
Getting there: the Wild Rivers Coast Food Trail covers 134 miles of pristine coastline on Highway 101, starting in Reedsport and finishing in Brookings.
What's on the trail: stop at over 18 specialty farms and markets, 14 restaurants and seafood markets and a range of local breweries and distilleries.
Don't miss: the cranberry rum at Stillwagon Distillery.
East Gorge
Historic orchards, wineries and restaurants take you from geological marvels, antique-filled farms and historic towns to small-batch ciders and beers, pick-your-own stonefruits and The Dalles Farmers' Market (June to Oct).
Getting there: start the East Gorge Food Trail in the picturesque village of Mosier, tucked into the cliff line of the Columbia River Gorge, before taking the Historic Columbia River Highway to The Dalles and moseying your way south to Dufur.
What's on the trail: charming communities and unique experiences at working fruit farms, orchards, wineries and cideries.
Don't miss: the cherry ice-cream at Baldwin Saloon.
Great Umpqua
Hike and drive amongst the curve and rush of two mighty rivers, then refresh yourself with the distinctive wines of this mountainous coastal area. Dine farm-to-table, view herds of elk, breathe the ocean air and fall in love.
Getting there: anchored in Roseburg, Southern Oregon's Great Umpqua Food Trail has three sections to explore: Reedsport along Highway 138, around Roseburg and Winston and along the North Umpqua River to Idleyld Park.
What's on the trail: incredible farm-to-table food experiences celebrating the very best of the region's bounty.
Don't miss: the jerky from North Buffalo Ranch.
Fly the American Way
You can start your Oregon-style foodie adventure as soon as you leave Sydney on American Airlines; the menu in American Flagship Business class is designed by celebrity chef Sean Connolly, using grassroots ingredients and an award-winning wine list curated by sommelier Bobby Stuckey.
The super comfy 787-9 Dreamliner travels from Sydney to Los Angeles every day with connecting flights to Oregon 11 times daily, so you can immerse yourself in this naturally blessed, outdoors-loving state in a mere 2.5 hours more.
Flagship Business on American Airlines features all-aisle, lie-flat seats, a Bose noise-reducing headset, a set of Casper premium sleep-technology bedding, plus amenity kits designed by the famed leather accessory company This is Ground with skincare products from Allies of Skin. In every class on board, you've got a carefully curated entertainment library, international and domestic wi-fi and power outlets and USB ports at every seat.
For more information and to book, visit aa.com and traveloregon.com