How to check out Bend, Oregon's equally hip country cousin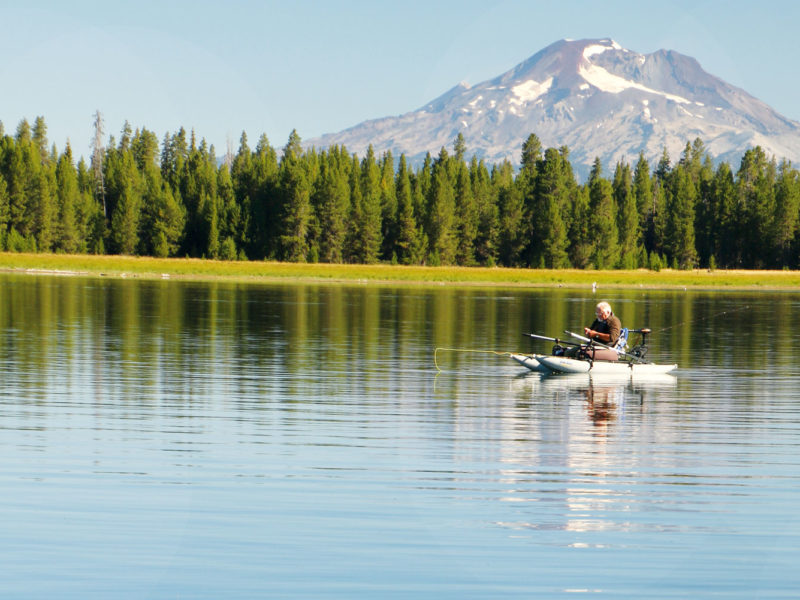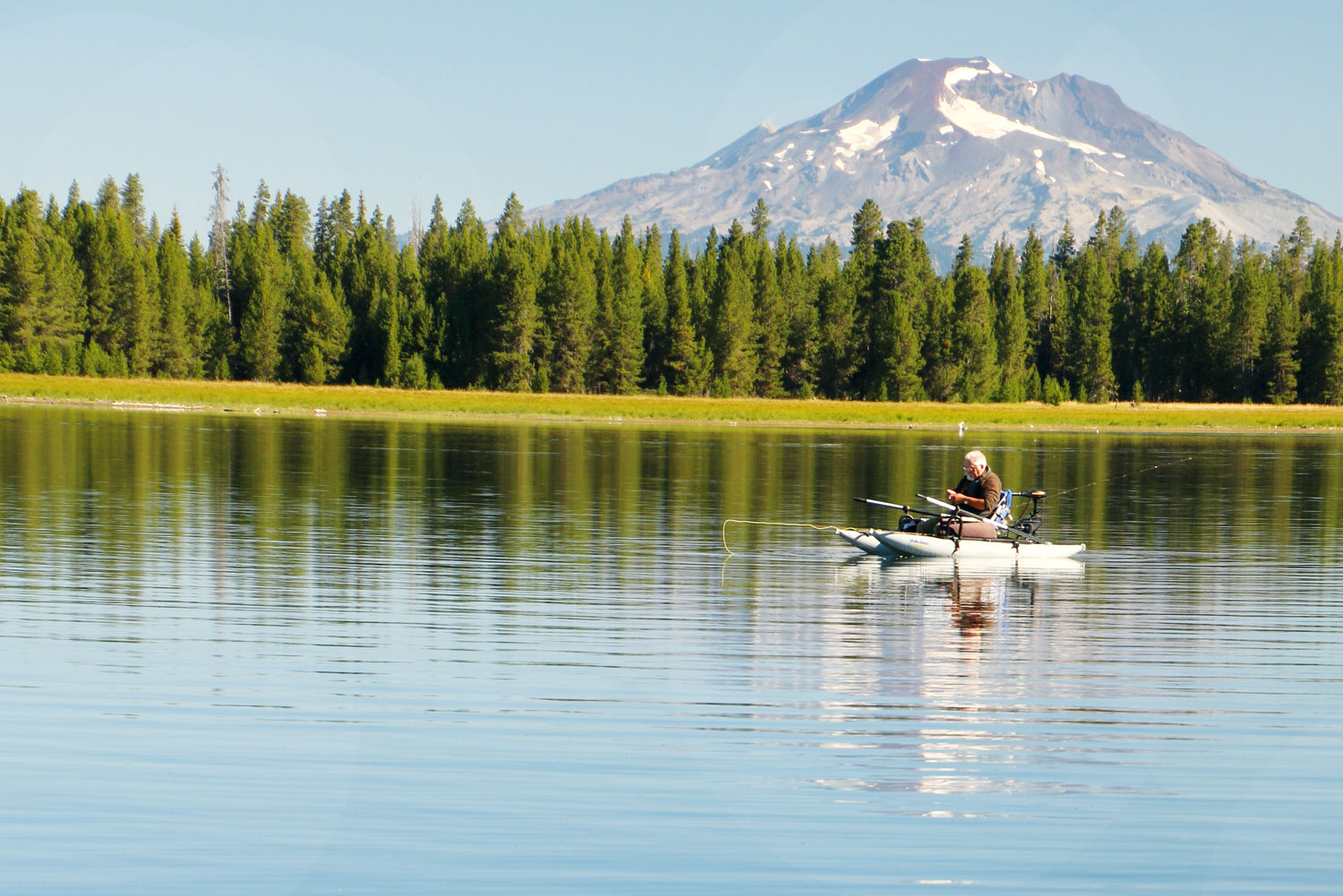 If you're in Oregon check out Bend, Portland's equally hip country cousin. Words Susan Gough Henly.

All around me people are cavorting on kayaks or lollygagging on lilos.
It's a balmy day and I'm stand-up paddle boarding through the middle of Bend in Central Oregon, past river reeds, ducks and the occasional disused smokestack.
I lean over to ask someone the time. "Does it matter?" he says. "It's sunshine time in Bend and it's almost beer o'clock!"
I'm with Laurel Brauns, general manager of Tumalo Creek Kayak & Canoe. A member of acoustic Indie band The Sweet Harlots, she plays in the Pickin' & Paddlin' concerts to raise money for the Bend Paddle Trail Alliance.
I can't imagine a better hipster guide. I order a post-paddle Mirror Pond Pale Ale at Bend's pioneering Deschutes Brewery and chat with Ted Taylor from the Central Oregon Visitor Center who tells me this is an easy place to sell. "We have 300 days of sunshine a year, 300 miles of single-track mountain biking, 30 golf courses, and 360° of skiable slopes at Mount Bachelor. We also have 28 breweries. Two more and we'd have a campaign!" he laughs.
A three-hour drive across the Cascade Mountains to the southeast of Portland in the high desert of Central Oregon, Bend is gaining notoriety as its equally hip outdoorsy country cousin.
It even came in at number 30 in the New York Times's 52 Places to Visit in 2015 with the following recommendation: "Once a frontier logging town called Farewell Bend, this picturesque city of 80,000 is a seductive spot for travellers who are into craft brewing and the great outdoors."
You betcha! I love the combination and delve into what's on offer, all in the name of research. First up is a morning white-water rafting with Sun Country Tours on the Deschutes River. Its very name, des chutes, or 'falls' (from French fur trappers) tells you what's in store.
The river's lush green banks are rich with bird life and lined with ponderosa pines. If you don't feel like getting wet, there's a 40-kilometre riverside mountain bike and hiking trail between Bend and Sunriver Resort.
We paddle through level-three rapids with jarring titles like Grinder and Roller Coaster and are back in town in time to grab takeaway from Pizza Mondo to enjoy at Drake Park beside Mirror Pond. That's part of what's so appealing about Bend, you can enjoy multiple adrenalin adventures and urban pleasures all in one day.
I explore the old-fashioned downtown with its red-brick shopfronts, angled parking and old Western feel. The shops are an interesting mix of hippie (Gypsy Soul), indie ironic (Hot Box Betty) and country chic (Lone Crow Bungalow, with its exquisite collection of Pendleton blankets). Restaurants veer from the Old School Pine Tavern with a ponderosa pine in the middle of its dining room to the New Age feel of 5 Fusion & Sushi Bar.
The Old Mill District by the river is where the likes of REI outdoor outfitters, Desperado Couture and Confluence Fly Shop fill repurposed logging mills.
North Bend offers laid-back eateries in shingled bungalows, while The Lot is Bend's food truck hub. I join John Flannery for an urban wildlife experience on his Bend Brew Taps Experience.
Tootling along in a ruby-red electric car, John gives the lowdown on Central Oregon's brew scene, often called the Napa Valley of craft brewing. First stop is Boneyard Beers; they may be the epicentre of the garage grunge aesthetic but their Bone-a-fide pale ale and Diablo Rojo amber ale are nothing to sneeze at.
We move onto Silver Moon, whose mural-draped bar, once an auto-repair shop, is now one of Bend's most popular music venues. We sample Voodoo Dog amber ale and go backstage with the head brewer to hop into the hops.
Our final stop is Crux, a former petrol station that just happens to be the perfect spot for sundowners. Here Larry Crux, who put Deschutes Brewery on the map, is experimenting with all sorts of crazy fermentation projects. His groovy brewery has copper tanks gleaming inside and hops growing outside, alongside a games and food truck area.
Early the next morning I'm in a boat on Crane Prairie with fly-fishing guide Howard from Cascade Guides & Outfitters Sunriver. Broken Top, Bachelor and South Sister mountain peaks are reflected in the mirror-like water, a dammed section of the Deschutes River.
A bald eagle surveys the scene from atop a dead tree in the middle of the lake. Howard sees me gobsmacked by the beauty and smiles. "Trout don't live in ugly houses," he says.
I take the Cascade Lakes Scenic Byway towards Mt Bachelor. In winter, Mt Bachelor sports some of the finest powder in the Western United States while in summer, mountain bikers ride the specially rigged chairlift to access mountaintop trails.
I hike around beautiful Todd Lake flanked with wildflower meadows and forests of mountain hemlock. Back in town, I raise a final toast to the good life here, with a beer, of course.
This time it's from The Goodlife Brewing Company; I couldn't have said it better myself.
Details
WHERE TO STAY
Wall Street Suites offer designer suite accommodation with full kitchens and marble bathrooms in a snazzily upgraded 1950s motel complex.
WHERE TO EAT
5 Fusion & Sushi Bar is Bend's best fine dining restaurant whose chef Joe Kim has twice been nominated for a James Beard award.
Zydeco offers Northwest cuisine with a Southern twist.
Chow is a sustainable farm-to-table restaurant popular for breakfast.
AND FOR YOUR COFFEE FIX…
Thump Coffee brews Portland roasters Stumptown Coffee.
Local roasteries include Looney Bean, Strictly Organic, Lone Pine Coffee and Backporch. visitcentraloregon.com
LEAVE YOUR COMMENT