Welcome to Hokkaido: Japan's powder capital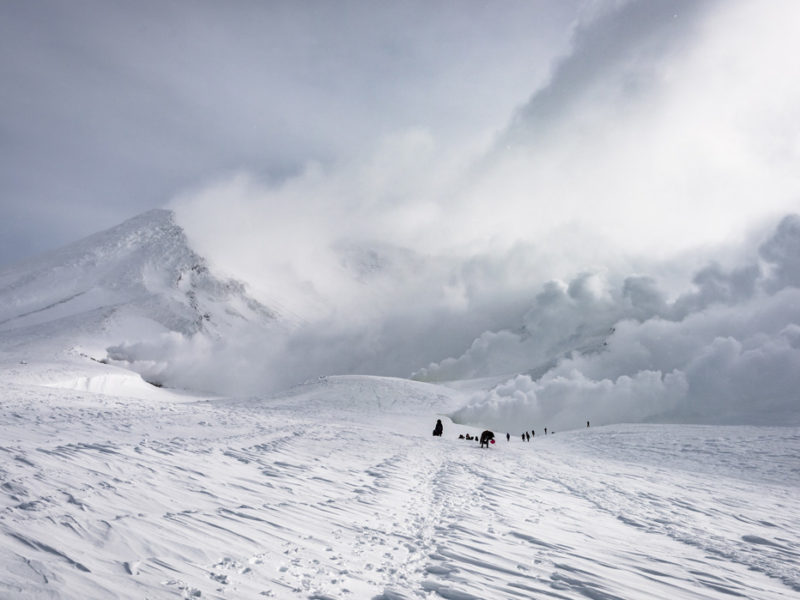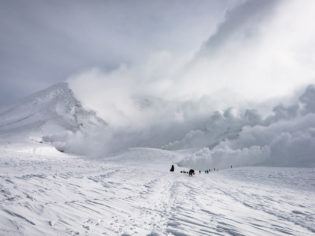 |

THIS ARTICLE WAS CREATED IN PARTNERSHIP WITH Hoshino Resorts

|
In search of the perfect powder to shred? Look no further than Japan's pristine snow-lovers' paradise in Hokkaido's powder belt. East of the capital city of Sapporo, these winter wonderland destinations have something for everyone, from hardcore powderhounds to first-timers.
Hoshino Resorts TOMAMU
Hoshino Resorts TOMAMU in Hokkaido is the perfect getaway for the whole snow-loving family. Featuring two ski-in, ski-out resorts, including the five-star, all-suite RISONARE Tomamu and the four-star Tomamu The Tower, both offer digs where stylish luxury meets unspoiled nature. With 29 trails right outside the front door and packed with pristine powder, skiers and snowboarders alike will find plenty of options to explore regardless of skill level.
If skiing isn't your thing, there are a range of non-ski activities to partake in – snowmobile cruises, banana boat rides, snow rafting and more – or you can take a break from the snowfields and head to the Ice Village with its large adjacent ice-skating area. This winter-only feature of the resort is a breathtaking sight, particularly at night when the village's dome-shaped bars and restaurants are illuminated.
Sahoro Resort
Sahoro Resort is ripe with activities for winter sports-lovers wanting to get away from the crowds without sacrificing top-notch powder. For the true 'Japow' experience, those in the know head to the upper area of Sahoro Resort to the north-facing Powder Zone.
Sahoro has trails for all levels, including an off-piste area popular with backcountry skiers looking to truly escape it all, while taking in the breathtaking views the Tokachi Plain.
The close distance to Hoshino Resorts TOMAMU (roughly 40 minutes by car) makes Sahoro a convenient day trip for those already staying at Tomanu., where you can try downhill snowshoeing, air boarding, ice fishing and snowmobile rides.
Mount Racey
The closest ski resort to the new Chitose airport – just 60 kilometres north-east of Sapporo – is Yubari Resort, home to Mount Racey. A little under the radar, Mount Racey is popular with the locals for its quality, reliable snowfall throughout the season (not to mention its famed Yubari melon!).
The resort features 18 trails for all levels to enjoy, with the majority designed for intermediate and advanced skiers and snowboarders, with some special areas such as the Kids' Park and the Freestyle Park, the latter of which includes down rails, walls and jumps for daredevils wanting a few obstacles on their run.
Regardless of your level, everyone will appreciate the resort's practical layout, which conveniently has ski-lift gondolas at the end of each trail.
Furano Ski Resort
Famed for its flower and lavender fields in the warmer months, Furano is transformed into a world-class winter wonderland from late November until early May, when it's covered in the quality snowfall for which the Hokkaido Powder Belt is known.
Divided into two zones, Furano and Kitanomine, the resorts offer an impressive 23 trails for all levels, including beginner lessons offered to all ages in English. There are gentle (kid-friendly) slopes for novices and enough intermediate, advanced and ungroomed off-piste areas and runs to keep hardcore powderhounds happy. Of particular interest to adrenaline junkies wanting to test their mettle are the double-connected peaks of Furano Ski Resort, each offering topnotch runs that have seen World Cup races. For family fun, look no further than Family Snowland where the kids can try snow rafting, snowmobiling, parasailing, and dog-sledding.
When you've had your fill of snow sports for the day, the nearby city of Furano is a fun place to visit. The city retains its Japanese charm and has plenty of restaurants to try some authentic Japanese cuisine.
Asahidake
At 2291 metres, Hokkaido's tallest mountain is Mount Asahidake, situated in the heart of one of Japan's largest national parks, Daisetsuzan National Park. Here, the natural beauty of the area is enhanced by different weather conditions. When temperatures reach -15 degrees Celsius or colder on sunny days, four different types of phenomena occur: 'diamond dust' or low-level clouds that exist in the form of tiny crystals; 'frost tree' which occurs when the temperature is below freezing point and water vapour or fog in the air attaches to the trees; 'sun pillars' which appear as a vertical shaft of light extending downward from the sun, created by sunlight reflecting on ice crystals formed from moisture in the air; and 'moon pillars' which are the same as 'sun pillars' but which you'll only see on rare occasions during a full moon.
Asahidake is also known for having some of the deepest, best-quality powder snow. Before you book your tickets, however, you had better be confident of your skills. Asahidake is not for beginners, intermediates or anyone who isn't comfortable with backcountry skiing. For more expert skiers, though, Asahidake is an off-piste paradise like no other.
The perfect place for powderhounds with a one-track mind, Asahidake is about hitting the slopes and not much else – other than having a few beers from a vending machine or a quick bite to eat at the Base Station or Summit Station of the ropeway, and soaking your weary bones in a soothing hot-spring pool.
Kurodake
Searching for ski conditions that last past winter? Look no further than Kurodake Ski Resort. Located in the mountains of Daisetsuzan National Park, Kurodake's high altitude allows for spring skiing until early May. The majority of the slopes face north to northeast, which also helps keep the snow quality top notch.
Like nearby Asahidake, Kurodake has a ropeway that was originally built for summer tourists who come for hiking but now also serves adventurous skiers and snowboarders. Not for the faint of heart either, this mountain is recommended for advanced skiers and snowboarders only. A seven-minute ride on the ropeway will take you 630 metres (2066 feet) up and, if conditions are right, you can hike to the peak of the mountain, an astonishing 1984 metres (6509 feet). What awaits you is a backcountry wonderland with astoundingly dry powder and one of Japan's best steeps that you can ride all the way down to the ropeway base.
While not recommended for families, unless the kids are older and more experienced, you might come here to see the gigantic ice sculptures during the Sounkyo Ice Waterfall Festival. The Sounkyo onsen village is also a great place to rest, bathe and rejuvenate after a long day in the snow.
Kamui Ski Links
An under-the-radar destination, Kamui Ski Links is ideal for adventurers looking for quieter, more peaceful runs on the slopes. A quick 30-minute drive from the city of Asahikawa, Kamui promises the same top-quality snow the Hokkaido Powder Belt is famed for, but without the crowds of larger resorts, making it well worth a visit. Our tip: arrive on a weekday and you just might find yourself with the run of the mountain. There are 25 courses on offer: nine great groomed runs for beginners, eight for intermediates and eight for more advanced skiers and snowboarders.
For more information about the Hokkaido Powder Belt, visit Hoshino Resorts.
LEAVE YOUR COMMENT