7 of Japan's best wild swimming spots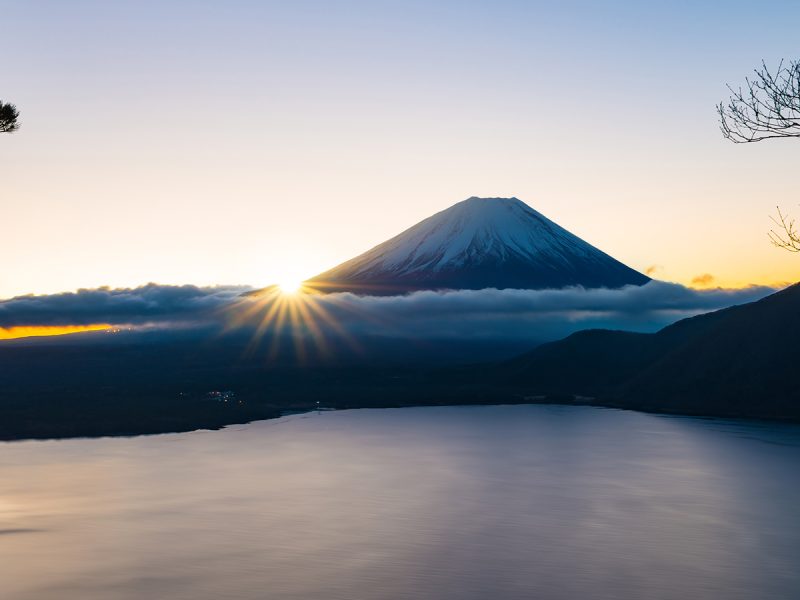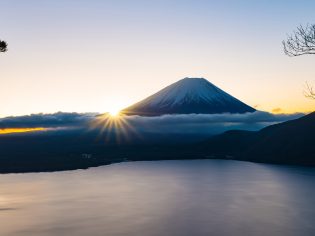 Immerse yourself in nature – literally – in Japan at these pristine rivers, waterfalls and lakes that are perfect for a quick dip.
The stunning natural landscape of this country is the ultimate environment for immersive experiences, so it is little wonder that wild Japan swimming, the act of seeking out bodies of water to splash, soak and float in, is gaining in popularity.
From lakeside beaches to river shallows to waterfalls that present as waterslides, the options for taking the plunge are plentiful – and stunningly pristine, the result of a reverence for nature that is informed by the belief that everything from rivers to mountains to trees are imbued with deities (kami).
This respect for nature and its sacred sites does means that not all picturesque pools, ponds, rivers and lakes that you will come across allow swimming, so always do your research and follow the guidance of locals when possible.
1. Akigawa River
The Akigawa River running through the Akigawa Valley, just 50 kilometres west of central Tokyo, is a popular swimming spot for Tokyo locals during the hot and humid summer months.
Surrounded by the Chichibu-Tama-Kai National Park, the translation of Akigawa is "autumn river" which means that autumn is also a great time to head here to see the leaves explode in autumnal colours.
If it is a bit chilly for a paddle in the river when you visit, you can immerse yourself in another way: Seoto-no-Yu Spa is a hot spring (onsen) popular with locals that is about soaking not swimming.
2. Lake Motosu
Located on the north-western edge of Mt Fuji, and part of the Mt Fuji UNESCO World Heritage Site, swimming is a popular pastime at Lake Motosu, which is renowned as the clearest of the Fuji Five Lakes.
Sitting within Fuji-Hakone-Izu National Park in Yamanashi Prefecture, less than two hours drive from Tokyo, Lake Motosu's pristine surroundings are enough to recommend it, but add the prospect of wild swimming (accompanied by an experienced guide from the Lake Motosu Activity Center) with a view of Mt Fuji and it becomes an instantly irresistible prospect.
3. Lake Biwa
Thought to be one of the world's oldest lakes, formed some four million years ago, Lake Biwa can also lay claim to being Japan's largest freshwater lake.
Located in Shiga Prefecture, but still within easy striking distance of Kyoto, the lake is popular with swimmers who flock here to spend time at its lakeside beaches during the warmer months.
Omimaiko Beach, situated on the west side of the lake, has clusters of shady pines and white sands that melt into the calm waters, while Makino Sunny Beach has a welcoming, family-friendly feel.
4. Ryumon Falls
Come summer, the spectacular two-tiered Ryumon Falls (taki), located in Oita Prefecture, is transformed into a natural aquatic fun park, with the slides created by the water rushing over the gently sloping volcanic rocks into a natural wading pool at the bottom delighting young and old alike.
Autumn is also a spectacular time to visit, when the temperature is still mild enough to enjoy the waters and the surrounding foliage is dappled in rich seasonal shades of red and orange.
5. Senjokawara
Located an easy drive from Kumamoto City in Kumamoto Prefecture on the island of Kyushu, Senjokawara is a delightful swimming spot on the Kikuchi River near Kikuchi Gorge.
Sitting within Aso-Kuju National Park, the shallows at this bend in the river are the result of a broad shelf of pyroclastic flow from the nearby Mt Aso active volcano which has created natural paddling pools that are perfect for splashing about in, which make it a popular wild swimming option for families during the warm summer months.
6. Kurio River
Located in the south of Yakushima Island in Kagoshima Prefecture, within the UNESCO World Heritage-listed Yakushima (Island) National Park, the natural plunge pools of the Kurio River provide the perfect spot to cool off in between the bursts of energy you will expend by signing up for a kayak tour of the area.
You can swim away the day's exertions before enjoying a barbecue dinner and then camping out under a blanket of stars.
7. Ta-Taki Falls
Located along the Henan River in northern Okinawa Island, Ta-Taki Falls is a set of falls cascading into a delightfully sheltered pool that is surrounded by sub-tropical foliage.
Accessing the falls involves trekking through lush forest and even hiking through gently flowing riverbeds in parts, with the reward at the end being surrounded by nature as you wade and float in the cool waters.