7 naturally sustainable adventures to have in Japan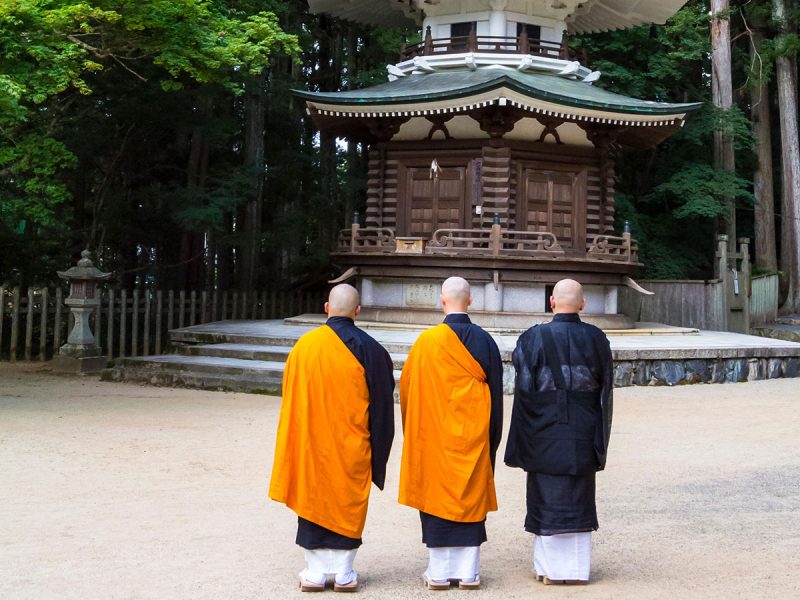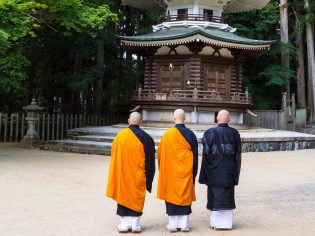 |

This Article was created in partnership with Japan National Tourism Organization

|
In a land where ancient traditions, time-honoured cultural practices and the spiritual beauty of nature are respected and celebrated, acting consciously is at the very heart of Japanese society.
Japan's sustainability practices are rooted in many aspects of its culture. They are evident in its appreciation of nature, with everything from mountains to trees to waterways viewed as objects of worship (kami); the belief that elements in nature are inhabited by deities and should therefore be respected and protected is a guiding principle of the Shinto religion.
They are at the heart of the philosophy of wabi-sabi, which encourages finding beauty in the imperfect, impermanent and incomplete in nature and in life.
This means when it comes to adventures, plenty of earth-friendly options are readily available and offered with pride. Here are some to sample.
1. Learn pottery making in Arita
The tradition of ceramic making stretches back over 400 years in the town of Arita, located in Saga Prefecture on the island of Kyushu.
Visiting here not only allows you to learn the history of the craft, but you can also experience it first-hand by creating your own original piece as part of a local workshop.
2. Stay at a Buddhist temple in Koyasan
The mountain settlement of Koyasan in Wakayama Prefecture is one of the spiritual homes of esoteric Buddhism in Japan, with over 100 temples scattered throughout its UNESCO World Heritage-listed temple complex.
The ultimate way to truly immerse yourself in the tranquillity of this exquisite location is with a temple stay; over 50 temples offer accommodation options to visitors which includes the chance to enjoy shojin ryori (traditional vegetarian Buddhist cuisine) and wake early to witness the morning prayer ritual of the resident monks through a thick, fragrant haze of incense smoke.
3. Walk with Japan's indigenous peoples, the Ainu
Japan's indigenous Ainu people have lived in harmony with nature for millennia, and still honour their ancient ways on the island of Hokkaido.
The settlement of Akanko Ainu Kotan, within Akan-Mashu National Park, is the perfect place to learn about the history and stories of these proud people, while taking part in an Asahikawa Hiking and Ainu Culture Tour offers the chance to experience the wonders of the natural landscape through their pure and respectful filter.
4. Discover the art of indigo dyeing in Nagara River Basin
For centuries, indigo dyeing has been undertaken in the Nagara River Basin of Gifu Prefecture.
Visiting a traditional dye house in the town of Gujo Hachiman is a vivid way to indulge in this history, watching as artisans at Watanabe Somemono Dyehouse – who have had knowledge passed to them through a staggering 15 generations – practise aizome indigo dyeing techniques and share their skills to help you produce your own piece.
5. Take the Shikoku 88 Temple Pilgrimage
The Shikoku 88 Temple Pilgrimage, or Shikoku Henro, laces its way from the top of the island of Shikoku along a 1400-kilometre track, passing 88 sacred temples in the process.
Pilgrims have been undertaking this journey in silent reverence for some 1200 years, immersing themselves in the pristine natural landscape that surrounds them as they go.
The entire journey can take over a month to complete, depending on the pace you set, but it is possible to walk parts of it over a few days or a few weeks.
6. Become a kurabito (sake brewer) at Saku
The brewing of sake is another time-honoured practice in Japan, and the Saku area of Nagano Prefecture is famed for the quality of the clear, crisp beverage made there.
You can learn the ways of a kurabito (sake brewer) at Kitsukura Shuzo, a traditional sake brewery utilising sustainable, small-batch production methods for over 300 years. A three-day stay allows you to join master brewers to learn how sake is made, before retiring to accommodation in an on-site building where the brewers once lived.
7. Visit a historic tea house in Kanazawa
Kanazawa in Ishikawa Prefecture is renowned for the traditional hospitality afforded by its geisha, also known as 'geigi'.
At Kaikaro in the Higashi Chaya District, the town's historic tea-house district, you can witness the performance of traditional dances and songs and gain an insight into the elegance of geisha culture, while enjoying refreshing Japanese tea and sweets.